Google's advertising team releases upgraded versions of Google Ads Editor and Keyword Planner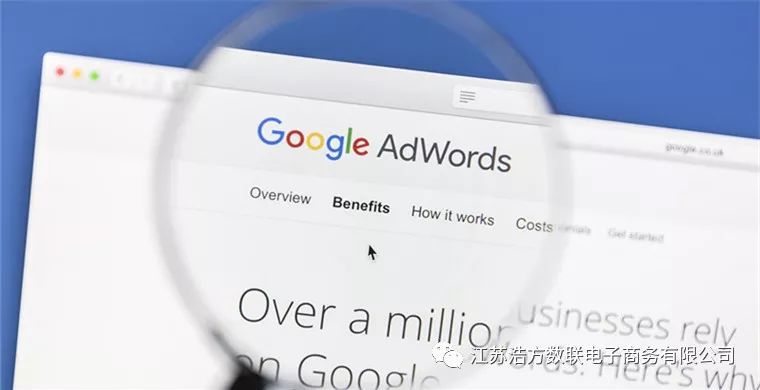 Google's advertising team has released an upgraded version of Google Ads Editor and Keyword Planner tool, and the updated Google Ads Editor is 1.1, adding a number of features, keyword Keyword The Planner tool now displays relevant keyword hints.
Google Ads Editor
Google Ads Editor 1.0 was launched in March, replacing the old Google Ad Words Editor and rebranding it. Google has added the following features to Google Ads Editor 1.1:
Dark Mode
In Dark mode, users can choose to switch the UI appearance in Google Ads Editor from a light color to a darker, lighter-colored UI look in the foreground. Users can switch to dark mode by clicking on the moon icon in the lower right corner, and they can switch back to daytime mode by clicking the sun icon.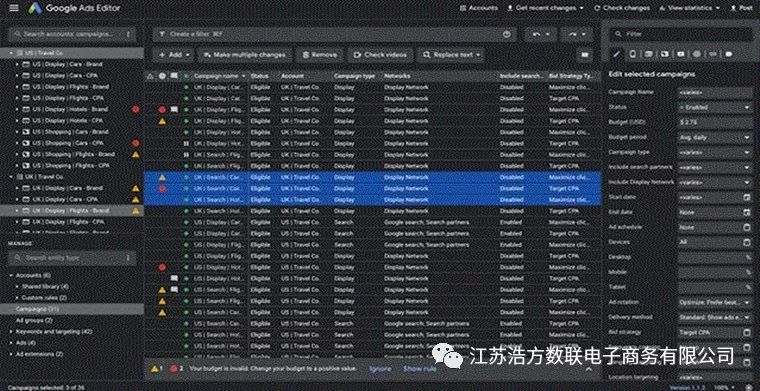 IP exclusion
Users can download, upload changes, add, delete, edit, copy, paste, export, and import IP addresses when they create a new ad campaign. In Settings, users can enter an IP address to prevent users from viewing ads from that IP. Previous versions of Google Ads Editor users were unable to update, add, or copy IP exclusions.
Picture Selector
Previously, if users needed to use the same picture in multiple locations, they had to repeat the steps to upload the picture from your computer.
The new feature allows users to browse images for multiple image upload bars and can choose to upload previously uploaded images, but users can still add images from a computer.
Accurate search
To improve search capabilities, users can now provide more specific search results by filtering ad campaigns or ad groups in Google Ads Editor through Precision Search. This feature is enabled by default.
For example, if a user is looking for an ad campaign or ad group on "dog accessories" and starts typing "dog acc," users will get search results like "dog accessories for corgis" when previous users search for "dog acc" , you may see unrelated advertising campaigns, such as "dog bed" or "dog apparel."
Selection box in Account Manager
To make it clearer, the account selection box is placed next to the account in Account Manager, and the user can select multiple accounts and open them at the same time.
Updated features:
The "Include Display Network" of the shopping ad campaign is now editable
Users can now edit this setting in shopping campaigns. Previously, the feature was disabled and could not be changed.
Rename Universal App campaigns
The Universal App campaign type is now renamed App-Installs, and Universal App ads are renamed App ads for Installs. Google Ads Editor will then support UACe, and Google Ads Editor will also feature features such as App-Engagement and App Ads for.
Features that are obsolete:
To simplify the experience of Google Ads Editor, google Ads Editor v1.1 eliminated the following features.
Destination URL
As part of the URL upgrade, Final URLs (final URL) replaced Destination URLs ( destination URL). Users can no longer create or modify ads that use the destination URL.
The destination URL has been removed from all ads and conditions. Site links and extensions still have destination URLs because they exist in real accounts.
Dynamic search ads
Regular Dynamic Search Ads has been deprecated. Unlike the extended DSA, users cannot create a new DSA, but users can delete existing DSAs and edit their status and tags.
Responsive ads (formerly known as dynamic remarketing ads)
Don't confuse responsive ads with multi-foot resource adaptive display ads. Users can't create new responsive ads, but they can delete existing responsive ads and edit their status and tags, and the Export as responsive ads action has been removed.
Collapsed header
Google Ads Editor has deprecated the "Collapsed head" of display ads.
Support for the "Content keywords: enabled/disabled" settings
Google Ads Editor has removed support for the "Content keywords: enabled/disabled" setting. 
Keyword Planner
Keyword Planner will now display relevant keyword hints based on the user's seed keywords. For example, when a user provides the seed keyword "boots," users may see keyword prompts such as "womenboots boots," "work boots," and "cowboy boots." Users can expand their search by adding recommended words to the seed keywords.
Google has added two other features that give users more control over what's displayed with keyword suggestions:
1, website filtering:Filter keyword tips to display only keywords that are more closely related to the user's business (depending on the user's website).
2, brand exclusion:Exclude keyword hints that include brand words.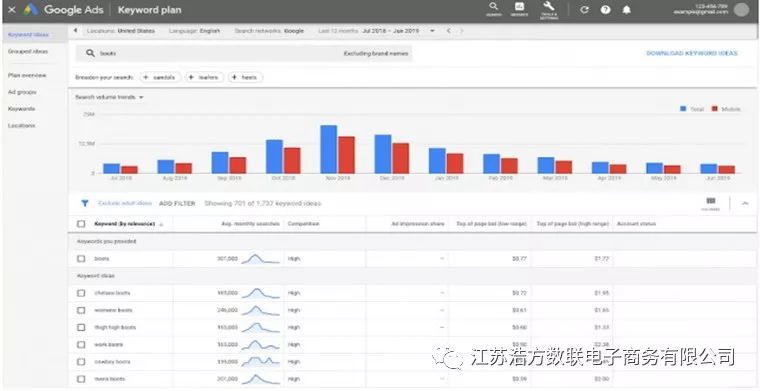 Nantong Haofang, Google Out-of-Sea Experience Center
We focus onHelp more traditional real economy, manufacturing, small and medium-sized enterprises with the help of Google platform to shape a better international brand image, get more international customers, for enterprises to provide full tracking services, fully meet the transformation of enterprises, global brand personality needs.
Follow us for more information on corporate going out to sea
---