Hands-on to teach you how to set up Google Shopping ads
For independent site sellers, more and more are starting to try Google shopping ads, compared with several other Google ads, such as search, display and video, Shopping ads have a very good placement, and more than search ads to convey more elements, generally google shopping ads Ads are displayed at the top of the search, with excellent placement, and will show the product's picture and price and other important information, more easily catch the eye.
Shopping ads mainly have product ads and window advertising 3 forms:

Product shopping ads。Such ads are based on the product data you submit in Merchant Center and are primarily charged at CPC.

Window Shopping Ads。You can create such ads in Google Ads by grouping the products together.This allows users to compare several of your products and click on the right product, primarily byCharge for window shopping ads with per-interaction feethat is, charged when a user expands a collapsed ad and keeps it open for 10 seconds or more, or when the user taps the expanded ad before keeping it open for 10 seconds or more

Local in-store product show ads。These ads use feed data from local catalog ads to attract users on Google's Display Network, helping to increase traffic in local stores, and the system charges local in-store product impression ads for each interaction, measured by interactions such as scrolling, tapping, or clicking on ads.
,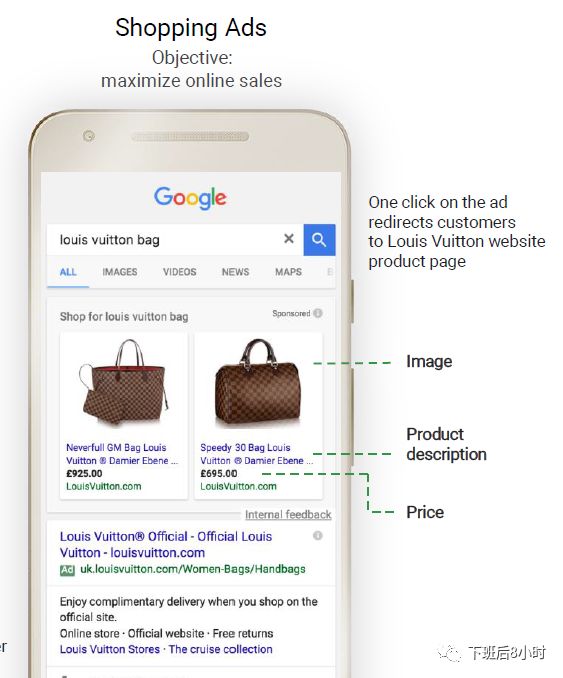 Shopping ads have the following benefits compared to other Google ads
Attract better prospects:To attract better potential customers, merchants can directly display product information in ads to help shoppers make more informed spending decisions.This makes shoppers more likely to complete purchases on your site.

Easily managed campaigns specifically designed for retail:When you show your ads for related searches, your shopping ads are based not on keywords, but on product attributes that you define in the Merchant Center data feed.Browse your product inventory directly in Google Ads and create product groups for products that you want to set bids for.

Expand coverage:A user's search may trigger more than one shopping ad, and the shopping ad will appear with a text ad, if both.This means that your chances of attracting shoppers' attention in a single search may double.

Powerful reporting capabilities and competitive data:See the performance of your product at any level of granularity you want.For example, by filtering your own product view, you can see the number of clicks received on a particular brand of high heels without having to create a new product group.Use benchmarking analytics data to learn more about your competitive landscape.Growth opportunities can be identified with impression share data and bid simulator tools.
Shopping ads use existing Merchant Center Commodity data(rather than keywords) to determine how and where your ads appear.Before you set up a Google shopping ad, you need to create A Merchant Center and upload a product feed for your product. Sign up for The Merchant Center's official website link as the following link, follow the registration steps to fill in, first improve the product brand, link and other information, claim URL and upload the product
RELATED LINKS: https://www.google.com/retail/solutions/merchant-center
There are 3 ways to verify your Merchant Center, Google Analytics account, Tag Manager container, access to My Server, and choose your own verification method as needed.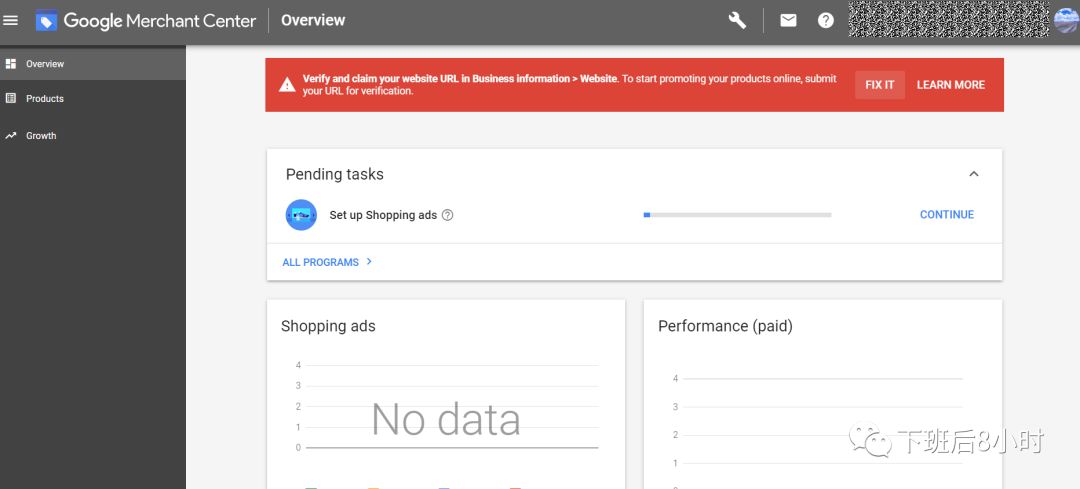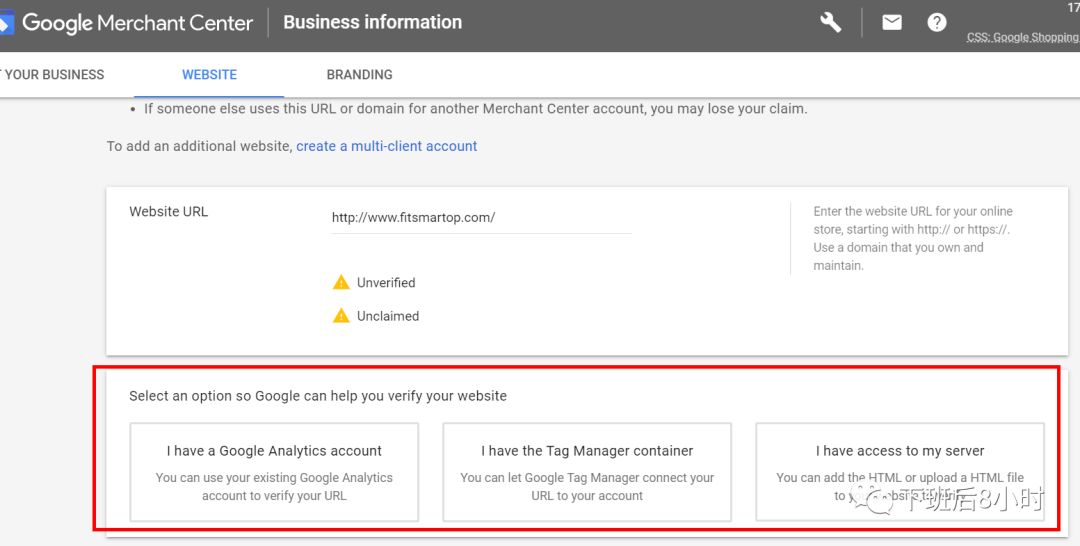 Google Analytics account verification:

Track Code Manager ContainerVerify:

There are two ways to access my server to verify: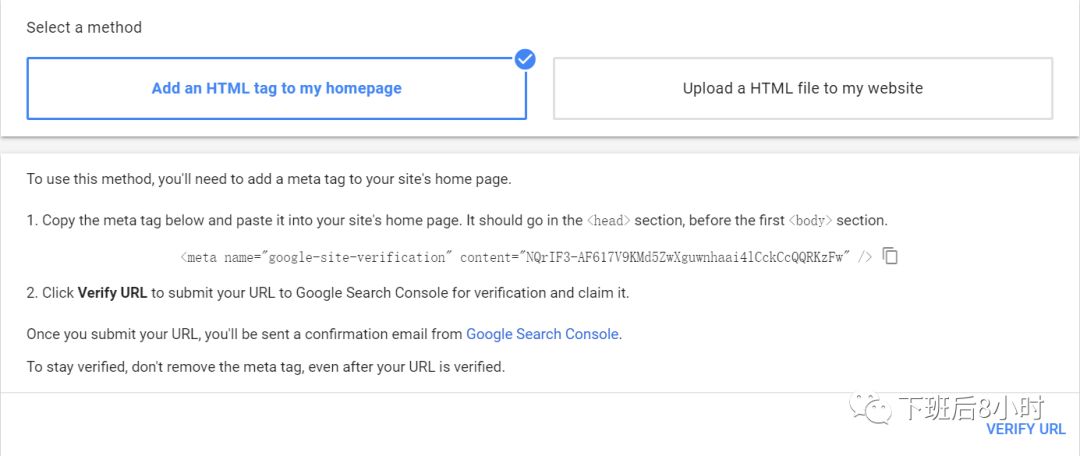 After the extension, you can upload product feed, upload the process of some still need to pay attention to, to comply with google's product specifications, otherwise advertising review will not pass.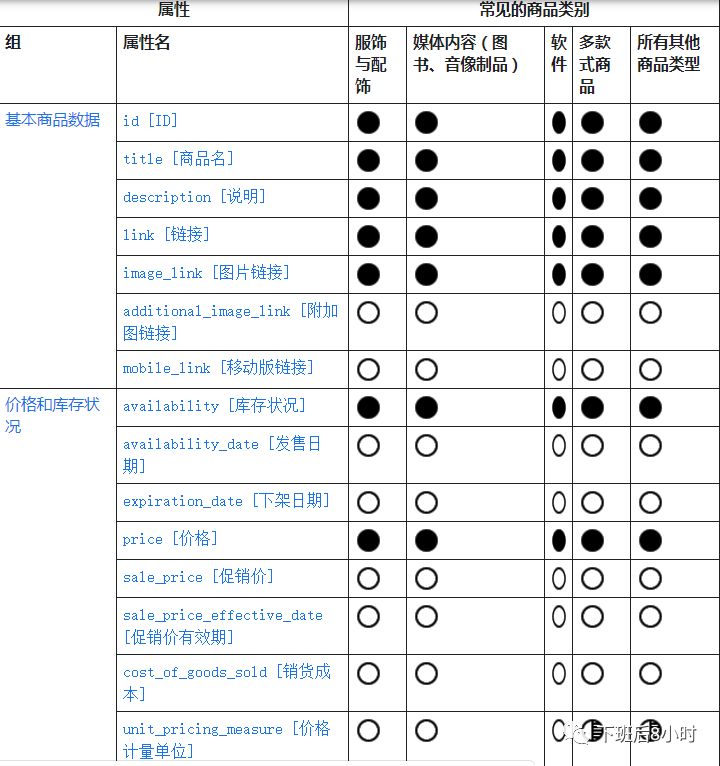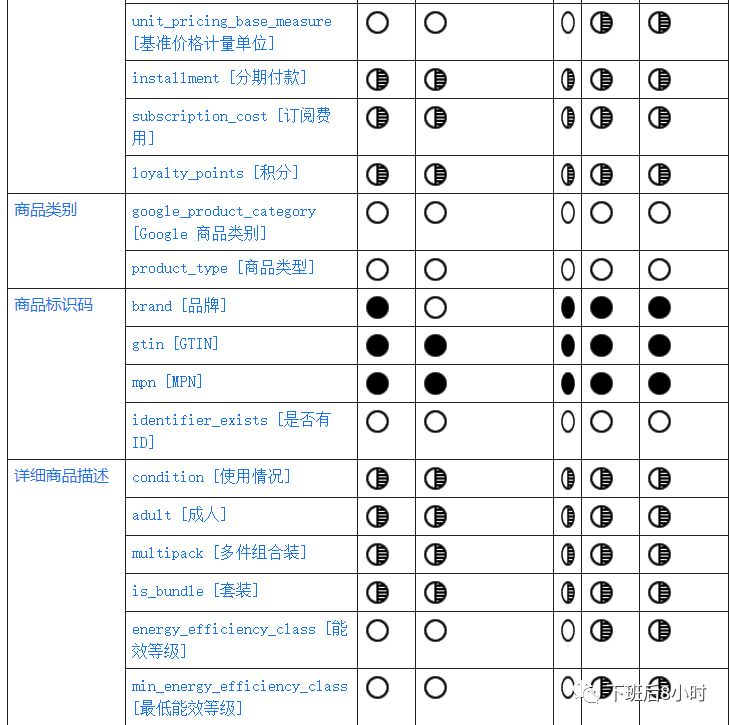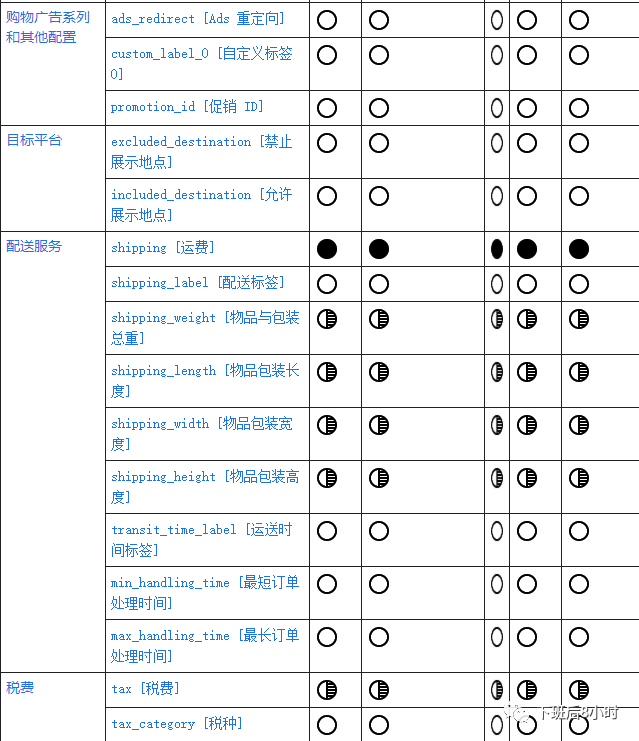 There are four ways to upload Product feeds, Google sheet, scheduled fetch, Upload, and Content APIs.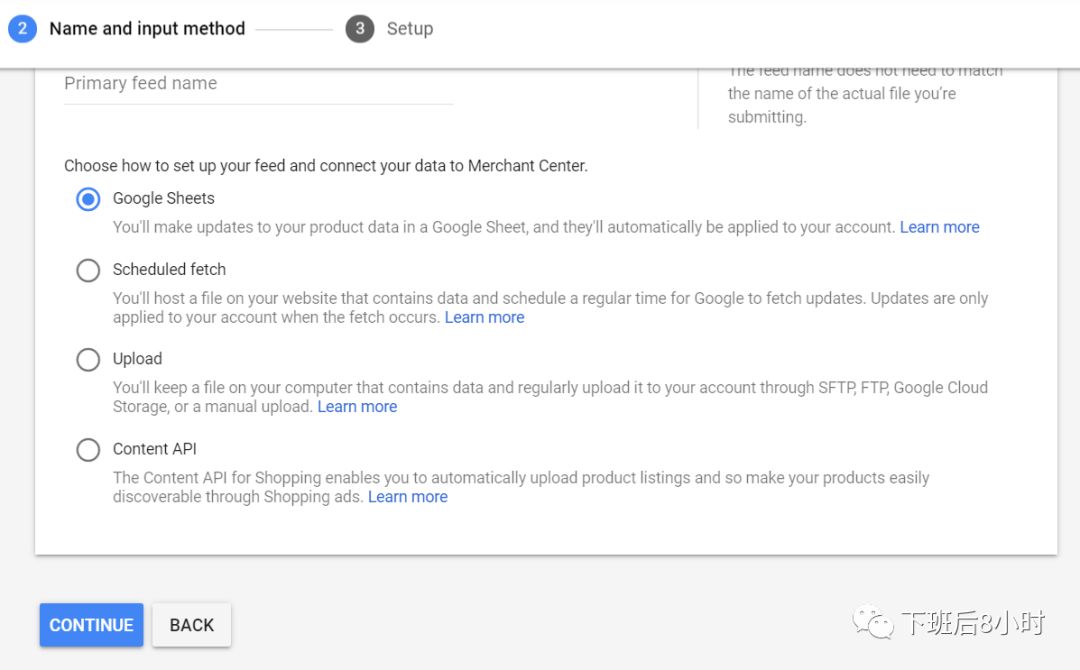 Click on the item on the left, feed, then click Add, select The Gogle table,Google 表格里面像 id, title , description, link, condition,price,availbility,image link,gtin,mpn,brand,google product category 这些都是比较填写的. GThe ogle product category is that Google has divided all the products on the market into different ids, and you need to know which id the product is.

Google prodcut product classification form download address:
http://www.google.com/basepages/producttype/taxonomy-with-ids.zh-CN.xls
Feed files are handled well and you need to find immediate extraction so Google will immediately review whether your feed file is available for advertising.
After uploading a good product feed, you need to associate Merchant Center with Google ads account, and by entering the CID of Google ads account, Google's CID is a string of numbers for Goole ads account. Clicking on approval is already associated with Merchant Center.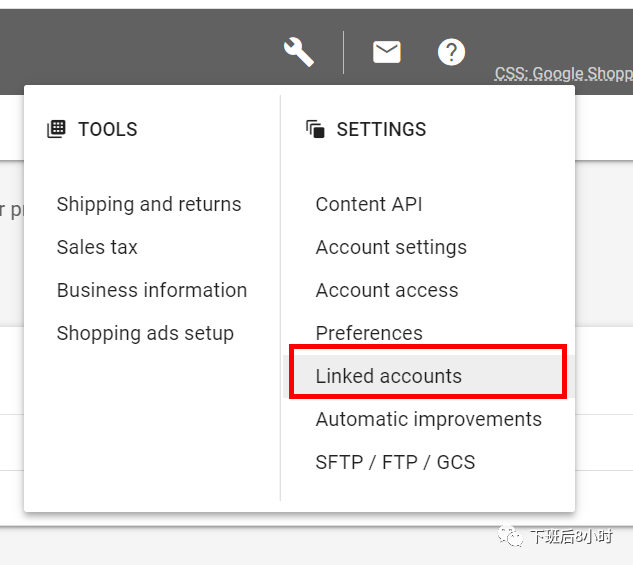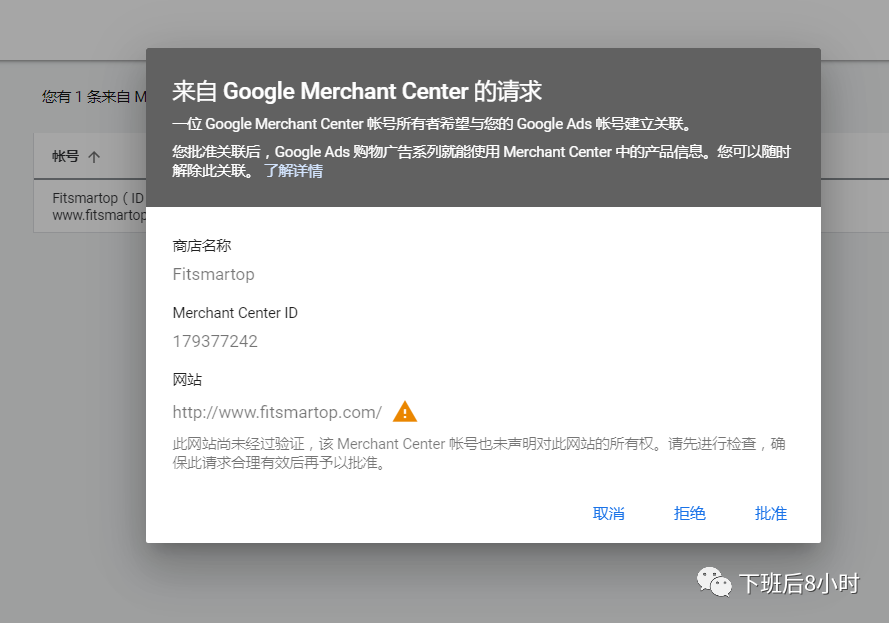 You can also go to google ads account's associated account to check the associated account, with or without Merchant center.


Once connected, you can serve Shopping ads on Google ads account, and ads for Shopping ads are somewhat similar to search ads, which are structured in campaigns-ad groups-ads.Choose your ad target first, then click on the shopping ad, and then select the merchant center account below.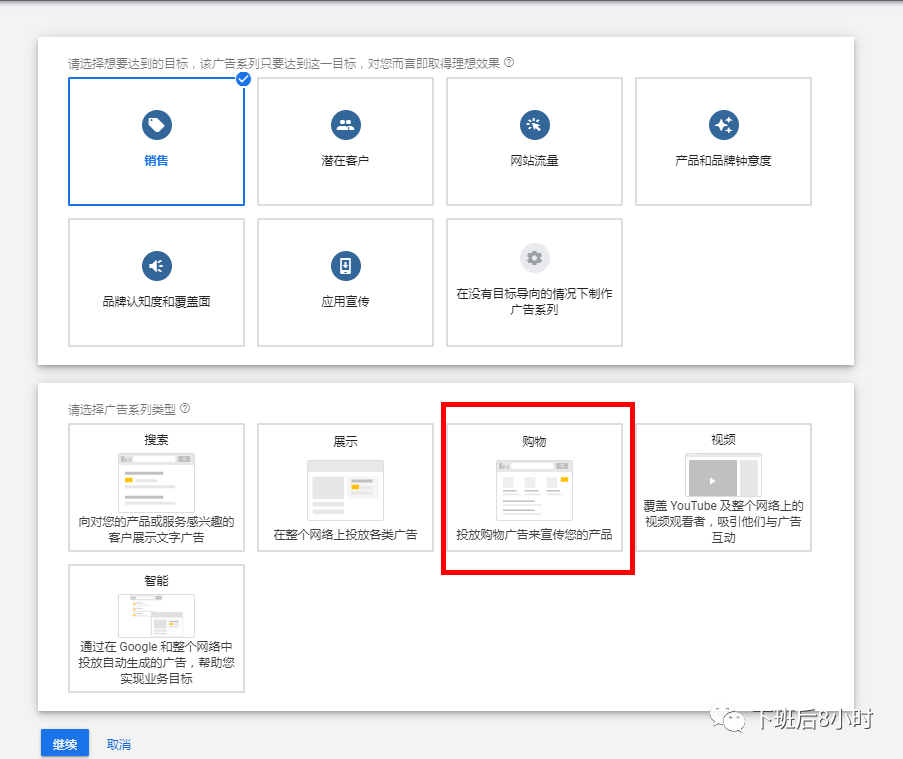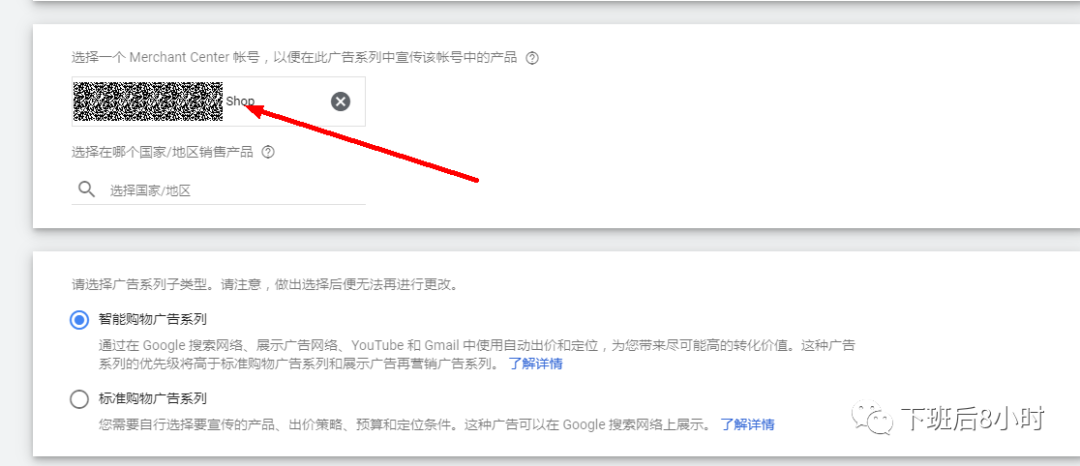 Then choose the bid strategy, there are three main, manual bid, as much as possible to get more clicks and target ad pay rate of return, we are the target return on expenditure
With the Target Ad Payback bid strategy, Google Ads automatically sets the right bid to maximize conversion value while meeting the return on your targeted ad spend.The return on some conversions may be higher or lower than the goal you set.
With the "Get as many clicks as possible" bid strategy, Google Ads automatically sets the right bid to get you as many clicks as possible without exceeding your budget.The maximum bid limit for cpcpers sets the limit for all CPC bids.This may limit the number of clicks your ad gets

With the Cost-per-click labor bid strategy, you need to set the maximum cost-per-click per click from your self-behavioral ads

The target return on ad spend sit is the average conversion value you want from every dollar you put into your ad. This percentage value can be calculated using the following formula: Conversion Value , Ad Spend x 100% , Target Return on Ad Spend

For example, if your goal is to get an average of 5 yuan in sales for every $1 you spend on your ad, your target return on advertising is 500%.

Google Ads sets bids to maximize an average return on ad spend for all campaigns that use this strategy. The rate of return for partial conversions may be higher or lower than your target value.

Next set up an ad group, choose whether product shopping or window shopping, the broad difference is as follows:

Product shopping:Product shopping ads are displayed when a customer searches for specific terms, such as "ladies' hiking shoes."Customers will see a picture of your product and then click on your ad to buy the product
Window ads:Window shopping ads are displayed when customers search for broad terms, such as "hiking gear."Customers will see a picture of your title, get an overview of the products you're selling, and then click on your ad to view specific products and get information about your business.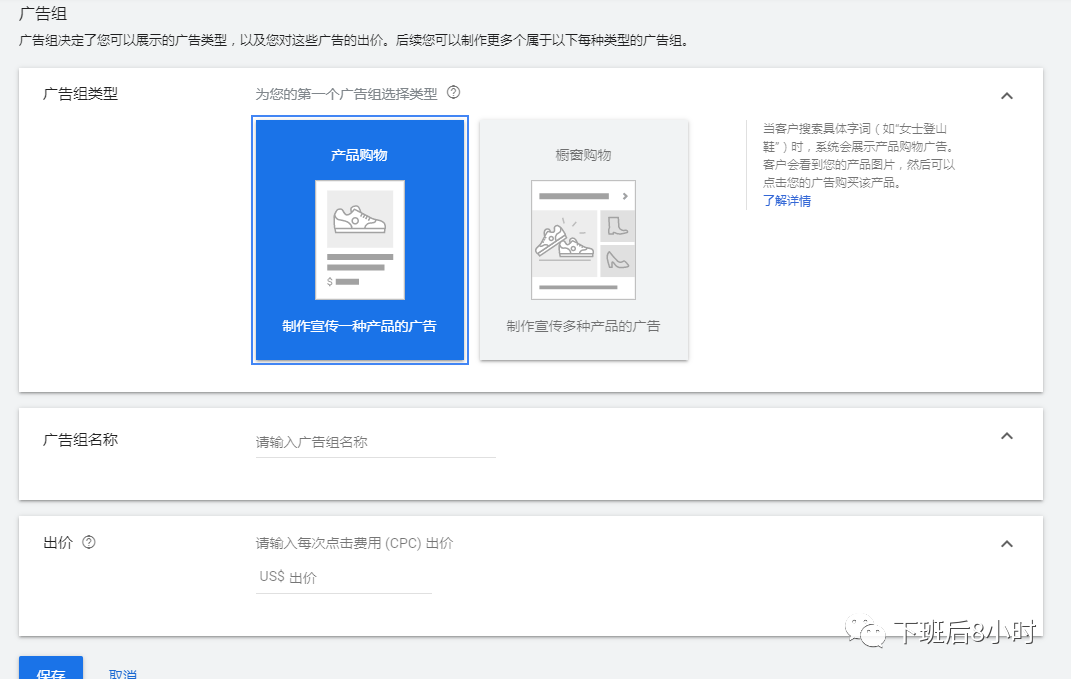 Then give the ad group and set the bid, s adshopping adshopping ads to this has been set up, waiting for google review, after the review of the background data is like this, exposure, click, conversion, conversion rate, click share (click share) and absolute home display share and other very clear at a glance, can see which product conversion rate is the highest, can increase the delivery of such products.

These are the steps to set up Google shopping ads, the first thing you need to do is create AMerchant Center and upload the Product feed according to the specifications, and then associate it with Google ads account. And according to their own business requirements for the launch of Shopping ads.It is best to associate with your independent station GA, so that the data are interoperability, for the optimization of a great role in data support and reference, later articles will talk about how to optimize the effectiveness of advertising, welcome to continue to pay attention to WeChat public number (8 hours after work).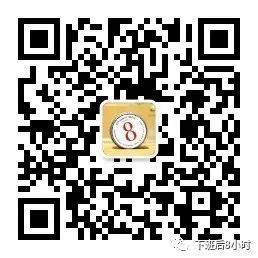 ---