How can Google ads be optimized to outperform competitors?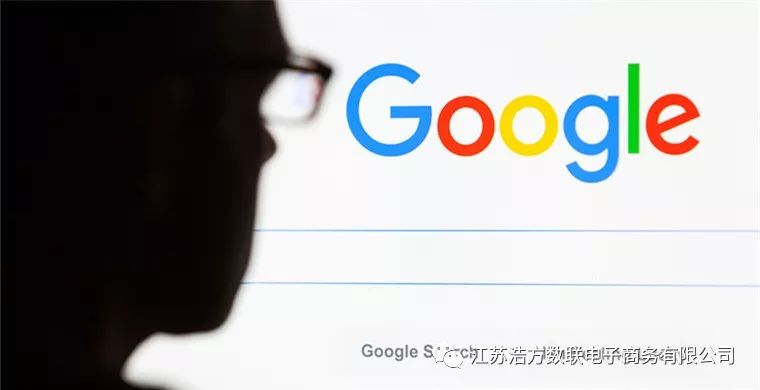 When you're advertising on Google, your competitors are also running ads, and they may be more well-funded or brand-famous, making it easier for them to attract customers through paid ads. In this case, how do you beat your competitors and take back customer resources?
This article will give you the knowledge you need to create high-quality Google Ads campaigns and help you beat your competitors.
1, understand the competitors
To get to know your competitors, you need to search for industry-related keywords on Google. Suppose you run an online store that sells pet supplies, Google can provide you with a lot of information about your competitors.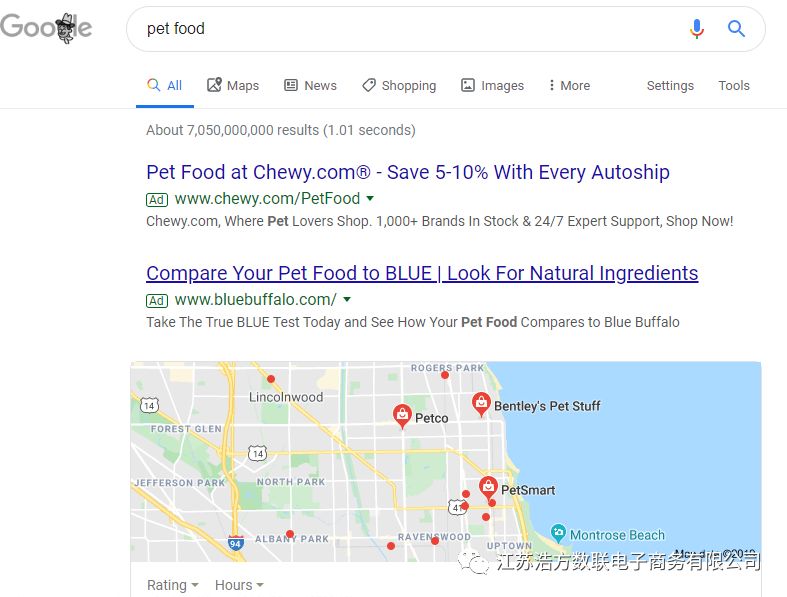 The main competitors are Chewy, Blue Buffalo, etc., but "pet food" is a broader keyword, you can search for more specific keywords, such as "dog collar".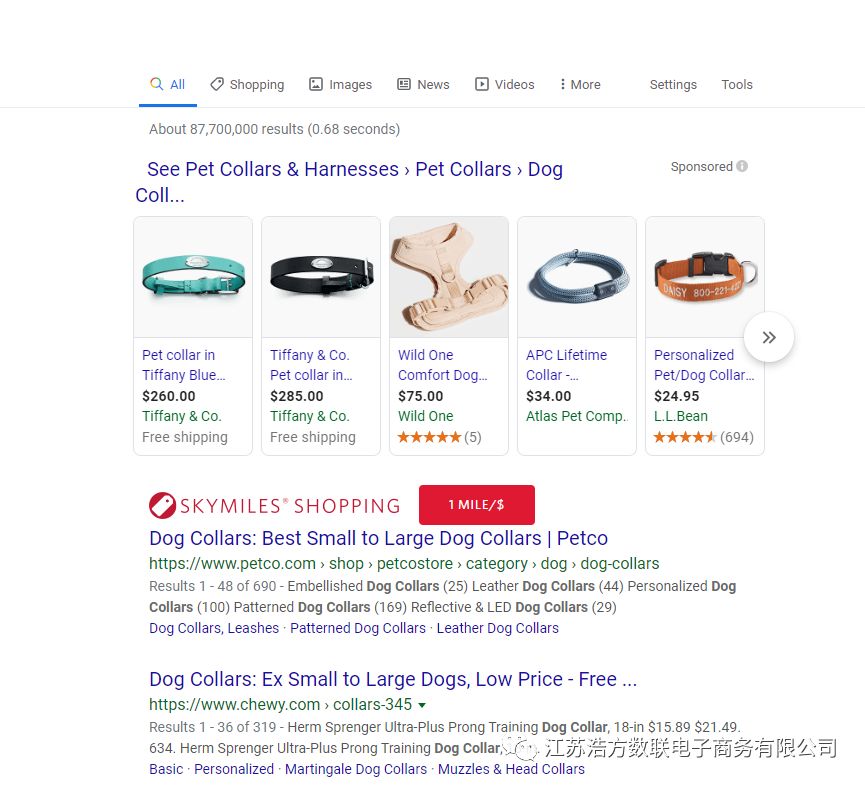 Tiffany and Co., Wild One and Atlas Pet Company ranked higher in carousel ads.
Chewy.com and Petco are among the top search results in nature, but they can't be found in the paid advertising section.
APC, Petco and Chewy are obvious competitors, but Tiffany and Co. are jewelry companies, not expected competitors, so they don't have to spend money to compete with the company.
You can take some strategies, such as not bidding for the keyword "dog collar", but bidding for the keywords that you can rank, and then converting the keywords on the site.
Either way, you need to know who your actual competitors are. Otherwise, you may be wasting money on an ad strategy that doesn't work.
2、Google Keyword Planner
Using the Google Keyword Planner tool, you can search up to 10 keywords at a time to see if you're worth bidding for.
You can also see how often keywords are searched, estimated bids, and how competitive each keyword is.
For example, "cat food" and "dog food" are more competitive, and if you don't have a good budget, it can be difficult to use these keywords to rank.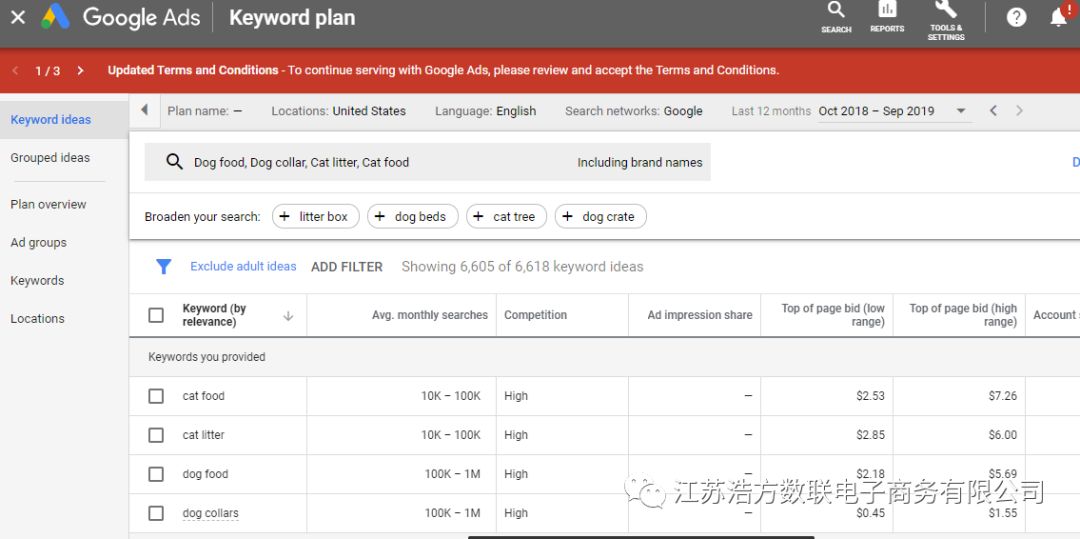 However, Keyword Planner can help you find some keywords that are easier to rank. By classifying the level of competition from low to high, you can see a few keywords that are less competitive.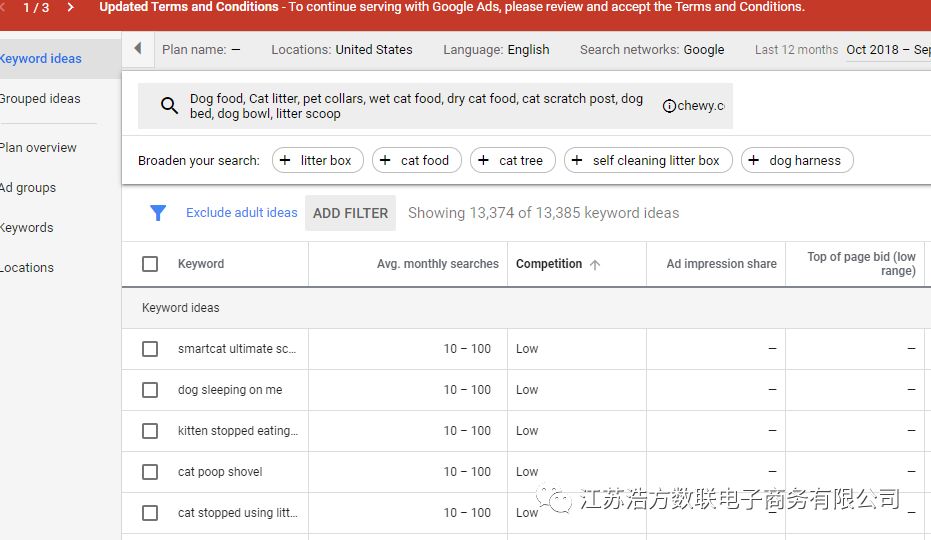 For example, "Puppy keeps spilling" might be a target keyword for a dog basin. For the keyword "Cat stopped using the litter box", you can advertise for it with a self-cleaning cat sandbox or special cat sand. Although these keywords are less willing to buy, they are still worth considering.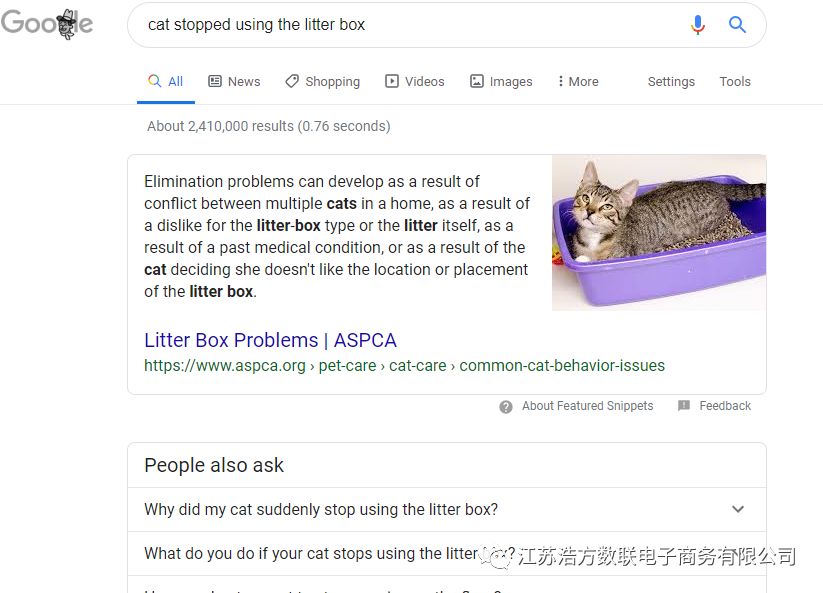 3. Use of third-party tools
While Google Keyword Planner can provide a lot of useful information, you may need more powerful tools to beat your competitors in Google Ads.
SEMrush and Spyfu are such tools as SEMrush, which provides data on keyword searches, CPC, trends, and more, as well as competitor ads, natural search results, related keywords, and other examples.
SpyFu allows you to understand your competitors' behavior. You can know exactly which keywords they are using, the cost of keywords, and how many clicks they get.
This means that you can see what works better and even avoid adopting a failed strategy.
Spyfu provides personalized suggestions, suggestions for keywords you haven't ranked yet, and helps you improve your campaign.
The above tools will give you a lot of information, but how will you handle it?
You should think: Why can competitors beat you? For example, think about the keywords they use, the images the site contains, the location of the links, and so on.
Can you use the same or similar strategies, perhaps using keywords that your opponent doesn't use and are less competitive?
4, in-depth knowledge of keywords
Choosing the right keyword for your campaign is critical to showing ads to the right people, a basic step that is often overlooked.
Start by creating a list of keywords for the main categories of business, and then find words or phrases that belong to each category. Make sure to include the words that customers use to describe your product or service.
In the case of pet stores, you might start with some basic categories that customers use, such as "dog food." However, broad keywords tend to be highly competitive.
If you find these are common keywords, you can also add "dry dog food" and "wet dog food". Brands and product names such as "Purina dog food" and "Purina Beneful" can also be added to keywords.
Another way to find keywords is to view internal site search data. For example, you might find that many users search for "cat food for diabetic cats" or "grain-free dog food", which are also keywords that you can target.
At the same time, you should also regularly check negative keywords to reduce advertising spending.
5, for the brand keyword bidding
Brand keywords are keywords that contain your brand name or competitor's brand name. Bidding for your brand keywords seems pointless, especially if you think your natural search results rank high.
However, if you don't, you may put your competitors' ads ahead of you. For example, if you search for Casper mattress, you'll find that the keyword actually comes in third place, while Sealy and DreamCloud are ranked higher.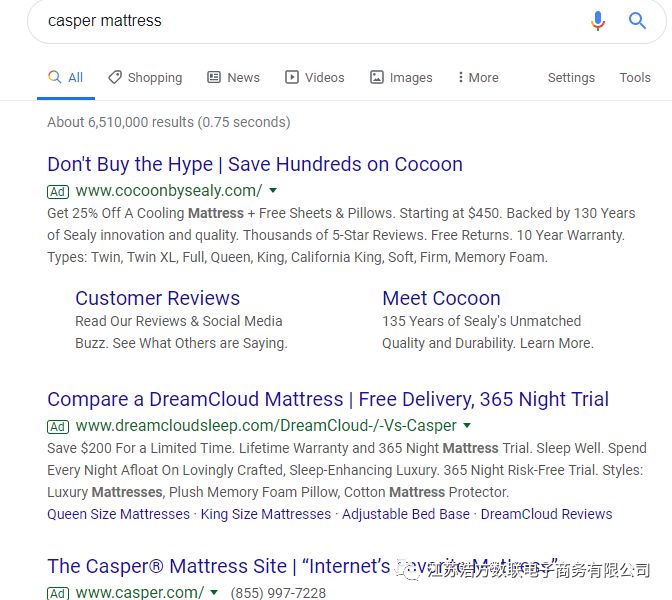 Targeting branding words also makes it easier to direct visitors to the landing page, allowing you to address very specific pain points.
6, improve the quality of advertising points
Quality scores are the ratings that Google uses to show the relevance and quality of your ads. If a customer clicks on an ad and finds irrelevant advertising content, the quality score of the ad will be affected.
In most cases, a high quality score reduces the cost per conversion. The quality of your ads is high, they represent ads that meet the needs of potential customers, and Google charges you less per click-per-click, and higher conversion rates.
First, create a dedicated landing page and insert keywords into it to make your ads more relevant. By improving your quality score, these small changes can save you a lot of advertising efforts.
7. Improve the conversion strategy
In a successful Google Ads campaign, advertising is only half the success.
After people click on an ad, you also need to consider:
· Do you want to direct users to the landing page or to the first page?
· How do I interact with users?
· Can users easily check out?
· Do you want to ask users to provide an email address or provide free advice?
· Offer a discount or a free trial to entice users to take the next step?
· Is the customer provided with sufficient information about the product or service?
· Does the page include a trust flag, such as HTTP?
· Does the site contain social identity, such as comments and case studies?
After you optimize your ads, you also need to make sure you improve every aspect of the conversion process above.
Nantong Haofang, Google Out-of-Sea Experience Center
We focus onHelp more traditional real economy, manufacturing, small and medium-sized enterprises with the help of Google platform to shape a better international brand image, get more international customers, for enterprises to provide full tracking services, fully meet the transformation of enterprises, global brand personality needs.
Follow us for more information on corporate going out to sea
---