How to monitor and analyze Google ad competitors
The following article is from Mr. Tupa , author Mr. Tupa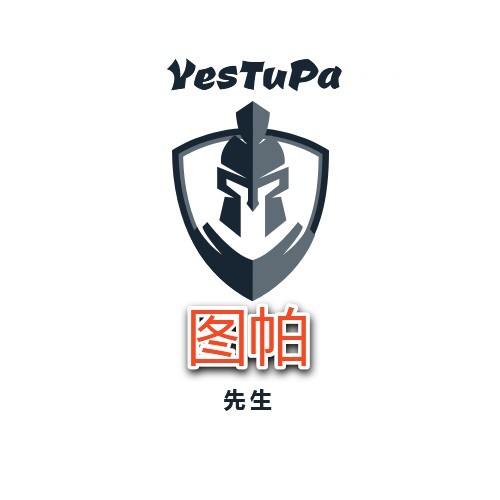 Mr. Tupa.
Foreign SEM, Google SEO combat school: 90% practical experience and 10% theory

On Google ads, you'll want to surpass your competitors or learn the best from them.
Whenever you search for content related to your product, you'll keep an eye on competitors' ads and products (and they do the same).
I know that the common desire of many advertising pitchers is to put their ads ahead of their competitors.
But this is not always a good strategy.
Because on the face of it, you don't know if your competitors are actually making money from these ads.
How much did they spend? What keywords do they use in their ads? How profitable are they? ......
Of course, your competitors want to hide all this information.
But luckily, they can't hide everything.

In this article, I'll show you how to see what your Google ad competitors are doing with some of the right tools and techniques.
Identify the data you need
Most people will immediately expect to see where the tools are available.
It's important to use good tools, but it's more important toDetermine what we want to find.
Like what:
Which competitors are running ads on Google?

How much traffic did they get?

How much did they pay for the traffic?

What are their most popular keywords?

What are their most important indicators? (Revenue, AOV, CAC and LTV? )



Below, I'll show you how to find this information.
1. Which competitors are using Google Ads
The easiest way to find out who's running ads on Google is to search for a few keywords to see which advertisers (merchants) appear.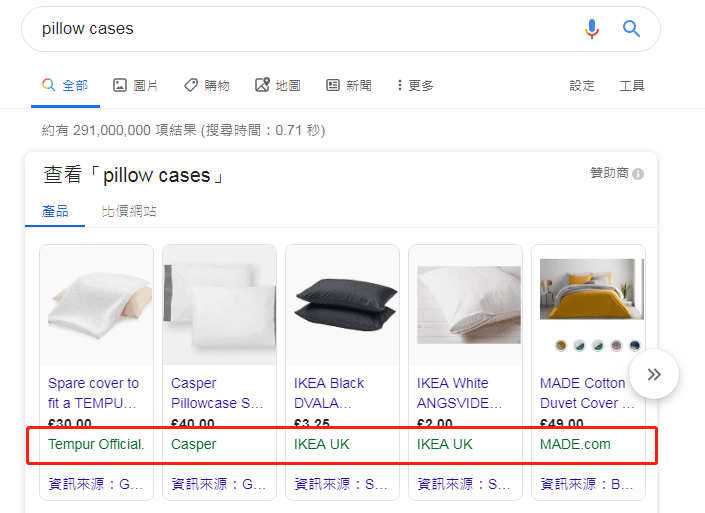 This is a good start, but there are limits to this approach:
Geography and language:Results will be limited by your IP location and browser language

Keywords: Need to know which keywords they use

Time period: Ad pitchers can configure ads to appear only for a certain period of time. (As a result, you may need to repeat the search at different times of the day and days of the week)

Advertising budget: Their budget may have been exhausted, so they could not show at that time of the day
You can use the following tools to view their more detailed data.
#Similarweb
Enter the URL at Thesimilarweb
Scroll down to the Traffic Source Traffic Sources report:

Here you can quickly browse the site's traffic sources.
If you scroll down to the Search section: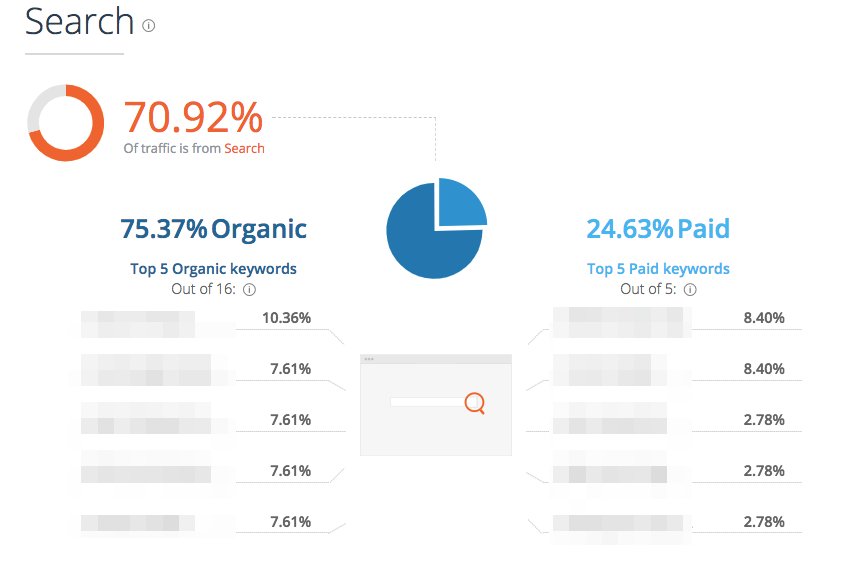 Here you can see the distribution between nature and paid search traffic.
Paid on the right is the data for the paid channel.
The data is only 20%, indicating that they are still spending less on Google ads, butat least he's got ads on Google。
Google Ad Auction Analysis - Auction Insight
If you're already running Google Ads, you can get more details from the Google Ad Auction Analysis report.
This report compares to other advertisers for an entire account, a specific campaign, or a specific ad group.

You can see very clearly which businesses you're competing with, and how aggressive they are, and the share of ads you're occupying.
Here's the Auction Insights report for one of my ad accounts: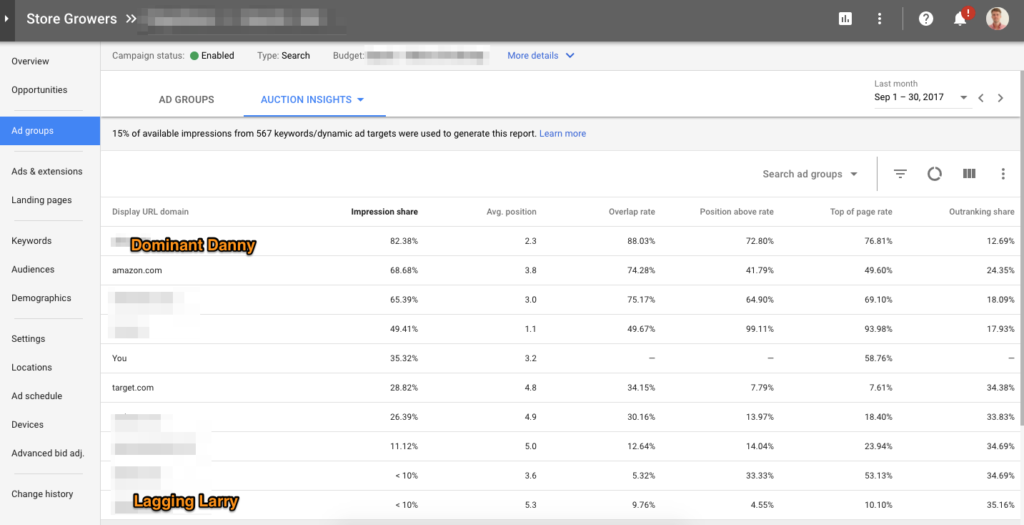 In the first column of the table, you can see the other competitors, I have coded my competitors, ensured confidentiality, and wanted understanding (Dominant Danny represents the biggest competitor, Lagging Larry stands for the least).

You can also see big stores like Amazon and Target.

If your report shows these types of big competitors (Amazon, etc.), don't be afraid, because if you're optimizing well, you're more likely to compete with these giants.
But because these big businesses operate differently from us, I'll exclude them from the study and the analysis in this article.

We need competitors to sell goods similar to ours, and they are similar to our business positioning.
For example, if you're selling sneakers, you need to look at other sneaker vendors, like Nike and Adidas, rather than stores like Wal-Mart.
(If you want to view this report in your Google Shopping campaign, the number of columns will be limited.) )
2. How much Google ad traffic does a competitor get
Similarweb is a great analytical tool.
Unfortunately, their data is not very complete, especially for smaller sites, you'll often see the following: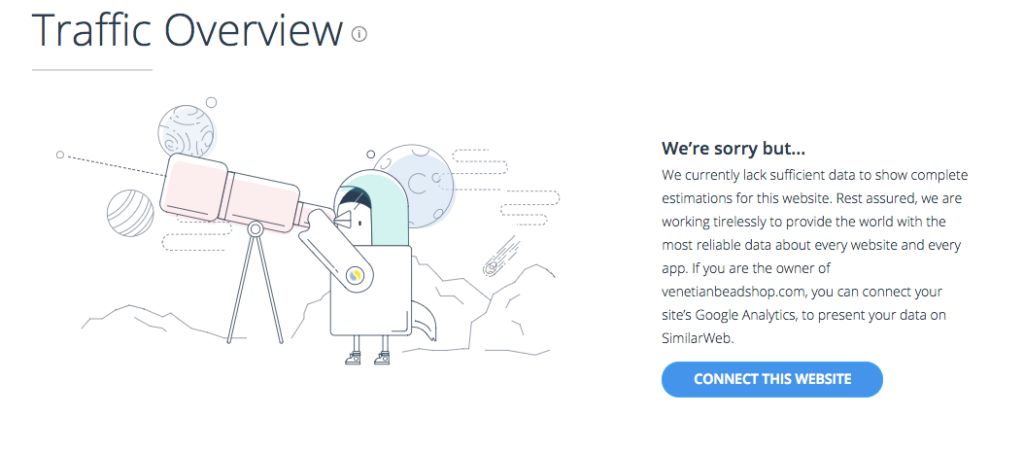 However, while Similarweb does not always show actual traffic, it is valuable to understand the proportion between different traffic sources. You can compare and view your own traffic with your competitors.
For example, let's say I get 2,000 visits/monththrough through natural search, which is 50% of total traffic. If you see 75 percent of the traffic they're searching through nature in a competitor's traffic source report, that means I still have room for improvement in natural traffic.
The paid version of the data is multipoint and accurate: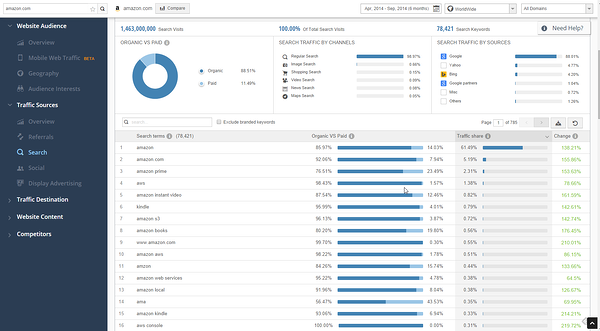 Conditional friends or businesses can be considered.
But a lot of the data on the tool platform above is speculative, so let's see how we find data that is closer to the actual.
A) If you're running a Google ad
If you're running a Google ad, the Auction Insights I mentioned above is a good source of information: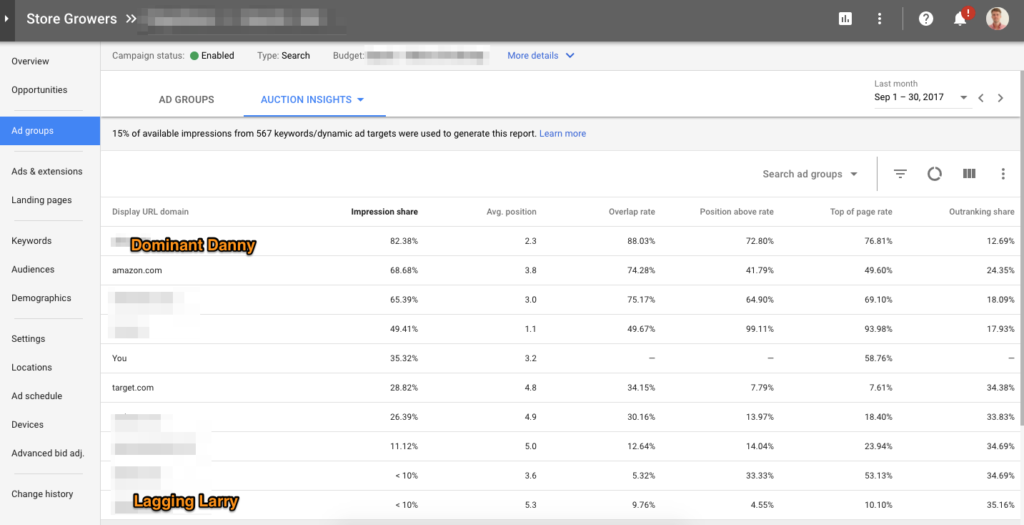 You can see Dominant Danny, amazon.com, you (yourself), target.com and Lagging Larry.
Of all the data in the table, these are the most important metrics:
Impressions Share Impression Share: What percentage of all display shares does the site make up?

Beyond Ranking Share Outranking Share: What percentage of this site exceeds my advertising ranking?
Let's take a look at some details:

Dominant Danny has the highest share of impressions, at 82%, while my ad has only 35% of the chance to show it.

Simply put, if I could reach that show share and traffic level, I would get about 2.5 times the click-through rate, you might have to pay 2.5 times your advertising fee, and I might get 2.5 times my revenue.

The lower impression share may be due to a lower ad budget, lower maximum cost per click, or lower ad quality score.
B) If you haven't started advertising google
There are a number of Spy tools on the market that specialize in providing information about competitors, such as the number of keywords, the amount of ads served, and the cost.
Most of the tool functions are much the same, but the accuracy of the data is different.
I tested a competitor's website with different tools (SEMRush, KeywordSpy, iSpoionage, SpyFu, SEranking), and here's some data: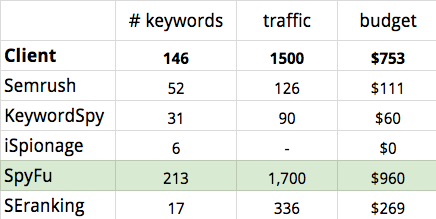 Of the five tools I tested, only SpyFu was closest, with the most data.
In fact, SpyFu is concerned with advertising monitoring,The data is really accurate.! So I'll continue to mention this tool next.
3. What are your competitors' keywords?
From the above, you should know:
Which competitors are running ads on Google

How much traffic do they get?

A rough estimate of how much they spent.
It's time to dig deeper and discover the Google ad keywords your competitors are using.
The tools I mentioned earlier can help you find keywords and the traffic you get from them.
Here's a report I extracted from SEMrush while studying an opponent: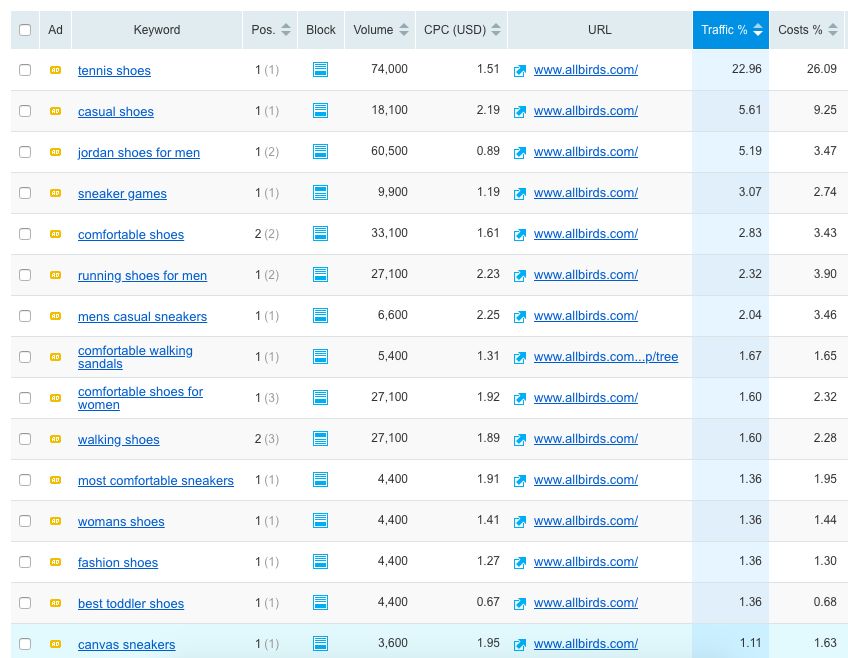 The data are: what keywords they used, the monthly search volume, and their estimated cost per click.
The last two columns give you a deeper understanding of the status of a particular keyword: you know which of the most important keywords you know by traffic and cost as a percentage of Cost.
Now that we know your opponent's target keywords, we can try to predict how profitable their keywords are.
Based on experience, here are four keywords for conversion from high est seine:

Type 1:Brand keywords: Users search directly for the name of the store, such as you are Nike, and users search for Nike to enter the store

Type 2: Third-party brand keywords: Users search for other brand edgoods sold in the store, such as you are selling shoes, stores have a variety of brands, users search For Nike shoes to enter your store

Type 3: Specific non-brand keywords: Users search for other products, such as football shoes

Type 4: General non-brand keywords: extensive searches, such as man shoes
The best conversion in your account is store brand search. These brand keywords have a return on investment of 50-300 times.

But if you compete with the brand, it can work.
If you find that competitors have a lot of brand keywords, try setting up a campaign to target their searches for your ads. While it's easy to steal the click of a brand word in this way, orders are not necessarily much.
It works for some brands, but in most cases, competitors' brand keyword conversions are low.
A better approach is to try to find keywords for type 2 and type 3 from competitors.
Try to see which products and brands they advertise on. How long did they spend on the advertisement?
This is the idea of determining the profitability of keywords.
Here are a few tools to help you analyze better:
1、Similarweb
In Similarweb, you can see the percentage of traffic the keyword gets.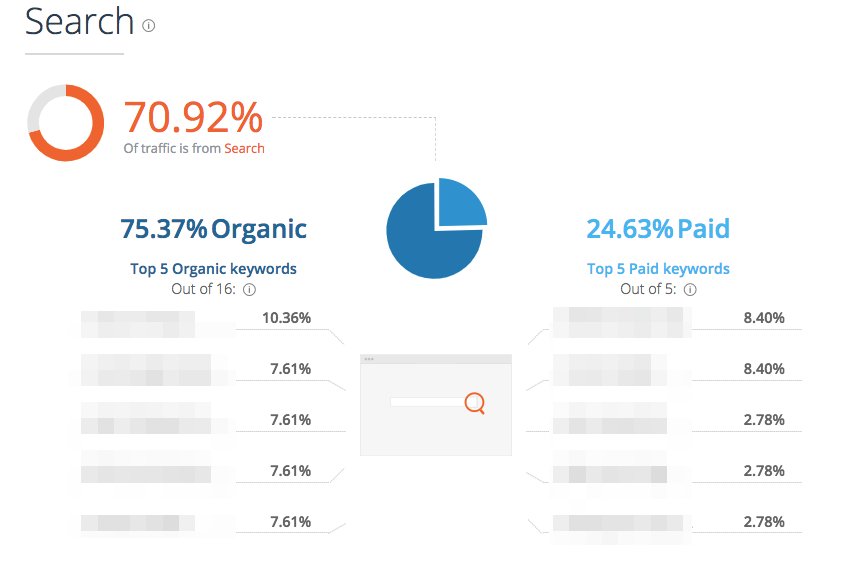 You need to pay to see the full Google ad keyword data
2、SEMrush
SEMrush has a report that gives more reliable data on keywords, traffic, and percentages of traffic.
You can refer to Cost% - the competitor's percentage of investment in different keywords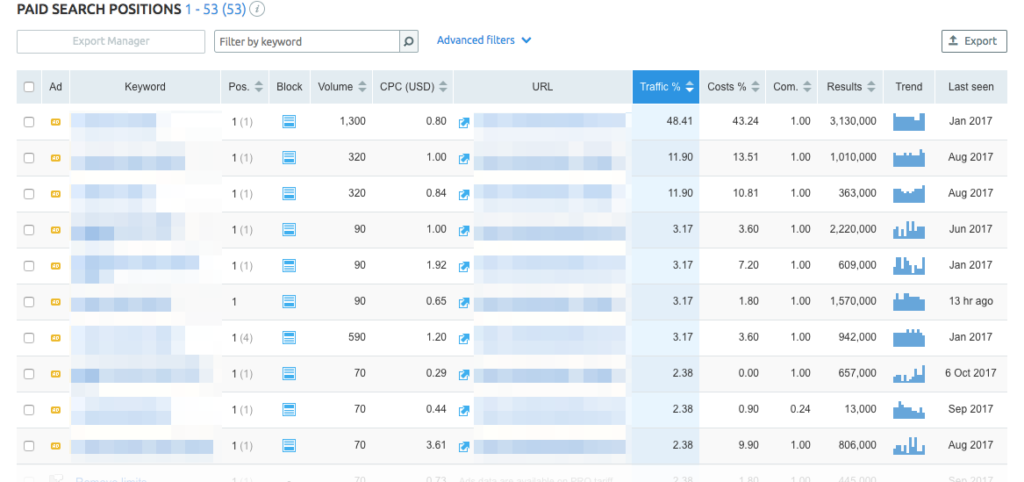 You can also observe how they match the keywords to make up the slogan: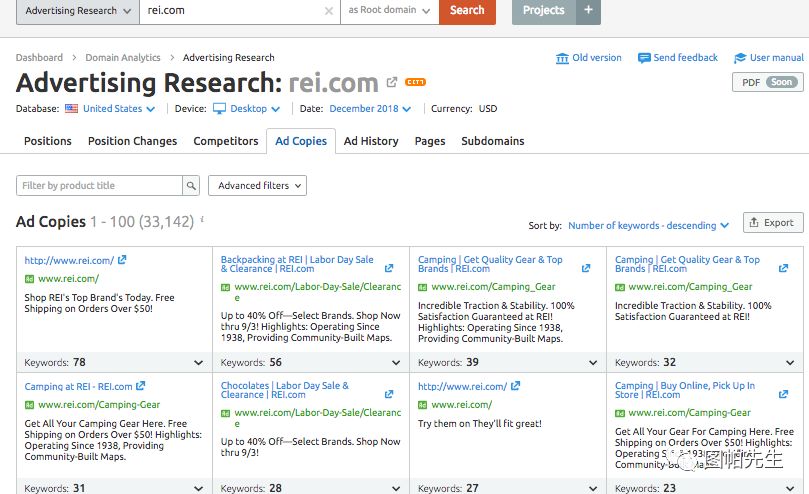 3、Ahrefs
Ahrefs, like SEMrush, can view keywords: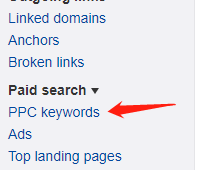 The biggest problem is that Ahrefs data has fewer keywords than SEMRush, so if you focus on advertising, SEMRush is more cost-effective.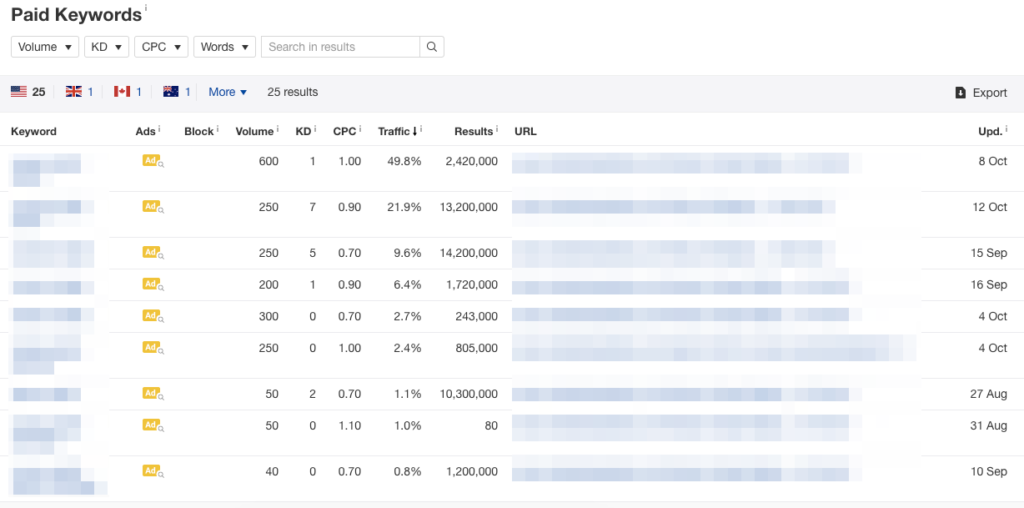 4、 iSpionage
iSpionage's report, which contains the most profitable keywords.

The top 3 keywords it provides to this customer are indeed the most profitable keywords, not just the most trafficd keywords.

The KEI-Keyword effectiveness index (provisionally translated as keyword validity) is a valuable data indicator.
It is calculated in two major factors: the length of time the keyword was used to run the ad, and the date it was last seen (which is officially described, we can understand: the date it was last used).
Let's think, if a keyword is used by competitors for longer and it's still being used, is that a conversion that reflects that keyword might be good?
5、SpyFu
SpyFu is a personal favorite.
This is a competitor report with some keyword suggestions.It's more important to see how much the other person (roughly) spent.: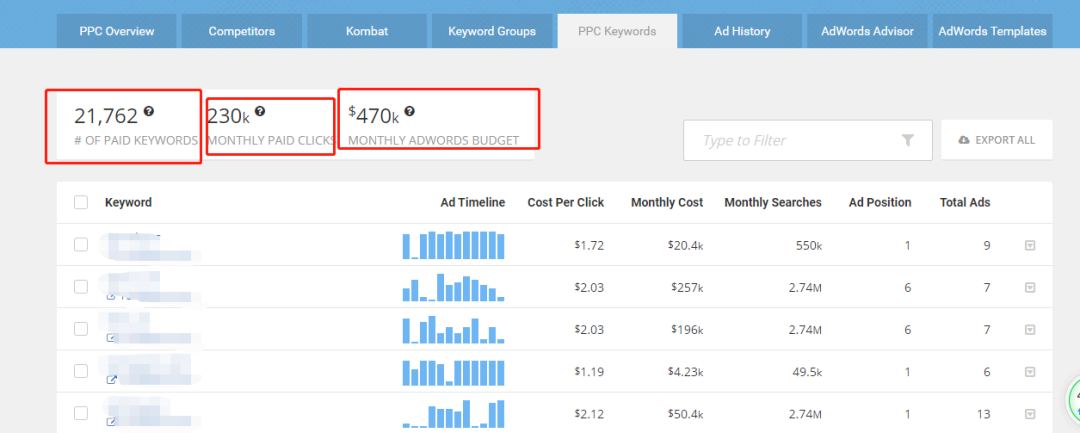 For example, there's the number of ad keywords (Paid Keywords), monthly clicks (Monthly Pay Clicks), monthly budget (Monthly Adwords Budget)

Do you feel like you've stripped up your competitors?
In addition to knowing what words they use, you can also know directly how much they spend each month, how many ad clicks they have, how many ads they use, and so on.

Then compare yourself and their data, are the keywords less important than they are? Is the budget adequate? Wait a minute
If you find that you don't have enough keywords, don't know how to expand your vocabulary? Don't be afraid: under Adwords Advisor, you can see which words are used by competitors, but you don't use them!!
The Competitors who bought column below shows which sites use the word when you add a competitor's site.
The Great Buy index inside represents keyword usage recommendations, the system based on the competitor's keyword usage, including the specific keyword, click-through cost, expected performance, etc., the higher the score means that you should use the keyword.

By clicking the Competitors button, you can enter a specific competitor website: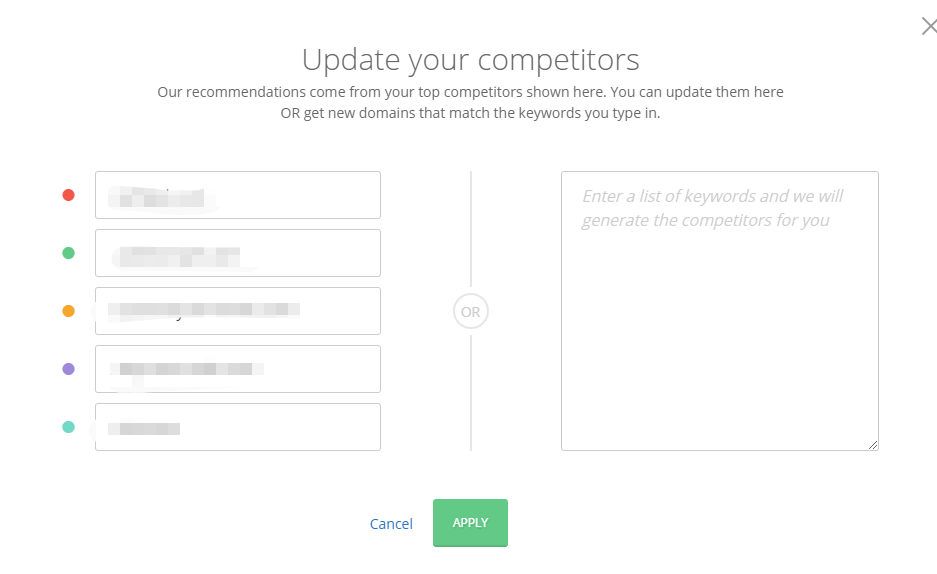 In this way,You'll see which competitors cover more keywords than you do, and you'll be able to expand your keyword stod thinking.
6、Keywordspy
From Keywordspy, you can see the ad keywords used by competitors, and you can see the details by clicking View More below the competitor keywords: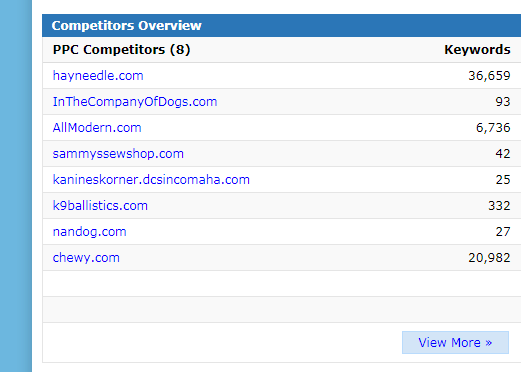 And you can see the slogans of different websites, which can give you a lot of ad language inspiration:

See how they write a copy to improve Google's ad click-through rate and increase Google's ad click-through rate.
This is similar to SEMRush, but it's important to note that the tool is free.
4. How much money does your competitor make from Google ads?
It may be a little complicated to get to this point. If two people sell exactly the same product, run exactly the same campaign, ad, and keyword, the results may still be different.
Because it's about conversion rates and how much you buy again.
Suppose the conversion rate of Merchant A is 3%, while the conversion rate of Merchant B is 1.5%. That Merchant A will have lower conversion costs and will make more money.
Here's a simple example of metrics that can affect sales (through which you can estimate your or your competitor's revenue):
Sales revenue

Conversion rate

Average passenger unit price

Customer acquisition costs

Repurchase rate
Of course, these are confidential data that most companies keep secret.
While there is no tool to display data on these indicators, I have several techniques to obtain them to estimate:
1, Google Account Manager
Usually SMB will have the opportunity to be officially assigned to us by Google an account manager, if we invest more, there will be a large account manager to follow up on our account performance.
The higher our investment, the more information they have to provide (certainly not all of them, they also consider confidential information from other customers).

For us, we can still try to ask our customer manager sq.e. about the top 5 customers in our industry, such as customer unit prices, conversion rates, budgets, and so on, and the data is usually anonymous - you can't ask a competitor directly (some very well-known or OK).
Because account managers are usually distributed by industry, they are familiar with the industry's prospects and current situation, such as the cost of each click, conversion costs are very well understood, we can use this information to calculate the income figures of other experts.
This helps us organize a range of data to guide our optimization.
2, exhibition, summit
Attend industry conferences or competitor presentations, where they do PPT presentations at conferences, gatherings, or webinars.
They don't show a lot of accurate data, but they usually leave clues. We can use these clues to piece together the information we need.

3, people
I've been to many meetings, Met with a lot of vendors or (former) employees who share some of the information, and I like to explore their data from the information I've had.
When you meet someone you can trust, listen carefully to their words.
Of course, don't be silly enough to ask them directly, "How much did you sell last month?"
For example, when you hear them say, "Bad recent conversions" and "costs have gone up," you compare your performance to see if you need to adjust your budget and bids.
5, industry benchmark
If resources are scarce, you can review some e-commerce benchmarkmetrics to guide your strategy.
Look at your conversion rate and other values that don't reach the average of the line. This is also a more convenient way!
Some of the tools I mentioned in this article are now sorting out. Most are paid, but it's well worth investing in one or two of them because more data is abundant and can improve your productivity and quality.
With the tools, you can:
See which competitors are on Google Ads

their rough budget.

What keywords did they use?

Wait a minute
The tools you can choose from are:
Similarweb - Flow monitoring

SEMrush - Keywords, advertising studies

Ahrefs - Keywords, chain research

KeywordSpy - Keywords, advertising studies

iSpionage - Keywords, advertising, budget research

SpyFu - Keywords, advertising, budget research
Pictured from: Mr. Tupa (public ID: yestupa)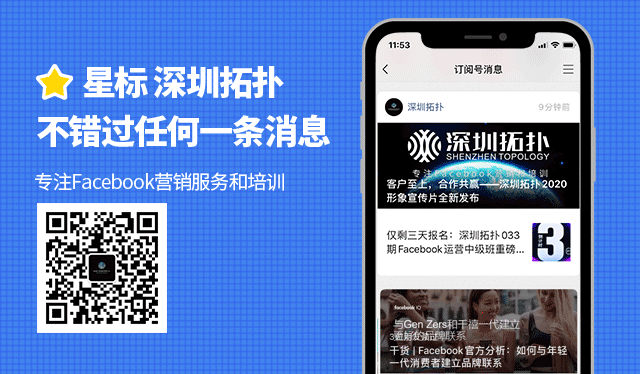 ---