Huawei overseas developers can take 90% of advertising revenue, Google unilaterally a large number of off-shelf Chinese applications, developers how to choose?
Author . . . Yin Ying
Recently, huawei developers' alliance announced that HUAWEI Ads (Huawei Advertising Services) has introduced the most advantageous new sharing policy, with a 1:9 share of the full year 2020 (3:7 in the Google App Market), with 90% revenue for developers going out to sea." Before that, another option for out-of-sea developers, Google's app market, blocked a large number of apps and developer accounts, mostly in China. In this particular context, what choices do developers choose?
Huawei overseas developers can get 9% of their advertising revenue
Recently, the Huawei Developer Alliance announced that HUAWEI Ads (Huawei Advertising Services) has introduced a new policy:
For the full year 2020 1:9 (3:7 in the Google App Market), out-of-sea developers will receive 90% of their revenue, 2:8 for the full year 2021, and 80% for the 2021 full year, and 3:7 for subsequent platform foundations.
In terms of domestic purchases, Huawei AppGallery, the app market, has also introduced preferential policies.Developers will receive 85% of the share in the first and second years. This is another step by Huawei to de-Android, following HongMeng OS, HMS and AppGallery.
Since the ban came into effect last year, Huawei has been most affected by the sale of handsets in overseas markets, as the new phones are no longer available for Google services and apps. There are many types of applications to choose from in China, but overseas markets are heavily dependent on Google's services, which have installed their mobile services(including advertising systems) in Android at the beginning of The Open Source of Android. Google also took a stand on the matter:
Do not run Google apps on uncertified devices, which can pose a security risk.
As a result, Huawei spent the past year preparing for this, releasing the Honmun OS standard Android, and the HMS (Huawei Terminal Cloud Service, Huawei Mobile Services) on Google's GMS (Android Mobile Service, which can only be invoked by installing GMS) The Huawei AppGallery target Google Play was released.
Infrastructure is finished, the old question has come again: how to build the ecology?
Full-scale and substantial profit to developers: ecological gradually established
At a recent launch conference on Huawei's end-products and strategy, Huawei offered real money and silver support to attract overseas developers. For example, set up a $1 billion global fund, of which $800 million will be used for overseas markets. Part of it is in the form of development funding, while the other part is the promotion fund (all of the revenue on the application is returned to the developer in proportion to 70%, 50%, etc.).
In addition to the advertising revenue margins mentioned in the opening article, Huawei has made concessions on all shares. According to the preferential policies announced by Huawei:
All developers' revenue from AppGallery, including paid-out and in-house purchases, is higher than the App Store and Google Play. "For example, an educational product is a 3:7 split, but the first year the developer can get the full revenue directly, and the second year is 90% of the share of revenue." The first and second years of the game are 15:85, and only the third year is back to the basic 3:7 split.
According to foreign media Gizmochina, the offer will take effect on the first day of the first month of the developer's cooperation agreement with AppGallery by June 30, 2020. Previously signed developers will also take effect in the same month, and no offers will be available after June 30.
As of January 2020, HMS has 400 million live monthly users, more than 1.3 million registered developers worldwide, and more than 55,000 applications connected to HMS Core worldwide. These numbers will be higher under the premise that Huawei will make a big profit for developers.
Google, in contrast, has a large number of apps off the shelves due to advertising problems
The same is the application market advertising, Huawei is in the early stageof of development, so a large number of profit developers, and Google has entered the stage of ad reform, in recent years, many times to change the advertising policy, strictly review the application, this only 7 points of developers to make money is getting more and more difficult.
In February 2020, developers and companies in China developed applications by Google unilaterally off the shelves. Google later confirmed that it had dropped more than 600 apps containing ad fraud and potentially disruptive, and banned its developers from the Google Play Store and its ad network.
Among them, China has the highest proportion of developers, and one of the biggest developers banned from the Play Store and Google's advertising network is Cheetah Mobile. According to the cheetah,No notice was received before the flight, and during this time, the Cheetahs have been actively communicating with the Google team and have not received an effective response.It wasn't until it was seen the overseas public news that the Cheetahs learned that Google was using a new approach to machine learning. Destructive ads, such as off-app ads"Google said in a press release:
The overhaul will give the developer notice and warning in advance and give developers time to correct their problems, and Google will take enforcement action if it refuses to do so, but the cheetah did not receive compliance standards from the U.S. team until the app was dropped.
In hindsight, many domestic companies and developers were not notified in advance. As soon as the news was reported, it quickly fermented on social media across the country, with two different voices in the comments area.
Some voices think that there is too much rogue software in the app market that must be fixed, and Google's approach is very good.Another part of the voice thinks:To some extent, Google has created a monopoly, Many Chinese companies to overseas markets have to adapt GMS services, only the installation of GMS, to invoke Google's services, through GMS business services, Google strengthened the influence of manufacturers (such as the removal of authorization to Huawei), this situation is very detrimental to the current development of the mobile ecosystem, Google this "one size fits all" the practice is not reasonable.
KnownAds are one of the biggest sources of monetisation for mobile app developers, this degree to master is really not easy, from Huawei's current disclosure of the news, the initial launch OAID (Open Advertising ID) solution to protect user privacy through ad identification services, can also help the advertising platform and the three-party monitoring platform to carry out personalized advertising and conversion attribution in a compliant manner, due to the introduction, the effect is not good evaluation for the time being.
In addition, Huawei offers a number of ad styles for developers to choose from, covering native, motivational videos, Banner and other mainstream scene display forms. To help developers balance the benefits of application realization with the user experience, Huawei has done personalized advertising recommendations, unique "one-click installations", and consistent visual experiences across devices/apps.
In factGoogle led all advertising development in the early days in order to increase the number of apps and attract developers.As the ecological construction matures,Google has repeatedly blocked developer accounts, refusing to communicate and seizing revenue are common lying to them. Sometimes, even a detailed reason is never for a word that says "not in line with advertising policy". It is hoped that Huawei's application market will be kind to all developers, clarify advertising policies, and strike a balance between the benefits of application realization and the user experience.
However, with Both Huawei and Google's current attitude, developers are likely to flock to Huawei's application market, as there are few options available in the overseas application market, which is a good thing for Huawei's application market for ecological construction.

2020 is known as the inflection point of the aitalent outbreak, in this era of artificial intelligence industry, how can stand out on the wind? And in the smart finance, knowledge map, computer vision and other popular areas, the first-line big factory has done what "big action"?
AICon2020 Shanghai this time invited Itu Technology CTO Yan Shuicheng, JD Cloud and AI President and JD.com Group Technical Committee Chairman Zhou Bowen, Xiaomi Group Vice President and Technical Committee Chairman Cui Baoqiu and other large curry town, now ticket sales limited to 5 percent discount, If you have any questions, please contact us ticketing sister: 18514549229 (with WeChat) click to read the original to learn more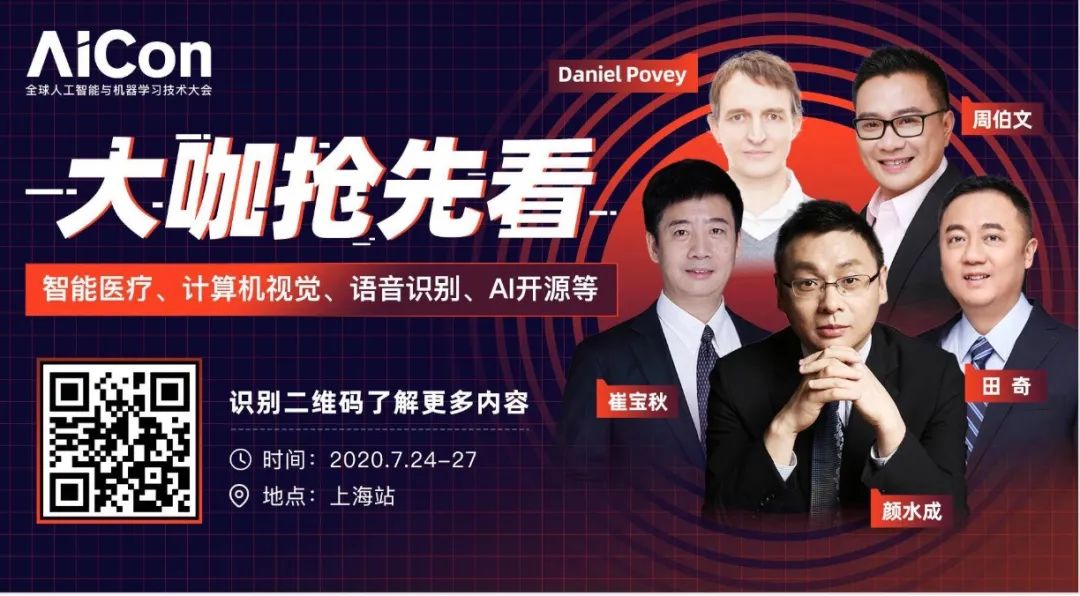 Today's recommendation
Click on the image below to read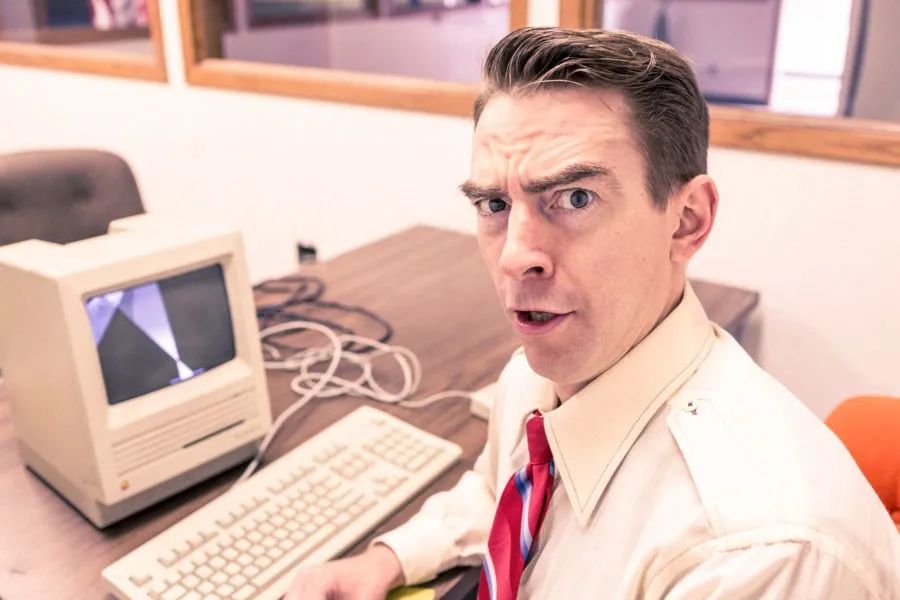 U.S. questions overseas version of chilling data back to China; Huawei subsidizes Wuhan research and development staff at 2,000 yuan per person per day; and cuts salaries by 30% to 50% for all vehicles AI Week Information
---
Are you "watching"?👇
---