In 2020, which foreign trade industry is more suitable for Google advertising? Official Partner of Google

Click on the top"Foreign trade gas stations " - Click on the top right corner of "..."
 - Click"Set to star ★ " Add a star to the foreign trade gas station.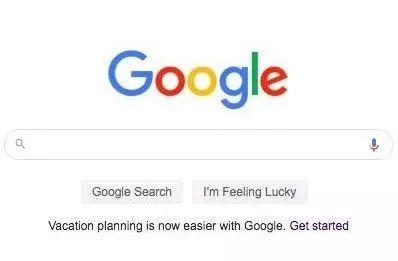 How to improve Google Ads Ad Quality Score

Tips for Google Ads Spot Ranking Settings

What are the advantages of Google Ads over other platforms?

Google Ads is one of the more mainstream promotion channels in overseas promotion

Not much nonsense below directly into the topic
With the transformation of foreign trade enterprise form, multi-channel integrated marketing has become the choice of more and more foreign trade enterprises, including search engine marketing, B2B platform marketing, social media marketing, mail marketing, picture and video marketing, yellow page blog marketing, and search engine marketing in foreign trade promotion occupies a pivotal position, So what type of enterprise product is suitable for bidding ads on search engines?

Different industries have different industry characteristics, and the same industry potential customers look for products in different ways.
Google has six ads to choose from
One is the show and search, which is the most extensive

Second, search ads, only when users search

Third, only on Google's co-operative sites

Fourth, shopping ads, more suitable for the promotion of shopping information

FIVE IS THE VIDEO AD, SHOWN ON YOUTUBE

Six is the APP advertising, mainly to promote the app appropriate
What kind of product customers prefer to find in the search engine, then the industry is suitable for advertising in search engines, but must pay attention to the individual customer advertising costs and customer conversion rate, when this input value and output value to achieve a positive ratio balance, then through foreign trade promotion to expand customer development channels.
1. Machinery and equipment
Machinery and equipment products due to the high cost of exhibiting, market demand is not high enough, and the product price is high special circumstances, then Google promotion is a good marketing method, through low-cost advertising input to bring inquiries, your booth costs equal to a search engine advertising a year's advertising costs, and search can cover 95% The above buyers, through the search engine click pay form, the minimum may be dozens of dollars can get a customer, for corporate advertising investment, is very cost-effective. 
2. Service enterprises
Service enterprises (education, tourism, training, logistics) because not suitable for exhibition marketing, search engine is a good way to promote, conducive to corporate brand image construction and customer acquisition, through low-cost advertising investment to obtain a large number of potential customers. 
3. E-commerce enterprises
E-commerce enterprises through the search engine advertising enterprises are very many, because of the cheap Chinese goods, many foreign consumers are willing to google to find Chinese products, including "dress" "wedding dress" "wig" "3C" "furniture supplies" "small jewelry" is the most common, through the accounting CPA way, Help e-commerce websites increase sales.
4.Chemical industry
Chemical industry is relatively cold, partial specialization, in the search engine advertising competition is low, high conversion, the cost is relatively low, and potential customers are used to search through search engines, very suitable for advertising.
5. Emerging industries 
Many emerging industries are more suitable in search engine advertising, emerging products market demand, but also mainly peer competition low, through search engine promotion, can get a large number of customers at the lowest cost.
 Chinese exporters are facing problems with Google promotion:
1. The quality of the enterprise official website is not high, highlighting the quality of the product introduction content is not high, the website style is not suitable for foreign visitors to browse, the website does not have SEO function (natural ranking, advertising quality is too low), open too slowly, browser and integration is not good, resulting in the user experience is not high, attracting not to foreign buyers of interest and trust.
2.The company lacks professional promotion staff, the ratio of advertising resources, account operation, keyword skills, optimization of advertising account, analysis tools installation and analysis without a systematic understanding, resulting in rapid cost, can not find the problem of advertising, immediate adjustment.(by-foreign gas station: China Foreign Trade)
For more knowledge sharing, follow the WeChat public number:
Foreign trade gas stations
Google is used in almost 90% of the world's countries and regions, and only 20% actually use Ads, compared with only 6% who are skilled in using Ads.(A senior overseas optimist)。 There are few erreados recognized by Google...
Ads services are essential, and how can Google 'excellent) partners be identified among a wide range of service providers?
Ask the advertiser to recognize the following badges 


As shown in the figure, the badge is divided into two levels, blue and red, i.e. Google ExcellentPartner badge(Red label) and Google Partner Badge(Blue label).PS: As it literally means, the red label is more recognized by Google than the blue label.

Google's official domestic partner, scan the qr code below.Google account opening, website construction↓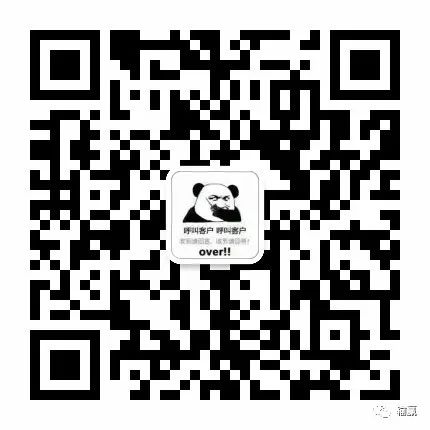 SourceSelf-networkIf copyright is involved, please inform, maintain the views in the textNeutral, for reference and communication only. (Invasion and deletion)
At present, more than 10,000 people have followed us















Foreign trade gas stations
Would you like to learn more about foreign trade? Foreign trade gas station every day for you to update foreign trade dry goods, foreign trade common sense, foreign trade skills, network marketing, corporate style and so on. Welcome to join you! Micro-signals:ChinaForeignTrade
Foreign trade gas stations
Internet/Foreign Trade Dry/Foreign Trade Tips
Foreign trade gas stations(ChinaForeignTrade)
Internet . . . Foreign Trade Dry Goods . . . Foreign trade tips
Press and hold QR code attention
---