In the third week of February, YiDun Business Wind Control Focus on Google's nearly 600 Android apps suspected of advertising fraud and affecting user experience

Yi Dun Business Wind Control Weekly weekly reports on security technologies and events of concern, including but not limited to content security, mobile security, business security and network security, to help enterprises to be vigilant and avoid these seemingly small and serious security risks that affect the healthy development of the business.
1, Google off nearly 600 Android apps suspected of advertising fraud and affect the user experience

In a recent massive crackdown on ad fraud and disruptive advertising, Google has dropped nearly 600 Android apps and banned its developers from the Google App Store and its advertising networks, foreign media reported. The biggest developers banned from Google's app store and ad network include Cheetah Mobile, which was revealed to be engaged in advertising fraud in November 2018. Google then dropped Cheetah Mobile's offending app, but allowed it to continue offering other apps in the App Store. As of the morning of February 20, local time, Cheetah Mobile's roughly 45 apps in the Google App Store were all taken off, and they no longer show ads on Google's ad network.
2, January 2020, the national network to receive illegal and undesirable information reports 11.593 million

In January 2020, the national network reporting departments at all levels received 11.593 million reports, a decrease of 5.2% month-on-month and an increase of 12.1% year-on-year. Among them, the Central Network Letter Office illegal and bad information reporting center received 107,000 reports, down 20.0% month-on-month, down 64.2% YoY; The country's major websites received 10.27 million reports, down 3.7% month-on-month and 13.6% year-on-year.

3, MGM Hotel Group: More than 10.6 million users' personal information was leaked to the Internet
This week, more than 10.6 million MGM Hotel Group users' detailed information was leaked to a hacker forum.
  In addition to the general visitor information, the leaked documents contain detailed personal information and contact information for celebrities, TECHNOLOGY CEO, journalists, government officials, and employees of some large technology companies.
4, the Ministry of Industry and Information Technology: deployment to do a good job during the epidemic prevention and control of the information and communications industry network security work
In order to effectively do a good job in epidemic prevention and control and economic and social operation of the network security support work, to ensure the security of the network infrastructure during the outbreak prevention and control, to prevent major network security incidents, the Ministry of Industry and Information Technology issued a letter requiring all relevant units to focus on ensuring the security of key users network systems in key areas, strengthen information security and network data protection, Further strengthen the implementation of responsibilities and work coordination and other three aspects of the work.
5, Google confirms off-board spy messaging app ToTok
Beijing time on February 18, the morning news, Google confirmed that the company has again removed from Google Play suspected of spying app ToTok. The New York Times reported in December that a popular messaging app called ToTok was actually a spy tool used by the UAE government to track users' conversations, locations and social relationships. The app was removed from the Google Play store in December, and Google investigated it and was reinstated in early January. Google has now confirmed that the app has been removed again, but declined to disclose the reason.
6、South Korea government warns public that false information scams linked to coronavirus are on the rise
All said that will not hot scam mersa is not good publicity, the South Korean government warned the public, the coronavirus outbreak of false information fraud, such as scam text messages, is rising sharply.
As of February 15, the Ministry of Science and Information and Communication Technology, South Korean police and South Korea's financial regulator said in a joint statement that 9,688 spam messages containing false information about the new coronavirus had been seized.
The textclaims claim to provide free masks, or companies that pretend to be delayed in delivery due to coronavirus, in order to defraud people of personal information.
7. Zuckerberg on online content regulation: balance should be struck between existing frameworks
When it comes to content regulation, Facebook has never been absent, and according to foreign media reports, Mark Zuckerberg has said that regulation of online content should be adjusted between existing telecommunications and media rules, and that Facebook has improved its policies in response to the interference of political elections from the internet. And it further expanded his previous calls for regulation of social media companies.
8、Cybersecurity Warning: Almost half of connected medical devices are vulnerable to hackers taking advantage of BlueKeep
According to a new report by researchers at CyberMDX, a medical cybersecurity firm, 22 percent of all Windows devices in a typical hospital are exposed to BlueKeep because they have not received a patch.
When it comes to networked medical devices running on Windows, that number rises to 45 percent -- meaning that almost half of all devices are vulnerable.
Click
"
Read the original
",
Free Experience
NetEase Shield security solution.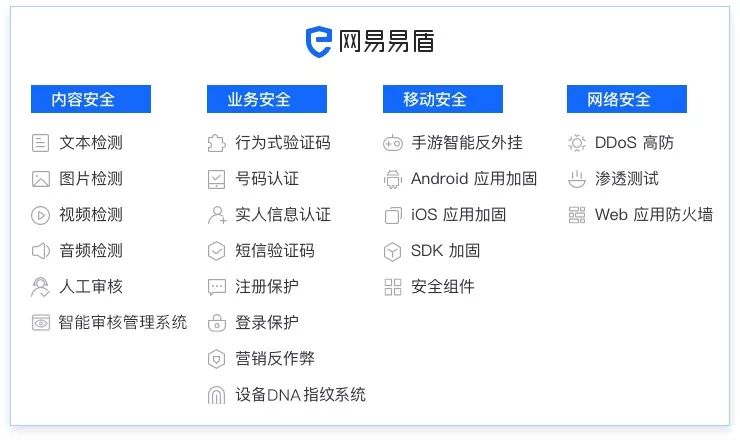 ---