Information: 11 major changes to Google's advertising in 2019, which ones you don't know yet?

This article will detail 11 major changes and innovations brought about by Google's advertising in 2019. Includes the retirement of the average rank metric, the introduction of new audiences, the roll-out of tools, and more.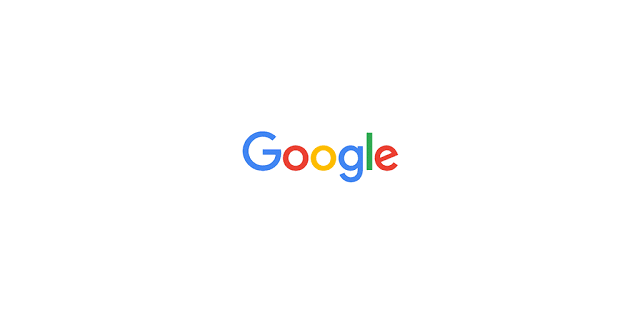 1, the average ranking of the retirement
In early 2019, Google announced that it would remove the "average rank" metric from Google Ads in September. As one of the first important search advertising indicators, the average ranking is the basic measure of the performance of the auction. Usually your bid and quality score determine your ad ranking. Instead, your ad rank determines where your ads are in paid search results, which is how your ads are ranked.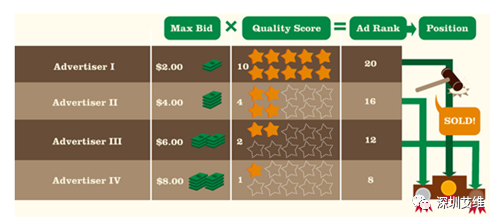 Ad ranking refers toSorting of paid search results, rather than the location of paid search results.That is, if you get the highest ad position in a given bid, that doesn't necessarily mean that your ad appears at the top of the search results page.It can appear below natural search results.So the average ranking doesn't tell the whole story.
To that end, Google decided to disable the indicator and replace it with"Absolute Top Impressions%"And"Top Impressions%", these two metrics show the percentage of impressions an ad has on absolute and top pages, respectively.You can get a clearer picture of how visible your ads are on your page than you would over average rankings.The reaction of Google PPC professionals has been different, but their consensus seems to be:As automated bidding solutions become more prominent, manual bidding strategies become less useful.


2, phrase matching and broad match modifier changes
At the end of July, Google announced that phrase matching and broad-based modifier keywords are now eligible to match words in search queries that have the same meaning as keywords, as are meanings and interpretations.Prior to this declaration, the only near-differences that triggerphrase matching and broad match modifier keywords were plural and spelling errors.

If you're prone to getting confused with match types and synonym variants, here's a quick classification:
The phrase match keyword can now match search queries that contain the same words as the keyword, such as "women's hair salon" that can match queries such as "women's hair salon" and "best women's hair salon";
Broad-match modifier keywords match search queries that contain the same words as keywords or their tight variations, and match words can be arranged in any order without having to appear continuously.Previously, the tight variations of broadly matched modifiers included only spelling errors, singular plural forms, stem variants, abbreviations, and rereads.In the future, tight variations will also contain words that have the same meaning as keywords.例如,"+women +hair +salon"可以匹配"hair salon for women"和"best hair salon for women in boston"等查询。
After the update, the same keywords can now display queries like "women's hair dresser" and "women's hair parlor".Because they are similar variants of the same meaning.The same applies to a wide range of matching modifiers.
On average, advertisers who use broad match modifiers and phrase match keywords are expected to get a 3% to 4% increase in clicks and conversions for those keywords.Of these new clicks, an average of 85% of clicks are expected to be new clicks, which means that your existing keywords are not overwritten.
The intent behind a query is more important than the semantics in the query.Besides, you can't predict every variation of every keyword.As long as you keep a close eye on your search term report, add negative keywords if necessary, and use your ad copy to express the needs of your potential customers, you can attract more customers.


3, the new search ad audience
Google announced in mid-October that it would launch two new ways to attract the ideal customer on Google Search:Seasonal activity segments for audiences with similar interests and audiences with specific interests.
Audiences who are interested in similar interests
For display campaigns, audiences are groups of users with specific interests, intents, and demographic information.Google can create these audiences in the background by looking at data such as search history and frequently visited web pages.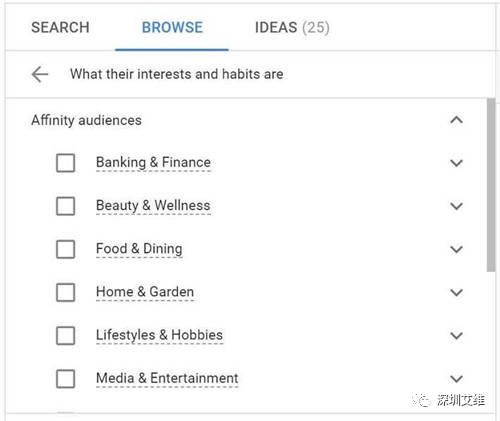 By building keywords on top of a similar audience, you'll be able to improve your search ad campaign and focus on potential customers who are really interested in your sales.For example, if you sell all-natural cosmetics, you can traditionally reach relevant consumers with keywords like "organic makeup".In the future, you'll be able to increase your ROI by overlaying similar audiences for beauty and health on these keywords.
Seasonal activity segments for people who are interested in buying
Few tools have helped search advertisers improve conversion rates in the past, as they did for audiences with similar interests.With such groups, you can limit your ads to people who actively search for similar products or services.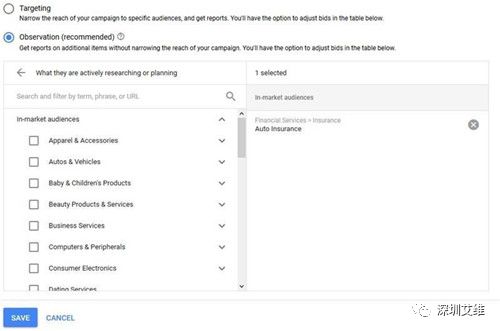 If consumers spend months searching for keywords like "used honda sedan" or visiting sites like Cars.com, Google will place them in the "Autos and Vehicles" category for an audience that has an interest in buying.As a result, car dealers and insurance companies can easily reach such consumers.
Now, just in time for the holidays, seasonal activity segments will connect you with consumers who actively research or compare products and services.Google is launching new seasonal event segments for specific interested audiences on search and YouTube, which is ideal for engaging users by pushing offers in a timely manner.


4, audience extension tools
Similar to Facebook's similar audiences, the Audience Extension tool can help you find potential users who are similar to your target's behavior, expanding your display ad campaign and increasing exposure, clicks, and conversions without impacting your budget.But you can also consider an alternative to investmore money in your existing audience.While this strategy is sometimes absolutely effective, it is not entirely sustainable.While not advocating blind trust in machine learning, Facebook has proven that this similar concept works and works well.So the Audience Extension tool is worth a try.





5, speed up the delivery option of the deactivation
Google has previously announced that its search and shopping campaigns will no longer offer accelerated delivery options from October 7 (which are still available for display and video campaigns), and that search and shopping advertisers will use the improved "standard" delivery method intelligently.
Standard delivery:Google will spread your ads throughout the day or at the time you set;
Speed ingenrate delivery:If you set your daily budget high enough, your ads run as often as possible throughout the day.But for budget-constrained campaigns, accelerated delivery may increase the cost per click as competition intensifies earlier in the day.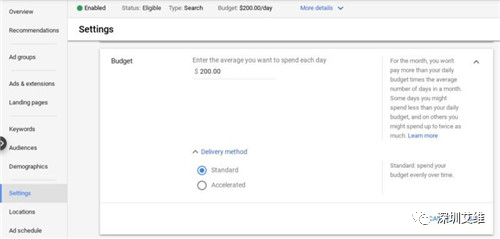 While accelerating delivery can cost your budget faster than standard delivery methods, it's not very effective for budget-free campaigns.Therefore, it is recommended that small budget advertisers choose a standard delivery method to consider the expected ad performance throughout the day and take advantage of as many low-cost opportunities as possible.
Then, if accelerated delivery is still valid in some ways, such as when your quality score for your given keyword falls behind, it can serve as a foot pedal, but it's still a way to attract potential customers.


6, the introduction of additional lead form
A common inconvenience, such as a small screen, slow connection speed, and short customer attention:Mobile conversion rates are lower than desktop.To help you get more conversion rates from mobile search ads, Google recently introduced a new additional lead form (which isn't yet available for desktop ads) that allows you to get your contact information without leaving the search results page.
By allowing users on your smartphone and tablet to fill out forms without having to browse mobile websites, attaching lead forms will increase your mobile conversion rate.If users sign in to their Google account when they see your ad, clicking on the extension will take them to a Google-hosted form that has their contact information pre-populated.




7, campaign-level conversion
This year, Google announced a number of smart bidding-related innovations at its Google Marketing Live conference, the Google Automation Solution Suite, which uses machine learning to optimize advertisers' bids to achieve specific conversion goals, including a campaign-level conversion that stands out.
It is well known that conversion tracking is an important part of the success of Google's advertising accounts.By setting up conversion tracking, Google can let Google know which users' actions are valuable to your business.As your account drives more and more ad campaigns, and Google starts collecting a lot of conversion data, its algorithms will be more and more optimized for your account goals.

Before you introduce a campaign-level conversions, you can't specify which specific conversion goals are valuable to a particular ad campaign, and if you build a brand new search ad, the goal is to increase free use, and if someone clicks on an ad in that ad campaign and converts in a way other than a free trial (e.g., subscribe to a newsletter), Its behavior will still be considered a conversion, but it will not actually benefit your ad campaign.And with campaign-level conversion settings, you can explicitly tell Google that the only conversion goal (i.e. free trial) that Google should track and optimize, and that the other goals specified in the account are not relevant to the event.




Google also unveiled a tool called Bumper Machine at the conference, a free new tool that generates six-second ads directly from Google ads, and can generate 6s bumper ads directly from longer videos.You can provide Google with a link to a 90-second ad, and then generate a 3-second to 46-second ad for users to use for ad delivery.If you're not familiar with bumper ads, but you're sure to have encountered a 6-second ad before you've seen a YouTube video play.According to data google provided at this year's conference, three consecutive ads are more impressive to consumers than a 30-second ad.
But this type of advertising is usually only suitable for brands or companies that are already well-known, and it takes a lot of time and resources to produce a six-second video ad alone, not every team has the ability to do so.Since all advertisers can use Bumper Machine for free, anyone with a relatively short video can create a series of six-second ads on YouTube.


9. Add user-generated images to product reviews
In addition to reading product reviews, more and more users are looking for information from other users' comment scans.That's why Google adds user-generated images to product reviews, and you can add images to your product review feed, giving users a more intuitive view of what you're selling by looking at photos of previous customers using the product.With this new architecture, you can upload your customers' photos directly to Google Merchant Center.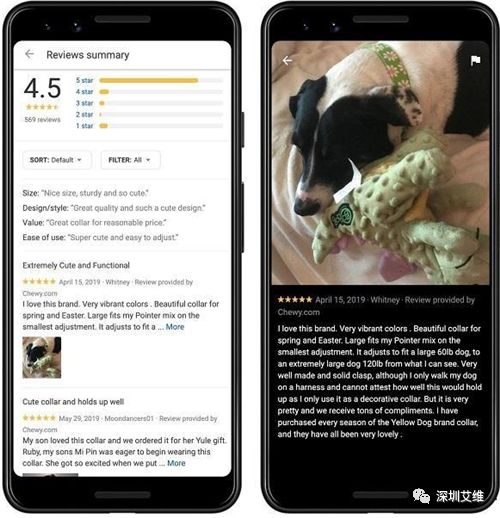 If you want to know if you're collecting pictures from customers, the advice here is to ask directly.You can use simple email automation to reach buyers who have purchased products here and encourage them to leave a comment with a picture.Of course, you can also offer some promotional codes or offers to get a better incentive.


10, can be added video content in adaptive display ads
There is no doubt that the impact of adaptive advertising is undeniable.Google automatically optimizes dynamic and compelling ad units based on web content and user screen size, and it works by uploading copy and creative resources.Google Ads then algorithms the right copy and picture combination based on the content on the page and the size of the user's screen.Previous ad material resources were mainly static images and GIFs, and starting in March this year, YouTube's advertisers could expand their ad reach by adding video content to their responsive display ads, with the following benefits:
·More exposure:Google prefers responsive display ads to banner ads;
·For more clicks:Responsive display ads, especially those with video content, are more attractive than standard banner ads;
·More accessibility:Unlike standard banner ads, which require time, resources, and expertise for continuous optimization, responsive display ads are semi-automated.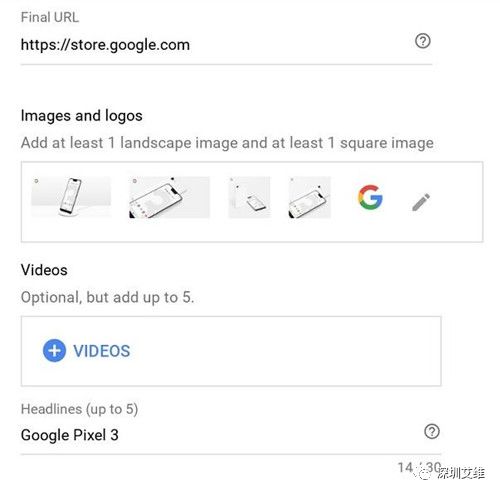 Google has also launched atlas ads at Google Marketing Live, which is still in beta.Atlas ads are sliding carousel image ads that appear at the top of the search results page to show them about products and services based on customer needs.You can show your brand with lifestyle images and display visual content on the results page to connect with consumers before they visit your site.
Atlas ads can display up to 8 unique images.Above the carousel is a clickable title and display URL, with a short title below each image.With an atlas ad, you can submit three unique titles for each ad, allowing you to test different combinations of value attributes and CTA.
Google's early tests showed that Atlas ads were 25 per cent more engaged than standard text ads, or paid clickors or swiping browsing.Although the text itself conveys value well, it can do more with less, mixing words and pictures.
These are some of the big changes in Google's advertising in 2019, but what will happen in 2020 and the future remains unknown, so you may need to keep an eye on the real-time updates and trends in Google's ads!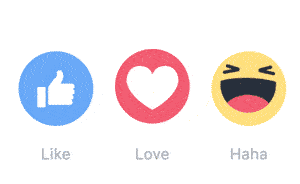 If you like this article remember to praise attention Oh!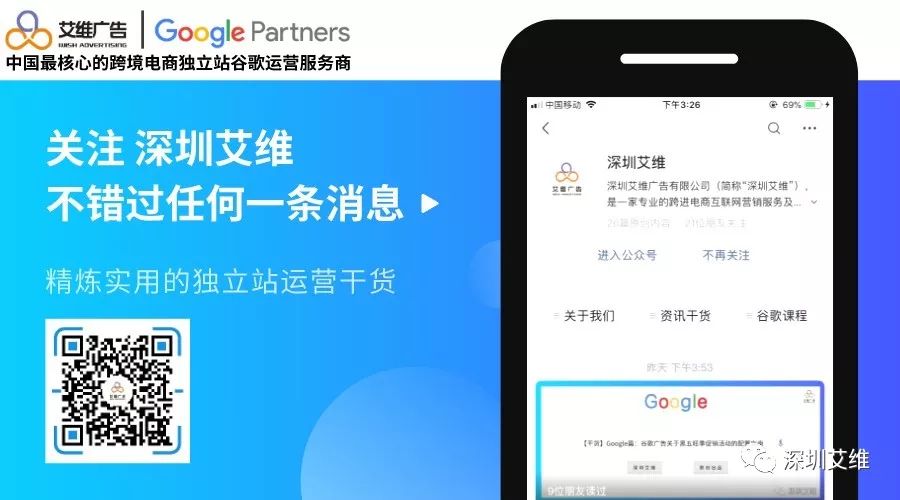 Professional Google operating service providers, identify Shenzhen Ivy!
---