Isn't Google's advertising budget enough? How do you spend $100?
Click on topHugo.com, don't miss cross-border e-commerce size
There are a number of platform transformation sellers and advertisers who are new to independent sites, often with things like:
How should I choose paid ads for different channels in the early stages of delivery? What should I do to test a product? What are the results of the ad spend during the test period? How long should a reasonable ad run cycle take? And what are the considerations in the launch? and so confused.
Hugo network in 2020 for customers to launch a new three different budget delivery programs (100 U.S. dollars, 1000 u.S. dollars , 3000 U.S. dollars), for small white customers according to their own current situation and more purposeful delivery, Hugo is also to help everyone take fewer detours, the limited budget to obtain higher efficiency.
What can this $100 spend bring?
1, test marketable customer image analysis: through advertising data to clarify which products we promote for which groups, regions are more popular.
2, through the data model: clear specific products in a target area of the promotion costs, such as display, click, single conversion and other costs.
3, optimize the "traffic to the entire user experience and process of the site": you can analyze the heat of the site's pages, and by analyzing "add to the shopping cart" and other behavior to optimize the site.
So how do you spend that $100?
Google and Facebook Channel 2 Pick 1!
Launch cycle: 2 days
Daily budget: $50
Estimated results: 100-350 hits, and 12,500-20,000 impressions
Next, separately, the different styles of play of the two channels:

Channel 1: Facebook Ad Serving
How to do this:
1. Create a campaign with "conversions" as your ad goal, such as when your audience is approximate, you don't need to create different ad groups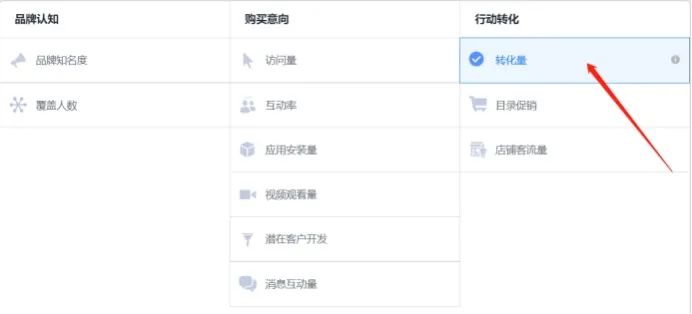 2. Set the target audience area, automatic placement, and automatic bidding according to the three business objectives mentioned at the beginning of the article

3. When serving 1-2 staple products, use single-plot or video footage;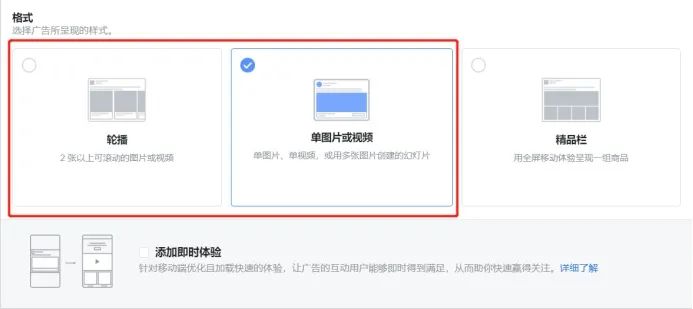 4. After the finish of the delivery, analyze whether the ad is as effective as expected
Note: Be sure to set up your Pixel before you run your Facebook ad and select the conversion event !!! (e.g. "Conversions" targets for conversion behaviors such as Purchase, Launch Checkout, Add Cart)

Channel 2: Google Ad Serving (Ad Type 2 Pick 1)
Type 1: Search ads
Preferred brand words (if any), category words
How to do this:
1. Select "Website Traffic" as your campaign goal and the Search type.
2. Set up your ad group by steps, choose your delivery network, target ingres and audience;
3. Set a budget to set the "bid cap per click" (if you set too low ads may not run out), so you can choose to bid on the system.
4. Add ad extensions to increase click-through rates and step by step to add footage, keywords
5. Tips: Brand word settings exactly match, category word default wide lying
Type 2: Shopping ads (preparation time 1-2 weeks)
How to do this:
1. Select "Sales" as your campaign goal and "Shopping" as your ad type
2. Bid is set to "Cost-per-click manual bid" and tick "Smart click pay for more conversions"
3. Preparation time usually takes 1-2 weeks before launch, including binding google ads and Google Merchant Center, as well as uploading Product Feeds in GMC.
Note: Be sure to set up GA conversion events before you run Your Ads and associate them with your ad account!!!
How can you do more data recaps when you spend $100 and successfully achieve the three business goals mentioned at the beginning of the article? Here is Hugo.com recommended to everyone's optimization logic, let us spend money so.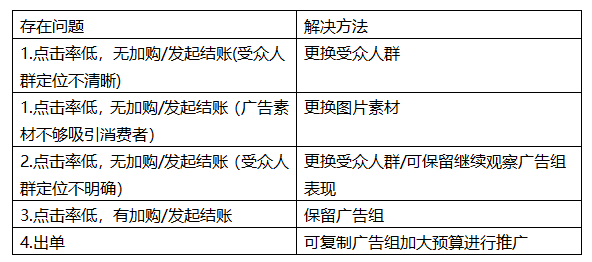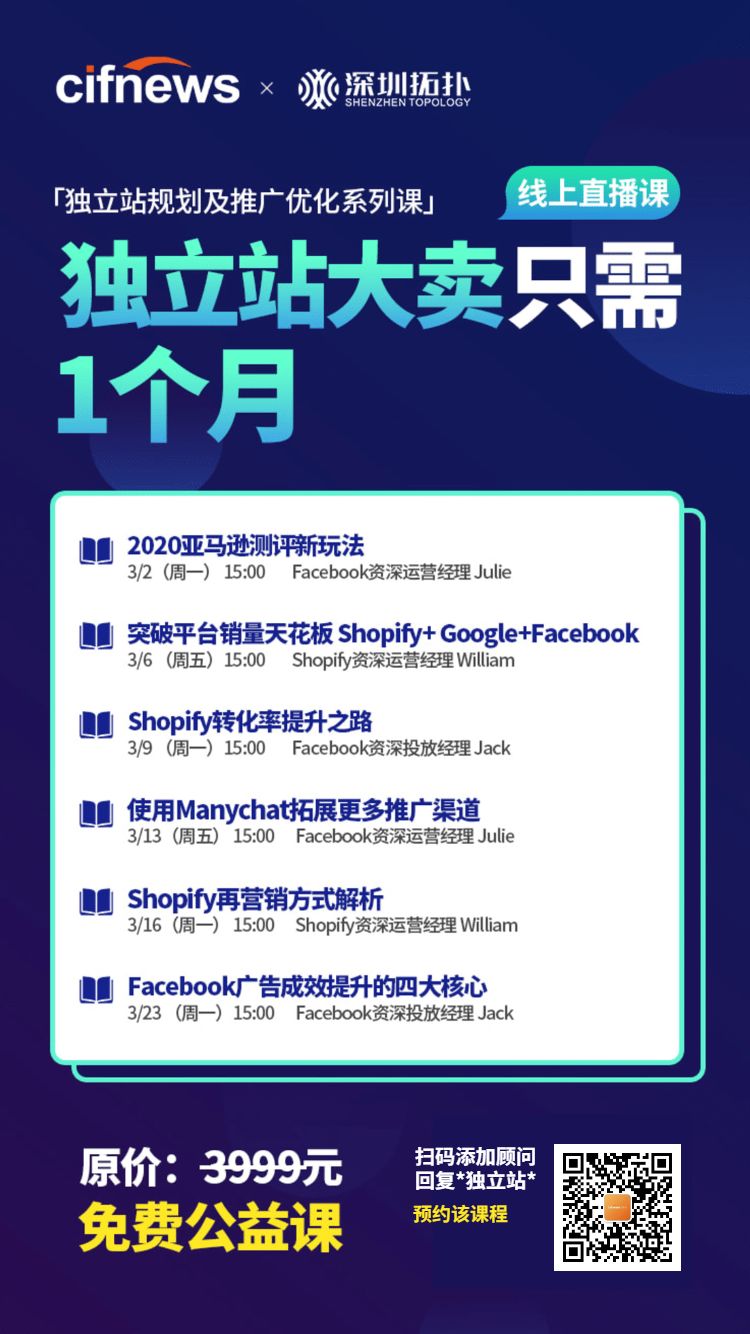 Hugo Network is committed to providing quality dry goods to sellers

Sweep code free to collect each platform dry bag
---