Most Full Google Ad Analysis . . . Under the outbreak, how can cross-border enterprises change the way they do so online? 5 live broadcasts in 5 days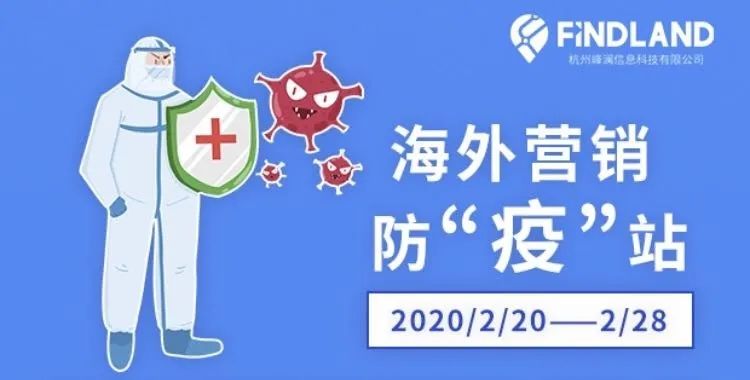 February 20th - February 28th, Fenglan specially planned 5 days 5 live "overseas marketing prevention and prevention" station.
In the first 3 live broadcasts, three professional lecturers spoke about independent station marketing, google advertising most full analysis, and our wonderful customer case sharing.WeChat Public Number Backstage Reply Keyword: "Replay" can get free video viewing link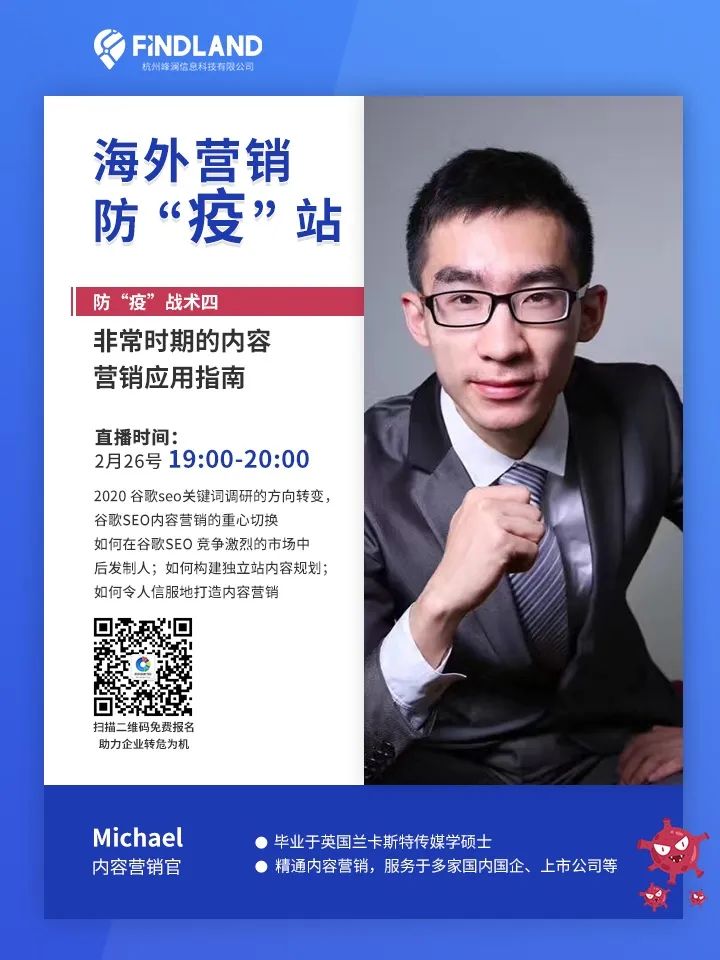 February 26, tomorrow nightAt 7 o'clock, Fenglan continues to invite you to the live broadcast.
Graduated from Lancaster Media, the United Kingdom, proficient in content marketing, serving a number of domestic top enterprises, Michael teacher, will bring us a theme of "extraordinary period of content marketing application guide" live broadcast, to help you play this overseas marketing prevention "epidemic" station.
Live Room Benefits:Five gift-free package, free account opening, free diagnosis, free tools, free study, free study.
Second Live - A Review of Exciting Content
Peak Lan Penny Ding-Ting-Ting finishing release

About Google
Google has eight software with more than 1 billion users and completely different features, and a very stable traffic system centered on Google Search.
Google ads Google Ads, Google's main advertising service and a major source of revenue for Google, allows you to create online ads to accurately engage users when they are interested in the products and services you offer. This shows that Google ads is a very important product of Google.
What is the essence of Google's advertising? It's about finding people interested in your product at the right cost and pushing the right advertising content, and in a word, spending money on the cutting edge.
Classic 6 Forms of Advertising
Classic
6 major forms of advertising:
Search ads, display ads,
Gmail ads, YouTube ads, shopping ads and UAC app ads.
First, search ads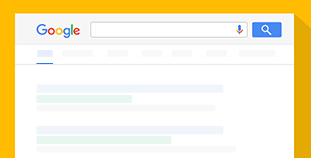 Google is known to us is his browser search engine, according to statistics, Google can reach 3 billion searches a day, search ads as Google's fist products, it is relying on Google search engine such a giant shoulder, the benefits are very large.
Search ads have a total of seven placements, in the natural search out of the first page, that is, our home page, it can display more careful product information, and compared to other places, his natural traffic will be 10% more.
There are three placements for Google search ads: Google Search Network, Google Search Network Partners, and Google Display Ads Network. Then we can choose these three ways to run our ads when we are running them.
How do I do a good job of search advertising?
1.First, we need to create at least three large-scale text ads - to expand the amount of information and adapt to the needs and preferences of a diverse audience;
2.Implanting popular keywords in ad content - you can improve the relevance of ads to keywords to enhance competitiveness

3.Add additional information that's right for your business - make up the amount of information covered by your ads and extend the layout
4.Try adaptive search ads - test copy combinations and the combination of articles and landing pages
Second, the application of advertising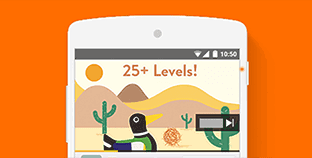 App advertising, although not long ago, but the penetration rate is very high. A smartphone can carry an average of 38 Apps. There are more than 2 million apps on Google Play and the App Store, which shows that there is a lot of room for app advertising.
With the application as the carrier, merchants can complete more three-dimensional customer interaction, can create more contact surfaces on-line and offline linkage, enhance conversion and customer loyalty.
Three, Gmial ads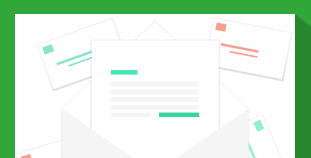 Mail ads are actually part of the display advertising network, it is a branch of display ads, it mainly appears on our PC Gmail page, or mobile app port some interface.
It's in the form of a delivery of mail to our user's mailbox, and when we click on the message, we jump into one of his websites. Also, our users can point to save or forward to some other friends, has a diffusion effect. Thus, Gmial advertising, more suitable as a remarketing program.
Four, YouTube ads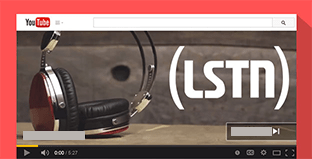 YouTube ads are Google's main form of advertising in 2020. If it is classified, it can be divided into three main categories: exposure, consideration, and action. The main forms of advertising are:
Video Header Ads
Video head ads are the most expensive ads to run on existing YouTube ads, and ads appear on YouTube's home page, requiring an appointment with Google or YouTube. Its wide reach, compared to the usual interstitial ads, this kind of advertising can be lower per thousand impression spending break, more impressions. If we want to do a wide range of advertising, consider the video headline ads.
Guided ads
Guided ad is the shortest advertising mode for all video ads, the video length must be within 6 seconds, but also a non-skippable video ads, guide ads can appear in the early or late stage of other video playback, its charging mode, It is also charged with CPM minus the cost per thousand presentations.
Discover ads
Video discovery ads can be run to search results and watch pages on desktop and mobile sites, or on the home page of mobile apps. Unlike traditional ads, which contain only one image thumbnail and up to three lines of text, click on an ad to direct a user to a YouTube watch page or channel page to watch a video, rather than a video playing in an ad unit.
Interstifated ads
Interstitial ads can be served on videos on YouTube or in a series of websites and apps on Google's Display Network, with a wide range of coverage, and viewers can choose to skip video ads after 5 seconds, if they choose to skip video ads, when viewers watch your ads, reach 30 seconds or interact with your video. it is recorded as a one-time viewing.
Call to Action Ads
It helps you attract more potential customers and increase conversions by adding eye-catching, call-to-action, text overlays, and trailers to your video ads. With this video campaign subtype, you can encourage users to gain insight into your products or services, share contact information, and take other actions that are valuable to your business.
Shopping ads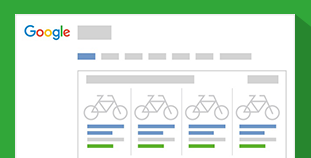 Compared with other advertising methods, its conversion rate is relatively high.But when we're going to do Google Shopping Ads, we're going to have to use Google Merchant Center.
This is a product platform for Google Shopping Ads, where we can upload some product information to assist our shopping ads, complete some display and conversion.
Of course, this information Google has certain format and requirements, we must be in accordance with his format and requirements to upload our product information.
The main conditions for Google's shopping ads are:
1.Local networks must be able to use Google shopping;
2.Prohibit counterfeiting of dangerous goods, goods that promote dishonesty, and objectionable content;
3.Restricted content, adult supplies, alcoholic beverages, copyrighted content, gambling, health care, political content, trademarks;
4.Unsupported content such as transportation, finance, currency, gift cards, real estate, etc.
5.Landing pages must have clear return and exchange policies, modes of transport and other relevant policies;
6.Must be settled in local currency;
7.Landing page with Google Hopping shopping, must support the local language;
8.It is best to have a GTIN code;
9.The product page of the third-party e-commerce platform cannot be used as the home page.
B2B, B2C brand launch recommendations
B2C Customer Advice
1.E-commerce is highly qualified and has mature infrastructure and stocking customers. It is suggested to seize the opportunity to win more market share, put on the focus on pulling new mining market. Search ads, display ads, shopping ads, video ads
2.Still in the development of small and medium-sized e-commerce customers, it is recommended to focus on controlling the effectiveness of delivery, according to production and logisticsRecoveryThe situation gradually increases the budget, you can use search ads, display ads, shopping ads, video ads.
B2B Customer Advice
For foreign trade customers, according to the length of the follow-up cycle, to ensure the basic proportion of delivery, the key countries and timely update of official website information, focus on the maintenance of customers. Search ads, display ads, video ads.
InYouTube ads, we will be based on the user's needs and brand, to suggest that he has a different ad.
Overseas marketing prevention "epidemic" station live broadcast
There are only two games left.
Game 4: Wednesday, February 26, 19:00 pm
Game 5: Friday, February 28, 15:30 pm
Scan QR code, schedule live
▼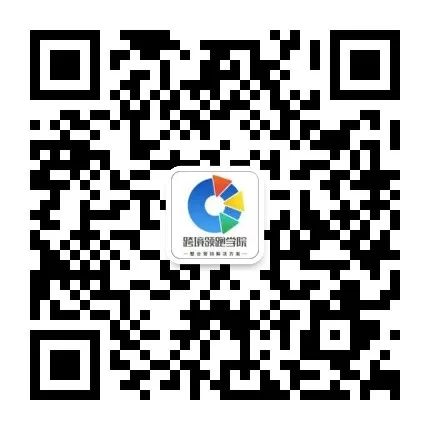 ---
Hangzhou Fenglan: cross-border e-commerce integration marketing leader!
- B2B/B2C stand-alone station construction
Google's Google
Facebook Advertising, Brand Planning and Operations Services
▼▼▼
For more exciting activities,
Looking forward to your arrival.

Play around data, marketing global, peak and you don't see away!
Operator: Hangzhou Fenglan Information Technology Co., Ltd.

Address: 10th floor of Yuexiu Victoria Center, Jianggan District, Hangzhou
Contact:0571—8512 0339
Feel good please point in watching
---