To sell ads more efficiently, Google turns on your microphone and takes privacy off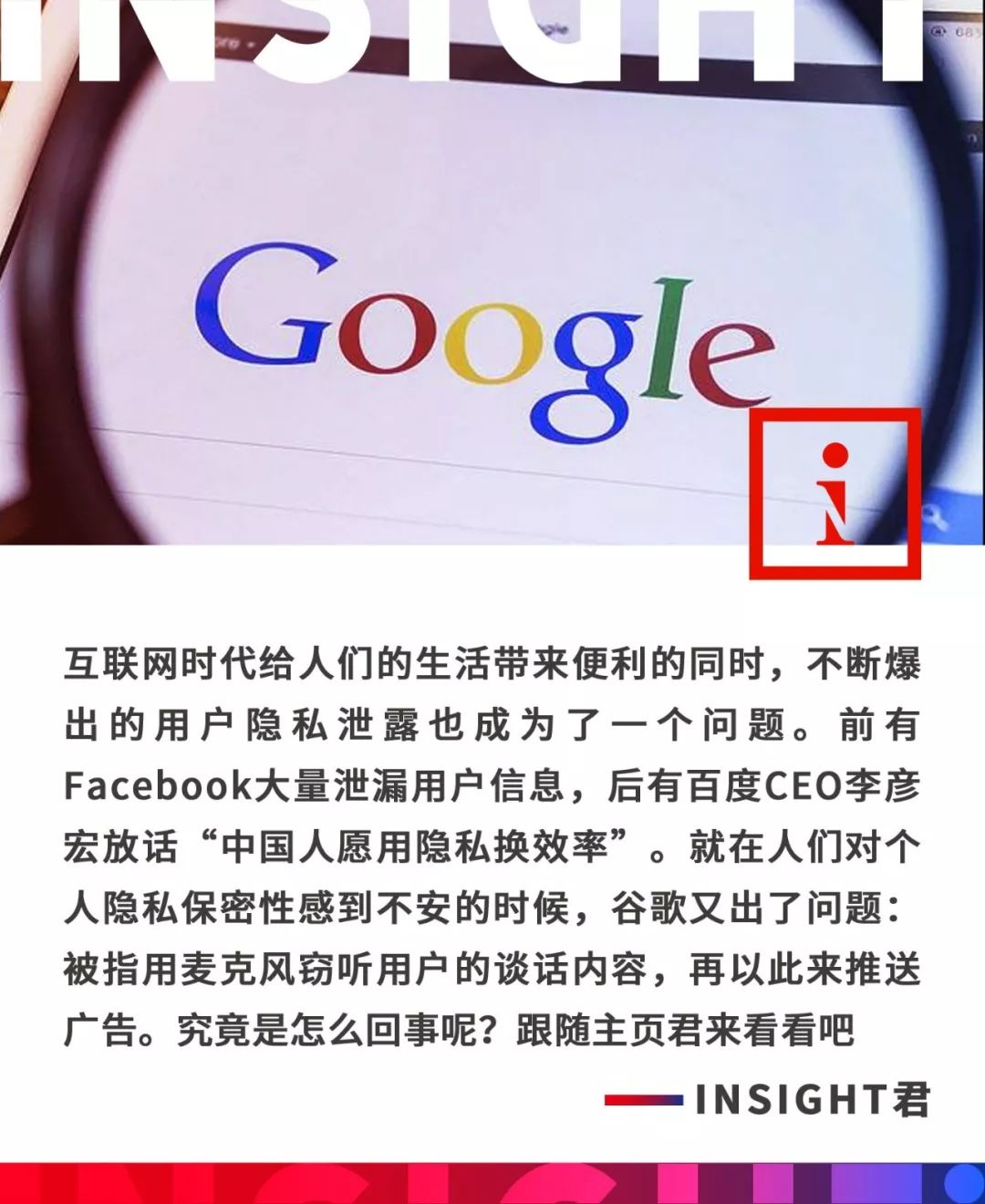 Maps help you locate and search for travel routes; take out a takeaway to the door with just moving your fingers; and the information app follows the click stoush preferences and pushes the message sought to give you the most attention... The age of big data,"Re-user convenience with user information" has become a common occurrence。

However, there are risks behind a convenient life. For example, some companies benefit from "user privacy"Lost their bottom line。
In late March, Facebook was exposed to collect ingress information about user preferences and then used them to target ads, with the ultimate goal of influencing the 2016 U.S. election.
Baidu is more brazen, CEO Robin Li on the "personal information use" at the China High-Level Development Forum has said:
"I think Chinese can be more open and less sensitive to privacy issues. If they're willing to trade privacy for convenience, and in many cases they are willing, then we can do something with data. "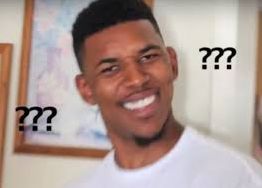 Who gives you the courage to represent the Chinese user???
Just as the public was outraged by the breach, Google hit the gun of public opinion again, allegedly tapping users' conversations through a microphone to push ads.

Google has double invisible ears?
Zuckerberg was called to Congress to talk about Facebook's leak of user data, and when asked, "Does Facebook eavesdrop through a microphone to more accurately serve ads to users?"
In fact, there are a lot of people who have questions about Google, and a foreign brother named "Mitchollow" has done aLive Testto verify that Google "has a microphone to eavesdrop on a user's conversation and push ads."
Google Test Video

The test is in theWith the microphone on.case of carried out.
First of all, the little brother put the topic to discuss"dog toys (dog toys)"Write it on paper and show it to the audience.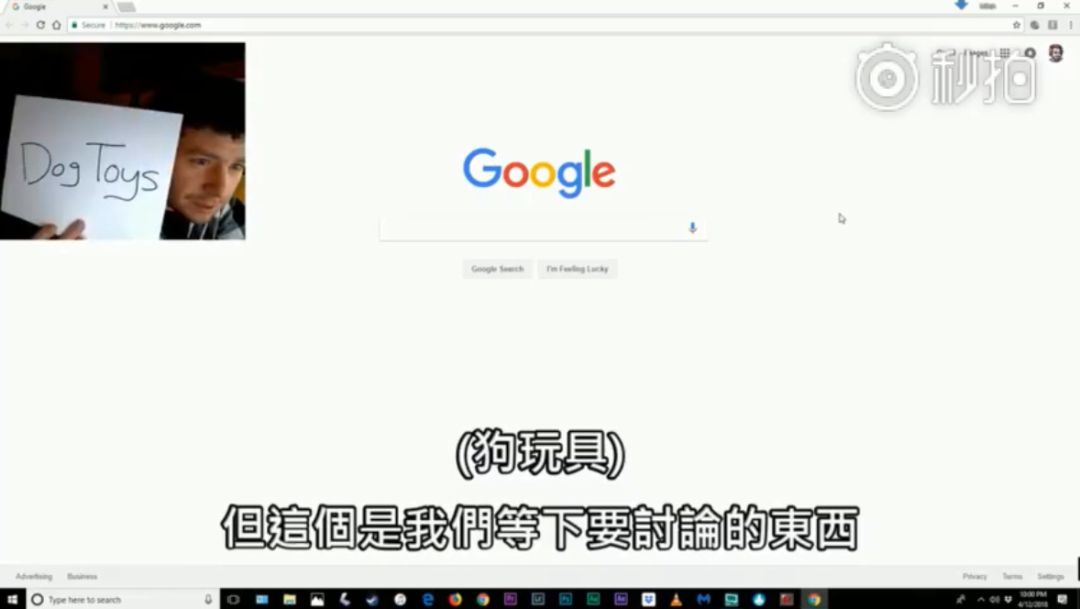 In conversation,Don't mentionFeel free to browse some web pages with "dog toys" to see how your ads are being pushed.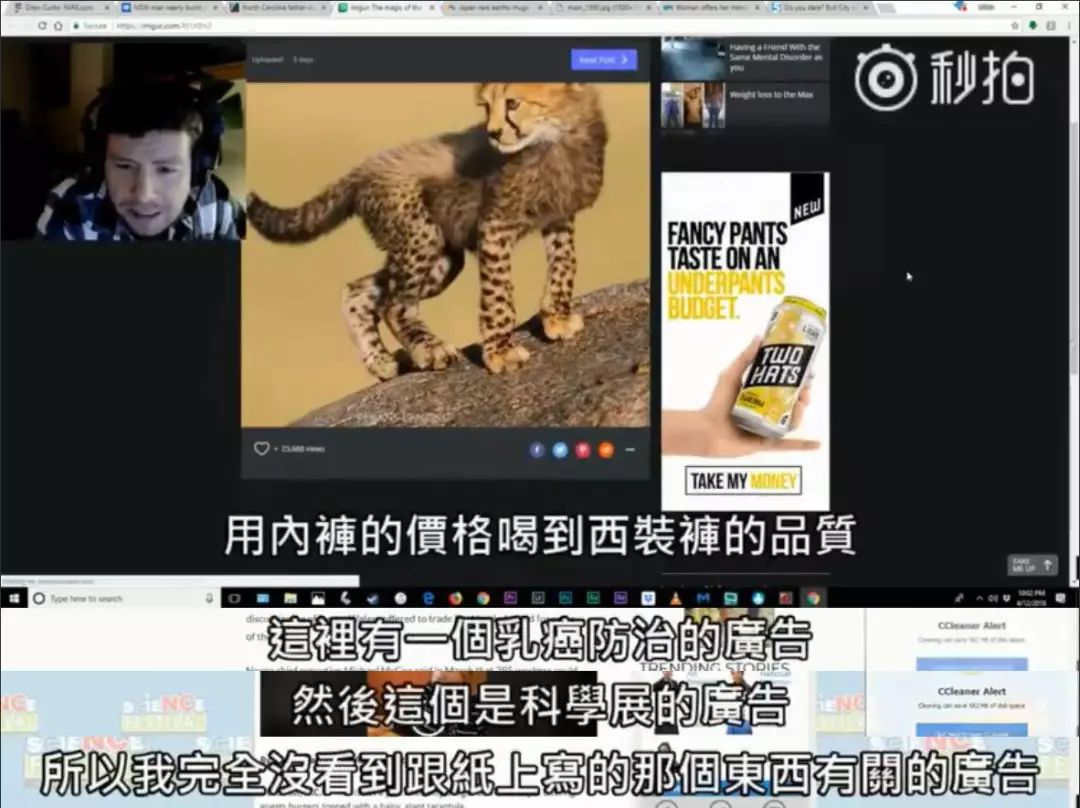 Website advertising, beverage advertising, breast cancer prevention and treatment ads, science exhibition ads... It's all random ads,It's not about "dog toys"。
Then he shut down Google Chrome,I talked for a few minutes about dog toys.And then open the browser.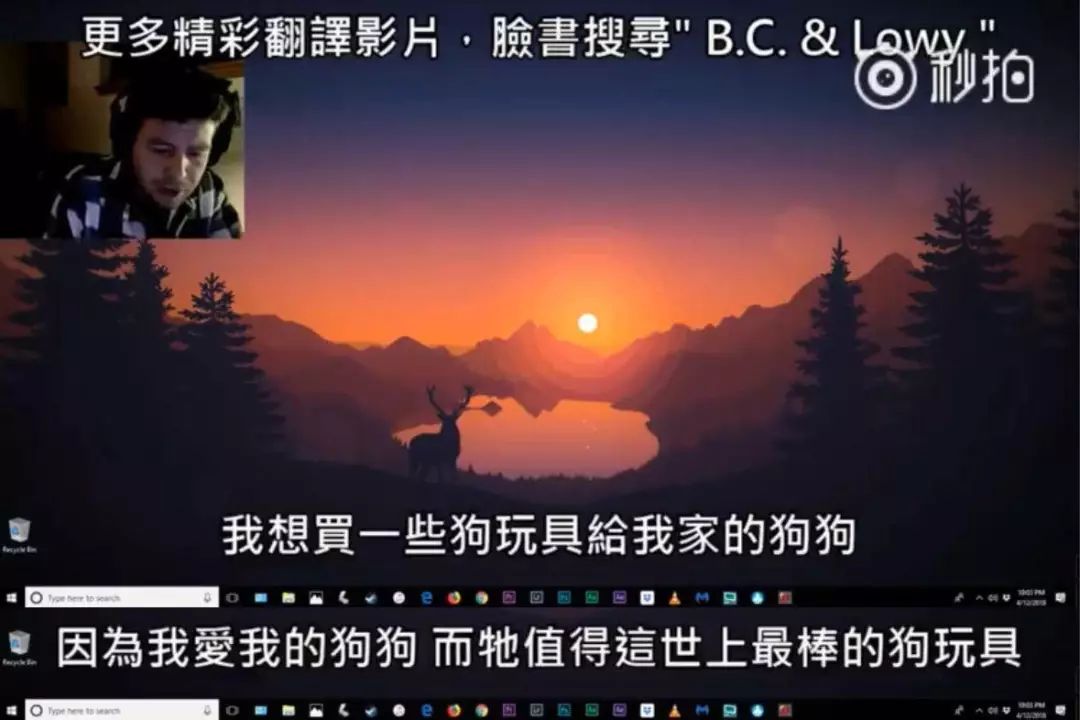 Identical website address, the same news content, the difference is that the push ads have all changed, all in the recommendation of dog toys.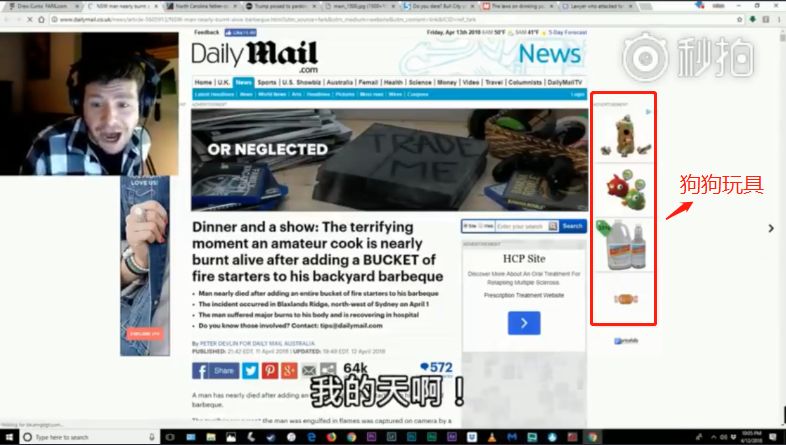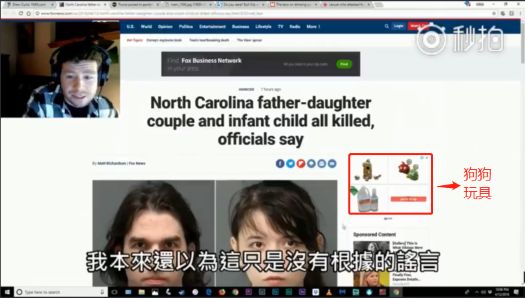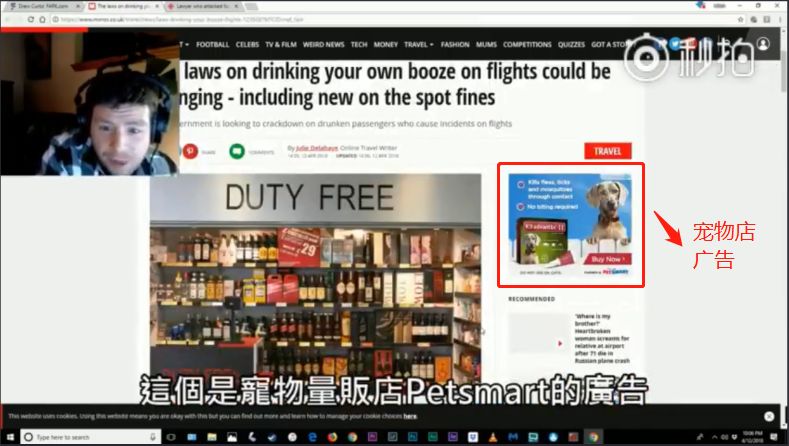 Little brother this crash, and spit the groove: "Everybody burn their microphone!" "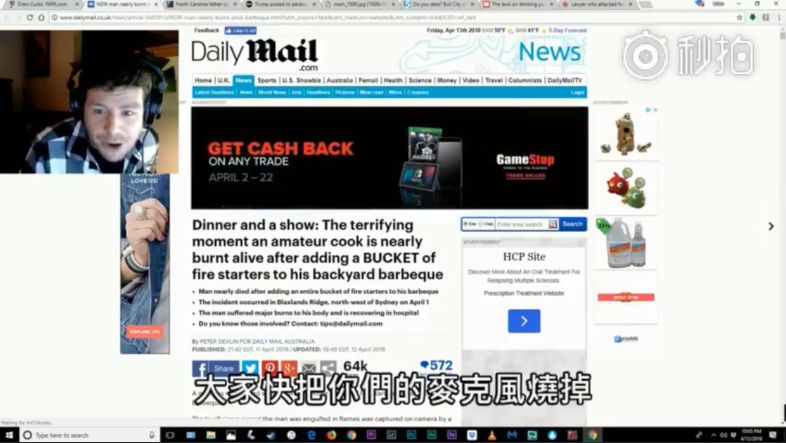 After watching the test done by brother, some netizens also carried out the test:



"After I said mcDonald's Big Mac burger dozens of times, I was pushed with an ad for blood pressure and weight loss..."
Unsurprisingly, a foreign netizen named Taylor has experienced a similar oddity.
She talked to her friends on her cell phone and discussed some of the items she was interested in. Unexpectedly, after hanging up the phone, the product appeared in her page-browsing recommendation advertising column.
Taylor thought to himself, it could be a coincidence...
A few days later, Taylor and her boyfriend bought a camper van. She called Honey to discuss the female urination equipment she could use for camping: "I want to buy a portable funnel so I can urinate in the car on a long trip."
Soon after, she saw this portable urination funnelIt's in the advertising section of the web.Even the selling point is like Taylor's idea!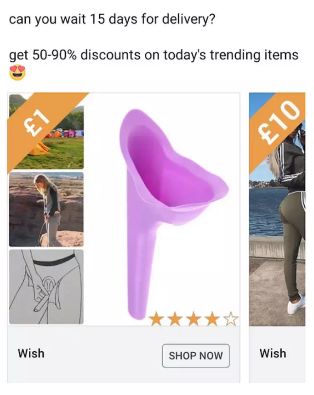 It's a weird thing to say...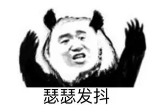 Later, while at work, Taylor received a video, which was sent via email from the police force and linked to their Youtube channel.
It is believed that a man tried to stab a police man while he was arrested.
When he returned home that day, Taylor showed the video to her boyfriend and said the officer was lucky to be wearing a bulletproof vest or he could have been seriously injured.
Yes, then Tyler saw the ad for the bulletproof vest...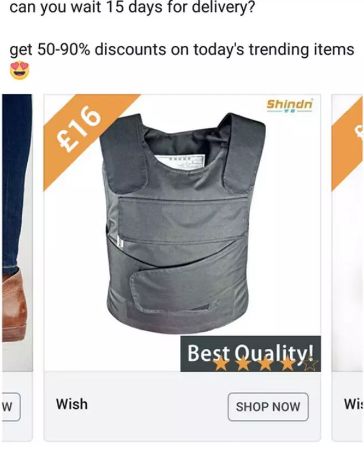 A growing number of foreign netizens have experienced the same experience as Taylor, which makes them suspect that they are being monitored: people are just discussing an item in their room, and when they use Google, they happen to be able to see ads for it on their pages.

Regarding the User Privacy Collection Policy,
What exactly is Google's rules?
Let's take a look at Google's privacy and terms.
When you sign up for a Google account, it prompts Google to process the following data: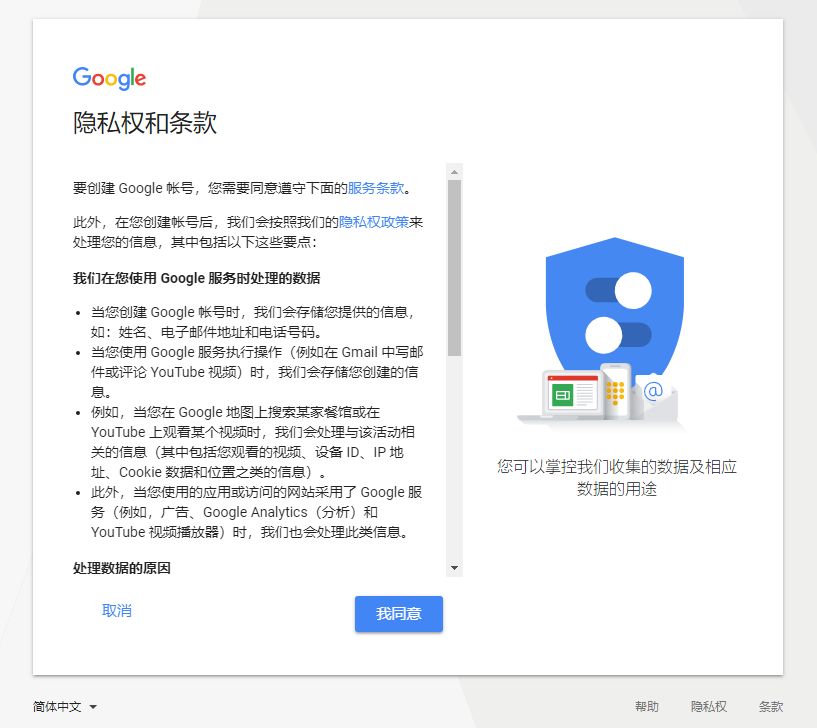 The data involved in using Google's services is not specific enough. Next, read Google'sPrivacy Policy(https://policies.google.com/privacy?hl?zh-CN-infocollect) detailed rules, the home page learned that Google collected information about users, including the following:
Information provided by users to Google:

Like name, email, phone number, photo...

Information Google obtains when users use the Services:

For example, when to watch what video slots on YouTube, what keywords to search for, what news you've read... And the device information used in the use of the service will also be recorded, such as the model of the computer, operating system version, IP address, location information ...

Where andNo includedDescription of "Collecting Voice Information".
So does Google really not have "voice"-related requirements or settings?
There are still.
In the Privacy Settings Check, there is one:



You can set whether to start voice and audio activity recording. Click on Learn More to see:



From this description, you can see that if you select edified "Voice and Audio Activity Recording"Open, then Google is entitled to process the user's voice data, butThe user's own instructions: say "Ok Google" or "Tap the microphone icon"。
But in the test, the foreign brother's behaviorInstructions that do not trigger audio functionality,That is, there is no such permission for Google, but ironically, after describing the content associated with a large dog toy, the ads pushed on the page do become "dog toys" mentioned in the conversation, which Google understands as "content that users are following."
In this way, without the user's consent, GoogleIt did eavesdrop on the user's voice data.and is used for ad push.
Home jun can't help but think of Google's once motto "don't be evil", and in 2015, "do right thing" replaced the previous motto as Google's new creed.
Google, read your motto, is your face hurt?
Some netizens know that Google's eavesdropping behavior is very angry:


"Google and Facebook should be done long ago!" "


The friend was so angry that he blew his mouth.
Some netizens said they had become numb:



"Yes, I'm not surprised at all. They have done so blatantly. "
Some even have doubts about the veracity of their lives:


Home Jun can't help but think of "The World of Chumen" ...

Don't want to disclose privacy for no reason,
How do I set it up in Google?
So what you're probably most concerned about here isHow to set up an account and try to protect your privacy,After all, deleting an account may not be realistic for some small partners, and that home page jun will come to support everyone.
Don't want to disclose their privacy, the most fundamental thing is not to allow Google to collect their own information. So how does Google collect user information?
PassGoogle Analytics service。
Google Analytics is a service developed by Google to count and analyze user data.


If users don't want Google to use their data, you can install aBrowser plug-in to "disable Google Analytics"。 Once Google Analytics is disabled, Google can be prevented from collecting and analyzing our data (e.g. browsing websites, watching videos, etc.).

In the age of the Internet,
How can we protect our privacy?
Google has taught us another lesson: in today's online environment, it is easy to reveal your privacy without paying attention to it. So, in this age of big data, we shouldHow to protect your privacy?
Be careful about chatting and sunbathing
Avoid or label real identity information as much as possible on public social platforms. Friends circle, micro-blogging photos must be careful.
Less registration, more password changes
Do not register real name and other information on informal or unreliable websites or apps, and periodically modify the password of the commonly used software.
When filling in the content of personal information on the website, verify the identity and qualifications of the other party's website first. Provide only the necessary information and do not have to fill in too much detail.
Copies of IDENTITY cards, express orders and other documents with detailed personal information should be properly kept. Apply black or tear it when disposed of.
Be careful when using public computers and the internet
Try not to handle sensitive personal information in unfamiliar devices and network environments, and read the other party's instructions on privacy permissions in detail when using the website or APP.
In the age of big data, convenient online life is like reading. seemingly considerate, actually in a little bitEat your "privacy protection" of the guard line。 Home Jun suggested that everyone usually in life or more attention, to protect their privacy, not to let ulterior motives of the company has a hateful.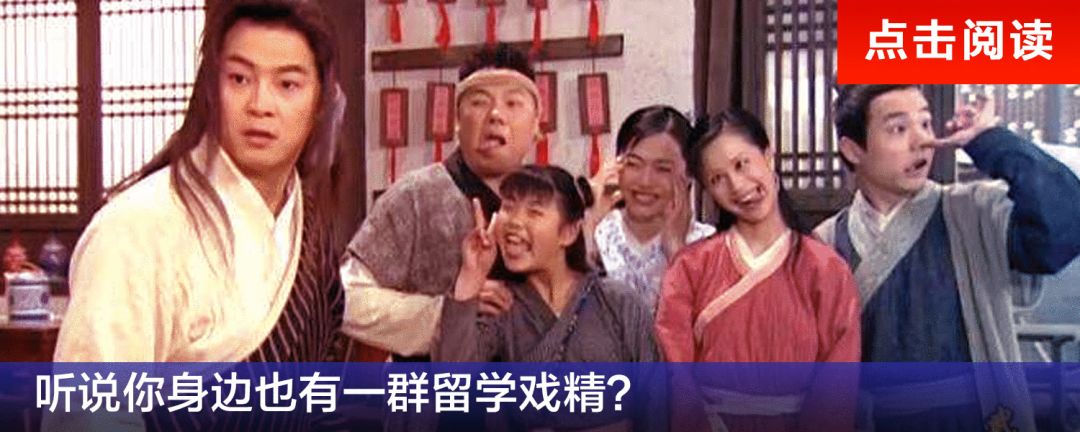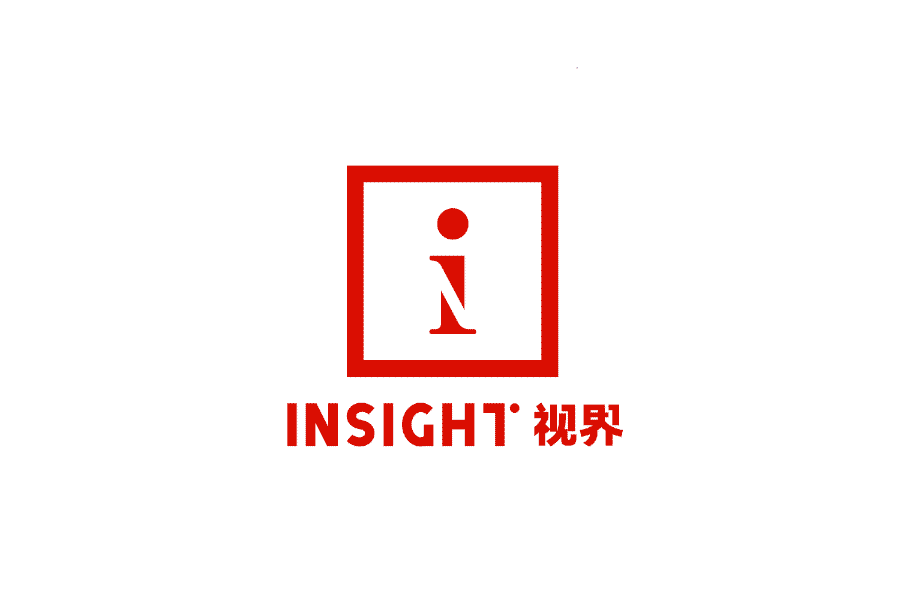 ---