U.S. Google Antitrust Investigation: Google Accused of Obstructing Investigation Of Advertising Monopoly In Focus
Several U.S. government departments are well known to be conducting antitrust investigations into the big four tech giants (Apple, Google, Facebook and Amazon), with a consortium of state prosecutors, or state justice departments, launching an antitrust investigation into Google.
Texas Attorney General Ken Paxton, the head of the state-level prosecutor's office, said in an interview with foreign media Wednesday that Google is trying to prevent the consortium from using some outside advisers as a ploy to delay antitrust investigations, according to foreign media reports.
Paxton said he would therefore take a more aggressive stance.
"They're pushing us into the fight," Paxton told foreign media, according to foreign media.
"We don't necessarily want a fight.
But if they don't cooperate, we won't back down.
"
Google has said it opposes three outside advisers participating in antitrust investigations by state prosecutors because they work for rivals, including Microsoft and News Corp.
A Google spokesman said:
"We have been working constructively with the Attorney General of Texas and have provided a great deal of information about his inquiries, but we want assurances that our confidential business information will not be shared with competitors or complainants."
"
Last September, Texas announced an investigation into Google on the steps of the U.S. Supreme Court, which was backed by 49 attorneys general from almost every state and territories in the United States.
In fact, in the U.S. government's antitrust investigation of the big four technology companies, state prosecutors formed a consortium to investigate, in addition to Google, the consortium also launched an investigation into social networking company Facebook.
Paxton told foreign media that his investigative team was focused on Google's online advertising business, while other state governments were investigating a series of additional anti-competitive complaints.
Foreign media reported last fall that some state attorneys general had expanded their investigationinto into Google's Android operating system and web search.
"We don't want to drag it out.
We want to carry it on," Paxton said.
"We don't want the technology involved in antitrust investigations to slip away from us, so that when we reach any solution, it's not important anymore."
"
On Tuesday, Paxton and several other state officials, including Doug Peterson of Nebraska and Sean Reyes of Utah, met with senior officials at the U.S. Department of Justice.
The U.S. Department of Justice is also understood to be conducting an independent antitrust investigation into Google, involving online advertising and web search services.
"I think they're very clear about their focus," Paxton said of the Justice Department.
"This is not a small antitrust investigation, and they have invested a lot of resources to investigate it.
"
Paxton said part of the purpose of the meeting was to contact the Justice Department's new leadership team.
The head of the U.S. Department of Justice's antitrust division, Mathein Dram, this week recused himself from the Google investigation, largely because of personal conflicts of interest.
Mr. Durham had previously lobbied Google for double Click, an advertising technology company, which led to his involvement in the investigation, which was criticized by lawmakers and activists as a conflict of interest.
The Justice Department said Durham's decision was made out of "full caution.
Paxton would not discuss whether the states would eventually join forces with the Justice Department.
But he acknowledged that Google's vast resources put the u.S. state justice department at a disadvantage.
"This seems to be a strategy for Google:
Let's slow down," he said.
"We're going to drag it down for years, years... No matter how long it takes, we can invest resources.
"
Paxton said The level of Google's cooperation will help set a timetable for ending the U.S. antitrust investigation.
He said he would keep his options after that.
"It all depends on what we find or don't find," he told foreign media.
"I'm not going to give up any proposals, never fighting a lawsuit to do more - or more."
"
In addition to the state-level attorney-general's consortium, the four major technology companies are investigating the U.S. Department of Justice, the Federal Trade Commission, and the U.S. House of Representatives.
Just recently, U.S. media reported that the U.S. Department of Justice has launched an antitrust investigation into Apple, focusing on the apple software store to exclude third-party software developers, the Justice Department has begun to investigate some of the affected developers, 30 percent commission "Apple tax" is also under investigation, it is not possible to confirm.
Online advertising becomes the new focus
According to foreign media reports, Google's online advertising tools have taken center stage in the Justice Department's antitrust investigation of the search giant.
As part of the investigation, the Justice Department spoke with publishers, advertising technology companies and advertising agencies about Google's online advertising tools, the sources said.
The Justice Department conducted a thorough investigation into Google's third-party advertising business and its deals with publishers and advertisers, as did google's competitors and management, the sources said.
Google's online advertising business stems from its 2008 acquisition of DoubleClick.
At the center of the latest investigation is the combination of Google's ad server and ad exchange, and its policy of requiring advertisers to use Google's tools to buy YouTube ads.
Michael Nevins, chief marketing officer for an online advertiser, told foreign media:
"They're looking at the right topic, and that's a good thing.
"
Google said the decision to merge advertising products was in the interest of its consumers.
Its advertising technology business includes software that buys and sells advertising via the Internet.
Competitors counter that the combination of tools, along with Google's ownership of search and YouTube, has stifled competition.
The Justice Department is also reportedly investigating Google's web search business and asking about rivals such as Yelp, DuckDuckGo and Oracle.
As the investigation progresses, some Google executives are quietly talking about whether the tech giant should abandon its third-party advertising technology business, the sources said.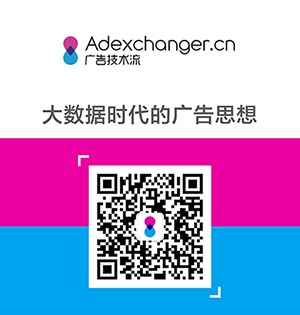 ---