Watch: Google on its way to destruction? Advertising business faces collapse, "AI first" is being defeated on all sides
 New Wisdom Element Compilation  
Source: media
作者:Daniel Colin James
Compiled by: Liu Xiaoqin Ferguson
Xinzhiyuan Launches 2017 Latest Round of Big Hiring: COO, editor-in-chief, master, operations director, visual director and other 8 positions fully open。
Xinzhiyuan provides up to one million annual salary incentives for COO and executive editor-in-chief, and provides the most complete training system for key employees,Wages and bonuses above the industry average.Join Xinzhiyuan and work with a team of aia industry leaders to change the world.

Resume Delivery: jobs@aiera.com.cn    HR WeChat:13552313024

New Wisdom Yuan Guide The author of this article isList edging out a few reasons why Google is on the verge of collapse: ad revenue cuts, AI-first strategy failures, the threat of competition from Facebook and Amazon, and so on.Google, which has always been seen as a leader in technology, does face a number of problems. One of the most vilified is the business model. In his article, the author uses Amazon as a "positive example" to prove that Google is going downhill, on the road to collapse and even destruction. Is it overblown? Do the authors list a few analyses that would constitute Google's "soft spot"? Where will Google go in the future? We also invite readers to express your views.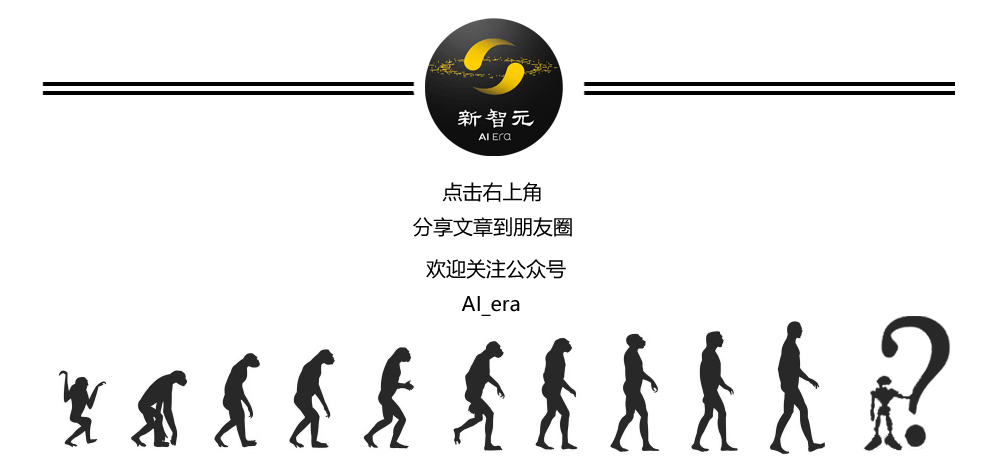 Daniel Colin James, a digital media researcher at the University of York in Canada and a longtime observer of the technology industry, recently published his own comment son, "This is How Google will Collapse," on the blog site Medium. List edging out a few reasons why Google is on the verge of collapse: ad revenue cuts, AI-first strategy failures, the threat of competition from Facebook and Amazon, and so on.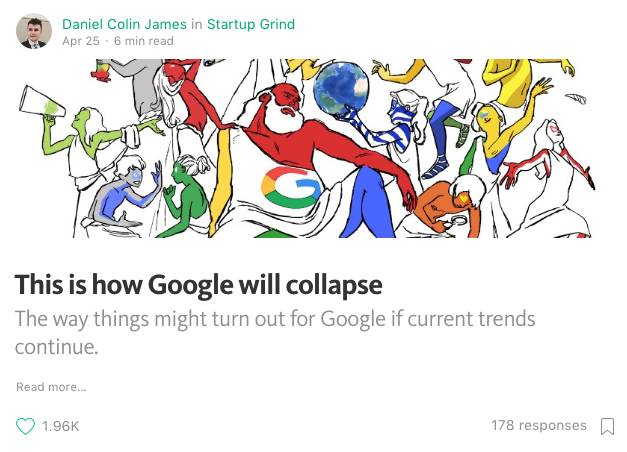 It is undeniable that Google, which has always been seen as a leader in technology development, does face a number of problems. One of the most vilified is the business model, that is, how to make a profit. In his article, the author contrasts Amazon directly with "positive examples" to prove that Google is going downhill, on the road to collapse and even destruction. Is there anything overblown?
On AI, Google has always been a typical company we're tracking, both in terms of business model sand and technology. Do the following analysis, listed by the author, constitute a "soft spot" for Google? Where will Google go in the future? We also invite readers to express your views.
The following article is compiled from Medium, author Daniel Colin James, and offers ideas for discussion only and do not represent the position of The New Wisdom.
Google's cornerstones fall

(文/Daniel Colin James):Almost all of Google's revenue comes from advertising. It was a thriving business - until it began to decline. Let's take a look at one of the most spectacular crashes in the technology industry.
The search business is Google's only indisputable victory and its main source of revenue. So when Amazon quickly overtook Google as the preferred destination for product search, Google's roots began to falter. And, as many have pointed out, the online advertising business experienced a major shift from search to discovery around 2015.
While Google has protected its monopoly in the dying search advertising market, Facebook, Google's biggest rival in its online advertising business, has begun to overtake Google and used its own products to display ads to dominate the online advertising market.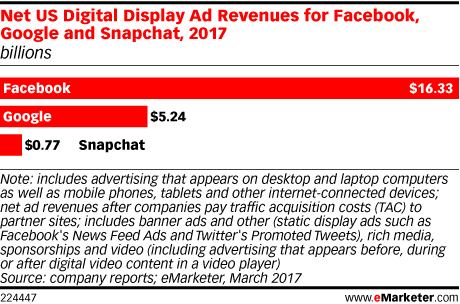 Facebook, Google, and Snapchat compare the use of display ads to generate revenue. Source: eMarketer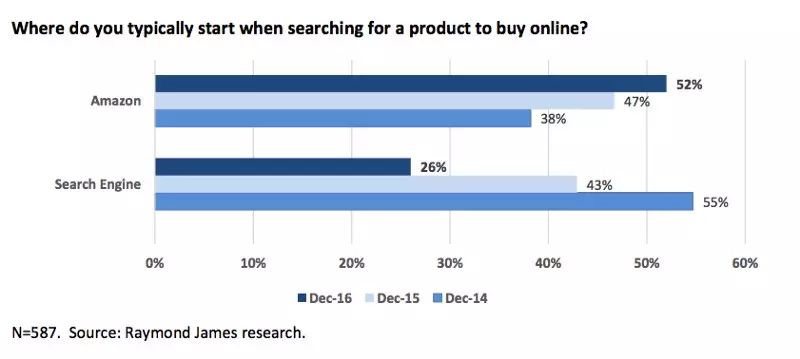 The user's preference when searching for an item. Source: Raymond James Research
At the end of 2015, Apple, Google's main competitor in the mobile space, added a feature to its phones and tablets that allowed users to block ads.
Apple's move in 2015, which accounts for an estimated 75 percent of Google's mobile search advertising revenue, also weighed the huge controversy over ad blocking and dealt a major blow to the future of the online advertising market.

More and more users are choosing to block pop-up ads on their phones, and there is no sign of slowing down.
A year on, as the Internet moves to mobile phones, so has ad blocking. From 2015 to 2016, the increase in the blocking of ads on mobile devices increased by 102%. By the end of 2016, an estimated 16% of smartphone users worldwide chose to block pop-up ads when using their browser on mobile devices. In the U.S., as many as 25 percent of people block ads from popping up on desktops and laptops, and 47 percent of Google's total revenue.
The people most likely to block ads are also the most valuable: millennials and high-income earners.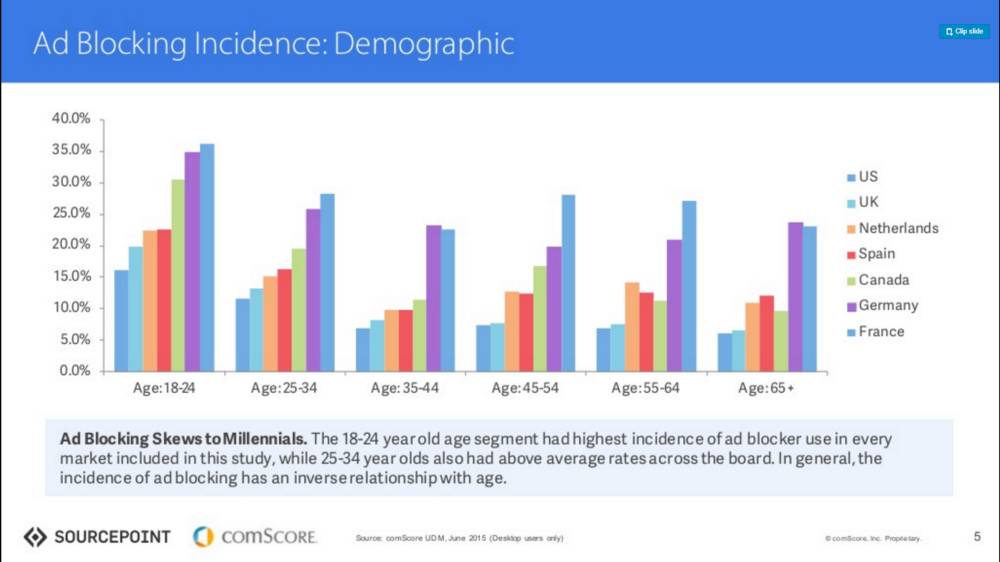 Young users are heavy users of ad blocking software
As we all know, Internet users hate advertising.
In early 2017, Google announced plans to offer ad blockers in its popular Google Chrome browser. Google's ad blocker only blocks ads that the Better Better Ads deem unacceptable, effectively allowing the company to use its mainstream browser to strengthen its already dominant advertising business.
Even with such a desperate and legally dubious move, Google will soon know that the number of people blocking ads will continue to rise even as the quality of the ads gets better. Google's move gives more users a sense of what an ad-free Internet experience would look like.
The company found that people just don't like annoying ads.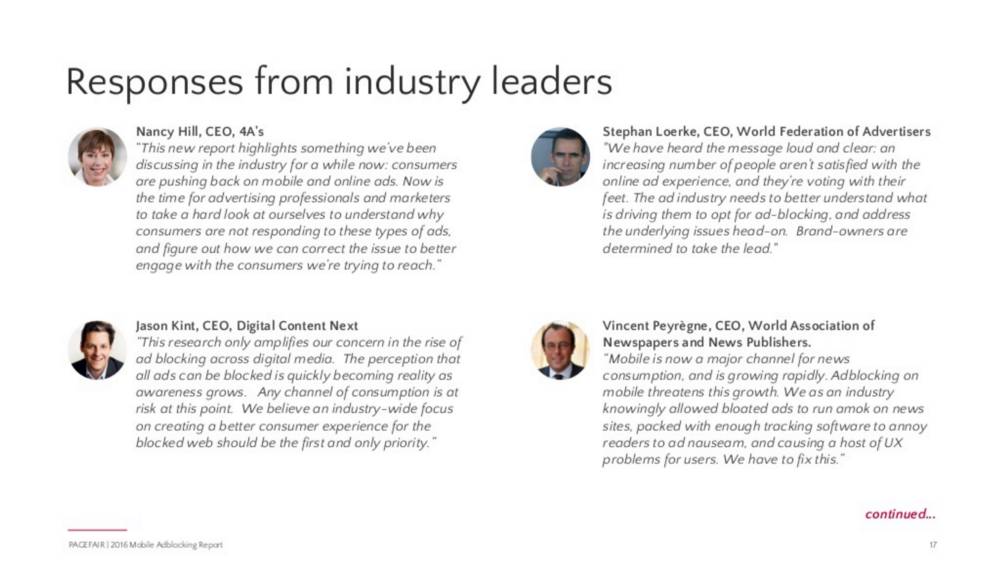 The advertising industry is trying to figure out why people hate advertising so much.

A key platform for Google's advertising is YouTube, which Google acquired in 2006 and quickly became one of google's largest entities. But even though one in six people (1 billion) of the world visits the video-sharing platform every month, YouTube has never made a profit. To combat ad blockers, YouTube launched its ad-free subscription model at the end of 2015, but the number of subscribers was small (only 1.5 million).
The problems facing YouTube have multiplied as advertisers have been controversial over YouTube's advertising ads earlier this year, and major revenue stream customers are leaving.
Those who don't block ads are also training themselves to ignore them completely. The researchers call the phenomenon "banner blind". The average youd-through youtube banner ad is only 0.06 percent, and about 50 percent of these clicks are accidental.
According to the survey, 54 percent of users reported a lack of trust for not clicking on banner ads, and 33 percent said they were completely intolerable. These figures provide a grim picture of the sustainability of online advertising, especially as Google's position in the industry becomes very serious.
The Opportunity to Turn to AI: Why Google Missed

If losing most of its users and upsetting the rest isn't bad enough, it's worse that Google has lost its lead in one of the biggest shifts in technology history. They've recognized the importance of artificial intelligence, but it's the fish. Because the search business has become a pillar of Google's precariousness, the company's strategy relies heavily on artificial intelligence.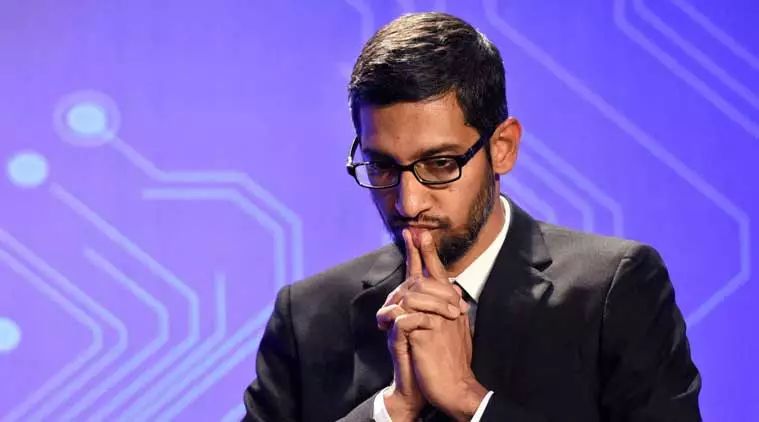 "We're going to move from the era of mobile first to the era of AI first. "
"The next big shift will be the disappearance of the concept of "devices" itself," said Sundar Pichai, Google's then chief executive, in 2016, "and over time, the computer itself, whatever its form, will become an all-weather smart assistant." We will move from an era of mobile priority to an era of AI priority. "
Google's ability to recognize the coming trend but still fail to take a big lead has many observers recalled the company's disastrous failure as social media and instant messaging boomed.
Meanwhile, in 2014, Amazon released a product called the Echo, a small speaker that can be placed at home, answer people's questions, and perform tasks such as shopping online for you. Echo was an overwhelming success. Two years later, Google also released google Home, the product for the Echo, but it's too late to catch up with the Echo. And so far, Google Home still doesn't have any clear revenue strategy.
Alexa, the virtual assistant behind the Echo, has also been quickly integrated into several services and products, and its profit model is clear, feasible, and, most importantly, feasible in the long run. Echo makes it easy to order products through Amazon, and Amazon makes money every time someone uses the Echo to buy something.
Google has expanded its reach by placing virtual assistants on Android, but that doesn't provide a clear answer: How can this technology translate into enough revenue to sustain Google's expanding innovation?
Google's ads rely on screens, and voice interactions completely disrupt them. Google has simply tried to use Google Home to play audio ads, but consumers are far from acceptable. Investors began expressing their concerns in 2017, but Sundar Pichai told them not to worry, assuming that Google would use their long-standing strategy of analyzing users' voice searches so that users could accept more matching ads on screen-enabled devices.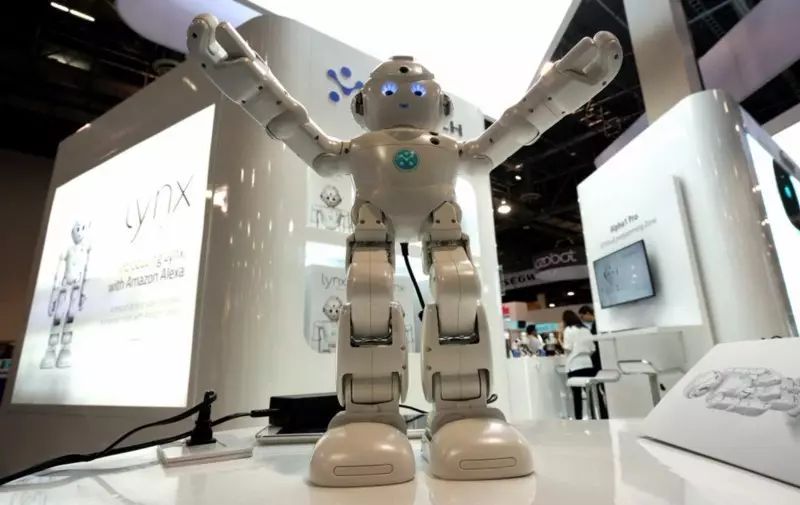 Alexa celebrates victory over Google
In early 2017, there were a lot of media reports proclaiming that "Alexa has conquered CES, and the next step is to conquer the world." Amazon then provided the technology to third-party manufacturers, further widening the distance from Google. Previously, Amazon had successfully beated Google's previous dominover of 54 per cent of the cloud computing market in 2016 (compared with just 3 per cent), and Google was just getting started. By early 2017, Amazon had gradually become a siege across the retail industry.
Advertising can't last long
At its peak, Google had a large and loyal user base and a large number of products, while advertising revenue was the glue that brought all products together. As advertising revenue dwindled, Google's core began to be weighed down by the sheer volume of its empire.
Google has been a driving force in the industry since it entered the technology industry in 1998 as a disruptor. But in a world where people despise advertising, Google's business model isn't innovative enough, and they miss several opportunities to become leaders, ultimately making their myriad ambitions unsustainable. Innovation requires money, but Google's main source of revenue is already drying up.
In just a few years, Google has gone from an interesting, common verb to a keyword that marks the giant's rapid decline.
The raging Amazon: AI's Golden Age must be a war

"It's a renaissance, it's a golden age. Bezos said at the Internet Association's annual meeting last week.
"We're now using machine learning and artificial intelligence to solve problems that have been in the realm of sci-fi for decades. Natural language understanding, machine vision problems, and so on, it's really a great renaissance! "
Bezos sees AI as an "empowerment layer" that "promotes all industries". He said "cool" developments such as Alexa and Express Drone Prime Air had used "a very large number" of AI.
"I have to say that much of the value we get from machine learning is not on the surface. It improves search results, improves accuracy in recommendations to consumers, and improves inventory management. Bezos said. He also said Amazon is enabling its enterprise customers to benefit from AI technology through Amazon's cloud AWS.
Previously unknown Amazon's catch-up momentum is strong, as its CEO It was a golden age, Mr Bezos said, and no one would easily give up the fight for power, believing that Amazon and Google would have more direct competition in the future.
For the two companies on the smart speaker competition analysis, see Xinzhiyuan today's two reports , "Report" Amazon monopoly smart speaker share, Google Home does not make money, Apple executives have nothing to say.
Poll: Is Google heading for its peak or crashing?

Original address: https://media.com/startup-grind/how-google-collapsed-b6ffa82198ee
---
New Zhiyuan Recruitment

Xin Zhiyuan recently announced that six top institutions totalling tens of millions of yuan of PreA round financing, Blue Chi Ventures lead investment, Sequoia Capital China Fund, Gao Zhicheng, Blue Lake Capital, Blue Elephant Capital and Investment. This round of financing will be used to expand the size of the Xinzhiyuan team and increase the new product service line, with the goal of creating To B's ai ausion-wide industry chain service platform.
Position: Account Manager
Annual salary: 12 - 250,000(Salary and Bonus)
Location: Beijing- Haidian District

Department: Customer Department
Reporting to: Account Director
Length of service: 3 years
English and Mandarin
Education requirements: full-time recruitment undergraduate
Job Description:
Accurately grasp customer needs and company brand positioning, planning and writing cooperation programs;

Active thinking, creative, strong ability to control the text, skilled use of PPT, with good visual appreciation and performance ability, PS ability is the best;

Warm and cheerful, good interpersonal communication, good communication and collaboration skills, team spirit;


Excellent activity preparation and implementation ability, strong pressure resistance and strain ability, adapt to high-intensity work;

4A, PR company work experience priority;

Those with a strong interest in high technology, especially in the field of artificial intelligence, add points.
Job responsibilities:
Participate in, manage and follow up on the progress of projects assigned by superiors to ensure the implementation of the plan. Develop, participate in or assist the implementation of relevant policies and systems at the upper level. Regularly provide accurate market information and customer information to the company, analyze customer needs, maintain relationship with designated key customers, and actively seek opportunities to develop new business. Build and manage customer databases and track and analyze relevant information.
Application email: jobs@aiera.com.cn 

HR WeChat: 13552313024
Xin Zhiyuan welcomes aspiring people to come to interview, more recruitment positions please clickNew Zhiyuan RecruitmentView.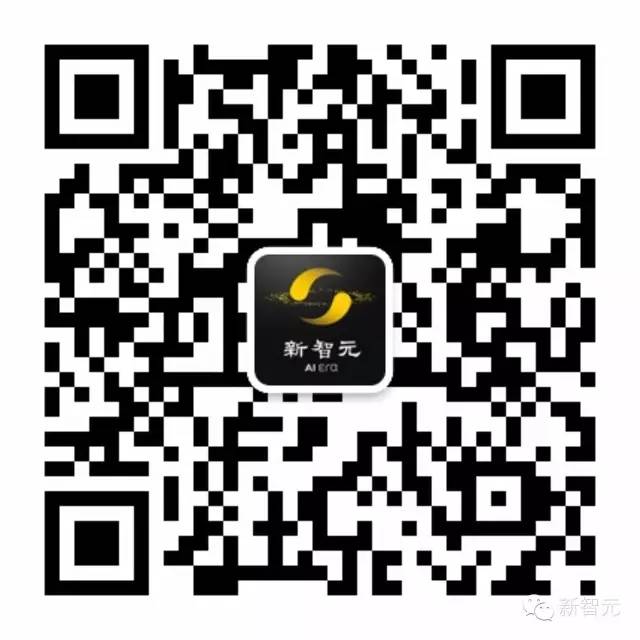 ---