What are Google ADs Ad/Google Promotion Tips (Google Promotion almost Essential Promotional Tips by 2020)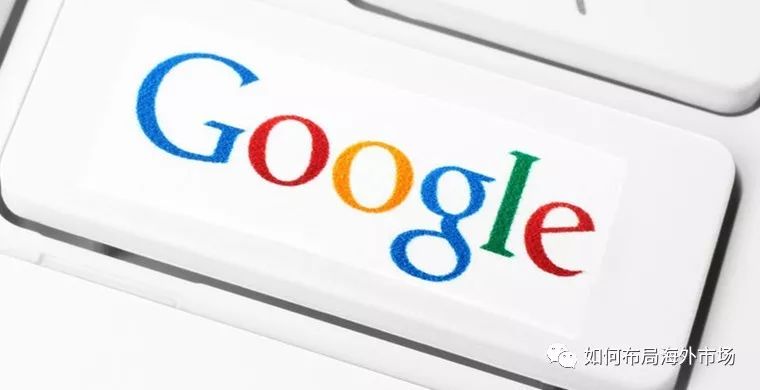 To understand how Well Google Ads Are, learn about Google's search engine. Google search engine as a source in the total source of traffic situation, and do trend analysis. Let's take a look at what's important and innovative to Google's advertising in 2019.
In early 2019, Google announced that it would remove the "average rank" metric from Google Ads in September. As one of the first important search advertising indicators, the average ranking is the basic measure of the performance of the auction. Usually your bid and quality score determine your ad ranking. Instead, your ad rank determines where your ads are in paid search results, which is how your ads are ranked.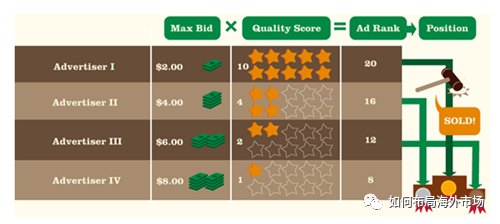 Ad ranking refers toSorting of paid search results, rather than the location of paid search results. That is, if you get the highest ad position in a given bid, that doesn't necessarily mean that your ad appears at the top of the search results page. It can appear below natural search results. So the average ranking doesn't tell the whole story.
To that end, Google decided to disable the indicator and replace it with"Absolute Top Impressions%"And"Top Impressions%", these two metrics show the percentage of impressions an ad has on absolute and top pages, respectively. You can get a clearer picture of how visible your ads are on your page than you would over average rankings. Google's PPC professionals have reacted differently, but the consensus seems to be that as automated bidding solutions become more prominent, manual bidding strategies become less useful.
At the end of July, Google announced that phrase matching and broad-based modifier keywords are now eligible to match words in search queries that have the same meaning as keywords, as are meanings and interpretations. Prior to this declaration, the only near-differences that triggerphrase matching and broad match modifier keywords were plural and spelling errors.

If you're prone to getting confused with match types and synonym variants, here's a quick classification:
The phrase match keyword can now match search queries that contain the same words as the keyword, such as "women's hair salon" and "London women's hair salon" and "best women's hair salon";
Broad-match modifier keywords match search queries that contain the same words as keywords or their tight variations, and match words can be arranged in any order without having to appear continuously. Previously, the tight variations of broadly matched modifiers included only spelling errors, singular plural forms, stem variants, abbreviations, and rereads. In the future, tight variations will also contain words that have the same meaning as keywords. For example, the words "s-women s-hair-salon" can match "hair salon for women" and "best hair salon for women in London"Wait for queries.
Google has previously announced that its search and shopping campaigns will no longer offer accelerated delivery options from October 7 (which are still available for display and video campaigns), and that search and shopping advertisers will use the improved "standard" delivery method intelligently.
Standard delivery:Google will spread your ads throughout the day or at the time you set;
Speed ingenrate delivery:If you set your daily budget high enough, your ads run as often as possible throughout the day. But for budget-constrained campaigns, accelerated delivery may increase the cost per click as competition intensifies earlier in the day.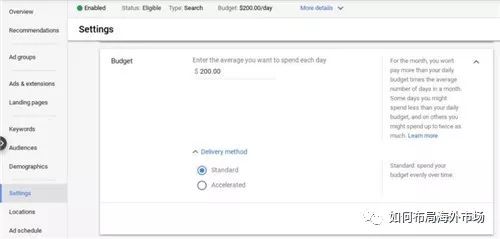 While accelerating delivery can cost your budget faster than standard delivery methods, it's not very effective for budget-free campaigns. Therefore, it is recommended that small budget advertisers choose a standard delivery method to consider the expected ad performance throughout the day and take advantage of as many low-cost opportunities as possible.
Then, if accelerated delivery is still valid in some ways, such as when your quality score for your given keyword falls behind, it can serve as a foot pedal, but it's still a way to attract potential customers.
Add video content to your responsive display ads

There is no doubt that the impact of adaptive advertising is undeniable. Google automatically optimizes dynamic and compelling ad units based on web content and user screen size, and it works by uploading copy and creative resources. Google Ads then algorithms the right copy and picture combination based on the content on the page and the size of the user's screen. Previous ad material resources were mainly static images and GIFs, and starting in March this year, YouTube's advertisers could expand their ad reach by adding video content to their responsive display ads, with the following benefits:
·More exposure:Google prefers responsive display ads to banner ads;
·For more clicks:Responsive display ads, especially those with video content, are more attractive than standard banner ads;
·More accessibility:Unlike standard banner ads, which require time, resources, and expertise for continuous optimization, responsive display ads are semi-automated.
I believe that many foreign trade customers in Google Ads, the first time will go to search their ads, to see the advertising ranking and the form of advertising. But sometimes we can see that the account has display click data, but in the search is not able to see their own ads, then it will be very confused, even think that the background "data fraud", Google Ads problem. So why didn't our ads be searched? Am I searching for a problem or have a problem with my account settings? Where's my ad?

First, affect the reasons for advertising display
Let's start by analyzing a few reasons for Google's ad display. When we use Google to search for ads, we can see a lot of advertising information, for each ad, it actually has a background associated with it, so the display of ads and its corresponding ad background must have an inseparable relationship, such as: ads served in which countries, ad time period, The account's daily budget cap, the delivery device, and so on, affects our ad display, and then we analyze it from the following dimensions to see if our ads are showing properly.
1, account side
a. System periodic review - account in "audit" status
To ensure the security of the account and verify the billing information, the account is periodically reviewed. If our account is being reviewed, the ad won't show during that time, so if we don't see your ads when we search for ads, you can see if the keywords and ads in the background of the ad are being reviewed.
This program is designed to protect our accounts and to ensure the quality and security of Google Ads services. Once the account is reviewed (usually within three business days), the ad is immediately re-qualified. When the ad account is approved and the background data is valid or approved, we can analyze the following points if we still can't search for our own ads:
(1) Subject to budget constraints
When we build the account, we can see that the entire account and each campaign can set a budget, then if the daily budget is exhausted, our ads will usually stop showing for the rest of the day, for example, we set the European regional campaign budget is 200 yuan / day, the entire account budget is 1000 yuan / day, if the European series of the same day spent has reached 200 yuan, even if the entire account budget is not spent, we are not able to search for the European region of advertising.
(2) Geolocation settings
Generally speaking, our Google ads are certainly not running in the domestic market, but to foreign countries, then if we go to view Google ads, location location of our IP is domestic, so certainly can not see our ads.
In this case, for example, we are now running the market in Europe, but we are now in Beijing to see their own ads, that is certainly not visible, only countries in the European region can see our ads, which is Google ads can accurately according to the region to run advertising a feature.
At the same time, the background can also be set to serve the same country different states/cities/regions, etc. , can also be in accordance with a coordinate of the delivery radius more accurate to run our ads.
(3) Ad serving time settings
Some customers will choose different countries to serve different time periods when their accounts are served, and will generally choose the local time time of the delivery country to display their ads, so if we search for their own ads outside the time period, we certainly do not see.
For example, we have run the United Kingdom 9 am to 6 am, we are now in Beijing time at 10 am to search their ads, is also not searched, because Beijing and the United Kingdom have 8 hours of time difference, we search at 10 a.m. Beijing time, corresponding to the United Kingdom, is now at 3 am, It's not the time we set up in the UK, so the ads don't show up.
b. Device settings
Many people on Google ads also have a certain misunderstanding, that advertising can only be displayed on the PC side, in fact, Google ads in mobile and tablet devices have a lot of traffic, in recent years mobile traffic torrents even more than the PC side, which is why we now pay more and more attention to mobile advertising. Understand the different delivery equipment, we also pay attention to the choice of equipment when building an account.
For example, we only serve the PC side, then we need to adjust the price of the phone and tablet to -100%, then if we are on the phone or tablet device to view their ads, but also not to search.
c. Keyword Quality Score
In addition to these basic settings, there is a special concern about the account level, which is also the account manager to pay attention to every day, advertising can not show up with the keyword quality score is related.
Quality score (with a 1 - 10 rating), generally less than 2 keywords ads will rarely show, so when the detection of other settings is not a problem and our ads or not, we need to optimize the keyword quality score.
In addition, we also want to understand how often ads appear, Google ads do not mean that we search 10 times, these 10 times will show us. If we have a good account budget, ads are likely to show us six times, and if the budget is low, it's possible to show only 2 times, which is what we need to be aware of when searching for ads.
Second, search google ads the correct posture
So what do we need to do if we still want to see what our ads are showing?
If we just want to see what the ad language looks like, there will be an ad preview window on the right side of the ad language, both desktop and mobile devices can see it, and if we want to see the ad live, then we can use the "Ad Preview and Diagnostics" tool provided in your account.
Through this tool we can see the style that the ad actually shows when it's actually running, and the ad you see in the preview tool doesn't increase the number of impressions and can't click on our ads, both to see the ad's live online situation and not to have an adverse effect on the account.
Learn about the proportion of total traffic in Google's "All Sources": View the breakdown of traffic in the Search Engine report, analyze the performance of one or several Google search engines in a targeted way; Depending on the traffic data that each search engine brings to the website, you can know in time which search engine can bring more visitors to the site, and which search engine brings more visitors to the site's content, and the subsequent promotion budget can bring more visitors to the site and the search engine with more attention to the visitors. For search engines that bring less visitors or visitor scares, you can further analyze the reasons in the context of business, and continuously improve the traffic and traffic quality that these search engines bring, so as to avoid blindly reducing the promotion budget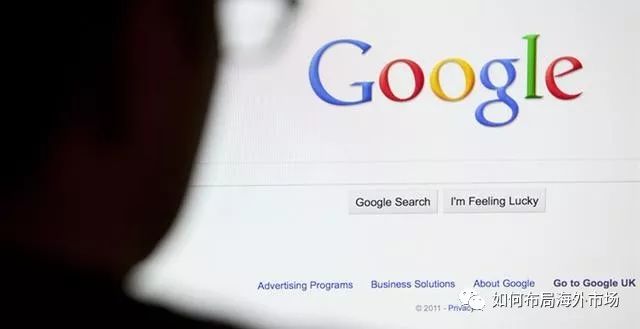 How do I do google promotion? In just 4 steps, you can create your first Google keyword ad.
With Google Ads, you can show the world what you really do, and you'll be "in the pocket" of all the customers who are searching for the productor or service you offer.
Step 1:Decide where Google ads are going
Is it global, or is it local? When you decide where to run your ads, we'll deliver them exactly to the right people.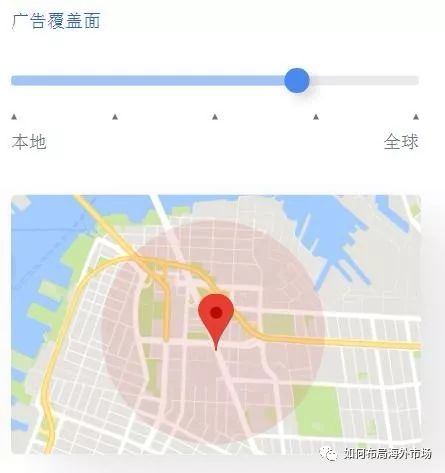 Your ad reach: To get good ad, you need to find the right audience. With Google Ads, you can choose where to show your ads, such as within a certain radius around your store, or cover the entire area and country.
Step 2:Create Google promotions to deliver
Highlight the most unique advantages of the product or service you offer in 3 short sentences to keep your customers in front of you. You can also add images to create more eye-catching banner ads.
What you're communicating: Google Ads can help you easily write a valid ad copy or add images. We offer a wide range of ad formats to choose from, and will help you decide how to design your ads best, based on your advertising and marketing goals.
Step 3:Set a cap on Google Ads' promotional budget
The actual cost will never exceed the monthly budget limit you set, and you can adjust your budget or suspend your delivery at any time. We'll also show you the estimated effect based on the budget you set.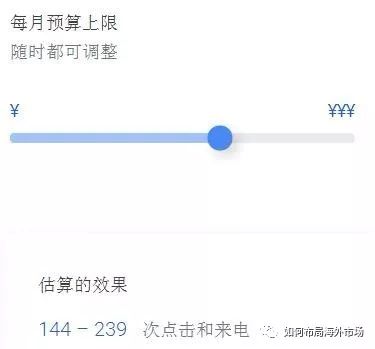 Your budget: With Google Ads, you're up to the cost, and the actual spend never exceeds your monthly budget limit. We do not set a floor for expenditure. We recommend the budget amount based on the spending data of the same business, and we provide the estimated effect data. Most ads will see real results after about a month of running.
Step 4:Run Google ads at the right time
When people search for such products or services you offer, we show them your ads. Your ads may appear on Google Search, Google Maps, and many of our partner sites.
You'll only be charged if your ad works, for example, when a user clicks on your ad to call you, visits your site, or queries the actual route to your store.
Even complex Google ad accounts need to be cleaned up at regular intervals. The start of the new year is a good time to clean up.
1, make a KPI list (if you don't already have)
Google Ads Key Performance Indicators or KPIs are indicators used to determine the success of Google Ads. Each business has a different KPI, depending on what they want from Google Ads. For example, if your primary goal is to get website traffic, your KPI may include clicks and CTRs. If your priority is content downloads, KPIs may include conversions, conversion rates, and cost per conversion (CPA).
So just know what your Google Ads goal is, and you can list KPIs.
Tip: You can create a set of saved columns that show kpIs that you care more about. When you view any set of data (campaigns, ad groups, ads, and so on), you'll see the "columns" button in the upper left corner of the chart. Click the button and select "Modify columns".
Here, make sure you select KPIs and other metrics that are important to you.
Once you have configured the columns you want, save the set of columns and name them.
2. Identify KPIs with poor performance
To achieve your goals, you need to consider the value of specific actions to your business. For example, if someone downloads your content, what value does this bring to your business? How much are you willing to pay for it? This number is your cost per conversion (CPA).
In addition to CPA, other common KPIs include Quality Score, CTR, Conversion Rate, and Impression Stakes. Instead of constantly setting a specific goal, you can constantly improve some of these metrics based on historical data.
It's important to remember that your benchmarks may vary depending on what you're promoting. For example, if the goal of one activity promotes content downloads and the goal of another activity is to promote a demo request, the activity with a demo request may be more valuable and have a higher average CPA. Both actions can be considered "conversions," so it's helpful to track KPIs on a campaign-by-campaign basis.
The following will improve the overall performance of your account through actions you can take. There are specific ways to improve specific pain points in your account.
If your cost-per-click (CPC) is low, you'll need to work with ad copy
If your account looks good, but your CPC is low, probably because your ad copy doesn't resonate with the audience.
For lower conversion rates, optimize on the landing page
If a user clicks on your ad and lands on the landing page, it doesn't complete the conversion. Then you may need to re-optimize your landing page.
3, try manual bidding
Google Ads' bid strategy falls into two main categories: manual and automatic bids. If you've been using automatic bidding, you can try using manual bidding.
Bid strategies are controlled at the campaign level. If you want to switch, click Settings under any campaign. Under Bid " click Change bid strategy "Change bid strategy".
Automatic and manual bids have advantages and disadvantages, so you don't need to use the same bid strategy in all your campaigns in your account.
Automatic bidding requires less effort, but it also reduces control over bids. The benefit of using a manual bid strategy is the ability to adjust bids based on the performance of your ad groups and keywords. When you analyze the performance of your ads and keywords, you can control your bids to affect your performance. There are several factors to be aware of when switching to manual bidding, and if you've been using automatic bidding, this strategy could significantly improve the overall performance of your account.
4, add some negative keywords
Adding negative keywords is one of the easy ways to avoid waste on Your Google Ads account. Search terms that appear in your ads are constantly changing, so be sure to take a closer look, pick out useless keywords, and then add them as negative keywords. You may need to set a negative keyword list for each campaign, as well as a keyword list for your entire account.
Tip: If a particular topic often appears in your search term and is not related to the ad that appears, but is relevant to your business, consider creating a new campaign or ad group for the topic.
5. Add a repositioned audience
As long as your site is marked as a Google Tracking Pixel, and your site gets enough traffic to meet Google's requirements, you can refresh your Google Ads account by adding a repositioned audience.
Repositioned audiences will show your ads to people who have visited your site before. These audiences are configured at the campaign level.
It's a good idea to come up with creative ways to reposition visitors to your site so that you can reach out to people who are interested in your brand, product, or service. Remarketing campaigns can often work well with display ads, but it's also good to use this strategy for search campaigns.
6. Make bid adjustments on the device
A good way to control bids is to adjust bids based on the performance of your device. This is controlled at the campaign or ad group level. You can adjust your device settings by navigating to your campaign and clicking Devices.
Be sure to configure your columns to display KPIs and compare performance data for each device. Then, increase or decrease your bids accordingly. For example, if your mobile device has a lower cost per click-per-click and a higher conversion rate than your computer, you can increase your bid on your mobile device or lower your bid on your computer.
Hope you can start the new year with an efficient Google Ads account to help you achieve your business goals! More content can be followed by my public number and join the QQ group discussion. By scanning the QR code below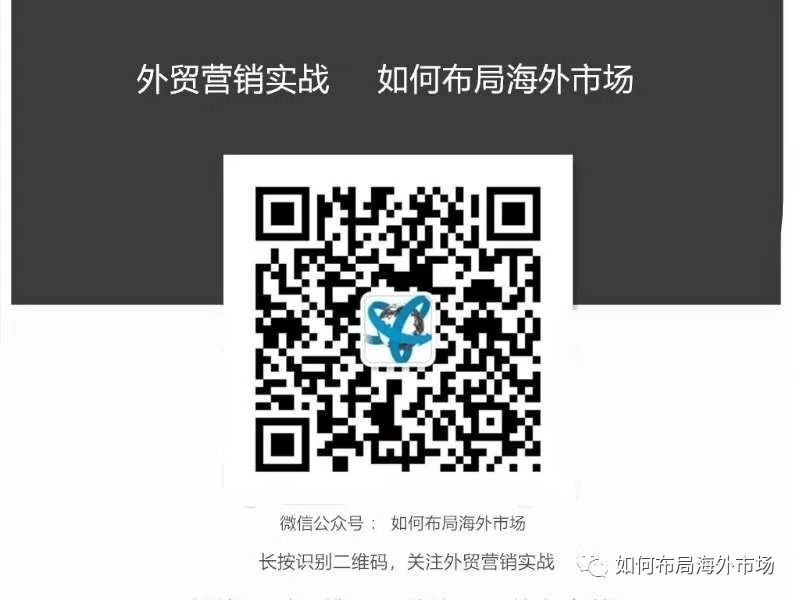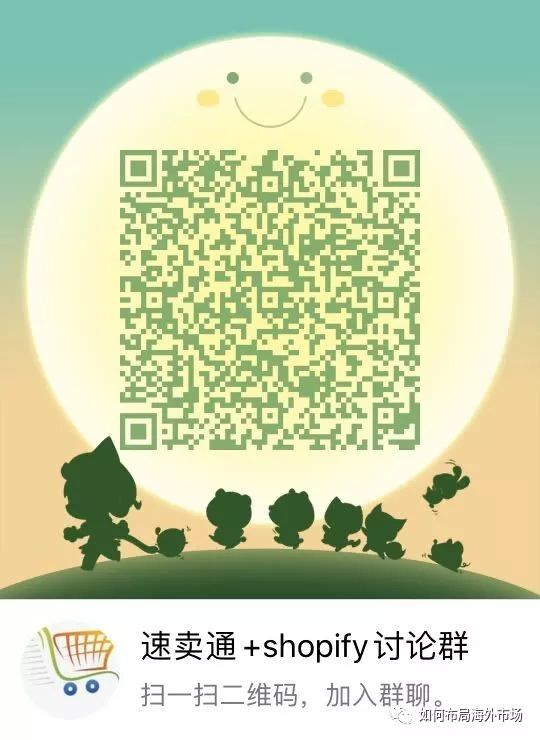 ---