What does google's advertising product name change mean for the marketing party?
Google's advertising products have recently had new names.

Google AdWords changed its nameGoogle Ads。

DoubleClick Advertiser-related products and Google Analytics 360 all-round suiteGoogle Marketing PlatformIts.

DFP Ad Management System and DoubleClick Ad ExchangeGoogle Ad ManagerIts.
Why did Google's advertising products change their name and how would this big move affect the Asia-Pacific region? Let's hear what Mel Silva, Google's managing director of market strategy and operations for Asia Pacific, says.

Why did Google decide to launch a brand ednewy, updated service?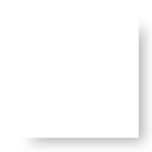 Mel Silva:The new brand was introduced to ensure that the name was consistent with the content we actually provided, and that we were able to take advantage of this opportunity to launch new products.

AdWords first came out 18 years ago, when its service focused on providing text ads next to search results. Since then, AdWords's range of services has expanded from simple text ads to a variety of ad formats: interactive text ads, video ads, and image ads. In light of this change, we renamed Google AdWords Google Ads, a brand name that better reflects the full range of advertising services we offer today.

Over time, our advertising services have expanded beyond AdWords, including DoubleClick, Google Analytics 360 All-Round Suite, and solutions for publishers such as DFP Ad Management System and DoubleClick Ad Exchange. Customers feedback to us, feel that our services have become too complex, too difficult to understand, so we calmly reflect. We talk to our customers, listen to them, and find out what we can do better. After months of research and planning, we decided to simplify our efforts to improve our products and services while updating our brand name.

Now we offer Advertisers Google Marketing Platform, a platform that integrates DoubleClick and Google Analytics 360 All-Round Suite, and Google Ad Manager for advertisers. Integrates past DFP ad management systems and DoubleClick Ad Exchange.

The launch of the new brand is also an opportunity, we will be based on different local market needs to create services. For example, in Japan, customers tell us that brand localization is important. So in Japan, we've launched the Japanese version simultaneously (as well as arabic and Russian) for the new name of the product brand. We want to provide the most suitable service for the local market.

What are the other highlights for the product updates just mentioned?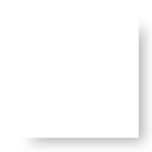 Mel Silva:Google Ads (formerly known as AdWords) continues to connect advertisers with the billions of people who search for answers and watch YouTube videos. But at the same time, we are rolling out new tools to help businesses of all sizes succeed. For example, we've tailored a new campaign for small business owners, Smart Campaigns.
For Google Marketing Platform, by integrating DoubleClick and Google Analytics 360 all-round suite, marketers can plan, purchase, measure, optimize digital media and customer experiences in one-stop. We've also launched Display-Video 360 simultaneously, allowing creative, dealer, and media teams to run a full ad campaign on one platform at once.

Finally, Google Ad Manager provides publishers with a unified platform that combines DFP ad management systems with DoubleClick Ad Exchange to enable them to manage their advertising business more efficiently.

Mel Silva:Finally, I would like to emphasize that while we have updated our product names, our commitment remains the same: to provide our customers with practical, relevant advertising services while protecting privacy and security.
We want our customers to have confidence in the security of digital advertising. It's equally important to let our users understand and master their Google ad experience. To that end, we've introduced new ad settings in services, websites, and partner apps. We want to help businesses grow while meeting users' expectations of privacy, transparency and the use of initiative.
-END--
Report Recommendations
To report PDF, or to participate in the Fmarketing report, please join Us: xiongxia1234
To report PDF, please add WeChat: 2718929503
Our contact information:
Digital marketing media Fmarketing, F Sister Studios.
Large-scale interview "China's digital marketing 100 people", welcome to interview.
Business Cooperation . . . Interviews . . . Submission:
Sister F (Microsignal) 2718929503)
Contributing email: 2718929503@qq.com
---
Recommended by excellent companies

Click on the keywords below to view relevant company information
—————————————
Millet | Ali | Phoenix.com | Koda shares  | Easy to communicate
Baidu | A little bit of information . . .  Cheetah Moves . . . Long-term numbers | Perry way
China Double | Limei Technology| New number network| Combined technologyS.A. Huayu . . . Pin-friendly interaction
Fly | Point-in move| Co-dissemination . . . Love To Create A day - PandaMobo| Rainforest Wood Wind
 AdMaster | Microcast Easy | Ryan Media | Purple Blue | Number one hundred
Bird Push | There are meters . . . Chinese Academy Of Analysis , Smart Reading Networks . . .  Offi | | Dongxin
UnionPay | Chinapex Genesis . . . Quick friends |  Jane Island . . . Realize the cat
Secondhand | Changrong Communication | Advertisers . . . Mo Iucheng  | Realize the cat
Time fun . . . AdTime . . . DataStory
 — The End—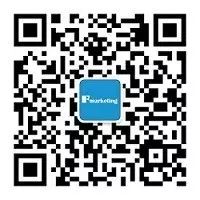 Co-operation please add qq:2718929503
Owned by: Zhonggong Digital Marketing (www.zgszyx.com)
Digital Marketing New Media Fmarketing has been incorporated into the Media Alliance: Sohu from Media, Interface, A Little Information, Today's Headlines, Phoenix Media
---