What should I do when my Google ad account is warned about invalid traffic?
The following article is from the Google Advertising Alliance , author of Google Advertising Alliance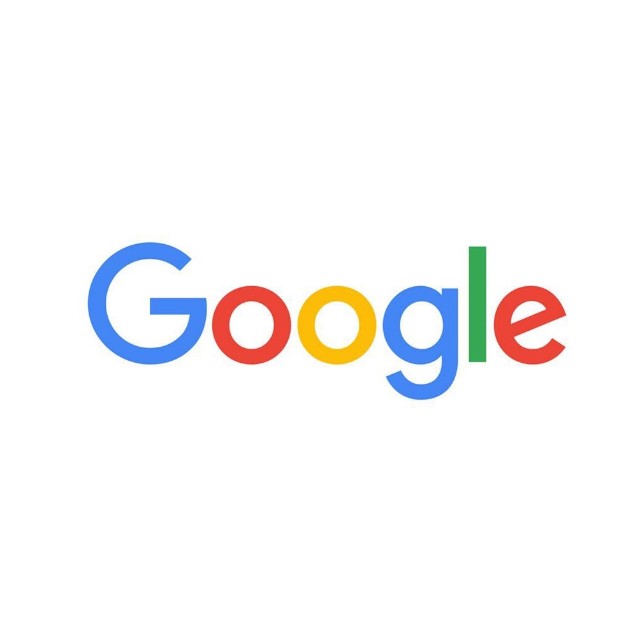 Google Advertising Alliance
The official account of the Google Advertiser. Customers with AdMob, AdSense, AdExchange, DFP-related products or interested in products provide up-to-date product information and related services.
Enjoy Out to Sea - Mobile Developer Shipping Service Platform
Is this a case of developers and web publishers finding warnings in the Policy Center behind the account that invalid traffic is limiting traffic? How should the causes and consequences of such situations be handled and understood correctly, especially for users who have just started using AdMob or AdSense? In this article, let's focus on the "current limit" warning policy and how to fix and prevent it.
An invalid stream was encounteredThe volume warning is not withoutSolution
Encountering invalid traffic warnings is not unsolvable, and resolving the issue as quickly as possible is key. So, first of all, let's start with the background to the three hot questions about Limiting The Current.
Q1: Why is there a mechanism to limit ad traffic?
A: Successful realization begins with maintaining the advertising ecosystem.
Google is committed to maintaining the ad ecosystem and protecting advertisers, publishers, and users from fraud and poor advertising experiences. To do this, Google may sometimes limit the number of ads your AdSense/AdMob account can display. Google may temporarily restrict your ad delivery when it understands you and evaluates the quality of your traffic, or it may restrict your ad delivery if Google finds invalid traffic issues in your AdSense/AdMob account. Therefore, poor traffic quality and high proportion of invalid traffic is a high-quality advertising ecosystem needs to be eliminated.

Q2: Will Current Limiting Persist and Permanently Unrecoverable?
A: The audit results are automatically updated.
Scenario 1:
Ads in your account are currently restricted due to invalid traffic issues, and the system continues to monitor your traffic and automatically review and update this limit based on monitoring results. If the problem is resolved, the system will gradually restore traffic restrictions. However, if Google continues to find problems, it is possible to deactivate your entire account.
Scenario 2:
If it's because Google is evaluating the quality of your traffic and temporarily restricting the amount of ads in your account. Google will also continue to monitor your traffic and automatically review and update this limit based on monitoring results.
Important reminder:
Google will only restrict ad delivery to the AdMob Ad Alliance, a restriction that will not affect third-party mediation services, home-based ads, and direct-selling campaigns. Therefore, if you have an AdMob mediation or home ad, it doesn't affect the performance of other ad networks. This traffic limit is only for AdMob/AdSense ad requests.
Q3: What is the difference between an invalid traffic warning and an account usage?
A: Account numbers can still be accessed normally and modified in a timely manner.
As mentioned in advance, the account that received the invalid traffic warning is in the case of continuous detection, so the account user can still log in to the account and check the reason, make timely modification and optimization.
Careful troubleshooting and elimination of invalid trafficThe reason
With the answers to 3 popular questions, I'm sure you have a clearer understanding of invalid traffic warnings. Let's dive into the channels where "invalid traffic" and "traffic quality" might originate so that you can troubleshoot correctly.
Let's start by eliminating the following or similar behaviors from the 8 most common behaviors that are considered invalid traffic, and to ensure that the traffic sources and user behavior of our products are compliant and fair.
1. Click on your own or team members' ads on your website, YouTube channel, or app and game.
Publishers may not click on ads on their websites, YouTube channels, or apps and games, nor may they falsely increase the number of impressions or clicks received by ads, either automatically or manually.
For AdMob publishers, use test ads (for Android and iOS) to prevent invalid clicks from your app or game
If you want to click on an ad to check the landing page or see more details about your ad, use the Google Publisher toolbar. This toolbar lets you view the destination URL of the ad on the page without generating invalid clicks.
2. One or more users repeatedly click on ads on your website, YouTube channel, or apps and games.
If publishers and developers find this in user detection data, treat the situation as quickly as possible through code, etc., to reduce the number of repeated clicks and block ads.
3. Generate or receive automatic or roaming traffic.
Google prohibits the generation of false impressions and clicks through automated means, such as roaming devices or fraudulent software.
At the same time, you must review the traffic source before you decide to work with it. Also be aware of the ad plans that check links to your sites, apps, and games, as they may also click on ad links.
4. Use of sources of induced traffic.
Publishers may not use third-party services that generate clicks or impressions, such as paid clicks, paid browsing, autobrowsing, and click-to-exchange programs and gift-giving.
5. Manipulate the way your ads are served or use delivery materials and channels with fraudulent or automated downloads.
6. Encourage users to support your websites, apps, and games through ad interactions.
Please note that interactive behaviors such as solicitation traffic and user clicks are strictly prohibited.
7. Ad placements are deceptive to users or prone to false clicks.
8. Embed your site ads in your app.
Publishers may not embed ads in software apps. This includes toolbars, desktop apps, browser extensions, and, in some cases, apps hosted through third-party websites (if an ad is implemented that results in invalid clicks caused by an unexpected user clicking on an ad).
If publishers choose to run ads in the mobile app, they can only use the AdMob SDK to implement ads.
To run ads in video or Flash content, use the AdSense Video Ads SDK or the AdSense Game Ads SDK.
Proactively guard against invalid traffic
Although the Google Traffic Quality team uses automated and manual filtering out invalid clicks. If your account hasn't received an invalid traffic warning, it is also recommended that you always take care to prevent invalid traffic. This is critical to reducing the income deducted each month from invalid activities and the security of the account. In addition to avoiding the 8 common non-compliance situations mentioned above, the following 3 reminders are worth the best protection against immediate targeted scenarios. 
1. Do not work with third parties with poor reputation/quality of service.
Some web publishers and app developers work with reputable ad networks or app promotion channels to increase app traffic, which can cause invalid activity problems.
2. Understand each advertising format specification and how it is implanted to ensure that all forms are used in compliance.
Check out the AdSense and AdMob Help Center websites, both of which mention advertising policies and correct use.
3. Most importantly, understand and detect your website or app traffic and users.
Use app filters such as app name, ad unit, and country to make a meaningful breakdown of your traffic reports. This will help you measure the impact of changes in traffic sources or how ad is implemented on ad traffic. You can use data tools such as Google Analytics or Firebase to get detailed information about product visitors and detect suspicious user behavior.
You can ask yourself the following questions: 
What channels and methods do users come from?
How do users interact with my products? For example, how often do you click or show your ads?
What screens do users see in my app?
Enjoy Goes out to sea(enjoyglobal.net) mobile developer shipping service platform, for applications, games and other products to provide:
1.Tool services(Extreme speed out to sea SDK, one-click access to overseas Google Play, Huawei, Samsung and dozens of other platforms)
2.Information Services(Sea-going college, policy interpretation)
3. Growth Services(Professional advertising and growth strategy)
One-stop solution to developers' going to sea to help developers go global faster and better
Sweep to join the out-of-sea community
Talk ingress, we're professional.
I know youLooking at it.Yo
---