Where did your ad come from? How do Google Ads show ads?
The following article is from the Google Advertising Alliance , author of Google Advertising Alliance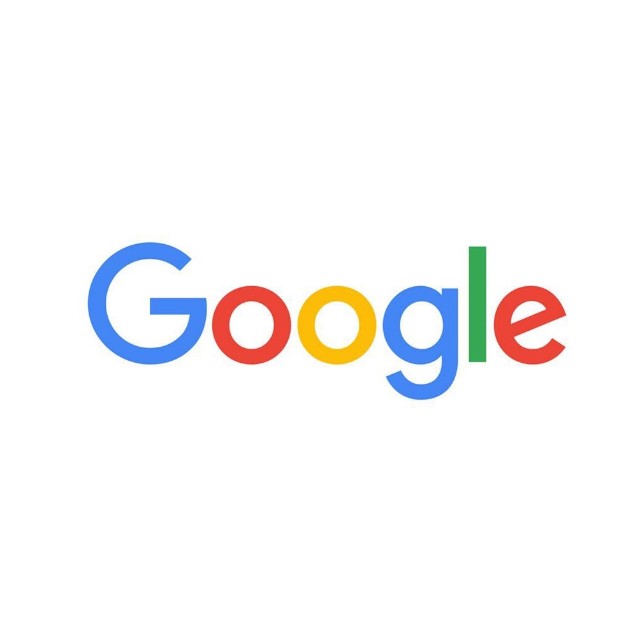 Google Advertising Alliance
The official account of the Google Advertiser. Customers with AdMob, AdSense, AdExchange, DFP-related products or interested in products provide up-to-date product information and related services.
Enjoy Out to Sea - Mobile Developer Shipping Service Platform
Where did advertisers come from?
Google Ads Network introduction
Global advertisers love and trust The Google Ads Network
When an advertiser chooses to run ads on the Google Display Network, his ads appear on numerous websites, mobile apps, and video content. Google's Display Network includes more than 2 million websites and reaches more than 90% of the world's Internet users. With the Google Display Network, advertisers can show advertisers ads to them whether they're browsing their favorite websites, showing YouTube videos to friends, viewing A Gmail accounts, or using mobile devices and apps.
Google Ads helps advertisers achieve business goals
The marketing department's ongoing investment budget must be a desire for positive ROI and high-quality customer conversion. The following goals are critical to the business of most advertisers. At the same time, different types of products and websites/apps require different goals, so Google Ads ad systems can configure advertisers the activities that best suit their personal goals through their targeted choices and automated campaigns.
Google Ads 5 Top Campaign Types and Effects
When users search for products and services, search ads appear next to Google search results and on other Google partner sites such as YouTube.
Role: By searching campaigns, advertisers can ensure that potential customers notice the brand, consider the products that advertisers offer, and take action.
Google Display Ads can reach 90% of Internet users on an ad network of more than two million websites and apps.Advertisers' ads are targeted to content that is relevant to the advertiser's business or the interests of advertisers.
Role: Running a display campaign can increase ad exposure and reach audiences with specific interests on the web.
Video advertising allows advertisers to reach the ideal audience on a large scale and get their attention. Advertisers can show ads independently on YouTube and the Google Ad Network, which consists of websites and apps, or in other streaming video content in those places. Advertisers pay only if they choose to watch ads.
Role: Video campaigns can help advertisers bring corporate stories to life. They can engage users in different ways, such as displaying ads before their favorite music videos are played, or displaying ads as they research on items they're going to buy.
Shopping ads appear next to search results on Google Shopping and near text and responsive ads. Shopping ads can even promote advertisers' products by providing them with detailed information about the products advertisers sell before they choose their ads.
Role: Advertisers can use shopping campaigns to advertise advertisers' online products and local store products to increase traffic to advertisers' websites or local store traffic for better potential customers.
With a simple setup, your app campaigns will run ads in Google's largest media resources, including Google Search, Google Play, YouTube, and thousands of mobile sites and apps. Advertisers' ads and bids are automatically adjusted to get as many downloads as possible. Advertisers only need to add a few lines of text, set bids, provide some footage resources, the system will automatically optimize the rest, to help users find advertisers.
Role: With app campaigns, advertisers can increase engagement, app installs, and even in-app action, such as signing up for a newsletter or ordering a product.
Where do users come from?
Google Display Network Targeting
By learning about Google Display Network settings, you might be amazed at the full scale of Google Ads' advertising system. But even with strong web settings and plenty of advertiser support, how does Google find targeted users for advertisers?
The Google Display Network is designed to help advertisers find the right audience. Its targeting options allow advertisers to target and present advertisers' advertising messages to potential customers in the right place and at the right time.Here's an example of how Google uses location:
Use your audience to find new customers or engage existing customers
With similar audiences and audiences with specific interests, advertisers can help advertisers find new prospects by targeting people who are most likely to be interested in advertisers' products. Advertisers can also use data such as remarketing lists to help advertisers re-engage people who have visited advertisers' sites or apps before.
Take advantage of automation to drive more conversions
Automatic targeting helps advertisers get more conversions by identifying high-impact audiences based on their existing audiences and landing pages. After a period of automated optimization, Google Ads can see which audiences are right for advertisers. Automatic bidding automatically adjusts advertisers' bids to help advertisers achieve their ROI goals. Smart Display campaigns combine auto-targeting, auto-bidding, and the biggest benefits of your creatives to maximize the number of conversions advertisers get on Google Ads.
Where does the ad appear?
Google Display Network Mechanism
Advertisers can use several different ways to show display ads on sites, apps, and pages that belong to the Display Network.
 Show ads based on web-related content
Advertisers choose keywords and topics:
Content-related targeting first asks you to add content keywords or topics to ad groups in campaigns that run to the Display Network. Keywords refer to a single word, while a topic refers to a concept or central theme of a Web page ,not a single word on a page.
Google also automatically analyzes the pages that make up the Display Network
Our system analyzes the content of each page or URL on the Display Network, taking into account the following factors:
Text

Language

Link structure

Page structure
Based on this analysis, the system determines the central theme of each page. Therefore, the page has a clearer layout and theme to the ads to serve a greater help, worthy of the attention of webmasters.
Show ads based on the above settings and voice and geotargeting
01. Target display ads by content keyword
If the keyword selected by the advertiser (using the Content keyword settings) matches the concept or central theme of the webmaster page, his ad is eligible to appear on the page (also known as the system's recommended placement). The advertiser's eventual ability to appear on the page will depend on a number of factors, such as language and location targeting.
Suppose the marketing department creates an ad group to promote the latest models in a car dealership and adds keywords such as "energy-efficient car" and "2015 electric car." We use content-related targeting to identify pages on the Display Network that match these keywords, and to show ads on those pages.
02. Target show ads by theme
When an advertiser selects a topic that matches the central theme of a page, his ad is eligible to appear on that page.
我们仍然假设某位广告主希望展示关于正在销售的电动汽车的广告。他可以为广告组添加子主题:汽车与车辆 > 购车 > 车辆规格、评论与比较。这样可以帮助他定位到展示广告网络上与汽车评论和比较相关的所有网页,无论该网页上是否包含他选择的关键Word。
Target and display ads based on audience characteristics
Select audience: Reach a specific user base
Interest categories: Locate or exclude by interest or similar interests, such as "outdoor sports enthusiasts")."

Remarketing: Target or exclude users who have visited your site before.

Demographics: Locate or exclude by age or gender (e.g. male, 18-24 years old).
Once advertisers have selected the target audience they need to reach, and when that group browses or uses which page and app they use, the Google Ads system will show ads based on user performance and advertisers' budgets, not just on a fixed page or app.
Ads for games appear in the app for casual games because the app ads are shown to users who love casual games.
Advertisers choose their own placements
Advertisers can also select or exclude specific sites and apps to serve ads.
Showcase: Use your pick-and-choose placement to locate websites, mobile apps, or videos (e.g., example.com), or exclude placements recommended by the system.
Site category options: Allow or exclude by Display Network category, such as Live Video or website slots on Police Bandit Conflicts and Emergencies.
Enjoy Goes out to sea(enjoyglobal.net) mobile developer shipping service platform, for applications, games and other products to provide:
1.Tool services(Extreme speed out to sea SDK, one-click access to overseas Google Play, Huawei, Samsung and dozens of other platforms)
2.Information Services(Sea-going college, policy interpretation)
3. Growth Services(Professional advertising and growth strategy)
Sweep to join the out-of-sea community
Talk ingress, we're professional.
I know youLooking at it.Yo
---