Will Google's ads be shifted to sell more and more expensive ads? CBNweekly


The search page you may not have noticed is a remake, but it's about Google's multibillion-dollar business. Google's intention is simple - to sell more and more expensive ads.

You may not have noticed the recent changes at Google - the ad display bar on the right side of the search results page was removed, and the upper limit for the number of top ad links on the left was changed from three to four.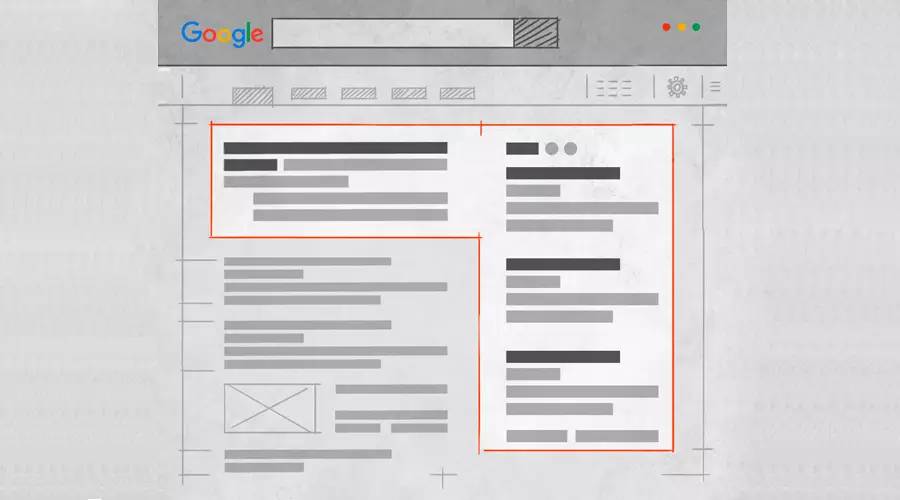 01 Google's original search page, divided into top ads and right-hand ads. The time of dwell of the user's line of sight decreases in order from top to bottom, from left to right. Although the two ad areas are close, the gap between their users' sight-stay times is a staggering 14 times. So top-of-the-way advertising tends to sell for a better price.
Such an adjustment does not seem to take much effort. But for this minor makeover, Google has been preparing for this one since five years ago. For a website that is visited by more than a billion people around the world every day, the impact of the minor changes is in many millions, not to mention the fact that the right-hand ad display bar has been around for almost as long as Google's.More interesting is the business intent behind the change.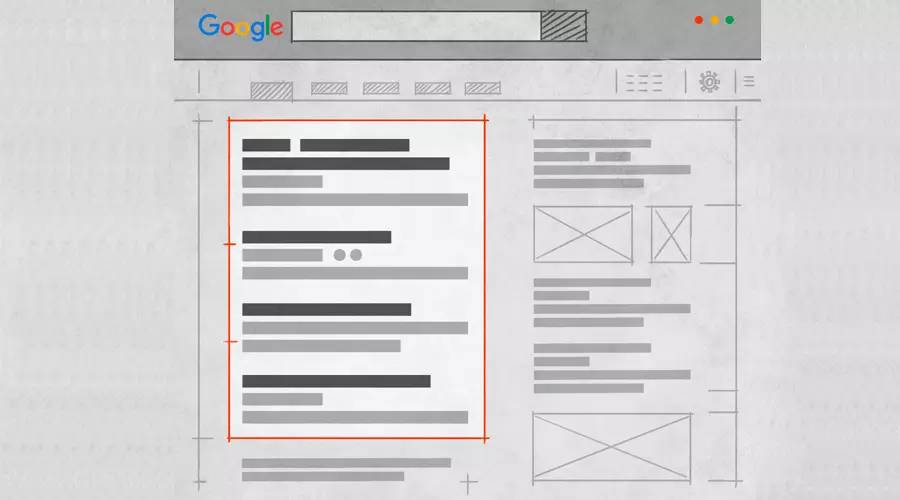 02 After the Google search page was revamped, the number of top ads increased to four, resulting in more advertising revenue. But these changes come at the expense of the user experience and brand image. On the phone, limited by screen size, 4 ads mean users must swipe down at least one page to see search results。
Twitter users @RoDr1g0 first to discover the change. One day in 2010, he found four ads on his Google search results page, an unusual phenomenon he wrote in a tweet. The site Search Engine Land verified this, and when searching with "loan interest rates" as a keyword, four lilac-backed ad links appeared above the search results, occupying almost half of the page.
This is actually one of Google's thousands of A/B tests.The so-called A/B test, is to design a target a, B two scenarios, Google on the server to modify a few lines of code can be pushed to different users.By comparing users' click-through behavior on Schemes A and B, Google can decide which one to use. Within Google, which is rich in engineering, this way of making data-talking decisions is a basic principle, even in design.
As for whether the cap on top ads is three or four, the data doesn't seem to give Google a clear answer. Data doesn't explain how to balance user experience with advertising revenue.
Since Google first displayed its keyword ad in 2000 (when it was called a "sponsored link"), it has had two fixed locations, above and right of the search results. By tracking the user's eyepaths, Google's engineers soon discovered that the time spent in the user's line of sight was decreasing in order from top to bottom, from left to right. Although the two ad areas are close, the gap between their users' sight-stay times is a staggering 14 times.
The length of time the user stays directly related to the effectiveness of the advertisement, but also indirectly determines how much the ad can sell. Ads on the same page are thus clearly divided into two classes, a rare but expensive top-of-the-line ad, and a budget-constrained right-hand ad that can only hold a group of heating.An anonymous advertising account manager at Google China confirms this, saying that users are used to ignoring ads on the right, and that top-up ads will look good."Advertisers will love it. She said.
As a company with $75 billion in annual revenue, Google generates nearly 90 percent of its revenue from advertising, while nearly 80 percent of all advertising comes from keyword ads. In keyword ads, the vast majority of revenue comes from the top three ads. Other wordsAll three ads are tens of billions of dollars in business.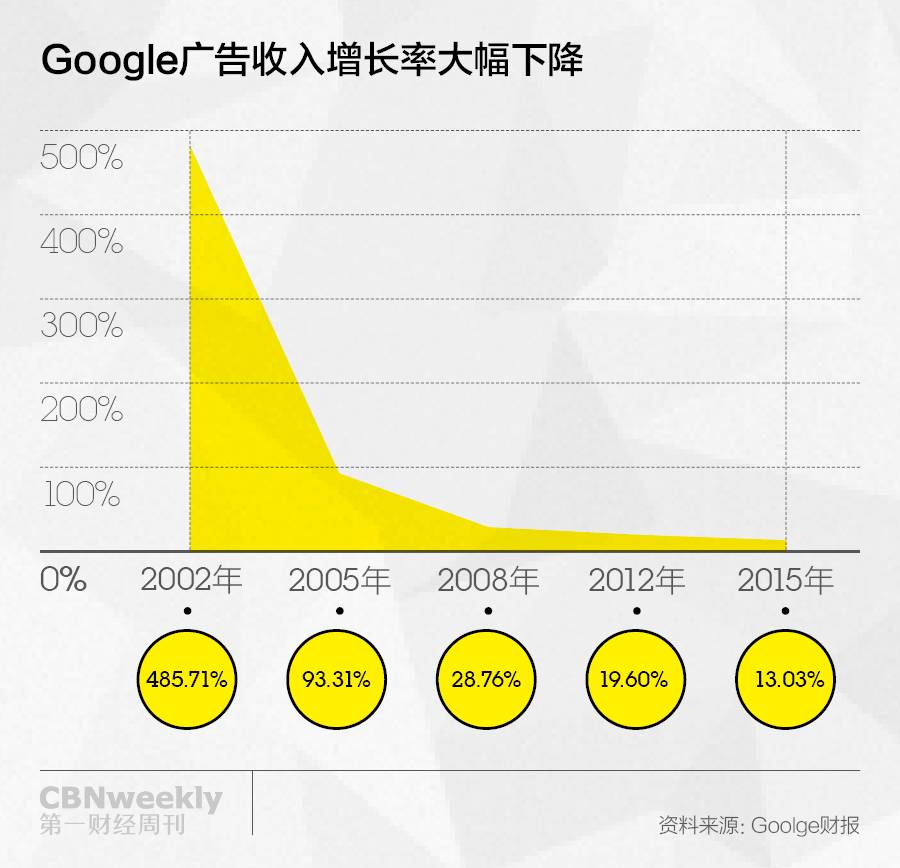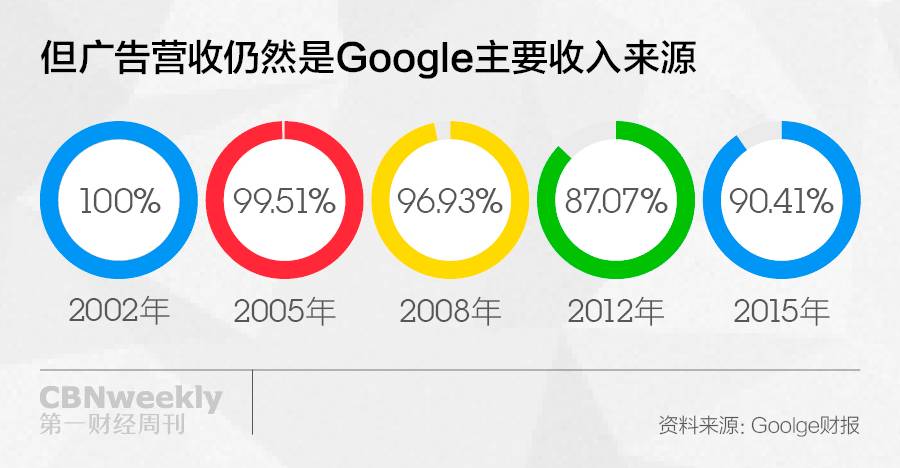 Increasing the number of top ads seems like a deal to make money. But it's at the expense of user experience and brand image. To understand this, look at Baidu's introspection of the "promotion" link.It occupies the best location, but does not provide the most important information to the user. Especially on mobile phones, limited by screen size, each page screen can display less content than the computer, 4 ads means that users have to swipe down a page to see the search results.
No one knows this better than Google itself, but growing revenue pressures are forcing it to make the change.
Google's advertising revenue has grown at an annual rate of more than 30 percent since 2008 and not more than 20 percent in nearly four years, a sign that Google is approaching the ceiling of its revenue.
Google has long used its fast-growing advertising business as a shield to discourage shareholders from pursuing its unrewarding long-term investments, somewhat whimsical, including research into long-term drugs, driverless cars, and high-speed fiber-optic networks. As advertising growth slows, the contradictions that have been crushed begin to emerge.
In addition to the slowdown in advertising growth, the more serious problem is that Google has yet to prove itcan can continue its dominance in mobile advertising. EMarketer, a data analytics firm, found that since 2012, Google's mobile advertising business has seen its market share decline by 6 per cent in three years, while Facebook's share has risen rapidly, from 6 per cent to 22 per cent.
Last August, Google announced a restructuring to create Alphabet as a response to shareholder stouss.The restructuring will result in long-term projects that would have been part of Google's uncertain returns to become a wholly owned subsidiary of alphabet, and the better-looking Google will be able to focus on its core business, selling advertising.
This revision is arguably Google's first big move to focus on boosting advertising revenue after independence, increasing the maximum number of top keyword ads that contribute the most to revenue from three to four, and sacrificing the display of the average right-hand ad (of course, The right-hand ad doesn't show on your phone, which is one of the reasons it's been abandoned.
However, no matter how many minor repairs are made on the search results page, it may not change the reality that it lacks new mobile advertising revenue growth points.
In contrast, Facebook's advertising methods can be varied, there are activities on the timeline, app recommendations, but also automatically play video ads, search menu singpage recommendations, the app of Instagram's image ads are also popular - The image social app has attracted more than 200,000 advertisers in five months since it began advertising in September 2015.
On the other hand, whether it's increasing the number of top ads this time, or not long ago removing the background color of top ads to appear more like search results, it's just improving the performance of existing ads - and finally, the results are realized, what space is left on Google's search results page?

Jeff Wang

Utilitarian believers, pseudo-literary enthusiasts, Yanan masochist, fat.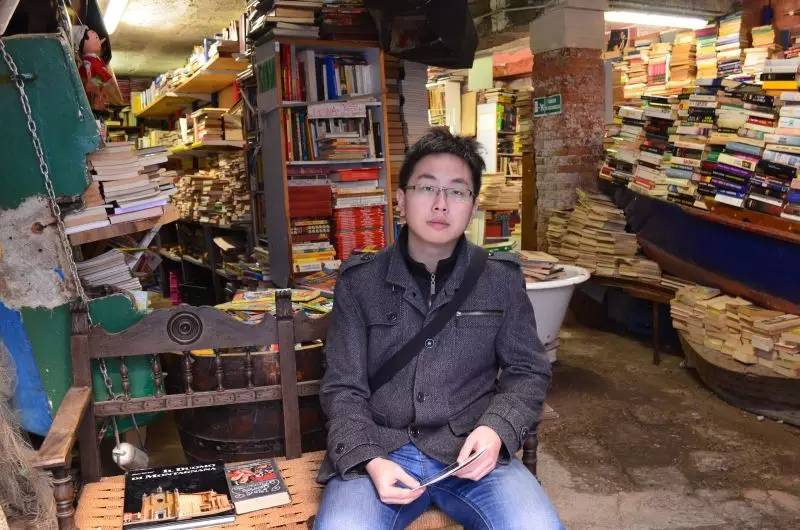 What's up

In the 393issue of First Financial Weekly, which is out on sale thursday,
You'll read the following highlights
(You can buy a paper or download our APP .First Financial Weekly . . . . . . . . . . . . . . . . . . . . . . . . . . . . . . . . . . . . . . . . . . . . . . . . . . . . . . . . . . . .
(1) Cover story《The Great Test Site:The new company's app landed on college students' phones, taking up their fragmenttime and becoming an operation they would think of when they raised their hands. Just as Uber and Drip made travel, hungry, American takeaways made meals, credit, recruitment companies began to learn to guide college students' spending and spending.
(2) Close-up of large companies《The business of the house:Susi is uncertain, no one knows how long this crazy rally in the property market will last, will suddenly like the stock market roller coaster-style fall, at this time to buy the whole family, but may buy at the high point. Many forces are continuing to keep Suhi's house prices high.
(3) Fast Company《Guo Li came to sell Meng again: Guo Li is a spiral ingliers, like progressive growth, he made a very decisive decision, once found that the product is not reliable, or did not meet his expectations, such as playing a circle of friends, 3 months later he gave up.
(4) Dazzling Company《Watch the play, go to the cinema.: NT Live found the way live. To a certain extent, live streaming brings a sense of excitement. Last October, Hamlet, starring Benedict Cumberbatch, attracted 450,000 simultaneous viewers worldwide, the largest live broadcast yet on NT Live, thanks in part to the first-ever addition from a Chinese audience.
(5) Workplace《What exactly is the OKR assessment that Intel and Google are using? 》: Interpersonal management is not a cold set of things, especially in some innovation-oriented Internet and high-tech companies, the workload of KPIs often do not work. OKR seems to solve this problem by emphasizing self-driven, more effective use of employee creativity, and providing a new way of thinking for business management.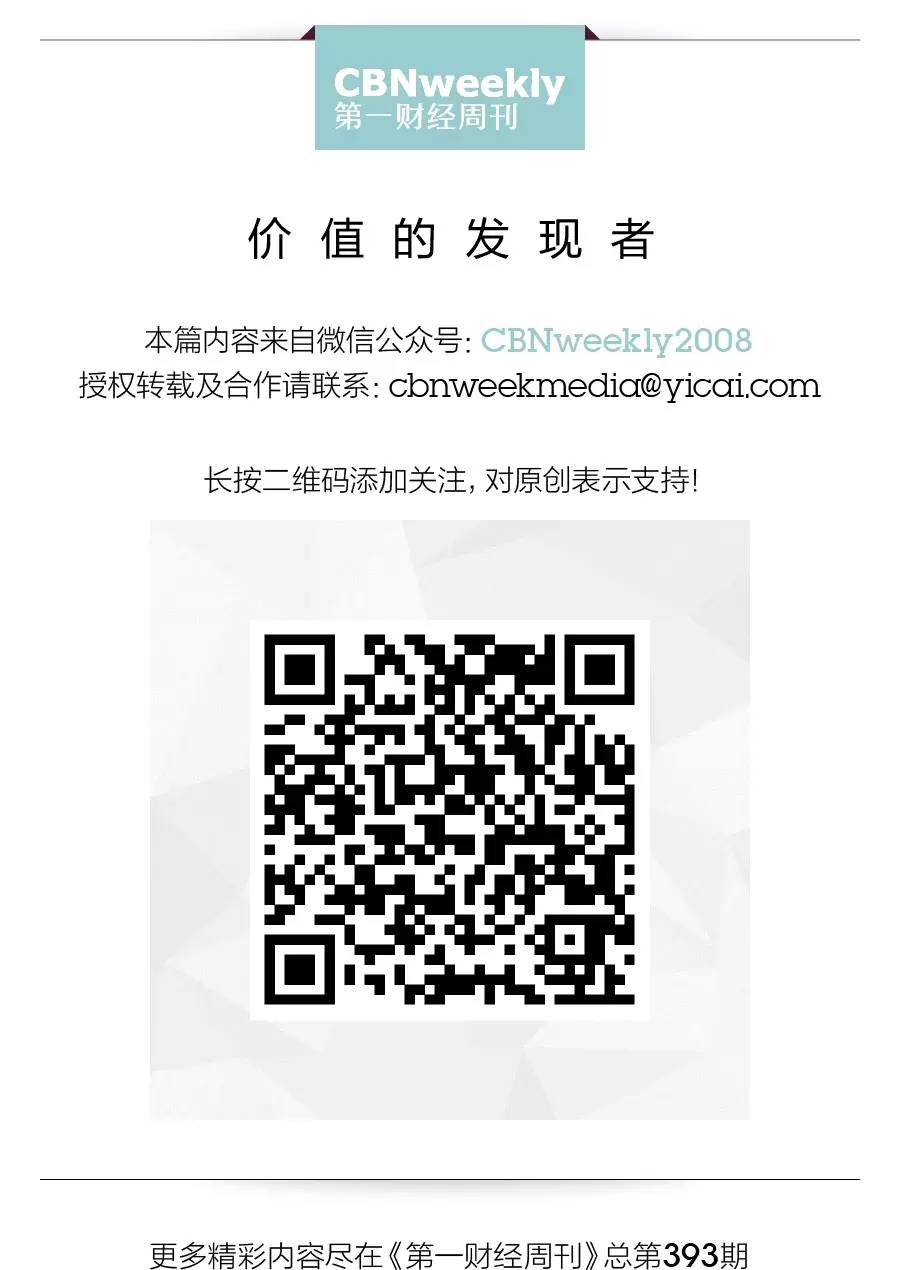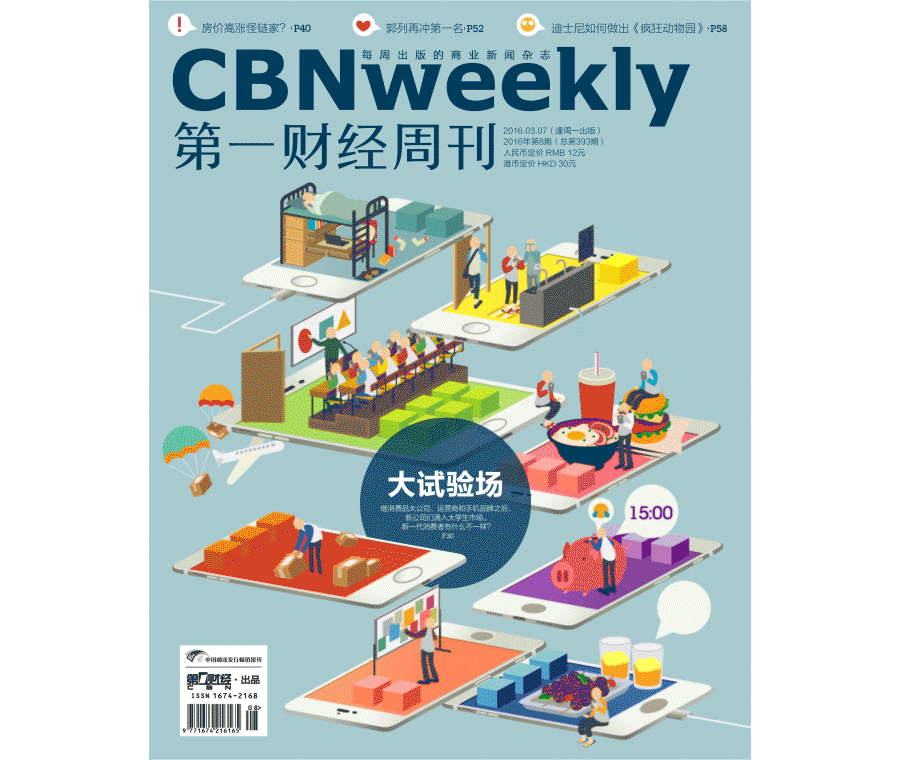 ---