With the new crown advertising is prevalent, giants such as Google are caught up in the plight of "ground rats"
As the new coronavirus epidemic spreads globally, online advertising of hand sanitizers, gloves, masks and other products that are announced to prevent the virus is inundated, and big tech companies seem powerless to do so.
On March 4, local time, a Google spokesman acknowledged that while the company banned the use of the new corona virus for advertising, products that claim to be able to prevent the virus still appear on the sponsored shopping list on Google's product search page, even in Google's advertising booths on third-party sites, CNBC reported.
Other big technology companies, such as Google and Amazon, have found that third parties are using their platforms to profit from the new coronavirus outbreak before regulators follow, the report said.
"This suggests that operators of large-scale online platforms sometimes lack the means or people in this 'ground rat' game with those who use the platform."
CNBC found that a Google ad showing a mask for "preventing a new coronavirus" showed a 3M mask with a description that read that the product was certified by the U.S. National Institute for Occupational Safety and Health, with a limited number of filtering efficiencies of at least 95% for certain non-oil-based particles. But what actually sold it was a website called MedicalProtex.
A Google ad is clearly breaking Google's own policy Source:
CNBC
In addition, Google's shopping search results page also shows hand sanitizers, protective clothing, masks and other products that claim to be resistant to the new coronavirus.
Google said, "Based on a combination of advertiser sebidands and relevance, such as your current search keywords and your activity."
"
A Google spokesman noted that the company has a "sensitive event policy" for advertising.
Under the policy, Google bans content that "may exploit incidents such as natural disasters, conflicts or deaths."
The new coronavirus outbreak "falls within the scope of this policy, and we are actively implementing it on our platform."
"
The spokesman also said the policy applies to Youtube, which does not allow creators to make videos for profit from sensitive events such as the new crown outbreak.

The spokesman also said Google also had a "sensitive event policy" for online shopping and that it had been "actively implementing it."
Google said it was investigating the ads reported by CNBC and would remove them as soon as possible.
Google's advertising policy on "health products and drugs" prohibits "non-government-approved products from insinuating in marketing messages that they can be used safely or effectively to prevent, cure, or treat specific diseases."
"
Last week, Facebook also banned ads that claimed to prevent or treat the new corona virus and tried to create a sense of urgency around an epidemic, such as promoting a "limited supply" of a product.
Earlier, on February 26, TheVerge reported that Facebook had said in a statement that it would ban "advertising products that create a sense of urgency around the new coronavirus disease, such as hinting at limited supply, or guaranteeing a cure or prevention."
" 
Masks have been snapped up in the United States in recent weeks, but U.S. experts have warned healthy people not to buy masks to avoid a shortage of masks for medical staff.
Jerome Adams, the u.S. health secretary, tweeted:
"Stop snapping up masks, they don't help ordinary people prevent new coronavirusinfections, but if health care workers don't get masks to care for patients, then health care workers and communities are in danger!"
" 
Regulators elsewhere have also begun cracking down on advertising related to masks.
According to British media reports, the Uk Advertising Standards Authority banned advertising from both companies on the grounds that it was "misleading, irresponsible and likely to cause panic without justification".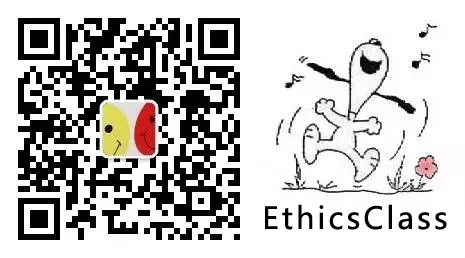 ---