5 reasons why Twitter video ads are being looked at differently

来源:social media today

By Andrew Hutchinson

Compilation: meek
It's no secret that Twitter will focus on video in the future. Data show that next year more than 91% of Internet users will watch TV while using the Internet, Twitter is aiming for this "second screen" trend, is trying to become the only provider of television and the Internet dual functions.
Twitter is a platform dominated by TV-related discourse discussions, where users can participate in live video and exclusive TV shows while also engaging in interactions, commenting and sharing in real time, integrating audience feedback behavior with video content. Twitter explores opportunities from people's desire to be more open about their comments, which in turn becomes part of a broaddiscussion and community of online networks, and explores them to realize their potential in video and provide space for audience synods engagement.
To increase the impact of video content on Twitter, the platform provides analysis of five key data.
"In the fourth quarter of 2016, 31 million viewers watched more than 600 hours of live video of about 400 events on Twitter. "Twitter has been working hard to build their live video products, using new tools and choices to increase brand awareness and audience engagement for live-streaming products.
Maybe you're not a fan of the Halo World Championships, but there's a lot of passionate users who love it. This group of users will be targeted by certain ad content providers and will be available for content that they may be concerned about. The key to this strategy is volume. If everyone cannot reach, then at least some highly concentrated groups will be able to reach them. As a result, Twitter covers 400 events and will build on that.
Audiences on Twitter watch about 50 hours of live programming a week, half of which are regular, as a result of agreements twitter has struck with various video providers to ensure regular programming on the platform. Because in addition to the diversity of video content mentioned above, the continuity of content is also critical to platform branding.
In addition to the larger audience video consumption, the arrival of a particular user group is also one of the advantages of Twitter's video advertising strategy. Especially for a one-off event, the strategy is very helpful. If advertisers get a lot of feedback from advertising, they'll "do it all right." In this way, the regular broadcast of the program is the "support" strategy is the most critical performance. This "pilot" path is also likely to be fully replicated.
In terms of the age distribution of the audience, Twitter mentioned that the vast majority of their video audiences were young users, nearly half of whom were under the age of 25. However, this is not surprising, the younger users are more technical control, the more likely it is to consume video content through the network platform. This is exactly a key part of the tv format's long-overextension and a key opportunity for Twitter's video advertising offering.
Last week, Twitter announced the addition of mid-range video ads, along with an alternative extension tool to meet demand. In response, they have repeatedly reiterated that they are trying to draw a line under a dispute over the behaviour of YouTube in recent days over ads in questionable content because of brand safety concerns.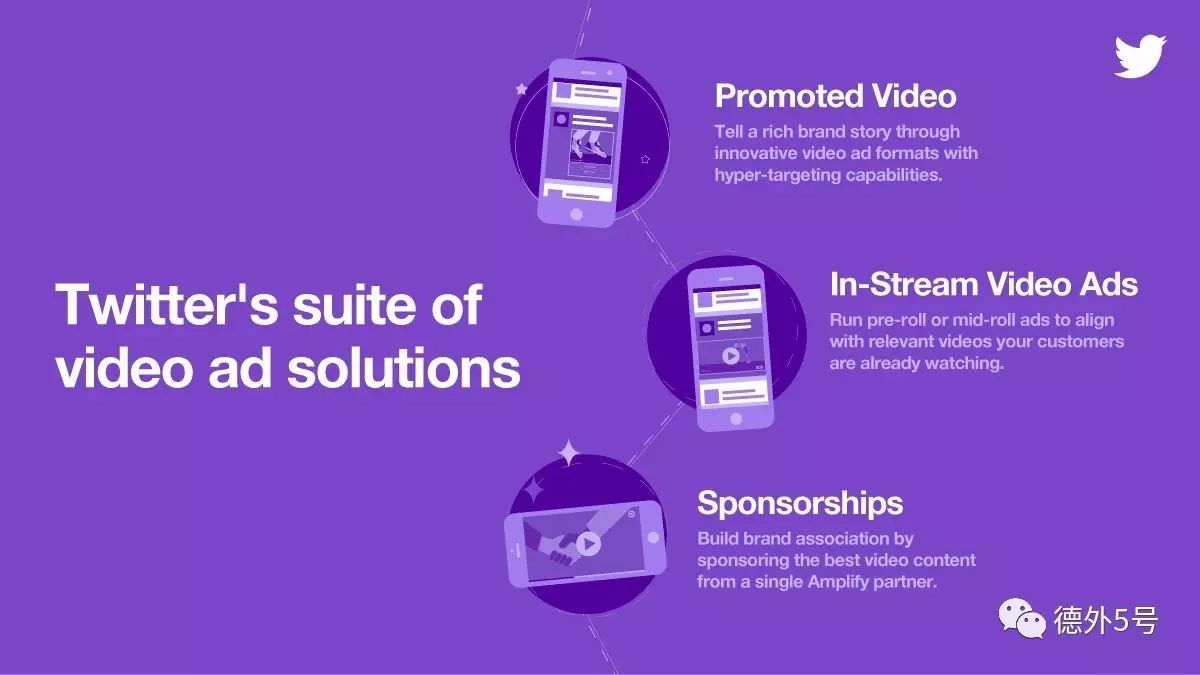 Twitter's video ad scheme "package"
This "package" covers three "dishes": promotional videos - rich brand stories with innovative video ad styles with high precision targeting performance; video patch ads - content-related videos interspersed before or in the middle of a video that users are watching; and sponsored ads , as a single partner. Build and expand brand connections by sponsoring the best video content.
Twitter says ads for premium live shows are 95 percent full, which means that when you're watching a live stream, you don't switch because of one ad (don't rule out that you might be browsing other social media messages at the same time).
Research commissioned by Twitter shows that video advertising strategies on the Twitter platform have increased ad recall rate by 194 percent, brand awareness by 50 percent, and brand relevance has been strengthened. Of course, the first thing to do is create good video content, but these numbers are enough to show that people have an open mind about video content on Twitter, and have a strong acceptance of the brand information above.

According to Moat, Twitter's latest certified data-testing agency, people click on 99 percent of the video ads on Twitter.
Twitter also cited a recent study with Omnicom Media Group. The study analyzed the brain activity of 127 Twitter users as they browsed different media formats, particularly video, a media format. Twitter says the data's appearance breaks the norm in online video, and finds that shorter videos, especially on Twitter.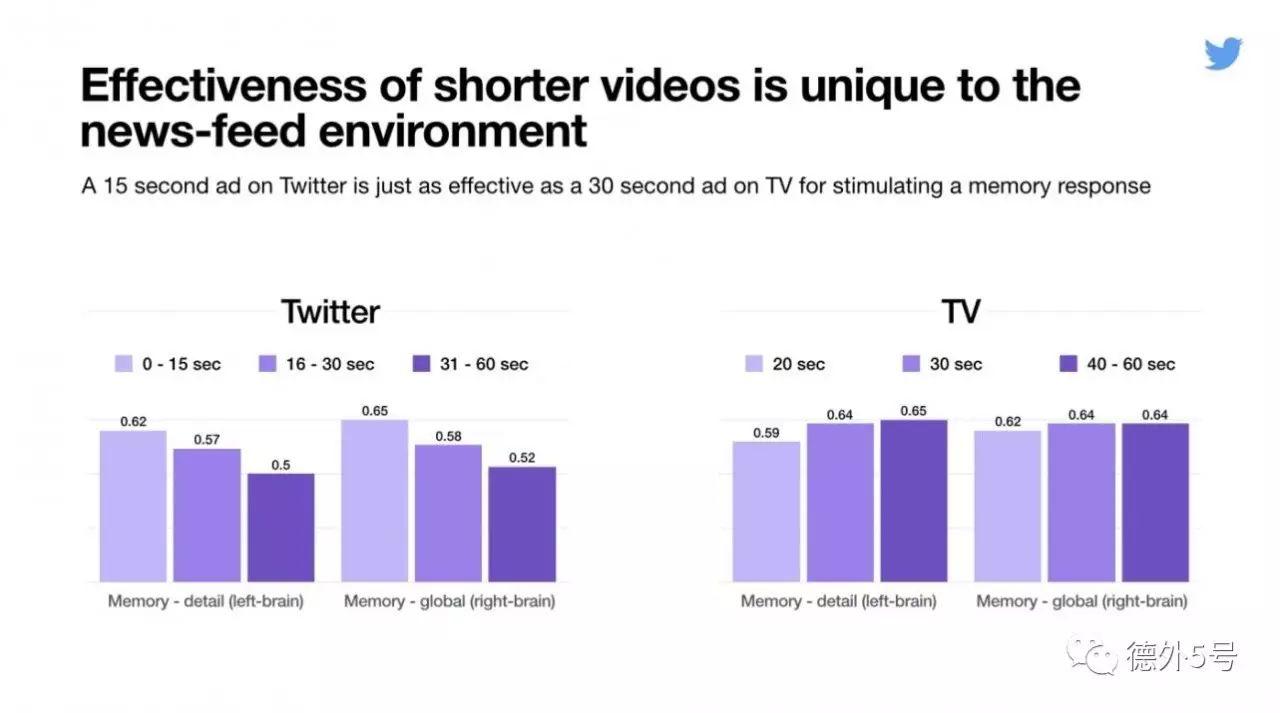 The effect of short video is particularly prominent in the context of online streams - a 15-second ad on Twitter is equivalent to a 30-second ad on TV in terms of stimulating memory response
Fast-paced, real-time streams may make the audience more receptive to the rapid delivery of information, which also encourages advertisers to create more fluid, undisturbed video advertising experiences. Twitter also said that the same video ads are twice as likely to be remembered after they are played on Twitter than on other video platforms.
While Facebook still has a broader video following, Twitter is building an equally effective target engine with more niche and attention. They need to do more to make it a viable option in terms of scale, and if they can do it, focusing on small audiences can bring great value to them in the long run.
First in China
Research Institute focused on media integration
Pass on faith and faith
Anatomy of practical experiments
Exploring countermeasures
Cooperation: Please contact WeChat backstage
By: dewaiwuhao@ctrchina .cn
Press and hold the QR code to follow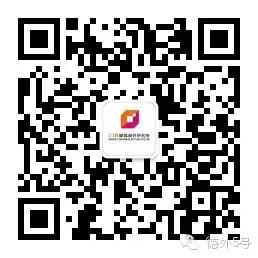 Below the point, write a message to express your views and attitudes

Welcome to forward this article to a circle of friends
---