Chinese companies are smashing money on Twitter? Advertisers tripled last year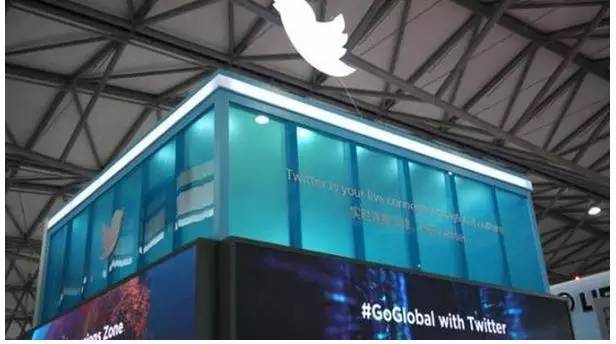 Twitter has set up a booth at this year's GSMA World Mobile Congress (MWC) in Shanghai.

"Twitter's advertising business in the Asia-Pacific region is growing at the fastest rate in the world and has not been affected by the company's slowing growth in its global advertising business," Alan Lan, Twitter's greater China commercial director, said in a media interview on June 29.

According to Alan Lan, Twitter's current business in China is mainly to help domestic advertisers go out to sea, helping companies in the Mainland, Hong Kong and Taiwan to seek markets outside Greater China, such as North America, Europe, Latin America, the Middle East and Southeast Asia. Asus, Huawei, Lenovo, 360, Baidu, etc., are long-term partners.
San Francisco-based Twitter Inc. opened an office in Hong Kong in March 2015 to serve mainland advertisers. In April, Twitter announced the appointment of Chinese Chen As the new managing director of Greater China, the first greater China managing director appointed by the company. The move is widely seen as Twitter's efforts to expand its business with Chinese advertisers, like Us companies such as Facebook and Google.
Shailesh Rao, Twitter's vice president for Asia Pacific, said Twitter's China strategy is not to attract social network users, but to do business for Chinese companies.
Alan Lan said: "The Asia-Pacific region is growing at the fastest rate, with China, Japan, India, Southeast Asia and the Middle East being the fastest growing key markets in the world and are now managed by our Singapore headquarters. The Singapore team itself is growing very fast in its Asia-Pacific headquarters. "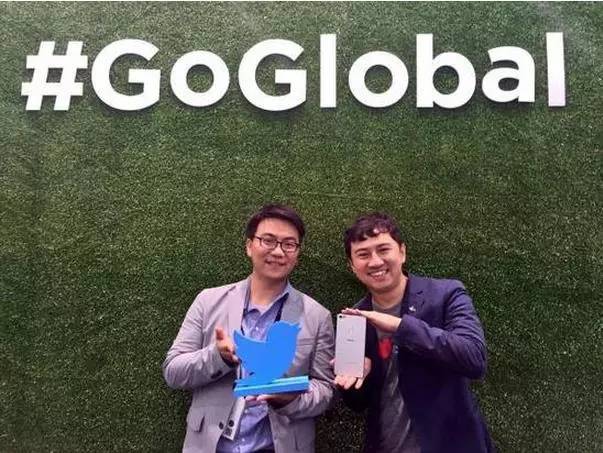 Twitter's slogan, "Go Global," is the perfect illustration of twitter's ambitions to expand global markets. Right, Alan Lan, Twitter's greater China commercial director.

Alan Lan says Twitter's advertising back-office pricing is similar to that of overseas channels, using a bidding model. The so-called bidding model, that is, advertisers can be targeted at the audience to provide their own reasonable price.
"For example, if your audience clicks on an ad, you quote based on how much ROI (roI), how much CPC (cost per click), and how much you think you'll be able to cash in after the app downloads it. So advertisers on Twitter can use their price to bid and have autonomy. Alan Lan explains, "The way to bid is autonomous, but it's a bid." For example, mobile phone users want to lock up high-end users in Japan, perhaps many brands want to lock in the same type of users, the highest bid or the highest click rate can be displayed. Overseas routes are essentially using this bidding model. "
Speaking about the characteristics of Chinese companies compared to other countries, Alan Lan said, "Domestic advertisers pay more attention to ROI (return on investment ratio), more to see the direct effect of the delivery, "spent a dime advertising to have a dime effect, which is more clear than overseas advertisers to calculate a little more clearly and more clearly." "
In April, the Wall Street Journal reported that Twitter's net increase in new users in the first quarter was a surprising 5 million, bringing the number of users who log on at least once a month to 310 million, up 1.6 percent from the previous quarter and reversing a previous decline.
But that performance was overshadowed by the fact that Twitter's advertising business was slowing. Twitter expects revenue growth to be as low as 17 percent in the second quarter, down from 61 percent a year earlier.
In contrast, Twitter's advertising sales in mainland China are growing strongly. In April 2016, the BBC quoted Twitter as saying that Twitter's advertising sales in mainland China grew rapidly in 2015, with the number of Chinese advertisers on the platform three times as fast as in 2014.
After Twitter celebrated its 10th birthday in March, the social media giant is still trying to expand its user base and look for new ways to improve its profitability.
In a letter to shareholders, Twitter said, "The weaker advertising demand reflects the fact that advertisers are spending more on higher-performance video advertising products and less on traditional advertising; traditional advertising methods include attempts to get users to visit advertisers' websites or add their email addresses to the send list."
As a result, Twitter has made it clear that its current use in video is focused on effort.
"Twitter has always had new features coming out, and recently featured in the video section. There are already more options available on Twitter, with Giifs, a six-second short video with Vine, or live video streaming on its Periscope. More new services will be introduced in the future.
---