Facebook, Snapchat and Twitter compete for share of video ads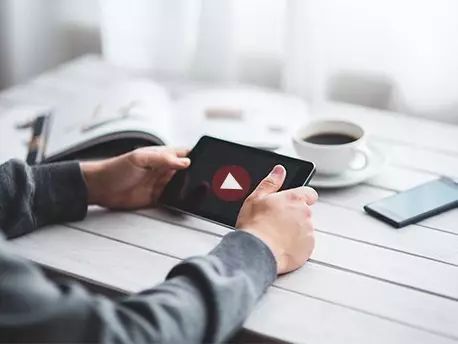 Facebook, Snapchat and Twitter are launching massive campaigns for video content, hoping to increase usage and generate more digital video ad revenue in popular forms such as pre-post ads and video interstitial ads.
"It's a new phenomenon that consumers, especially young people, are watching video content on different devices and multiple platforms. Social platforms also want to get their attention," said Debra Aho Williamson, chief analyst at eMarketer.
Video advertising has become an important source of revenue for the social media industry. But they are still not satisfied.
The "social attribute" positioning of social platforms hinders its own development. The broader digital video advertising business is what all social property platforms are looking for.
eMarketer forecasts that U.S. digital video advertising spending will reach $13.23 billion this year, up 23.7 percent from 2016. By 2021, spending will reach $22.18 billion.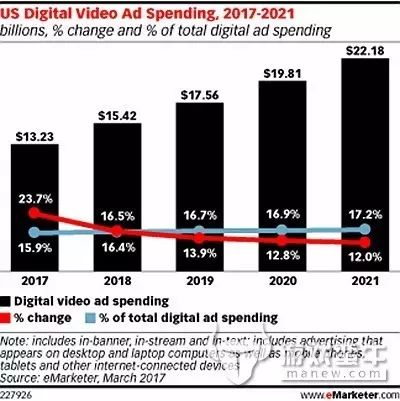 eMarketer does not include video spending on social platforms in its digital video ad spending forecast, but only counts rich media-wide statistics. Rich Media, which is expected to have a us market capitalisation of $1.033 billion this year, includes Flash, JavaScript and video ad types that will not appear in video players.
Todd Silverstein, Edelman's head of performance marketing, said: "Companies like Facebook know that their users are increasingly eager for video content and are actively harnessing brand marketing to earn dollars, which traditionally go to online video or radio buying markets.
While Facebook has a deep base and a large audience, there is no absolute guarantee of its success. Today's consumers can't be watching TV shows, so Facebook must change the behavior of its audience by offering great programming and an advantageous video platform.
At the same time, Snapchat's "Show" videos are short in length and are popular with young people who love creative, fast-selling short videos. Television networks are their main video partners, and ads often use Snapchat's common vertical video format.
However, many marketing industry people have not yet developed the habit of using Snapchat to create video ads. As companies continue to launch new programs, it's one of the difficulties to persuade them to use this unique form of advertising.
Twitter has relied on the basic form of live-time reporting, emphasizing live and event-oriented video content. Like Snapchat, Twitter has adopted a popular video format, the Amplify Video Publisher Partner Program, for advertising in its new shows. Twitter is determined to promote its video campaign, given the decline in its user base and the decline in advertising revenue.

Bull Community (manew.comShare the latest game development and game-going content.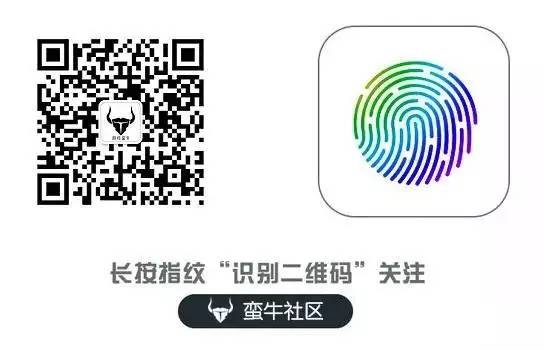 ---