FB, Google and Twitter have banned cryptocurrency ads because Boss doesn't like it?
From getting started to mastering, it's enough to see me!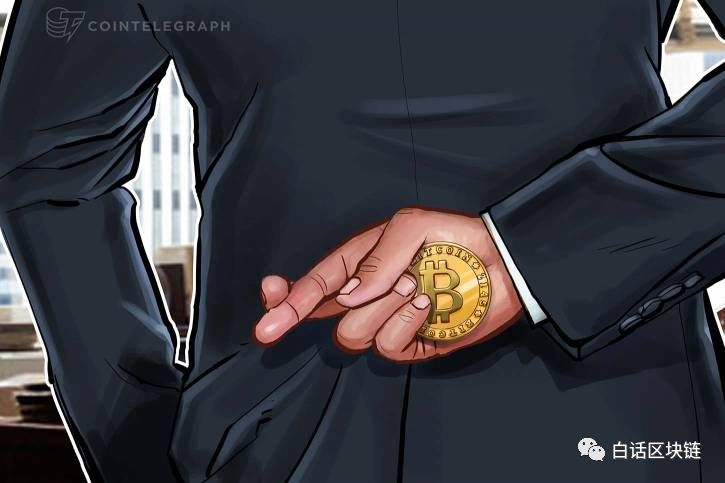 Introduction:
FacebookIn January 2018, it was announced that it would ban advertising of cryptocurrencies, first token issues (IOs) and binary options to prevent fraud. The policy will be fully implemented on its core platforms, including Facebook, Audience Network and Instagram.

GoogleIn March, it was announced that it would ban advertising of cryptocurrencies and ICO-related products, including unregulated or speculative financial products such as binary options, cryptocurrency wallets and cryptocurrency exchanges, from June.
Just after Facebook and Google,TwitterOn March 27th it announced the start of a ban on cryptocurrency and ICO-related advertising, as would advertising by cryptocurrency trading markets and digital cryptocurrency wallet services, unless the company is already publicly listed on major securities markets.
Social media platforms frequently ban cryptocurrency-related advertising, but the move contradicts the ideas of its leaders, with founders of social media such as Facebook and Twitter praising cryptocurrencies and their underlying blockchain technology.
Let's take a look at what Facebook co-founder Mark Zuckerberg and Twitter CEO Jack Dorsey and others think of the technology.

Facebook and Instagram ban ads
In early 2018, Facebook co-founder Mark Zuckerberg posted positive comments on Facebook about cryptocurrencies that focused on the potential benefits of cryptocurrencies for companies like Facebook and the rights that people bring.
His comments also focused on the increasingly discussed topics - centralization and decentralization , " Zuckerberg said:
There are some important reverse trends, such as cryptography and cryptocurrencies, which gain power from centralized systems and put them back into people's hands. I am interested in delving into the positive and negative aspects of these technologies and how to better apply them to our services.
Just two weeks later, Facebook announced it would ban cryptocurrency-related advertising on the platform, and other cryptocurrency communities have handled ads differently.
Three months later, Facebook was caught up in one of its biggest scandals since its inception: the platform provided personal data to more than 50m users to Cambridge Analytica, a political consultancy.
Zuckerberg acknowledged on Facebook that the company had made a "mistake" and outlined what led Cambridge Analytica to access Facebook user data. He also published advertisements in British newspapers, publicly apologized, and Facebook faced a barrage of lawsuits.
Regulatory issues for cryptocurrencies and ICOs have been pending this year, and Zuckerberg suggested in an interview with CNN last week that Facebook could benefit from regulation:
I am not sure whether we should be regulated. In general, technology is an increasingly important trend in the world, and in fact, I think the real problem should bewhat's the right regulationInstead ofShould it be regulated?。




Of course, I would like to see transparency in advertising. If you look at how much regulation there is on TV and print advertising, you'll see why there should be more regulation of advertising on the Internet, and they should have the same transparency requirements.
By contrast, one of the main features of Bitcoin and other cryptocurrencies is the ability to encrypt data, providing users with anonymity and privacy.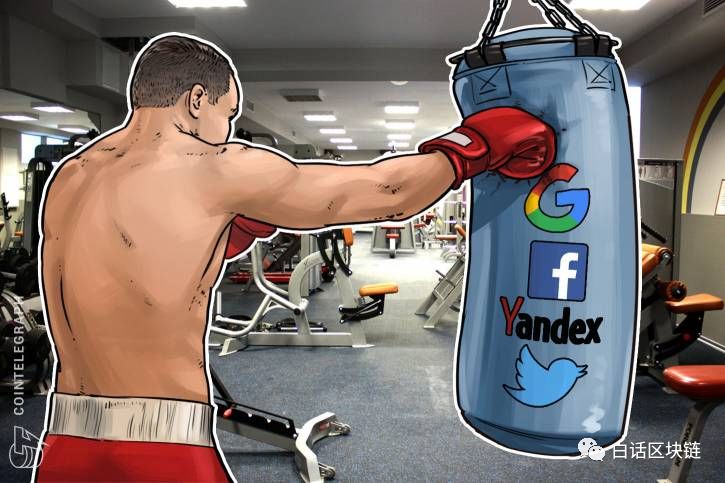 Twitter CEO sings praises for Bitcoin
As Zuckerberg battled the Facebook leaks, Twitter CEO Jack Dorsey recently sang a praise on Bitcoin.
In an interview published in the Sunday Times on March 21, Jack Dorsey, chief executive of Twitter and Square, predicted that Bitcoin could become the only global currency within a decade:
The world will eventually have only one currency, and the Internet will have only one currency. Personally, I think this currency will be Bitcoin, maybe more than a decade, or sooner.
Dorsey invests in Bitcoin himself and is a strong advocate of virtual currencies. He is also the chief executive of Square, a point-of-sale software start-up, and will soon integrate Bitcoin trading capabilities.
Dorsey has also invested in Lightning Labs, which has invested $2.5 million to lead the development of The Lightning Network, which promises free and fast bitcoin transactions.
While Dorsey is optimistic about Bitcoin, he reiterates that start-ups like Lightning Labs are key to blockchain's global application:
Bitcoin trading is slow and expensive at the moment, but as more and more people own it, these disadvantages disappear. In the future, there will be new technologies to build blockchains that make them more accessible to the public.
Disturbingly, Twitter is the latest social media to ban cryptocurrency advertising.

Rumours that Twitter would ban cryptocurrency advertising became on March 27th. If the ICO is not publicly listed on some stock exchanges, Twitter will prohibit iCO and its token sales and advertising on the global cryptocurrency wallet platform.
Once again, there is a clear disconnect between the thinking and the company's own plans.
Twitter has followed in Facebook's footsteps. Advertising campaigns on social media have allowed some fraudsters to promote, so social media is trying to protect users from fraudulent companies and scams, which have led companies to do the same.
In essence, start-ups' original business plans have been shelved because fraudsters want to take advantage of blockchain and cryptocurrency volatility. A notorious example is the hacking of the Twitter account slot of John McAfee, founder of the antivirus software company McAfee, to promote some obscure virtual currency tokens.
In addition, Twitter is flooded with accounts that mimic the well-known cryptocurrency Big Curry, which attract unsuspecting users.
Google follows closely behind
Google, the world's largest search engine, is following in the footsteps of other social media.
From June 2018, Google's updated financial services policy shows that all cryptocurrency-related advertising through its AdWords service will be banned, and consumer protection will again be the main driver of this move.
There is an irony in Google's move. While cryptocurrency advertising will come to an end, Google could actually stifle the growth of the cryptocurrency companies it invests in. Like blockchain-based cloud storage company Storj and payment platform Veem, Google has invested in them, but once the advertising ban takes effect, they can't run ads on Google.
Less than a year after Alphabet, Google's parent company, invested in Blockchain.info, an online wallet company in London, the move to ban cryptocurrency advertising came to an end. It remains to be seen how Blockchain.info will advertise on Google after June 2018.
At the time, Alphabet partner Tom Hulme said they had invested more than $70 million in Blockchain.info, a huge investment because "the pace of innovation in digital currencies is unparalleled," According to Fortune.
Two months later, however, cryptocurrency wallet providers and potential ICOs were unable to make an appearance in the world's largest search engine.
Other platforms
Snapchat, another large social media platform that is also boycotting cryptocurrency ads, has introduced bans similar to Facebook and Twitter, but currently bans only ICO ads.
Ironically, Snapchat investor Jeremy Liew is also optimistic about Bitcoin and has made some high-priced predictions for several cryptocurrencies that performed well last year.
China has taken a hard line on cryptocurrencies at the government level and has implemented them at the level of the country's internet companies. In September 2017, China ordered the closure of cryptocurrency exchanges.
As Recode reports, cryptocurrency-related advertising cannot be stopped on the pages of companies such as Alibaba and Tencent. Meanwhile, the South China Morning Post revealed that search engine Baidu will not return ads for any cryptocurrency-related searches, only news and posts.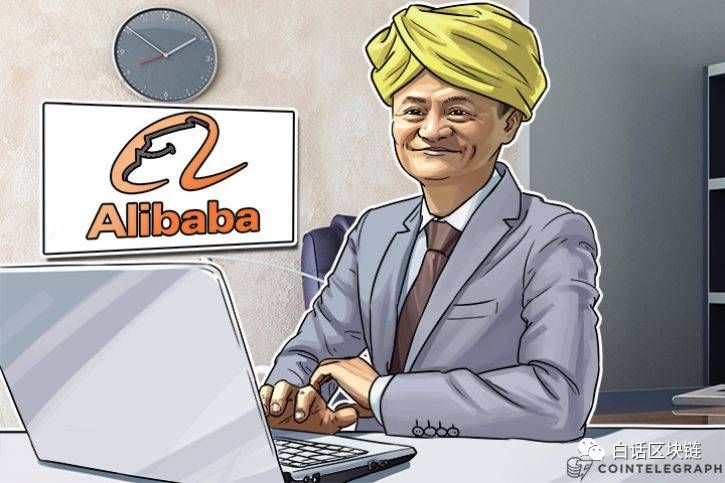 Five, where social media is going
That's a question that may not be answered in recent months, and the world is waiting for clear regulatory guidelines for cryptocurrencies and ICOs.
Despite the SEC, a pioneer in this field, we may continue to see a chilling view of the promotion of ICOs and cryptocurrencies on most online platforms.
These extreme sanctions will remain in effect until the regulation of the majority of users is protected from ICO fraud and misleading investment opportunities.
Original author, Gareth Jenkinson
Original links https://cointelegraph.com/news/facebook-google-and-twitter-ban-ads-but-do-its-founders-really-really-dislike-crypto
原文标题|Facebook, Google and Twitter Ban Ads, But Do Their Founders Really Dislike Crypto?
Article Compilations . . . Aimee
——End——

Statement: Article for authorTheIndependent views do not represent a non-word blockchain position and do not constitute any investment opinion or suggestion. 』
Public number back stage reply keywords View information:
Reply 0  Direct "Blockchain from 0 to 1 must-read"
Reply 1  Direct "The Essence of White Blockchain History"
See more -


Like to please give us a compliment, thank you. 
(●—●)
View history
---