Marketing Friday, Twitter will release advertising details, Tencent launches Marketing API
Another week's final workday, don't forget to have a wonderful weekly marketing message waiting for you! It shouldn't be too late, first take a look at this week's industry news!
Twitter to expose ad details: including time and user base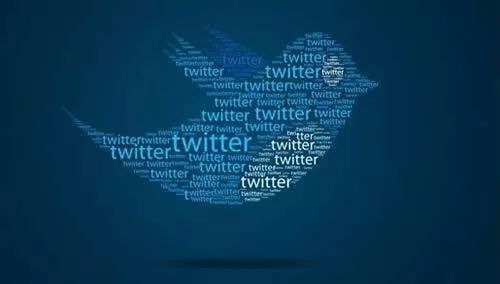 As pressure mounted on social media sites such as Facebook, Twitter has announced a new policy that in the future will take a more transparent approach to ads running on its platform, and users will be able to know who the platform's ad buyers are, foreign media reported. Bruce Falck, general manager of Twitter's product and engineering revenue division, said the new policy would be introduced in the coming weeks.
In the future, Twitter will launch a new Transparency Center that will provide the following information:
1. All ads run on the site now, including ads that are "for promotional purposes only"

2, the time the ad will run

3, the target of the user base

4, the buyer identity behind political advertising
Facebook goes live on its H5 gaming platform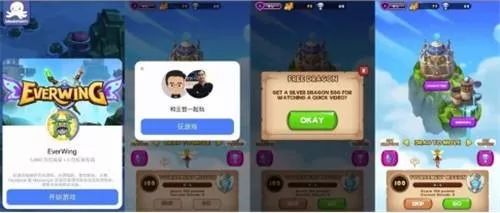 Facebook, the world's largest social network, announced its entry late last year.Instant Games, its H5 gaming platform, is launched onlineunlocked its 2 billion-level user market. On October 19th, local time, Instant Games began using ads from Facebook Audience Network to advertise in the first four games, including EverWing, and turned on payment testing on the android platform. to launch the game realize the road, free up huge business opportunities.
Tencent Social Ads Launch Marketing API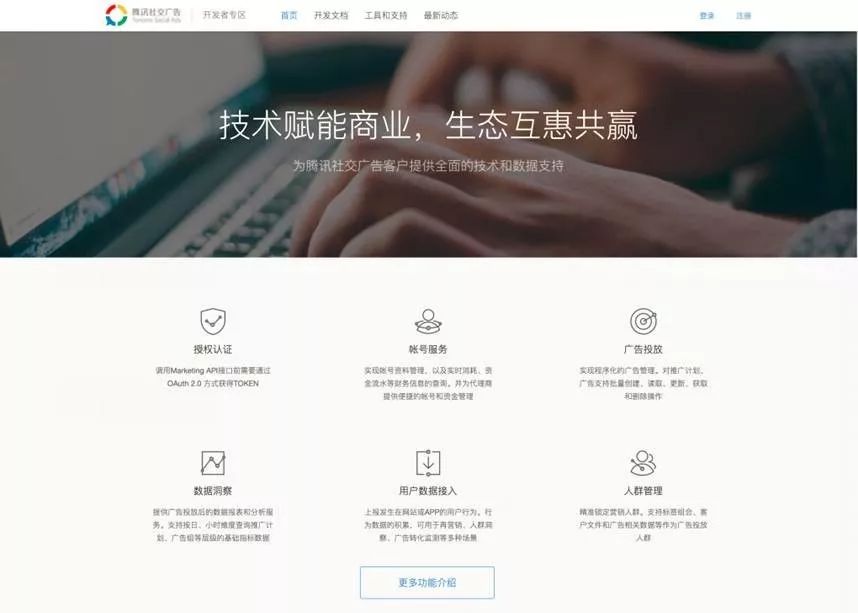 In the mobile social age, how to integrate data, technology, and creativity into marketing has become a new industry trend. To this end,Tencent Social Ads LaunchedMarketing APIThrough automated marketing, marketing data monitoring, system integration and other functions, build a new marketing ecosystem, work with the entire industry to explore the future of the mobile social era. Under the wave of mobile and fragmentation era, the battleground of social marketing is full of smoke. With the development of information technology, marketing thinking continues to subvert tradition, media delivery has become intelligent and procedural. In this regard, Tencent social advertising has already perfected the layout, to createMarketing APIHelp the marketing wave.
Youku Into information category short video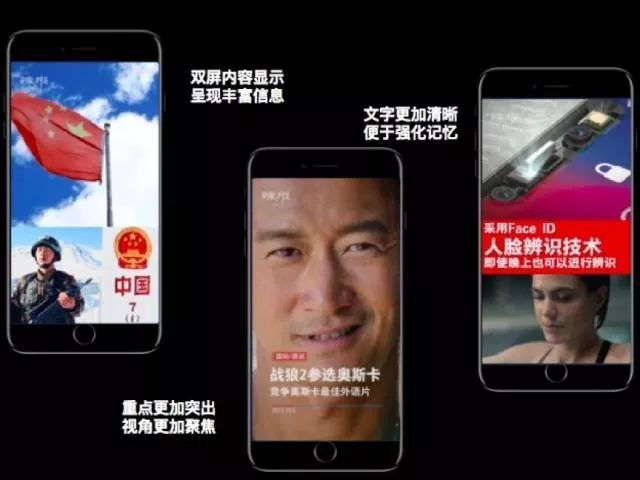 Youku Autumn Collection Event On the First Day,Youku officially launched a new information product matrix, with the domestic mainstream media to jointly develop a new form of information. The vertical screen is a product way that Ali Da Entertainment combines all the thought and understanding to come up with. Youku's vertical screen wants advertisers to get better traffic inlet, higher exposure value, and a more appropriate way to present.
Apple Google App Store Q3 makes $17 billion net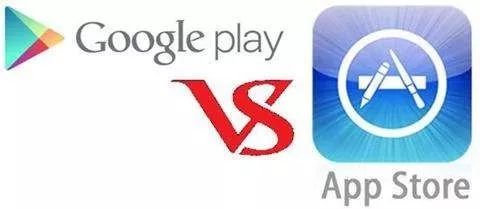 Global app downloads and revenue hit a record high in the third quarter of 2017, according to a new report from App Annie, an app market research firm.Apple's App Store and Google Play, two major app stores, saw nearly 26 billion downloads in the third quarter, up 8 percent from a year earlier.This number does not contain app reloading and upgrade data, only new download data. In other words, this can depict the real growth of the app economy, without including the download behavior that people make because they want to get a new version of an existing app, or to re-download an app that was installed before. On top of that, app revenue reached a record $17 billion.
Amazon wants to grab share of video ads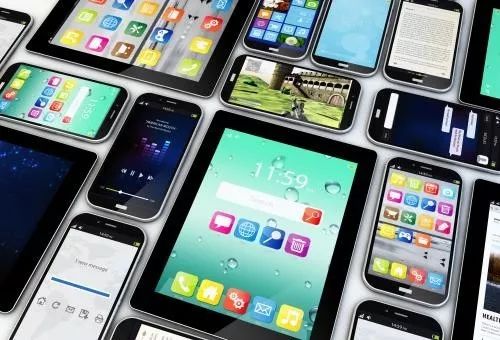 Although Amazon was originally known as an e-commerce medium, it also generated significant digital advertising revenue. eMarketer estimates thatBy the end of the year, U.S. digital advertising revenue is expected to reach $1.65 billion.On this scale, Amazon will receive 2.0% of total U.S. digital advertising spending.
"Amazon has the ability to build a video advertising platform to compete with sites like YouTube, Facebook, Twitter and Hulu," said Paul Verna, chief analyst at eMarketer. "
However, Amazon will have to be careful not to annoy users, who are used to ad-free video experiences. He added: "Amazon may selectively run ads on some of its platforms, such as Twitch, but it would be unthinkable if paid subscription episodes were interrupted by advertising." "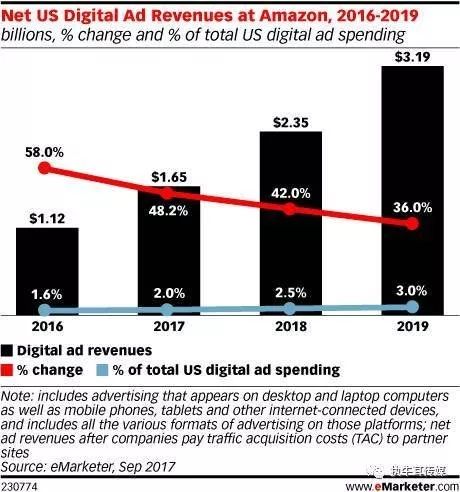 Amazon is discussing how to ensure that video ads don't appear on inappropriate content, which could worry advertisers about brand safety on other major video platforms, CNBC reported.
EMarketer estimates that Amazon Prime Video will have 85.3 million subscribers in the U.S. this year. By comparison, YouTube will have 186 million subscribers and Netflix will have 128 million.
Mobile ad delivery cooperation, welcome to call 400-822-8666
Welcome to reprint
Mi technology is the leading global mobile advertising and effects marketing platform, focusing on mobile advertising, effect marketing, new media content, covering mobile APP and social media two ecological, advertisers and traffic owners between the "value connector." With a strong advertising platform, innovative advertising products, leading big data technology, sophisticated operating experience, Mi Technology has successfully connected more than 10,000 advertisers and 300,000 traffic owners (APP and social KOL and other media resources), forming a domestic effect advertising, overseas effect ads, social media advertising, social media advertising, From the media and content, brand customer integration marketing services and other complete business layout, can achieve mobile-side full media coverage, build a mobile marketing closed loop, help advertisers to achieve brand marketing and effect marketing complement each other, help traffic owners to achieve advertising realization. Direct to the user, select rice!

---