Morketing Week: Uber claims $10 million from advertising agency; Temple Bank North America goes public; Google antitrust overhaul exposed; Twitter begins cleaning up ad targeting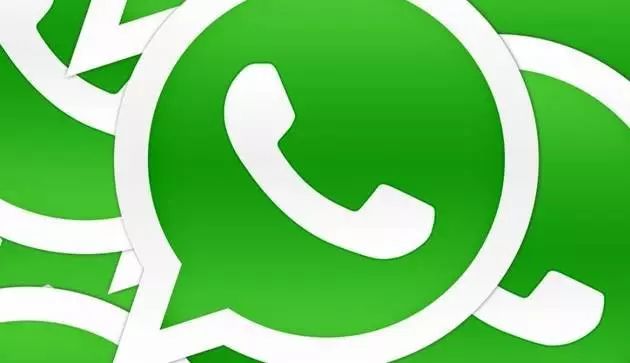 1、How can WPP's lost position be regained?
2, Apple cancelthe reward pumping, developers are not allowed to draw
3, Google anti-monopoly rectification plan exposed
4、Google buys HTC mobile phone business for $1.1 billion
5, Ali Entertainment set up a live entertainment business group, Zhang Yu also served as CEO
6. Uber sues advertising companies for fraud
7, Microsoft opens experience store in London
8、Mobile data marketing company mParticle gets $35 million
9、Temple Library goes public and interprets the prospectus: what did it do in marketing?
10, iPhone 8 and third-generation Apple Watch go on sale
11, Twitter begins to clean up ad targeting
1, Twitter began to clean up some of the ad targeting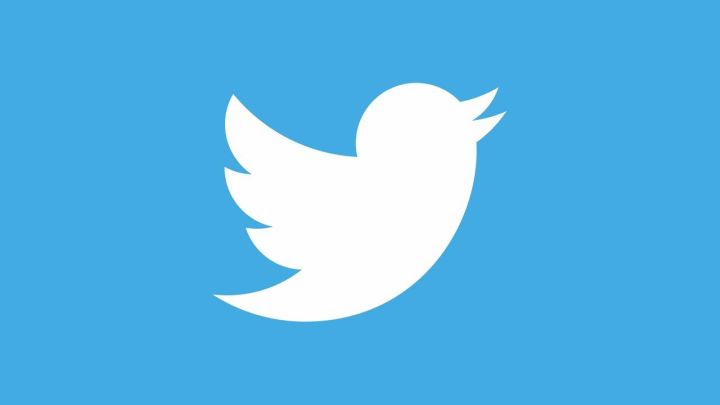 FacebookIt's not the only social media that has been forced to re-censor ad-directed categories. Twitter has joined in, removing inappropriate advertising targets.
Previously, advertisers could target ads on Twitter to users who were interested in offensive language. Now, a Twitter spokesman says it has resolved the problem because of a bug in the system. Twitter prohibits and will block any advertising campaignthats that contain offensive or inappropriate content, and will always have its own censorship policy in place.
2, Facebook will add ads to target audience will increase artificial review
 Facebook COO Sheryl Sandberg points to detailed steps in its company aimed at addressing recent ad targeting issues, adding artificial reviews to its target audience.
Previously, ProPublica pointed out that advertisers in Facebook's ad-directed choices could directly target users in the ad categories such as "Jewish haters," "how to burn Jews" and "Why Jews destroy the world." Facebook's response has removed these categories. Facebook's adware is largely automated. These categories are generated based on interests that users disclose themselves or Facebook infers. Advertisers can send targeted ads based on education and employment information submitted by users. These ad categories are automatically generated when users enter content such as "Jewish haters" in areas of concern.
3, ads encounter false traffic how to do? Google Promises Refunds
Google has confirmed that it will refund advertisers if ads are run through its system on websites with false traffic. Some of Google's partners have agreed to do the same.
Last August, it was reported that Google would refund some advertisers because ads purchased through the DoubleClick Bid Manager tool ended up on websites that generated fake traffic.
Google was only prepared to refund "platform fees" to advertisers, about 7 to 10 percent of their total ad spending, which is what advertisers pay for using Google's ad-buying tools.
4、Microsoft opens experience store in London to boost retail investment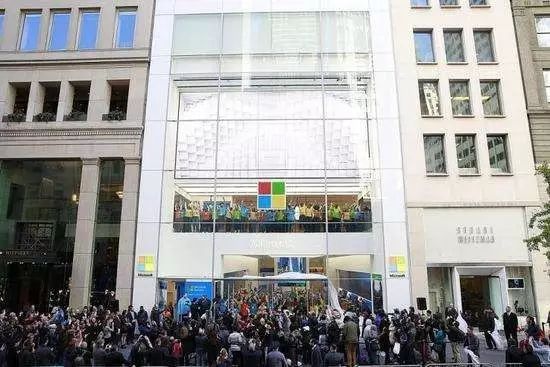 新浪科技讯 北京时间9月22日上午消息,人们通过网络和应用程序购买商品,购物可能会变成一种越来越虚拟的体验,但不可否认实体店体验的力量,对于这一点微软也是谨记于心。今天,该公司宣布将在伦敦牛津广场附近的摄政街开设一家新的旗舰店。
The area around Oxford Square, at the intersection of Oxford Street and Regent Street, is one of the world's best-known shopping areas, and the opening of a flagship store highlights Microsoft's growing retail investment.
5, Amazon to open office in New York, plans to hire 2,000 new employees
Online retail giant Amazon plans to open new offices in New York over the next three years and needs to hire a total of 2,000 new employees. According to CNBC, the facility is part of the Hudson Yards development on Manhattan's West Side.
Amazon leases more than 360,000 square feet of office space in five different areas on Manhattan's West Side, and plans to provide office space for the company's advertising, fashion and web services teams.
"It's great to be able to expand our business in New York and find more talent here. Paul Kotas, Amazon's senior vice president of global advertising, said.
6、Release 43 pieces in one breath, how does Tencent Pictures build a content platform?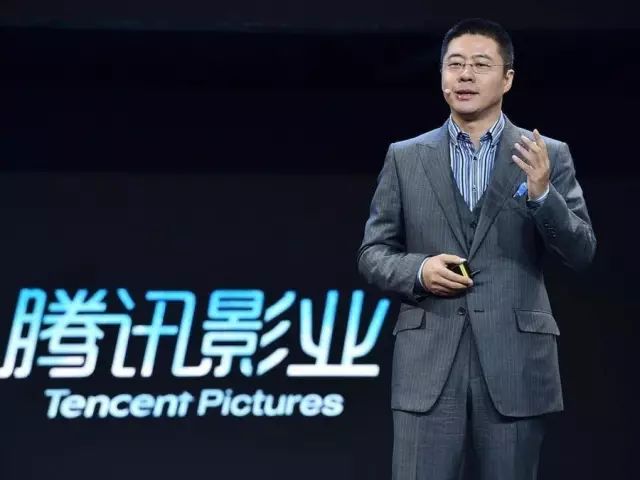 On the evening of September 17th, after Cheng Wuyan, vice president of Tencent Group and chief executive of Tencent Pictures, the annual launch of Tencent Pictures with the theme of "Sympathy Zhiyuan" was officially unveiled. At the launch, Tencent Pictures focused on the release of "Celebrating The Year", "The Antiques Bureau", "Tibetan Code", "Shanghai Fortress", "Tennis Prince" and other 43 film and television projects of the new news and progress. At last year's September 17 conference, the figure was still 21.
Big Dream Studios, a branch of Tencent Pictures, also released 13 high-profile film projects at the launch. In an interview with Entertainment Unicorn, Chen Hongwei, deputy general manager of Tencent Pictures and general manager of Big Dream Film Studio, said: "To explore different film possibilities, this exploration has success, there are failures, but for us are very serious, very serious, very willing to invest in the exploration." Speaking of this, Chen Hongwei said, all this "is still on the way." "
7、Baidu and Seagate to cooperate
Seagate and Baidu today announced the signing of a strategic cooperation memorandum to further strengthen their cooperation in information technology, big data analytics and data storage. According to the agreement, Baidu and Seagate regard each other as priority strategic partners, provide each other with and jointly invest in the advantages of each other resources, in products, solutions, services and other aspects of various experiments, jointly carry out a variety of technological innovation research, including SMR, cloud disk, helium disk and so on. As early as September 2014, Seagate and Baidu signed a memorandum of cooperation for the first time, for a period of three years.
8、Apple cancels the reward draw, and developers are not allowed to draw
On September 17th Apple changed its App Store review rules, including eliminating individual rewards for individuals in third-party apps, and requiring app developers not to draw from rewards, foreign media reported. Apple's previous changes to include third-party apps in "in-app purchases" from original creators require third-party apps on the platform to either turn off the "reward" feature or provide Apple with a 30 percent revenue share, causing huge controversy and generating $4.9 billion in revenue for Apple. The latest App Store audit rules eliminate the rules for third-party apps, and apples don't draw 30 percent of their revenue from individual rewards in third-party apps in the future.
9、Google antitrust overhaul revealed: Rivals can bid for any shopping ad

BEIJING, Sept 18 (Reuters) - Google has offered to auction off rival shopping comparison sites in order to comply with EU directives to stop favoring autonomous shopping services, people familiar with the matter said. Google submitted the latest offer to the European Commission on August 29th after being fined 2.4 billion euros ($2.87 billion) by the European Union. Under the latest proposal, Google would set a minimum price after deducting operating costs for independent bidding.
10、Ali Entertainment set up live entertainment business group, Zhang Yu also served as CEO
September 19 news, Alibaba Culture and Entertainment Group announced the establishment of Ali Entertainment Live Entertainment Business Group, including barley network, MaiLive and Wheatland three business brands. Zhang Yu, Vice President of Alibaba Group, Secretary General of Ali Da Entertainment, Ali Music and Barley Network, is also the CEO of the Live Entertainment Group.
11、Apple Safari adds cookie blocking feature, which is to cut off the advertising industry's grain and grass?
When it comes to cookies, this stored file in a browser helps users provide a more convenient Online experience in browsing the web by recording their historical information. In addition, cookies are the most important user data analysis approach of advertising companies, in personalized advertising customization and marketing play a major role.
Recently, however, Apple shocked the advertising industry by adding a new feature in its Safari 11 that blocks the collection of user information, Intelligent Tracking Prevention, which forces cookies to be deleted within 24 hours.
12、Uber sues advertising agency for fraud, claims $40 million
SaidRecentlyThe issue of digital advertising fraud has been a concern, but may be the first time that advertisers have come to court with media agencies for this reason.
On the afternoon of September 18, local time, Uber filed a lawsuit in San Francisco District Court alleging traffic fraud in the services provided by fetch Media, an advertising agency, which is a subsidiary of Japan Telecom Advertising Group.
The complaint alleges that Fetch's failure to "stop and correct fraud between the network and publishers" undermined Uber's delivery strategy on mobile media - "wasted tens of millions of dollars on non-existent, non-browsable, fraudulent advertising." The two sides terminated their contract a few months ago.
Related reading:Uber is claiming tens of millions of dollars in advertising lawsuits that concern whose interests?
13、Tencent and JD.com announce the launch of CP program Stakes, and other premium IP will be opened

On September 20th Tencent and JD.com announced a CP (Content product) initiative to explore the new momentum that IP gives the industry. CP plans to build on Tencent and JD.com platforms and big data, making accurate product matching and recommendations for fans and users, as well as product customization development. Tencent hopes to connect more industry cooperation through three-dimensional IP licensing business to achieve multiple ip and brand derivatives. Tencent expected to open up to JD.Including QQfamily, King's Glory, Crossing the Line of Fire, Happy Fight landlords and a range of high-quality IP.
14、Baxter Logistics Scales Down IPO: Target Raises $450 Million
Sina Technology Beijing time on the afternoon of September 20, due to weak investor demand, forcing Baxter Logistics to adjust the size of the IPO in the United States, the final issue price set the expected floor, financing $450 million.
The initial top-of-the-line capital raising is expected to be $932 million compared with the actual amount raised, Reuters reported, highlighting the need for some high-growth companies to lower their valuation expectations to attract investors who have been hit by the recent poor performance in IPOs.
The new offering is the largest U.S. IPO by a Chinese company since China Express raised $1.4bn in October. China Coma's share price has fallen below its offering price and is now down 22 per cent from its offering price.
15、Shaker partners with Airbnb, Chevrolet, Harbin Budweiser
On September 21st, the company announced a partnership with Airbnb, Chevrolet and Harbin Budweiser in a business plan to launch the "Dancing With the Voice Brand Video Advertising Debut". The three brands of this cooperation have opened a brand account, will shake sound as a long-term brand marketing position, with users to carry out emotional communication.
16、Facebook says it will hand over ads purchased by Russian agencies to U.S. Congress
Earlier this month, Facebook publicly said it had sold $100,000 worth of ads to accounts linked to Russia during the 2016 U.S. presidential election, foreign media reported. Now, the company has decided to provide Congress with ads it sold to the Russian organization, the Internet Research Institute (IRA), from 2015 to 2017.


The Russian agency has bought more than 3,000 ads in the U.S. targeting political and social issues in the United States, Facebook itself has revealed. About 470 Of these Facebook Page accounts are linked to these ads, "our analysis suggests that these accounts and Page are linked to each other and look likely to be operating by the Russians." "
1, reports that Amazon may introduce smart glasses with Alexa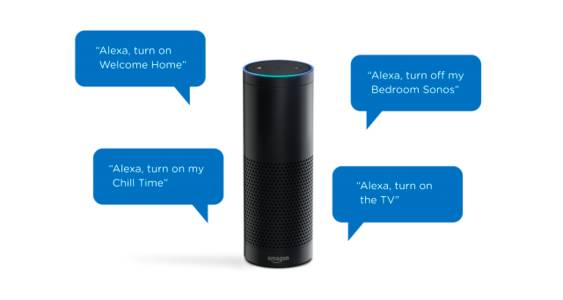 Amazon is developing smart glasses with Alexa, according to a report in the Financial Times. The smart glasses will be the same shape as regular glasses and will require a mobile phone connection. The glasses will be available at the end of this year. Apple is also rumoured to be developing smart glasses, but its focus is on augmented reality.
2, Pepsi and Alexander Wang push sugar-free cola limited bottle body
Pepsi and Alexander Wang introduced a limited edition bottle of sugar-free Coke, using his signature black main tone. In order to promote the "Live For Now Pepsi" brand concept, Pepsi love to find pioneering designers to work together, in addition to Alexander Wang, as well as industrial designer Yang Mingjie, eyewear designer Percy Lau, independent designers, and so on. The cross-border is also part of a marketing campaign to catch up with New York Fashion Week, with limited edition bottles only redeemed for the brand's official website's "Collection Event" and limited to 1,000 per day.
3, WeChat online called "natural officer" small program
If you can't read the artwork when you visit the museum, you can know the story behind it by taking pictures and identifying it through a small program. The app is part of Tencent's Tencent Art Plus program, which says it will also work with 100 museums in the future, adding features such as querying art collections and AR scanning paintings.
4、See how droplets play around "old" IP
Drip in the recent launch of the Shenzhen site carpool advertising, bold innovation, grasp the huge number of fans and market base, as well as in the hearts of a generation difficult to shake the position, with funny, should be the plot of the story packaging product interest points, so that the site carpool line this event quickly heated up, more product word-of-mouth viral diffusion solid foundation. By the classic image of a new extension, and through in-depth insight into the modern way of life travel to people's troubles, cleverly the west travel in the characters and the reality of the scene combined, the audience will smile at the same time, remember the site carpool ingenuity departure do not wait, fixed points will not be nonsense, site optimization, save time and down the road three value points.
5、iOS 11 is officially pushed: iPhone 5S can be upgraded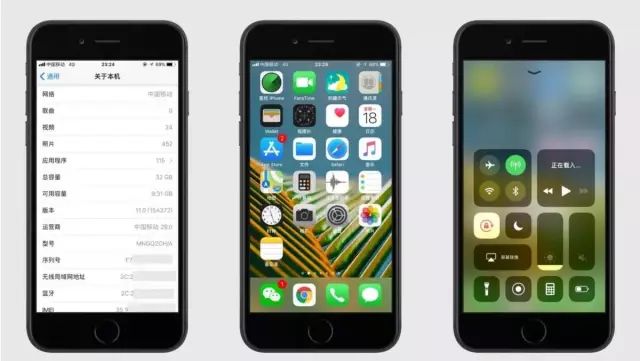 Apple has officially pushed users to its latest operating system, iOS11. This update is essentially global synchronization. At the same time, Apple has unveiled iOS 11-supported models, the oldest iPhone 5S supported by iOS 11.
Related reading:Is the iOS 11 upgrade Safari cookie blocking "deliberate destruction" or "another picture"?
6、Tmall Little Black Box Joins Starbucks to Push Personalized Custom Star Card
Recently, Tmall Small Black Box united Starbucks, the introduction of personalized customized star-share card. Customize your taste on the card and show the card so that the clerk knows the coffee you want and experience the Starbucks coffee customization service. It is also known that the blessing with a random fluorescent color can also be customized. At the same time, an ad appears online to let you drink coffee all over the world with this magic card that will read your heart.
Modern people more and more advocating fast service, personalized customization on the one hand to meet the personality of consumption, on the one hand to save communication costs, insight is still very practical, but also help brands to better understand the needs of consumers information. But for those who try new every time, I'm afraid it's not much use.
7、Yin and Yang Division glory? NetEase "Code MOBA" to start technical testing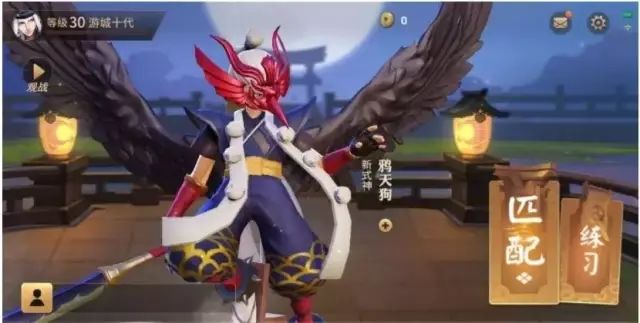 Weifeng news, NetEase's new MOBA game "code mobA" yesterday noon has opened elite technical testing, previously said the use of top-level IP, has now confirmed that this IP is "Yin and Yang Division."
8、Alipay small program began to target the user public test official launch date has not yet been set
Sina Technology News September 20 afternoon news, in the developer-oriented public test ingress a month later, today's Ant Open Day program special session, Alipay program announced open to users open public testing, users can use a Alipay program through offline sweep, search in the Alipay app or through other people sharing access and other ways.
At the same time, users searching for "small programs" within the Alipay app can access the aggregation page for the small program. This aggregation page provides merchants with opportunities to showcase small programs, including "Recent use," "Theme Showcase," and "Boutique Recommendations" sections, and will be one of the platforms that Alipay's mini-programs provide incentives for developers.
Ant Gold Service Merchants Open Product Sin Zhong said that Alipay small program is essentially a technology product, with mPaaS, Life Number and butterfly and other technical products, are Alipay this year for the ecological mobile technology open part, is one of Alipay service business supporting facilities.
9、Nike did something That Aldi would never do in his life.
The upcoming NBA season is Nike's first season in 13 years to replace Aldi as the exclusive sponsor of the NBA jersey. And of course something should be done at this point, or how can you afford to pay eight years and $1 billion in sponsorships?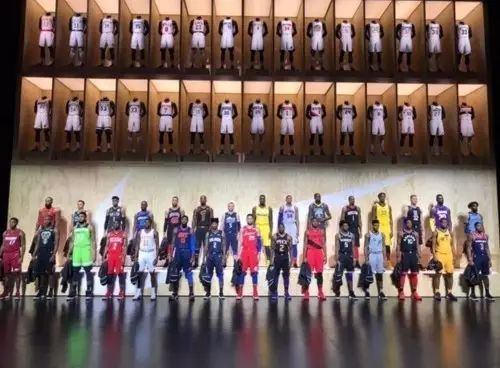 The surging Nike recently held a new jersey launch with the NBA, inviting 30 players from all NBA teams, including new paul George, Clippers forward Griffin and Warriors Durant. In addition to this eye-catching guest line-up, it's even bolder that they've released a new "landmark" product: a nike NBA Connected Jersey product that should be the world's first jersey to interact with a mobile phone. The latest "black tech" used in this is called "Nike Connect", which simply means that when consumers scan a shirt with an NFC-enabled phone, they can get information about the jersey's match and team at any time through the NikeConnect APP.
10、iPhone 8 and third-generation Apple Watch go on sale
Apple's iPhone 8 and iPhone 8 Plus, as well as the Apple Watch 3, are on sale at Apple's official website and offline retail stores, and the first pre-orders are also shipping. This year's two new iPhones have not been in short supply, the current delivery time of the national bank version is only "1-2 weeks." According to Keyequit, the iPhone 8 pre-sale was poor, with the iPhone X being released in October, and the third-generation Apple Watch was in better demand, accounting for 80 to 90 percent of total bookings.
11、iOS 11 just came online, IKEA hotspot development APP
On September 20th, the iOS 11 release, which has been described as the biggest release to date, went live. In addition to the smarter Siri, the AR virtual reality immersive experience is a major innovation, in addition to the improvements to camera photos. Cook called it "the first time hundreds of millions of users have been able to use AR, and Apple has brought it into the mainstream." "
 
Shortly after the new system was released, Ikea, which has always been a keen smell, launched an AR-enabled app, Ikea Place, based on Apple's augmented reality developer platform, AR Kit. Users of 6s or more only need to update iOS11 to apply Ikea Place to see intuitively how the selected furniture is actually placed in the apartment, office or home, eliminating tedious steps such as measured size, indoor color matching and so on.
12, Facebook Messenger monthly live users exceed 1 billion, add face effects to let users get a better experience
Facebook Messenger, Facebook's chat tool, passed the 1 billion mark last July. In a recent Facebook post, Facebook revealed that Messenger had more than 1.2 billion live monthly users in April. To make the user a better experience, Facebook adds new facial effects to video chat, and the newly installed filters and data processors make the video chat experience smoother.
1、Beijing's "New Deal for Shared Bikes": Advertising must not be placed on the body
Recently, "Beijing to encourage the development of standardized bicycle guidance (trial)" (hereinafter referred to as "guidance") issued, requiring bicycle hardware equipment to be equipped with vehicles should be installed on-board satellite positioning devices, and not set up advertising on the body.
2, Weibo response: user content copyright to the original author, according to the will sent to other platforms
On the evening of September 15th, Weibo issued a new version of the user service use agreement, which was interpreted as "either agree to my agreement, the copyright of the original content to me, or do not use micro-blogging products" of the overlord clause, instantly caused controversy, some netizens joked that "thanks weibo for me."
In response, Weibo in the early hours of yesterday morning, some of the money was modified, saying that users have complete copyright and other intellectual property rights of the content can be used legally, but all without the user and the micro-blogging platform's joint consent, unauthorized direct capture of the user has posted content on the microblogplatform behavior is unfair competition.
3、Audi opens a concert with car 'noise'
As the eleven holidays get closer and closer, the city suddenly becomes crowded. When you are tired of the noise of the city's horse, have you ever thought that in your opinion these noises from the car can actually be a pleasant sound of heaven.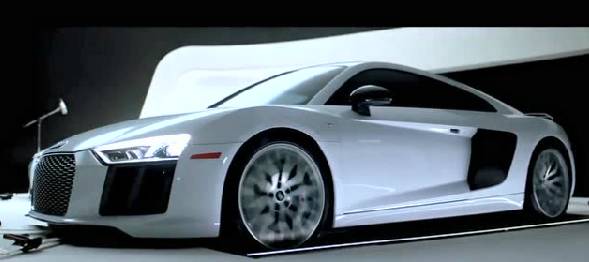 After listening to the orchestral concert from the Audi car and all kinds of classical instruments in one breath, did you suddenly feel that the whole person had been let go? In fact, this is the recent Audi marketing campaign "Audi Orchestra", and the reason for such a special "car" concert, because of the United States Emmy Awards.
4, Chrome will block auto-play ads from next year
Starting next year, Chrome will only automatically play a piece of content without a sound on the media, or if the user is interested in the media. Not all users have the same preference for auto-play media, so Google has considered giving users the option of muting and unmuteing the entire site. The company tested the option last month as part of the browser roadmap.
Chrome 63 will add a new user option to completely disable audio from individual sites. This site mute option persists between browsing sessions, allowing users to customize the time and location of audio playback. Chrome 64 takes control to the next level and will allow users to play media that they want to play automatically.
5, IAB Technology Lab Component blockchain working group, to establish the advertising industry in fraud, measurement, billing and other standards
Blockchain is being reviewed for adoption in as many industries as possible. The technology is a step closer to gaining acceptance from the advertising community, according to the announcement of the blockchain working group by the IAB Technology Lab on September 18.
Richard Bush, co-chair of IAB and chief technology officer of NYIAX, a blockchain-based media contract exchange, told us that he believed "this working group is the first organization to set standards for blockchain in the media world." "
1、French McDonald's takes a dream yme for a dream yme for burgers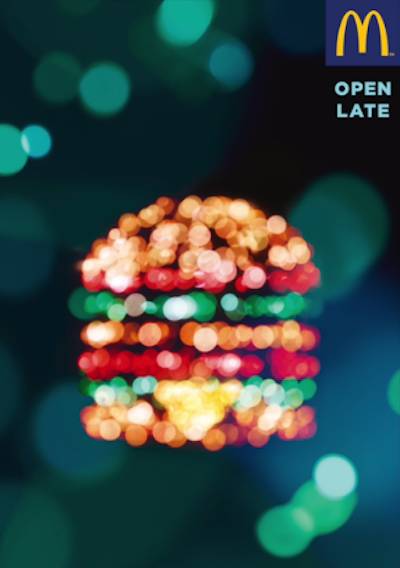 How to get people's attention to McDonald's stores open at night? The French can always come up with romantic ideas, and they've taken a fantastic set of "art photos" for McDonald's classics - burgers, fries and ice cream. The creative poster, produced by TBWA/Paris, "lights up" McDonald's stores in late-night movies. It is understood that in order to achieve creative ideas, the production team spent 10 days to prepare 1,100 LED, 80 meters of wire, and light shooting work took 2 days.
2、Drip and "toxic" ads aimed at young audiences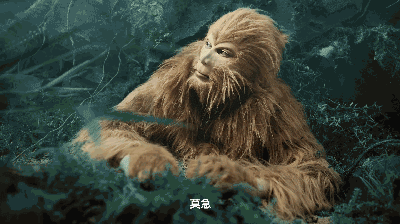 Following the previous "Chinese-style safety" viral video, dripping out of a new "toxic" ad. The video cleverly combines the three apprentices of the Tang monk in the Western Tour with the site's three value points of carpooling, making it easier for the younger user base to recognize and accept the new travel service.
So how to do the video is both interesting and toxic, drip first grab everyone's common understanding of the West Travel, such as the teacher four-person, five-fingered mountain and Gao Laozhuang and other familiar classic bridge section, and reuse these deep-seated classic bridge segments and life we daily taxi will appear in the combination of problems, And with humorous tone to allow the audience to deepen the understanding of the product and brand impression, effectively reduce the cost of user education to close the distance of consumer communication.
3、Kenzo's fall/winter 2017 ad continues the tradition of working with young American filmmakers
This time, Natasha Lyonne, the American actress who plays Nicky in "Women's Prison," plays a woman who reconciles with her past in order to move into the future, and meets a variety of characters on the road.
The latest trailer was whimsed by Danish photographer Casper Sejersen, kenzo's design director Carol Lim and Madonna's ace stylist Arianne Phillips.
4, Burger King and Sainsbury's use Spectacles to shoot Snapchat ad
Burger King and British department store chain Sainsbury's recently used Spectacles glasses to shoot brand ads and launch online on Snapchat, Adweek reported. The brand's advertising was shot from the perspective of the Spectacles wearer. Burger King and Sainsbury's were among the first brands to use Spectacles glasses to shoot ads and launch exclusive lying on Snapchat.
Burger King's ad was launched on Snapchat on September 18th, the first time it has been filmed with Spectacles glasses, despite a string of successful marketing campaigns on Snapchat.
1、NewsWhip: Instagram video ad engagement up 53% in May 2017

According to new data from social media analytics firm NewsWhip, photos are more involved on Instagram than video. But video participation on the world's top media publisher accounts grew 53% in May, outpacing the growth rate of photo engagements over the same period (46%).
Some news media organizations also seem to have noticed the appeal of video to Instagram users, and video content is growing rapidly. ESPN doubled the number of videos posted on its Instagram account.
2、Strike Social: 2017 YouTube Generation User Analysis Report
In fact, baby boomers are also paying attention to the latest report, "YouTube Generation Seri Analytics," in which advertisers pay their all-time attention to millennials.
Currently, 81 percent of Americans visit YouTube, with young people accounting for the vast majority. But, surprisingly, baby boomers are more likely to watch YouTube ads. In fact, baby boomers have 31.2 percent of the ratings, compared with 28.3 percent for millennials.
3、AdColony: Application Installation Marketing Report for the First Half of 2017
Video ads account for half of the marketing spending of 100 top app developers, according to AdColony's latest App Installation Marketing Report for the first half of 2017. Full-screen video accounts for a quarter of developers' app installation marketing spending, followed by social video (16%). These video ads are also considered to be the most effective. At least two-thirds of developers think full-screen video (69%) and social video (67%) are the most effective.
According to the survey, 96% of developers used full-screen and social video ads, and interstitial display ads (89 percent), banner ads (87 percent) and social media display ads (81 percent) were also popular.
4、Newzoo: Nearly 40% of U.S. gamers play social casino games
In the United States, the United Kingdom and Australia, 37% of adult PCs and mobile users play social casino games such as slot machines, poker, bingo, Blackpool, Roulette and Baccarat, according to newzoo's Social Entertainment Consumption Survey in August. These gamers tend to be older, with 60 percent of those aged 36-70 playing social casino games. The game is the most popular in the United States (39%).
Overall, 53% of players play slot machines. At the national level, bingo is the most popular in the UK (55 per cent), far higher than the popularity of social casino games in the US and Australia. Among paid social casino gamers, poker (55 per cent) is the most popular, especially in Australia.
5、IFPI report: Streaming users up 8% this year, but record companies are making less money
The International Recording Industry Association (IFPI) recently released its latest 2017 Music Consumer Insights Report. While record companies make billions of dollars for it by uploading music to online users, IFPI says it's not enough, and in their view there's a huge "mismatch" between the advertising revenue they receive from uploading music and the fees they pay them.

IFPI CEO Francis Moore points out that the value gap is the biggest threat to the music industry. That's why record companies actively lobby Congress to pass legislation to close the gap. In addition, according to statistics, 40 percent of listeners use unauthorized music, most of which (35 percent) comes from streaming streaming streaming services, up 5 percentage points from last year. This platform is most popular among young people (12-24 years old).
6, YouTube releases 6-second video chart for the first time, Samsung tops
YouTube recently released the top 20 list of the most popular six-second ads, with Samsung Galaxy 8 ad topping the list. This is the first time you have published such a list, based on YouTube's internal global data for April-July 2017 and the Ipsos Group's Global Creative Rating Survey. According to YouTube's official announcement, the six-second video list is a special series of its ad leaderboards.
7, most marketers say they know To, but the details are vague
We often hear the advent of artificial intelligence (To) and the like. Elon Musk's To threat theory has also brought the issue back to a new look. But what exactly is To for marketers? What do marketers know about To?

ToGumGum surveyed executives in the North American marketing and advertising industry in June. The study found that 61 percent of respondents had a general understanding of To or its potential applications, but only 3 percent said they knew the field well.


1, luxury goods e-commerce temple library to the United States listed in the first half of the transaction volume of 1.925 billion yuan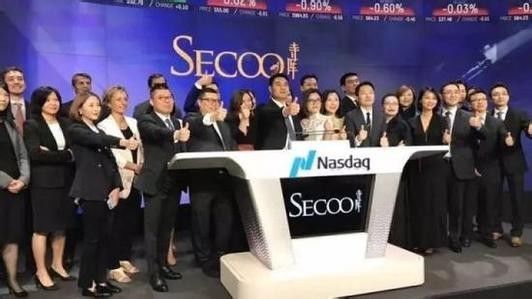 On September 22nd, luxury-goods e-commerce platform Temple Bank announced a $13.00 initial public offering at $13.00, with an initial public offering of 8.5 million shares, raising $110 million. It is reported that the main purpose of the ipo will be used to directly cooperate with more brands, marketing, open more off-line experience centers, improve the supply chain and global warehousing logistics system, upgrade IT technology level, and potential acquisition capital needs.
In its previous prospectus, Temple Bank said it was Asia's largest integrated luxury service platform based on the total amount of transactions (GMV) in 2016. According to prospectus data, in the first half of 2017, the total transactions of Temple Library Network amounted to 1,925 million yuan, revenue of 1.346 billion yuan, and net profit of 52.3 million yuan.

Related reading:Temple Library goes public and interprets the prospectus: what did it do in marketing?
2、Cat-eye microshadow merges to form new company
Internet ticketing platform Cat Eye Films and Microshadow announced Thursday that it will form a new company, Cat's Eye, which is dominated by Cat's Eye, which injects the entire business of film and performance ticketing, industry professional services, and film investment announcements; Light, Microshadow, Tencent, And Meigroup Review will become the company's main direct shareholders, micro-shadow original shareholders in the new company's shares through Microshadow holding.
Related reading:Cat's Eye Joins Micro-Shadows against Ticket- ticket, Guevara May Disappear
3、Under heavy pressure WPP to slim down again, five consulting design companies merged into one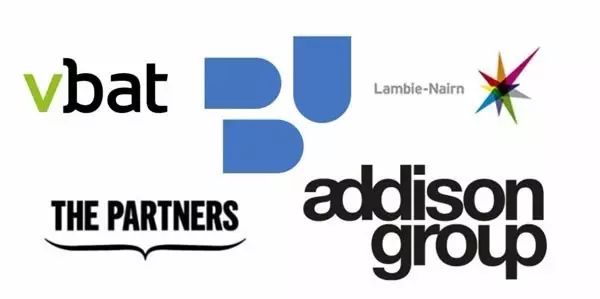 Following the merger of Maxus and MEC and Wavemaker, Mye and Salmon to Wunderman, WPP finally began its third major merger under heavy pressure. WPP recently announced the further consolidation of its five consulting and design agency, Brand Union, The Partners, Lambie-Nairn, Addison Group and VBAT, into a new global brand agency. Although the company has not yet been named, the merger process is expected to be formally completed in January.
It is reported that the original five agencies in 20 countries around the world 750 employees will be directly under the new company, the total global business will be more than 100 million U.S. dollars. Jim Prior, the former CEO of The Partners, will serve as the new global CEO and Simon Bolton, the global CEO of Brand Union, will serve as executive chairman.
Related reading:How can WPP's lost position be regained?
4、Google buys HTC mobile phone business for $1.1 billion
HTC and Google jointly announced that they would buy HTC's mobile phone business for $1.1 billion.
Under the agreement, Google will add TO HTC members who were originally involved in creating Google Pixel phones, and HTC will not exclusively license its intellectual property to Google. HTC will receive a $1.1 billion deal for the deal.
5、Mobile marketing start-up Swrve receives $25m D-round financing
Swrve, a San Francisco-based mobile marketing start-up, has announced a $25 million Round D-financing deal with Summit Bridge Capital, according to foreign media. To date, the company has raised more than $76 million.
6, LeTV games were acquired
Qianbao's gaming company, Ice Dome Entertainment, announced monday that it would buy LeEco Games, the exact amount of which was not disclosed. According to Interface News, LeEco's net assets are about 320 million yuan, with a total revenue of 100 million yuan in 2016 and a net profit of 20,000 yuan. LeEco responded that LeEco Games is a company that LeEco has participated in in the past and is not part of the listed company system.
7、Help marketers mine data from multiple channels, mParticle gets $35 million C round financing
Marketing technology start-up mParticle has completed a $35 million C round of financing. Harmony Partners leads the way, along with former investors Bain Capital Ventures and Social Capital. Since 2013, the company has raised $76 million. mParticle is dedicated to developing software that helps marketers mine data from multiple channels, including applications, websites, digital branch channels, and more, and analyze them. Not long ago, the start-up was named business Insider's list of 19 most interesting advertising technology start-ups in 2017.
Related reading:Mobile data marketing company mParticle gets $35 million
1、Qualcomm CEO: Cars will replace mobile phones as the most innovative product s10 in the next 10 years
Steve Mollenkopf, Qualcomm's chief executive, envisions the most exciting technological advances in the next decade in cars.
"Cars are going to experience a big wave of innovation", says Mr Molenkov, and many of the innovations will be in Qualcomm's areas of expertise, "and our technology will be increasingly used in cars".
Mr Molenkov's comments highlight the shift in the centre of gravity of Qualcomm, the world's largest maker of smartphone chips. Qualcomm's technology connects devices, including some of Apple's latest iPhones, to the phone's network, and is the brain of a phone, such as the Samsung Galaxy S8. But mobile phone market growth is already slowing, and Qualcomm has been looking to enter faster growth.
2、HTC Standalone VR Display HeadSet Suspected to Be Named Vive Focus
According to foreign media reports, you may not have heard of HTC's upcoming standalone VR display headgear, the Vive, which does n'up to a PC, but recently, news of the device came to light. According to the latest HTC trademark documents, this standalone VR headset is likely to be called the Vive Focus. It is understood that the document was filed with both the U.S. Patent and Trademark Office and the European Intellectual Property Office last week. Since no other Vive devices have been revealed as going on by HTC, the name is likely to be the final name for the standalone VR headset.
3、Google To chief says 'no worries' about To threat: it will revolutionise human industry
Silicon Valley's views on artificial intelligence are clear.
On September 20th John Giannandrea, Google's head of search and artificial intelligence, hit back at the aia threat theory put forward by Tesla CEO Elon Musk and others at a forum hosted by tech news site TechCrunch.
In John Giannandrea's view, people are too afraid of some common artificial intelligence technology. "I think there's a lot of hype around artificial intelligence right now. Many have no cause for concern about the rise of artificial intelligence. "Machine learning and artificial intelligence are critical and will revolutionize human industry," says John Giannandrea. What we're doing is building tools like Google's search engine to make human life more productive. "
4、Facebook's new chatbot automatically sells movie tickets to movie goers

Starting today, Facebook Messenger has launched a new chatbot that integrates the services of Fandango, an online ticketing platform. When U.S. users' conversational themes turn to movies, robots can automatically detect them, provide them with time for their release, and help them buy movie tickets.
5、HTC VIVE China President: VR business will grow stronger 
Rumours of HTC's Pixel phone team being acquired by Google were confirmed today, and the impact of VR as an important pawn in THE post-HTC mobile era has been widely watched. In response, WANG CONGQING, PRESIDENT OF HTC VIVE CHINA, RESPONDED TODAY.
According to First Financial Reports, Wang said in a circle of friends that HTC, Google and Vive are all important days, HTC will step up efforts to build VR/AR/To ecology! VR/AR/To will remain HTC's main focus in the process of promoting the immersive computer ecosystem. In response to investors asking whether VR business will be affected, Wang replied that "VR business will only get stronger." "
6, net red traffic also cheat? Because brands only want big numbers.
Net red now has a problem of traffic cheating. In particular, some hundreds of thousands of fans or less fans of the internet red, they are more or less using robots for artificial brushing. Recently we spoke anonymously to an Instagram post about robot traffic cheating.
Related reading:Net red traffic also cheat?
7, Amazon has a robot review problem
Robotic reviews are becoming a constant problem for Amazon's retailers and brands. Many small companies say they see a lot of one-star reviews on their product pages, and the syntax of those reviews is confusing. The problem is common among Amazon first-party and third-party buyers. "Comments are about our survival, and (fake robot reviews) have become a definite pain point. "One of the brands at Amazon said. In addition, he noted that Amazon's consumer solutions team had stepped in.
1、Baidu appoints former Micro-blogging CFO Yu Zhengxuan as new CFO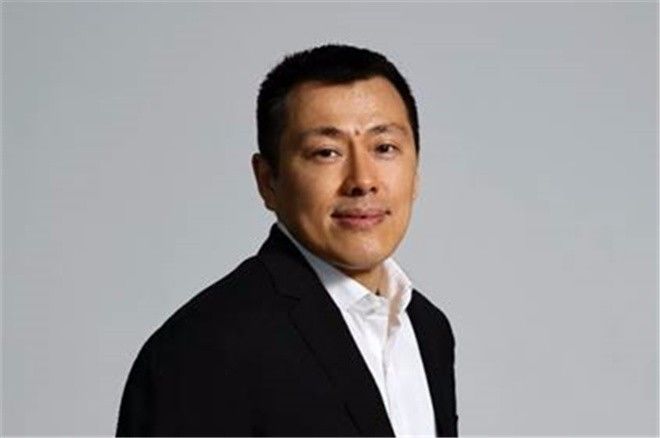 Baidu announced that Yu Zhengxuan joined Baidu as the Group's Chief Financial Officer (CFO) to lead the construction, development and operation of Baidu's financial system. Mr Yu will report directly to Robin Li, Baidu's founder, chairman and chief executive.
2、In order to enhance the creative strength, Yanglion Advertising Shanghai appointed three creative people
To further enhance the integration of creative strength, Yangshi Advertising Shanghai today announced several personnel appointments: Anthony Tham as executive creative director of Yangshi Advertising Shanghai, Chris Yueh as Yangshi Advertising Shanghai Creative Partner, And Yin Biaocai Yin) was promoted to integrated creative partner. Upon his new job, the trio will report to Sheena Jeng, President and Chief Creative Officer of Yangshi Advertising China.
Referring to the appointment, Zheng said: "Their participation will continue to expand the creative capabilities and integration capabilities of Yangshi Advertising, and accelerate our creative transformation, to better create more integrated creative solutions for customers." "
3, Snap is for the brand fusion advertising to recruit sages
Snap is bringing talent to the company's head of brand integration. According to Digiday, the new position is Snap, which will be responsible for connecting with Snapchat's content team and advertisers to discuss how to insert brandads into Snapchat's Programs. The location is in New York or Los Angeles.
---