See social ads from Tencent, Facebook, Twitter, Twitter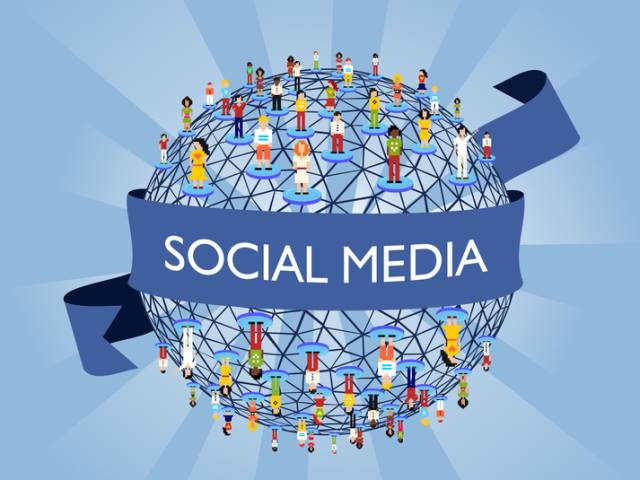 Text : ivy 
Source: Morketing
Since entering the mobile Internet era, digital advertising in the process of mobility, social advertising has also rapidly formed a fierce trend.

With the development of mobile social applications and the continuous innovation of native advertising forms, it is generally accepted in the industry that mobile native advertising will be the mainstream form of social advertising in the future.


We will learn from Tencent, Weibo,Facebookand Twitter.The big four social giants' earnings reflect the explosion of social advertising.

|Tencent

On March 17, Tencent released its fourth-quarter 2015 financial results and full-year results. For the full year of 2015, Tencent's total revenue was RMB102.863 billion (US$15.841 billion), up 30% from the same period last year, according to financial reports.

In addition, Tencent's online advertising revenue in the fourth quarter increased 118 percent year-on-year to RMB5.733 billion. Effect advertising revenue increased 157% year-on-year to RMB2,916 million, mainly due to the increase in QQ space mobile phone version, WeChat public advertising and the new WeChat Friends Circle advertising service.
Through the financial results, it can be seen that performance advertising has become one of the main driving forces of Tencent's advertising business. It is worth noting that the so-called "effect advertising" is not only in the traditional sense of the effect advertising concept, from the information flow to the video information flow, it is understood that the rapid growth of the effect advertising business, Tencent CDG (enterprise development business group) under the "social and effect advertising department" is one of the main driving departments.
(Weibo)

On March 2, the social media platform Weibo announced its unaudited financial reports for the fourth quarter ended December 31, 2015 and for the full year 2015. Net revenue for the fourth quarter of 2015 rose 42 percent from a year earlier to $149 million, capping the company's $146 million to $149 million forecast range, with advertising and marketing revenue up 47 percent from a year earlier to $129.5 million, the company said. For the full year of 2015, net revenue was $477.9 million, up 43% from the previous year. Revenue from advertising rose 52 percent from a year earlier to $402.4 million.

Weibo relies on 222 million monthly active users to achieve the growth of advertising, Weibo's advertising form is like a microblog content. Weibo CEO Wang Gaofei thinks native advertising will become the mainstream of China Mobile advertising in the next two to three years, and that this may be faster.
|Facebook

In early January, Facebook reported fourth-quarter 2015 results and full-year 2015 results. Facebook's total revenue for the fourth quarter of 2015 was $5.84 billion, with an operating profit of $2.56 billion (excluding non-GAAP of $3.523 billion) and a net profit of $1.562 billion. Facebook's financial performance was significantly better than expected.

Facebook's single ad business generated $5.64 billion in revenue and mobile advertising to $4.51 billion. Mobile ad revenue accounted for 80% of total ad revenue, compared with 69% in the fourth quarter of 2014. As of March, Facebook's service had more than 3 million advertisers.
|Twitter

On February 11, Twitter, the micro-blogging social platform, reported fourth-quarter 2015 results. Twitter reported revenue of $710 million in the fourth quarter of 2015, up 48 percent from a year earlier, and a net loss of $90 million, compared with a net loss of $125 million in the same period last year. Twitter's fourth-quarter adjusted earnings per share were $0.16, better than the average estimate of $0.12 for market analysts.

In the fourth quarter, Twitter's advertising revenue was $641 million, up 48 percent from a year earlier. Excluding currency movements, Twitter's fourth-quarter advertising revenue will grow 53% year-on-year. Twitter's mobile advertising revenue accounted for more than 86 percent of total advertising revenue in the fourth quarter.
Combined, the four social platforms reported rapid growth in revenue and profits from the global social giants, with the biggest driver being mobile advertising. The advertising products of each social platform also have something in common: based on their own platform characteristics, the development of the corresponding social platform information flow advertising products.
|The Essence of Social Advertising: Returning users and Reshaping Connectivity
Why social advertising in digital marketing is growing in share, in essence, or in line with the trend. Users are spending more and more time on social platforms, and the size and activity of users on social platforms is extremely high.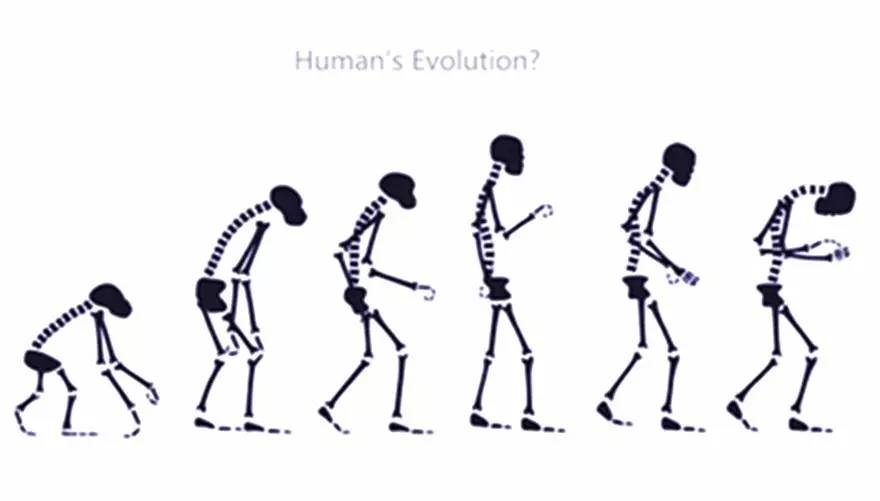 In terms of the attributes of social advertising, Tencent Group Vice President Lin Wei said: "Social advertising, can gain insight into the needs of users, and deeply understand users, with the use of social platforms to make marketing become a human-to-people connection."
User behavior in the change, in different scenarios fragmented to a multi-dimensional state, the impact of users on each other, the impact of different scenarios on the user's products, is a real marketer needs to face a challenge. Social brings everything back to the user's origin, creating multiple scenarios, building brand loyalty in continuous interaction with users, and moving brand and effect from cleavage to fusion.
In addition, the overall trend, advertisers in the social marketing focus, gradually from the operation of the brand home page to direct social advertising. Compared to traditional display and search ads, the advantage of social advertising is to target people, so that advertisers can more clearly know what kind of people see their ads, rather than simply buying a UV and PV. Lin points out that social advertising provides the best emotional connection between marketing and users. It can gain in-depth insight into the personalized needs of users, in multi-scene interaction to move the user's inner emotional appeal, in addition, the social advertising online experience is smooth, reducing the conversion link, so that the online and offline more seamless, to create a more practical consumer connection, to achieve a product effect.
|Open advertising products and models for major social platforms around the world
The main form of social advertising is information flow advertising, which is different from the general network advertising, its location is not fixed, in the user's view of the dynamic information inserted promotional information and according to the social group attributes and user preferences for accurate push. It is reported that in July 2011, the social platform Twitter first inserted ads between users' messages, and soon Facebook and other social networking sites have been introduced.

Industry analysis, advertising is the weight of most social platform revenue, with the domestic mobile advertising market gradually heating up, high-activity social platform will push social advertising to a new height.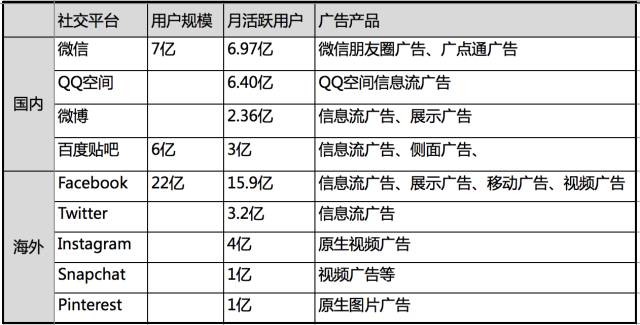 Social platform user size, monthly active users, advertising products
|The direction of advertising products on major social platforms
Self-service advertising platform
Whether it's Tencent, Facebook, Twitter, Weibo, etc. are launching self-help advertising platforms. Tencent's launch in 2011 supports all-self-service advertising. In June 2014, Pinterest launched its own advertising service, which allows merchants to use information cards to purchase ads and track their performance. Facebook's Instagram has a self-service advertising platform that allows powerful advertisers to run ads without having to rely on cumbersome agency processes. On February 23, 2016, Tencent launched the self-service delivery function of WeChat Friends Circle ads in full. Advertisers can achieve self-service traffic query, program implementation, recharge, statistics and other operations through the "self-service" channel, the current optional video, public number promotion, application download several forms of advertising.

Self-service services for advertisers can be more quickly into the original advertising, enjoy intelligent, tooly, precision advertising, low cost and efficient social marketing dividends, on the other hand, for the platform, open more advertiser access also means that the platform's functions have gradually matured, It is conducive to the further expansion and polishing of the product.
Pay more attention to the analysis of user data mining
With the continuous development of social advertising, data mining will better reflect the power of advertising platform delivery. When users reach 697 million people like WeChat, the data's guiding effect on advertising will not be limited to the usual user portraits. The amount of time users spend on social platforms, what they browse, and their preferences, will map out a map of interest, which not only provides a better understanding of what users like and products, but also predicts future trends in advance.

In addition to the six types of orientation systems we usually know (basic attributes, media environment, user environment, user status, interests, user behavior), it is learned that Tencent social advertising is also constantly improving the data targeting mechanism, more accurate targeting of the crowd, and constantly optimize, these will effectively help advertisers to better implement the delivery.
Increasingly sophisticated user ad experience
User experience has always been an unavoidable problem in advertising and communication, and one of the biggest advantages of social advertising is to the user as the core, to provide a close emotional appeal without causing interference in the advertising experience. As hard-to-reach effects decline, social advertising, including native, video, and information streams, will increasingly become the advertiser's first choice in marketing. And on the basis of the existing, how to better unleash the creativity of social advertising is the question we need to think about in 2016.

A number of social platforms, such as WeChat, Facebook and Pinterest, are advertising videos, and you can expect more great creative videos to appear in your circle of friends, providing more brands with an ad experience that touches consumers.
Source for this article: Morketing, there are deletions
The highlights of the past.
———— click on the text link to see the details————

▼


▲
Blueberry will subscribe to no.

---
China's leading brand PR and marketing communication high-end community,

Committed to providing learning for the marketing elite,
Exchange sharing and cross-border cooperation
Resource sharing platform
Blueberry Club has been stationed on the following platforms.

---