TOP Overseas Fresh Money Twitter and Facebook Advertising Business Severely Damaged, McDonald's New Logo Diss
TOP Overseas Fresh Capital
TopMarketing's weekly overseas information inventory column focuses on the most cutting-edge platform dynamics, brand information and important insights in the overseas industry, helping readers capture overseas hot spots and keep abreast of global trends.
The latest data show that the number of confirmed cases of new coronary pneumonia has exceeded 660,000, when home isolation becomes people's daily, overseas social platform usage has also surged, Instagram, DIsney plus are pressing for traffic dividends to release new features to expand new markets, but in the advertising business, Traffic didn't pay dividends for the platform, with social giants such as Twitter and Facebook warning each. On the other hand, this week's marketing of brands to deal with the outbreak began to rise frequently, after the slowdown continued to increase horsepower, Ford, Budweiser, Tesla have "turned" to support the outbreak, how the brand marketing in the outbreak has once again become a hot topic in the industry.
1. Twitter, Facebook's daily surge in advertising business is not good during critical periodof overseas outbreak
During the outbreak, social software such as Twitter, Facebook and WhatsApp increased their activity as they stayed at home and more time spent online.Twitter issued its first-quarter warning this week, followed by Facebook's announcement that its advertising business would be severely damaged by the outbreak。
On Monday, Twitter pulled its Q1 results guidance, saying its global advertising business had been slowing in recent weeks and that advertising revenue would fall in the first quarter compared with last year.
Previously, Twitter had forecast Q1 revenue of $825 million to $885 million, but there is still too much uncertainty due to the rapid spread of the outbreak, and based on current projections, Twitter believes first-quarter revenue will decline slightly.
But Twitter said mDAU (monetized daily users) rose 23 percent to 164 million during the outbreak, up 9 percent from the previous quarter.
Similarly, Facebook said advertising revenue was hit hard by the outbreak, "and like other companies, our business is taking a hit, with a significant increase in platform activity, but we can't cash it out," Facebook said in a statement.
In recent weeks, Facebook says it has seen a 50 percent increase in message sending on Facebook Messenger, Instagram and WhatsApp platforms in the past month, and a 70 percent increase in usage. Video calls on Messenger and WhatsApp doubled, and the length of calls increased by 100 percent.
According to Kantar, a consultancy, WhatsApp usage has risen from 27 per cent at the start of the outbreak to 41 per cent, while in countries with early outbreaks, WhatsApp usage has risen to 51 per cent and in Spain it has even reached 76 per cent.
According to Klear, the online marketing platform, Instagram users sent an average of 6.1 Stories a day between March 15 and 21, up 15 percent from the previous week, and Stories browsing increased 21 percent.
In addition to Twitter, Facebook, Microsoft, Apple, PayPal and other technology companies have also issued earnings warnings, saying they do not expect to meet previously reported revenue forecasts.
2. Instagram's "Co-Watching" feature allows multiple people to share content on the platform at the same time
Isolated at home inevitably feel lonely and boring, Instagram recently launched a feature that allows users and friends to share their own funny tweets at any time when video, so you can gossip together.
This feature is called "Co-Watching" and, as the name suggests,You can see an interesting picture or video they share together during a video call or group chat。 According to the sample diagram published by the foreign media TechCrunch, TOP feels a little like screen sharing in Zoom, except that the shared video or picture is limited to the content on the platform, which can be his usual likes or favorites, or it can be an unwittingly browsed recommendation.
Instagram "Co-Watching" Example
When a user initiates a group video, click "Posts" in the lower right corner to choose a liked or saved post to share with you.
However, the current feature is limited to 6 people and below video calls, and the content that can be shared does not include IGTV videos, although if a tweet blocks a user in a group chat, then the tweet cannot be shared in the video call.
This feature encourages users to collect or save more interesting content, increase the frequency of calls and use time, and transform Instagram from "one person alone" to "a group of people's revelry", especially during the outbreak quarantine, which may greatly increase the activity of the platform, but also let everyone relive during the quarantine The pleasure of "hang out".
3. Facebook launches "brand membership" ad pilot project, sphinx became one of the first brands to take part in the test
Facebook recently launched a pilot project in partnership with Severan.Enable brands to reach brand members through Facebook advertising products, matching Facebook users to brand membershipUsers can bind both by simply clicking "Link Account" in the ad.
Once successfully tied, brand members can see their loyalty points, discounts, and more on Facebook.Similar to the "card bag" in a microletter。 There is no doubt that this will enable marketers to more accurately target the target audience to launch after-sales and re-purchase activities, improve marketing efficiency. Currently, the program is open to only a few U.S. brands.
In fact, Facebook had a similar attempt back in 2017, when it tested the Rewards feature, where users clicked to see a QR code that could be used to earn points or discounts when spending online. The purpose of the two attempts was to connect online and offline activity and behavior data, but the concept was more general and then abandoned, and this time with Sephoran's new project is more specific, adding new resources, the target audience is more precise.
4. Disney goes live in seven European countries to speed up streaming
On Tuesday, Disney, Disney's streaming platform, announced launch in seven countries: the UK, Ireland, Germany, Italy, Spain, Austria and Switzerland, and in light of the recent outbreak, people are isolated at home, reducing bandwidth by 25% to keep the network open.It's the biggest release since The Disney Plus went live。 
"Launching in seven markets at the same time is also a milestone for Disney Plus," said Kevin Mayer, president of Disney's DTC and International Division. We hope this service will bring soothing and comfort to every family in these difficult times to provide a more convenient and permanent viewing experience for more people. " 
Disney plus
The market price in Europe is 5.99 per month and the annual subscription fee is ?59.99/ ?6
9.99。
It has to be said that, at a time when streaming is surging during the national home quarantine period, the release of Disney Plus is truly unasted. In addition, Disney's IP resources are also very competitive, Pixar, Marvel, Star Wars can be said to be ace IP, Naifei, Apple TV I am afraid the pressure mountain.
Brand Dynamics
1. Under the outbreak, "no contact" into the brand logo new style controversy
"Contactless Logo" seems to have become the new favorite of many brands.
Recently, McDonald's, Coca-Cola, Audi and other brands have changed their Logo to a "no contact" style, to persuade people to isolate at home, less out of the door. For example, McDonald's "M"-shaped Logo was divided into two halves, Audi's four circles were split, the same, the Middle W in the Volkswagen is no longer intersecting, Partners in Crime is the "handshake" in the logo move replaced with "punch", Coca-Cola wrapped a whole outdoor screen, Widening the word spacing in the Logo is a reminder to reduce the frequency of trips.
However, in the face of McDonald's this move, many Twitter users think that McDonald's in the "show", restaurants should strengthen the shuttle restaurant health testing, do more practical measures, rather than casually change logo only to do surface work.
Twitter user spits slot mcDonald's Logo
Brian Braike, editor-in-chief of Advertising Age, also said thatBrands should provide meaningful help during the outbreakFor example, many brands are producing masks, disinfectants and other outbreak shortages. Brands need to recognize the situation, make timely and effective measures such as closing stores, and provide help within their means, which is the only way to win trust in the outbreak, and McDonald's, Coca-Cola, the simple adjustment of the Logo spacing approach on social networks is easy to be misunderstood.
What do you think of this contactless Logo?
GM, Tesla and Ford are also starting to "get their way"
With the spread of the epidemic, the shortage of overseas supplies has become a major problem.
Think of that year, in the worst period of China's epidemic, brands have also changed to start production of medical and health supplies to support, such as the production of protective clothing Mercury home textile, mask-making Wuling and OPPO...
Recently, both beauty fashion brands and technology car brands have also begun to shift to the production of disinfectants, hand sanitizers, ventilators and other hygiene and medical supplies. Like whatGM is working with ventilator maker Ventec Life Systems to speed up production of ventilators, and Ford Motor Co. and Tesla have announced their participation in the production of ventilators.。
Retail supermarkets Wal-Mart and Target have contributed parking to set up virus detection sites, and luxury brand LVMH has used perfume lines to make alcohol products in its early days.
Spirit group Pernord Ricard and Budweiser InBev Brewery Group start producing hand sanitizers and disinfectants
。 This week, Budweiser announced that it will make sanitary products such as ethanol disinfectants and hand sanitizers from surplus alcohol extracted from non-alcoholic beer, and Budweiser said it plans to produce more than 1 million bottles of hand sanitizer and disinfectants, all of which will be donated to front-line medical teams for sale.
Budweiser has shipped 5,000L disinfectants to various European countries and has produced 26,000 bottles of hand sanitizer donated to local clinic pharmacies.
In addition, for the U.S. market, Budweiser also played a hand in the emotional card, released a 60-second ad "One Team", pay tribute to everyone in the outbreak willing to pay and dedication.
So, "do not do the right thing" brand and replace the "no contact Logo" brand, which do you prefer?
Trend Insights
1. eMarketer: 59% of Chinese consumers have no plans to reduce their living expenses, and 45% will wait for new and suspected global zeroing before considering travel
With the return of new confirmed cases in China, China has finally reached a turning point, with two months of isolation causing serious losses to offline retailing and tourism, and when consumption rebounds and whether there will be "retaliatory consumption" has become a focus for many.
The economic shock of the outbreak has affected everyone. According to the Ipsos survey in February, 47 percent of respondents were concerned about job stress and pay cuts. Some 29 percent of respondents are worried about layoffs, so they also subconsciously reduce their spending and tend to save money to avoid misinformation.
In addition, the survey shows that more than half of people are optimistic about China's future economy. Fifty-nine percent have no plans to cut spending in the coming months, and 17 percent plan to increase spending.
Survey of Future Spending Plans for Chinese Consumers
Tourism has been one of the hard-hit sectors during the outbreak, and although the outbreak has improved, it still faces great uncertainty in the near future. According to the Ipsos survey, a majority (45%) of respondents said they would wait for zero new and suspected cases in the world before considering restarting travel plans, 38.3 percent would follow official government notices to decide whether to travel, and 35% would consider expert advice to develop travel plans.
Survey of travel planning decision factors after China's consumer outbreak
2. The outbreak has led to two-thirds of advertisers cutting their advertising budgets in 2021, with Q2 the worst affected this year
Recently, an Advertiser Perceptions investigation found that the outbreak was affected,More than two-thirds (68 percent) of managers expect to cut their advertising budgets for 2021. This year, 69 percent of executives think the second-quarter ad cuts will be the biggest.
Survey of business executives on budget cuts for 2020
Photo credit: Advertiser Perceptions
Analysts at Advertiser Perceptions said the cuts to advertising budgets were often the first sign of the recession, with the first quarter's advertising budget already severely affected and the biggest impact in the second.
In addition, many companies have temporarily changed their marketing plans, with 34 percent of managers saying they have canceled existing advertising campaigns, 45 percent saying they have temporarily withdrawn their ads, 49 percent saying they have postponed campaigns, and 48 percent saying they have adjusted their advertising ideas and media delivery.
Survey of marketing plan adjustment of business managers during the outbreak
Photo credit: Advertiser Perceptions
Acquisition
1. New York Times acquires audio app Audm, power audio content industry
This week, the subscription-based News Media New York Times Company acquired an audio app called Audm, which plans toConvert long stories into audio。
Audm was co-founded in 2016 by Ryan Wegner and Christian Brink, who is Audm's audio production director and Christian Brink is Audm's product director, and the entire team will join the New York Times Company after the acquisition.
Audm is a voice-over professional who reads stories from well-known media outlets such as The New York Times, The New Yorker, The Rolling Stones, Vanity Fair, BuzzFeed News, and more.Bringing those interesting stories in a "podcast" -like manner is also very popular。
The New York Times has recently worked with Audm on several articles. Audm's subscribers will be able to enjoy all of the app's inventory for as little as $7.99/month or $56.99/year, and after the acquisition, Audm will continue to work with other media to produce more diverse content. In addition, the New York Times Magazine content will be available online on Audm.
Facebook plans to buy 10% stake in Reliance Jio, India's largest telecoms operator
Facebook is in talks to buy a stake in Reliance Jio, India's largest telecoms operator. According to the Financial Times, Facebook wants to buy a 10 percent stake in Reliance Jio, negotiating a price of billions of dollars.
Reliance Jio, a subsidiary of Reliance Industries Ltd., has been in the company for three and a half years and is now valued at more than $60 billion, and Mukesh, Chairman of the Reliance Industries Group Ambani has invested $25 billion in the company.
In the second half of 2016, Reliance Jio began commercial operations, taking over India's telecommunications market by providing six months of 4G data and free voice calls, prompting local operators Airtel and Vodafone to recalibrate their data plans and mobile rates, but still struggling to catch up with Jio. It also makes Jio, which already has more than 370 million subscribers, India's largest telecommunications operator.And these subscribers may be interested in Facebook, where Internet giants such as Facebook and Google have been increasing the number of Internet users in developing countries in various ways in recent years to boost advertising revenue。
In addition, Reliance Jio offers music streaming service Jio Saavn, OTT platform JioTV and payment service JioPay.
Recently, seeing TikTok's frenzied growth in India, Facebook has also begun to look to buy local start-ups in India, investing in social e-commerce company Meesho last year and education technology start-up Unacademy last month.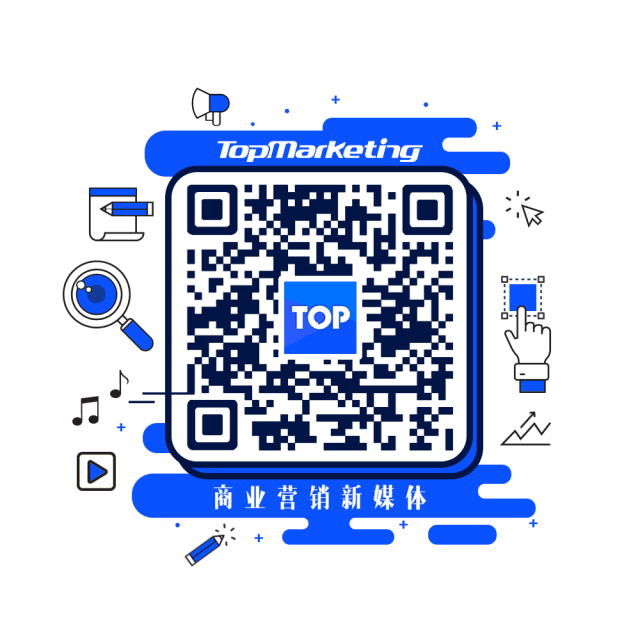 ---