Twitter 'goes to the bottom of the way' to virtual currency ads after Google and Facebook
Capital Labs·Today's Risk Watch
Focus on cutting-edge technological innovation and traditional industrial upgrading
Twitter announced Monday that it will ban advertising for virtual currency ICos and virtual currency tokens on the platform starting Tuesday, CNBC reported.

Twitter's move follows the two giants, Google and Facebook.It comes after Facebook introduced the same measures this month to protect its users from fake advertising in the virtual currency.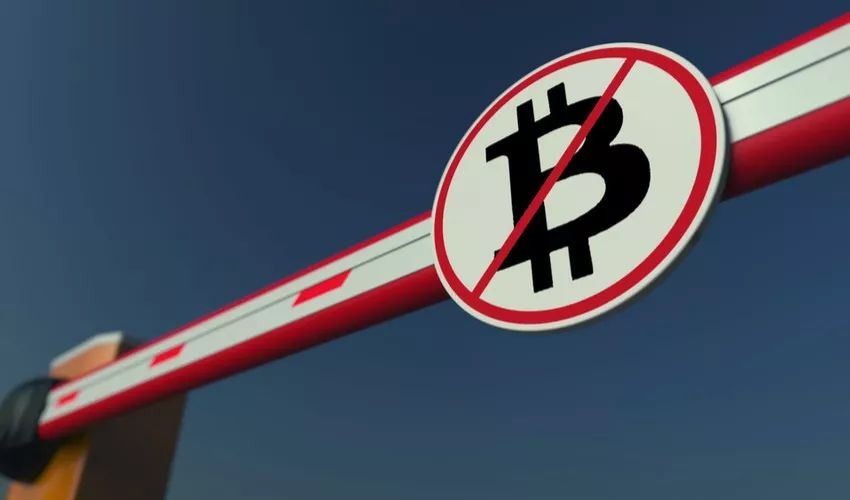 It can be said that the virtual currency ICO and its token sales advertising has been completely blocked on three important global Internet platforms. The three companies accounted for nearly 60 percent of the global digital advertising market in 2015, according to eMarketer.
Twitter said in a statement: "It isWe are committed to ensuring the safety of the Twitter community,...... For example, we have added new policies related to virtual currencies. " 
Twitter added in a statement: "We know thatThis type of content is often related to fraud。 ...... We are actively implementing measures to prevent this type of account from engaging in deceptive ways with others. "
Before being "screamed at by everyone" like "rats crossing the street," the price of virtual currencies skyrocketed and the blockchain concept boomed.The global virtual currency, the ICO, experienced a frenzied explosion in 2017.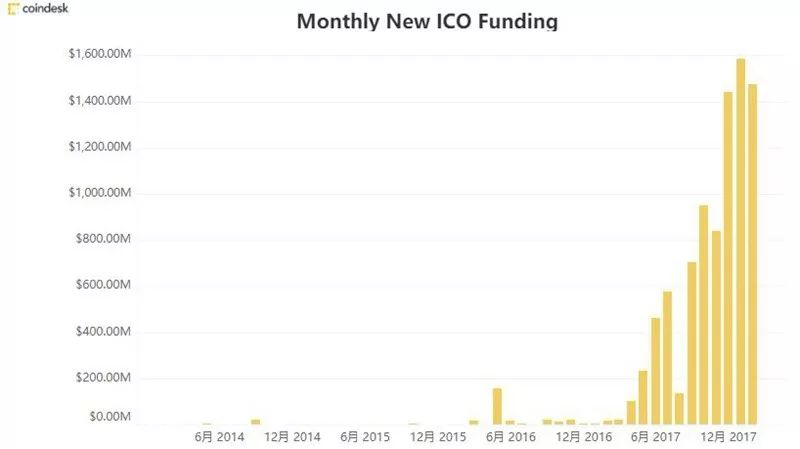 Global ICO Financing Trends (Coin Desk)
According to Coin Desk, global ICO financing totaled $5.68 billion in 2017.And most of the money ($3.23 billion) came in the fourth quarter of 2017.。 This figure is closely related to the blowout of virtual currencies at the end of 2017.

In fact, the ICO's numerous scams or unreliable "white papers" have long attracted the attention of many countries, and triggered china and other countries to introduce high-intensity control measures.
The frequent advertising bans imposed by Internet companies are an echo of government regulation and market sentiment.
Twitter's statement was "echoing loud" in the market.Bitcoin fell 8 percent to $7,929 after the announcement of the advertising ban.
But Twitter's new policy remains open to advertising for virtual currency transactions or secure "wallets" from companies listed on major exchanges.
In addition, as the virtual currency market has growed, Twitter has revised its advertising policies.It will also improve the ability to identify suspicious marketing information。

Bitcoin Price Movement(coinmarketcap)
Due to increased government regulation, and the decline in public interest, as well as uncertainty about the future, virtual currenciesBitcoin has plunged about 60% since its December 2017 high。

Google 'Bitcoin' Search Trend (Bitcoin)
According to Google, the proportion of online searches for virtual currencies, including Bitcoin, has fallen by about 80 percent.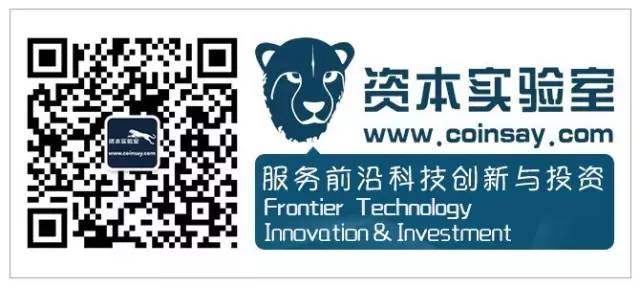 ---