Twitter's move to increase its ad audience from 320 million to 820 million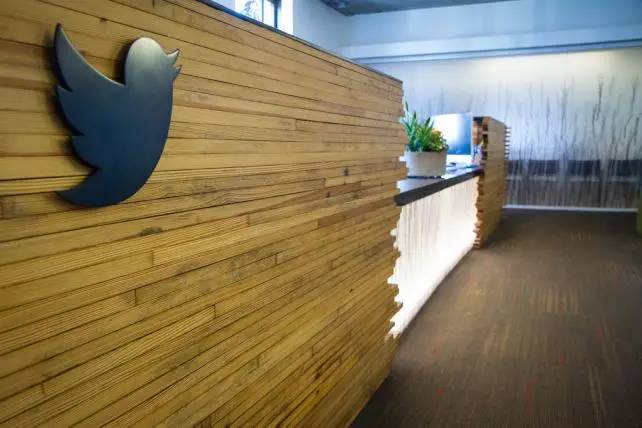 According to Twitter' data, 320 million people around the world log into their Twitter accounts every month to learn about the big things, but Twitter says more than 500 million unregistered Twitter accounts visit the company's website each month.
For this 500 million Twitter can't do any thing to cash out, it seems to be a problem, and now Twitter is ready to test a solution. Twitter is understood to have made its first attempt on Thursday to target push stream ads and video ads to unregistered audiences.
"This is a big step forward for our advertising business. Deepak Rao, Twitter's earnings product manager, says it makes Twitter far bigger than the monthly MAU, which is also good for Twitter advertisers because it can drive more clicks, conversions or video viewing. To expand the impact of advertising campaigns, of course, the specific effect also depends on the advertising product itself.
Three ways unregistered users can get into Twitter
In addition to entering the Twitter page through registering for a Twitter account, a larger number of users are visiting Twitter without registering.
Adam Bain, of Twitter COO, says there are three main ways:First, they come in by clicking on the Twitter or Twitter user profile page in Google search results;
He said,Since most of the users are from the PC side, Twitter's test to show ads to unregistered users this time starts on the PC web page. For example, when a user clicks on a tweet through Google search results and he doesn't sign up, Twitter will show the person ads and earn revenue from it.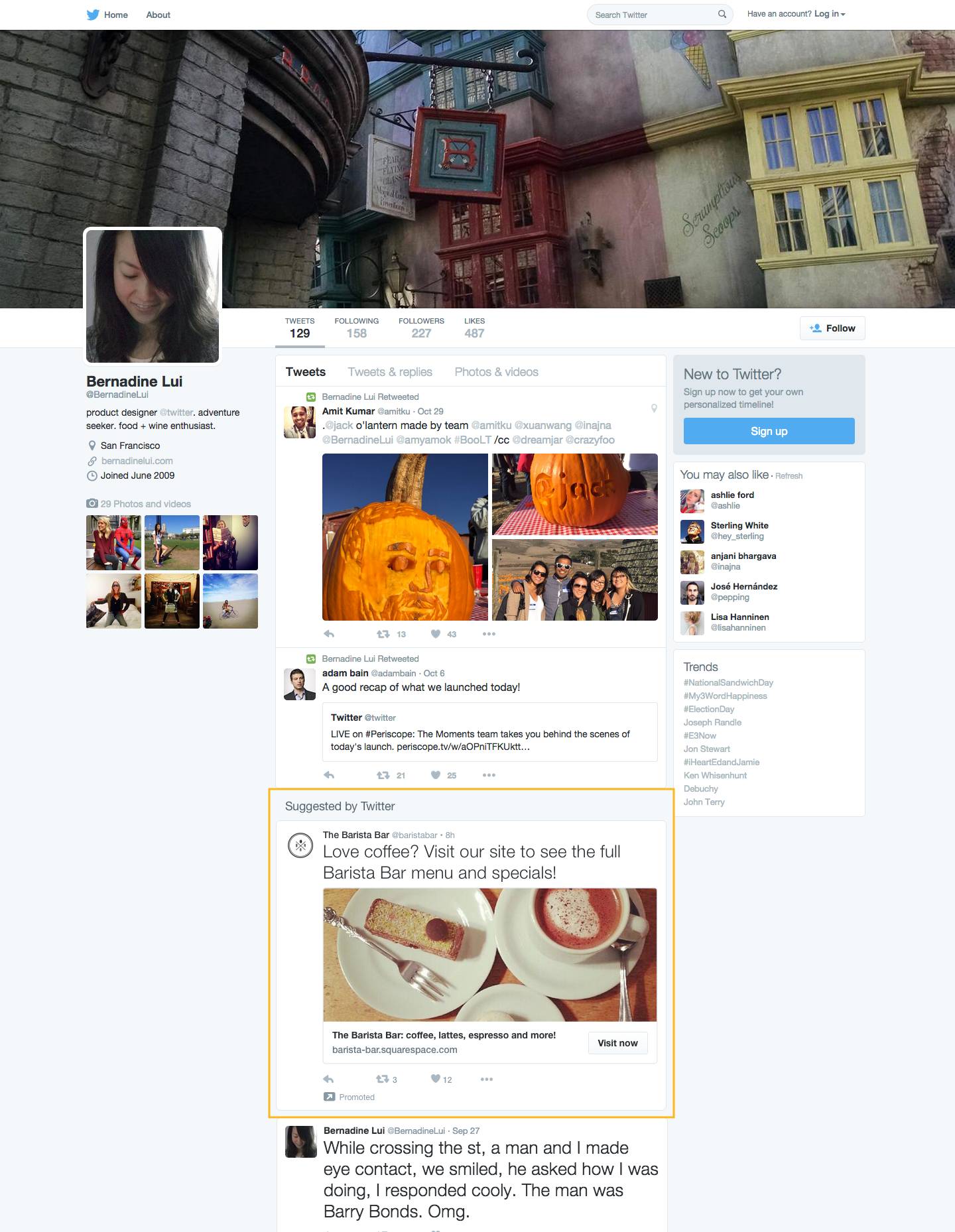 But a Twitter spokesman confirmed that it would not share any revenue for Google's traffic. At present, this is only a test, mainly limited to those who are unregistered visitors in the United States, the United Kingdom, Japan and Australia, the corresponding advertisers are mainly selected from these four countries. Of course, Twitter hopes the attempt will eventually be rolled out to other countries and regions.
Monthly audience expands to 820 million
Twitter will group these unregistered users into a larger audience, meaning that once Twitter launches the ads on a large scale, it will be able to sell to brand advertisers who are no longer the 320 million monthly active users it used to have, but 820 million.
"Marketers are obviously very concerned about reach, and twitter is one of only a handful of companies worldwide that reach more than 800 million users. Bain said.
Since these unregistered users enter Twitter through "side doors" rather than navigate directly to Twitter's home page, Twitter only displays ads when those users browse the Twitter user profile page or the personal Twitter page.On the introduction page, ads are placed in the first tweets, while on the personal Twitter details page, the ads will be placed under the main information, but above the reply.
Directed delivery based on browsing conditions
However, some have questioned the accuracy of targeted push ads for unregistered users. Because for users with Twitter accounts, Twitter can create a clear picture of users based on their long-standing followers and tweets, but it's hard to capture its social behavior if they don't sign up.
"For those who visit Twitter but don't register, we mainly look at what tweets they're looking at and which accounts they're interested in. These actions will allow us to give them a relatively clear picture of who they are and what they are interested in. "Rao said.
"If a marketer is directing based on keywords or interests, you can expand their advertising campaign to unregistered users." Bain said.
This is an early plan.
Realizing unregistered users is already in Twitter's plans.Back in July 2014, Dick Costolo, Twitter's former CEO, told investors during a Q2 earnings conference call that Twitter plans to invest to maximize its audience, and unregistered users are the cornerstone of this strategy.
At the end of August, with the release of the beta version of Twitter Audience Platform (TAP), which was formerly known as Twitter Audience Network, Twitter expanded its ad aggregation capabilities.The move allows advertisers to expand their advertising campaign from Twitter to a wider audience of nearly 700 million, as well as users of third-party APPS and websites integrated through Twitter's mobile Exchange platform MoPub, in addition to Twitter's mobile Exchange platform.
In fact, earlier this year, Twitter had already reached unregistered users' display ads through third-party apps and website networks. According to its Q3 2015 results, off-Twitter's advertising revenue reached $66 million.
Investors are bullish on the move.
Twitter's 2015 Q3 results came after a 58 percent increase in twitter user growth and a weaker fourth-quarter earnings forecast, despite revenue exceeding analysts' expectations and up 58 percent from a year earlier. Twitter's shares fell nearly 10 percent after the day.
Twitter's shares rose 7.5 percent to $26.14 in the day after it announced thursday that it was "pushing ads to unregistered users." Twitter's shareprice has been as low as $21.01 for the past year, with a high of $53.49.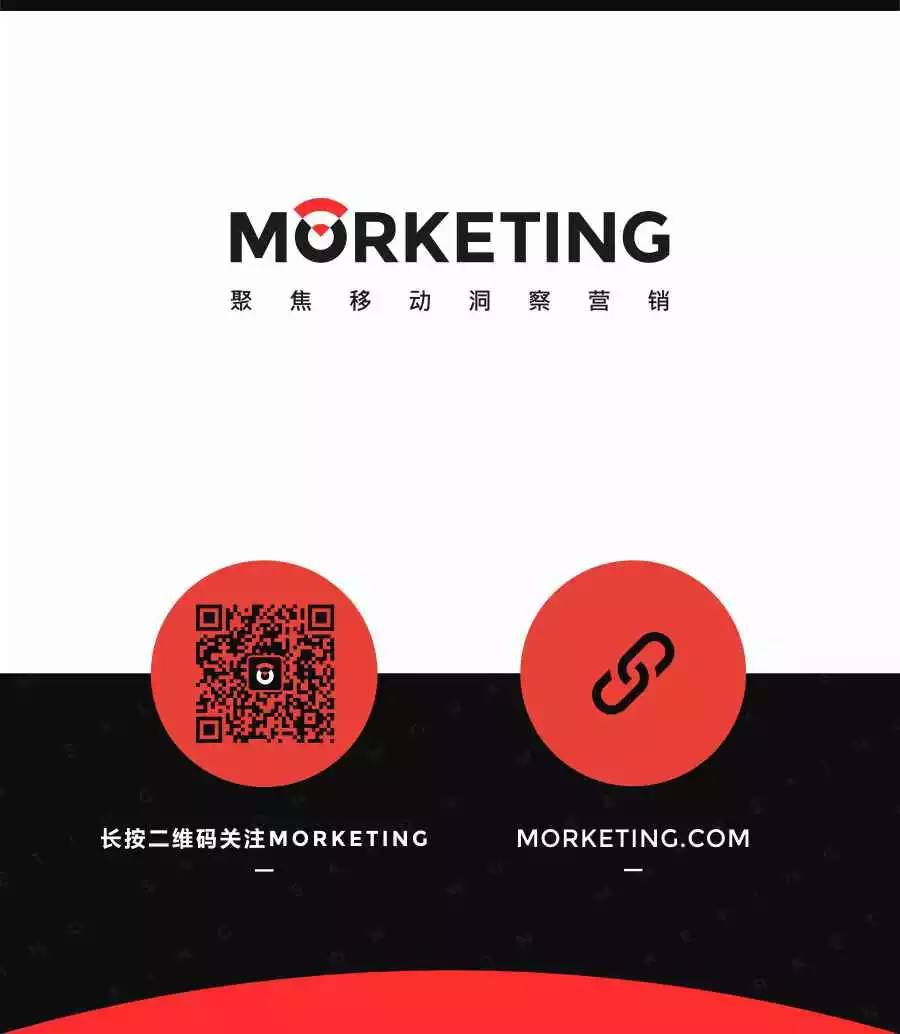 ---