Weibo WeChat should watch Twitter's money-making curse best: marketing for everyone, advertising is tweets
"The most brilliant minds of this generation are busy getting people to click on ads. 」
Sina Weibo broke 200 million per month, a net increase of 36 million in the first half of the year, maintaining a growth rate of more than 30% for the ninth consecutive quarter. In the second quarter, Weibo's total revenue was $107.8 million, up 39% year-on-year, and its profit was 10.9 million, beating Wall Street's expectations of 195 percent, the highest since Weibo was founded.
WeChat live 549 million monthly, August 21 open friends circle ads. Advertisers need only five steps to feed ads that are "accurate, socially interactive, and with hundreds of millions of coverage." Tencent's revenue in the second quarter was 23.429 billion yuan ($3.832 billion), up 19 percent from a year earlier, and net profit was 7.314 billion yuan ($1.196 billion), up 25 percent from a year earlier. In the first half of 2015, Tencent's revenue was RMB45.828 billion, up 20% YoY, while revenue from online gaming business (RMB12.97 billion) fell 2.6% from the first quarter (RMB13.313 billion), and Tencent's online advertising business increased 97% YoY, driven by social effect sedation ads and video ads. To 4,073 million yuan, of which, brand display advertising revenue increased 45% to 2,016 million yuan, and effect advertising revenue increased 54% to 2,057 million yuan.



In this 140-byte ecosystem, Twitter has created a whole new kind of economics... An advertising system that "does good as much as possible in every way, not evil."




"Promoting tweets instantly gives you a strong exposure."Many forms, photos, videos,Vine Account number and App Download......




The corresponding references for the two modes are:Google search advertising and television.




"Basically, this is actually a machine learning problem..."If advertisers want to target Beyonce fans run ads,Twitter the advertising system will push this tweet to those who have sent it. Beyonce Users of the word tweet, even similar artists.




Twitter Another landmark event of the success of the advertising business is:Promoted Tweet Participation already accounts for total forwarding, comments, favorites, and heat links.3%To5%proportion.




"The irony is,3Years ago they were like, "Yeah, you're got hundreds of millions of users, but how can you make Twitter Making money' expression ...」
How did Twitter discover its gold-sucking magic?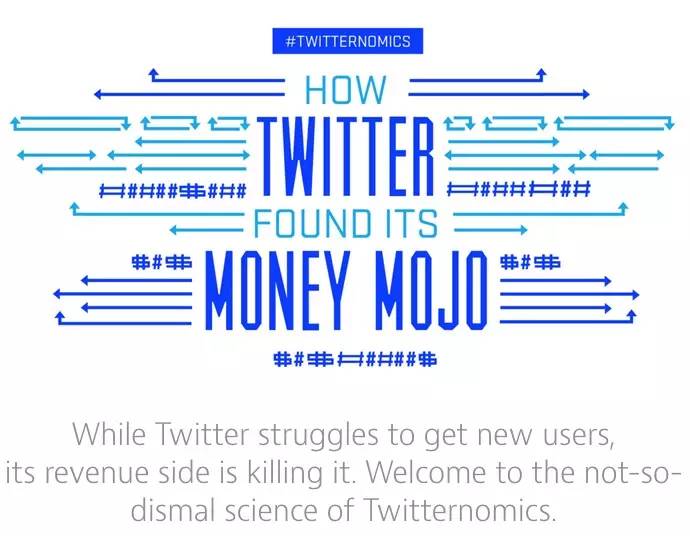 Written by Steven Levy, renowned technology journalist, editor-in-chief of The New Writing Platform Media, former senior editor of Wired magazine, technology reporter for Newsweek;Hacker:The hero of the computer revolution,In The Plex》and so on.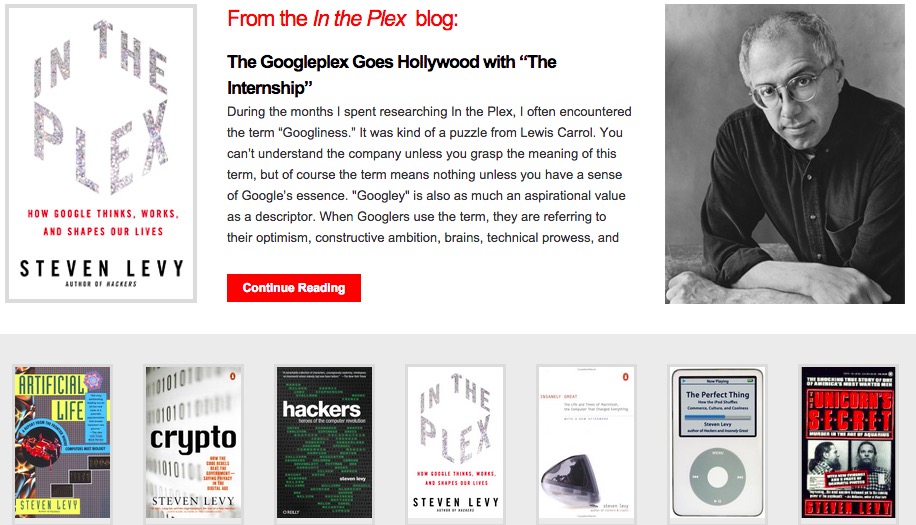 "Creative Net" compilation debut
Posted by: CCCCCurtis December 19, 2016
http://chuang.pro/archives/13768
(To see the Twitter feature, reply: 39.) )
While Twitter is struggling to get new users, its revenue power is in full swing.
Part One
In 2009, Twitter was just a 50-employee start-up, and its cultural impact began to explode; the micro-blogging service quickly infiltrated the public. But Twitter's ambitions are clearly bigger. Twitter wants to increase its user base to 1 billion users in the next few years and increase its annual revenue to $1 billion, according to a leaked internal document. In many people's eyes, Twitter's first goal may soon be realized, but the second seems out of reach. After all, Twitter, like other internet giants like Facebook and Google, has an unusually large user base, but the company's revenueises and no viable commercialization plans. That spring, when Twitter co-founder Biz Stone appeared on "The Colbert Report," Stephen Colbert quipped, ???I guess 'Biz' in "Biz Stone" doesn't mean "Business Model," right???? 」
Twitter can't find the right business model, not just the discovery of stand-up actors. On the summer of the same year, at the Sun Valley Internet Forum, well-known media personalised Barry Diller and John Malone talked about "How do you make money from the Internet?" Twitter may just be one of those "boom-and-roll products" that don't really make money. Malone says Twitter has a hard time finding its own profit model.
Today, Twitter is a publicly traded company with a market capitalisation of more than $23 billion, and its total workforce has reached 3,600. Still, Twitter has fewer than a third of its 1 billion users; so the huge gap between the two has drawn criticism from the company, with some even suggesting that Twitter's high-level coup will help improve the company's product woes.
Twitter, on the other hand, did post $1 billion in total revenue last year, up more than 100 per cent from a year earlier. Twitter didn't have to lose money, but its expensive operating expenses were anti-trump. In addition, Twitter has even offered them a "stock-based benefit" policy to motivate employees to work hard for the company. This practice is common in Internet companies, but Twitter has cracked the money-making code.
That's right! While Twitter is already in the throes of a media vortex, its business model is becoming clearer. "Twitter sold the wrong thing to investors - it sold just user stories. Brian Weiser, an analyst at Pivotal Research Group, said at a Twitter roadshow in 2013: "Despite the significant decline in user growth, revenue has been flat. They wrapped Twitter as a legend, but failed to express it. 」
So how does Twitter make money? Obviously, the first answer is advertising. "Promote tweets" that appear in the user's timeline. It's not easy to do this, and it takes a while to understand how these ads work. But Twitter's path to revenue is relatively stable, methodical, step-by-step and more innovative than those on record. Also recently, Twitter has developed a strategy and started selling goods directly on the platform, rather than just sitting on advertising revenue, or even generating revenue for people who don't use Twitter.(The second part will focus on these elements)
Even better, Twitter has transformed this model into its own unique way, creating an ecosystem that fits itself. So, in this 140-byte ecosystem, Twitter has created a whole new kind of economics.

In mid-2009, Twitter co-founder and then-CEO Evan Williams (who is still a member of the Twitter board, founder and CEO of Medium, is still my boss). After the Sun Valley Forum, where Evan Williams was present, I asked Evan how he felt about the accident in an interview with Wired. "I'm not going to talk about it, but all the Internet people I've spoken to are laughing at these two so-called media people, " he said. " Twitter, of course, has huge business opportunities. Later, Evan admitted that Twitter's actions were a little ahead of schedule, because at the time, Twitter's main goal was not to be profitable. But he also confessed that the transition was inevitable because Twitter had been used by businesses to connect with their customers.
"Twitter is helping a lot of companies make money today, but we haven't started trying it ourselves yet. Evan Will Iams told me, "For me, Twitter is obviously profitable and there is no doubt about it." 」
Today, Evan Williams is beginning to lament the miscalculations that have taken place on Twitter over the years. "I've always joked that the media seems to think that the business model we were looking for, maybe under the couch. It's just that no one has ever built a big-scale, money-making Internet of Things before. Still, Evan knows that Twitter has to prove its worth earlier. So, in the fall of 2009, Evan made some changes.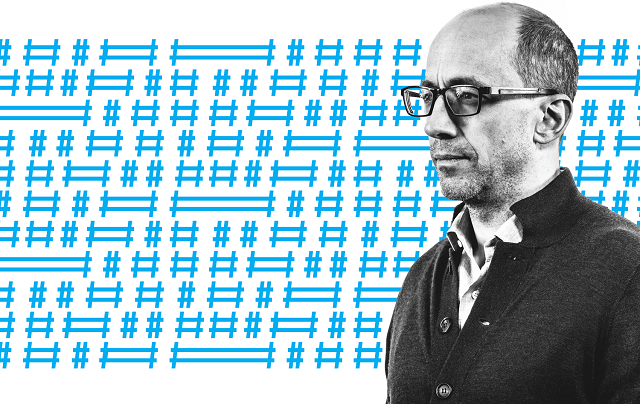 First, Evan Williams hired Dick Costolo as Twitter's chief operating officer (COO). Like Evan, A company Dick Costolo founded, Feedburner, was acquired by Google (Evan Was A Blogger co-founder, which was later acquired by Google), and after a few years at GooglePlex, he Go on and on. Before bringing Costolo back to Twitter, Evan made it clear that Dick Costolo knew about the advertising industry. "The new visitor's main mission will be to focus on the business level. Before Costolo became Twitter's chief operating officer, the company had not had a penny of revenue.
Just a few months later, however, Costolo helped Twitter complete a few deals and made a breakthrough in 0: Google and Microsoft agreed to pay Twitter some money to directly show tweets sent by users in search results. But Costolo also knows that Twitter's commercialization process comes from advertising, and there are just some hurdles that need to be addressed first. For example, a large number of users log on to Twitter through third-party mobile apps such as Tweetie and TwitterDeck. At the time, Twitter had not developed its own Android mobile client. "If we're going to commercialize Twitter, we have to start with the direction of the tweet flow." Costolo said: "Tweets can go anywhere, how do we do it?" (Ultimately, Twitter buys some of these larger clients and restricts data access for the remaining third-party clients.) That way, most users will turn to Twitter's own app. )
To create an advertising system on Twitter, Costolo brought Kevin Weil under his wing.
Kevin Weil joined Twitter in the spring of 2009. Weil's resume shows that he is a typical Silicon Valley leader: he holds a graduate degree in mathematics and physics from Harvard and a Ph.D. in physics from Stanford University, but has given up a comfortable but well-paid fellow position in order to gain a place in the tech world. Before joining Twitter, Weil had a similar track record at several startups. Eventually, he agreed to lead a Twitter advertising team that had a modest income to develop a paid analytics system to help customers track events and consumer behavior in real time. In late 2010, Twitter finally began developing its own advertising products, and Weil's team of only five people played a decisive role in that time. Alex Roetter, a former Googler, has a technical leadership role.

But what does a Twitter ad look like? Will it be placed on the side of the page? Or will you pop it self? Or is it interspersed in the timeline?
Although the answer is obvious, it was so elusive at the time: ads are tweets!
The idea of turning tweets into ads was an early Twitter employee, Anamitra Banerji. In a brainstorming session, Banerji came up with the idea, and it happened before Kevin Weil's team developed the advertising system. In November 2009, Banerji presented a lengthy memo to Twitter's management, which provided a rough plan for the commercialization of the service, including the concept of "sponsored tweets."
"It seems so obvious now, but it wasn't so at the time. Weil says, "People say, why don't you just put Adsense ads on the sidebar and make a lot of money!" But we need to develop something that feels like Twitter, and we don't want to put ads that we all find ugly on them, so we put them somewhere else, and maybe that won't make you uncomfortable. 」
Even now, Costolo marvels at the simplicity of the service. "Only where tweets can be, ads can be there, because ads are tweets. "You can treat it like a normal tweet, like a collection, retweet and reference," he says. In addition, we can even analyze the ad from the simple behavior of the user, such as how many times it has been exposed. 」
Twitter has since seamlessly applied this feature to the mobile side. "Promoting tweets can be displayed naturally on mobile clients. "We're a big step ahead on the move when other people are still struggling," we said. 」
In addition, given the small difference (in appearance) between promoting tweets and regular tweets, such ads can be used to promote many forms of content, such as photos, videos, Vine accounts, and app downloads, which have become a huge source of revenue for Twitter's advertising business in recent months. "Promoting tweets instantly gives you a strong exposure," says Weil.
At the time, these scenarios excluded other possible profit models, but Twitter wasn't sure. Did Twitter users put up with ads in their own streams? Can it create a billing system that provides value to advertisers while at the same time being able to benefit themselves? All answers depend on Kevin Weil's team to find out.
The whole decision was a well-thought-out result in the "Internet age".
Despite the pressure to make money and making a glossy financial statement would be an effective boost to the IPO, Twitter is bound to take it one step at a time. For example, the first "promote dingors" did not appear in the user's main stream of messages, but was placed in search results with relatively small usage. By the way, Twitter's first "promoting tweet" was Starbucks on April 13, 2010. The tweet appears to be a sign that, although Twitter is not yet a business, the service hosts any company you can think of online. In contrast, Google initially promoted self-service search ads to micro-companies.
"We should work with big companies that have direct contact with Twitter than to create self-service advertising services right away." Costolo said. In addition to Starbucks, other early corporate customers include Red Bull, Sony Pictures, Best Buy, Virgin America and Bravo. Twitter's policy to these early customers was very attractive. "In one to two months, we won't charge them a penny. Weil explains, "Our focus is not on making money, but on observing the user's reactions." It wasn't until June that we started making money from it. 」
A few months later, Twitter unveiled a more traditional alternative to the product, Promote The Stream, which lets corporate customers make the "hot trending list" by paying. In the U.S., companies can stay on the list for 24 hours for as little as $200,000.

Weil says the Promoted Tweet search side is highly engaged, with in the high-digit range, but when combined with Promoted Trend, the data will undoubtedly be higher.
When Porsche launched its new 911 model, the high-end carmaker not only bought the search side's Promoted Tweet, but also the Promoted Trend service. As a result, Weils says, the activity is 87 percent participating. It sounds crazy, but Twitter says it's a rare success story. "These success stories have given us more confidence, and the search side promoting tweets can be a good user experience." 」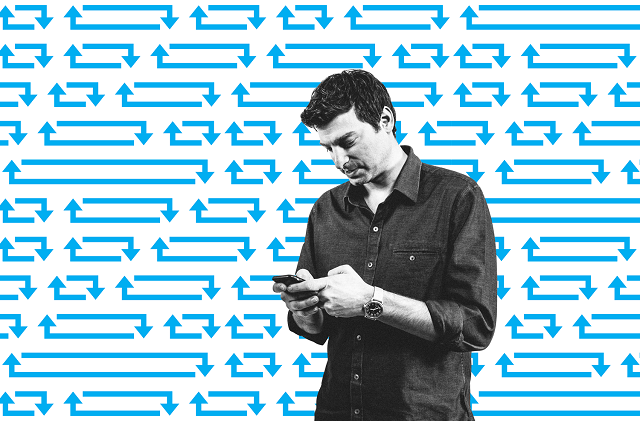 Later that year, Twitter's revenue effort earned it a new leader: Adam Bain, a former News Corp executive. Bain helped News Corp build an online advertising division, convinced his top bosses that they didn't understand the value of the business. To that end, Bain and other colleagues have also tried to acquire the division and make it independent. In January 2010, when Costolo extended an offer to Adam Bain, Bain rejected Costolo's motion because he believed that Twitter employees and customers were not ready for the company's upcoming commercialization.
However, Bain's persistence didn't last long, especially when he learned that Twitter employees were eager to find an ideal business model, and Adam Bain decided to join.
"I'm determined to show the world that Twitter is going to be a great company and a far-reaching business. He said. In fact, Bain is still a Twitter follower, and joining Twitter makes him more motivated than he does at News Corp. Eventually, Bain became part of the "anti-traditional display advertising" army, giving him the opportunity to try something less abhorrent.
Adam Bain officially joined Twitter in September. Bain's first day at work was on Monday, but the board was already waiting for him to present a commercial plan. Three days later, at a board meeting, Bain presented two proposals. One is to try the traditional display ad model, which can generate revenue for Twitter faster, but for Bain, who hates display ads, it's at best an option. The second option is even more exciting: Twitter will invent a new advertising product that will be targeted in a completely different way and measure success in a completely different way. The two models correspond to Google's search ads and television.
Google's search advertising system, AdWords, is one of the internet's most successful products, so there's not much to explain. But how to understand the use of television as a reference? "On TV, a 30-minute story has several components, such as the story frame, the beginning, the middle, and the end. "These stories are dotted with other stories, such as the advertiser's story, but they may only be 30 seconds, not 30 minutes," Bain said. Like TV stories, sponsor edvs consist of frames, beginnings, middles, and endings. So the only difference between the two is who the storyteller is. In other words, a Twitter timeline has two narratives: organic and payable. But Bain also cautions that both approaches must be irresistible.
Bain wants an advertising system that "does good as much as possible in every way, not evil."
Weil's system subtly fits this sentiment. In order to insert Promoted Tweets into the user's stream of messages, Weil must be able to make it neither offensive to users nor to risk advertisers.
In fact, the system is a reference to the full-money standard of advertising patterns on the Internet: Google AdWords. Unfortunately, Alex Roetter, Weil's head of engineering, helped Google build AdSense, AdWords's sister product. With this product, advertisers can bid for the product. In addition, Twitter does nuns don't charge through the exposure of ads, but instead charges when users actually engage, such as retweeting, replying, collecting, and clicking links. This not only ensures that advertisers' budgets are not wasted, but also tracks real data.
This is the most subtle part of the system. To be able to compete fairly, advertisers need to bid for a specific number of engagements, and Twitter needs to predict as accurately as possible that those people will be interested in a particular promotional tweet. This prediction is also a secret weapon for Google AdWords: if Google can predict that an ad is associated with the person who sees it, the price will be much lower.
Google can do this because its users already convey their interest or intention when they click on keywords in the search box; And it doesn't have its own Social Graph compared to Facebook. Still, Twitter still has plenty of information to help it predict which users will like an ad, namely Graph Interest.
The data can indicate who you're powdering, what you'd rather like to favorite or retweet, where you're on twitter, and so on. While this information may not seem significant individually, the power of the data becomes apparent when Twitter aggregates them.
By analyzing your tweets, Twitter can infer your intentions, just as Google can infer your intentions based on your keywords. In addition, it can also find out who you are. "Twitter never proactively asks about your gender, but we found that with a little factual data, we have a 90 percent chance of inferring the person's gender and looks. 」
Through analysis of users, their behavior, and the Promoted Tweet itself, Twitter thought of predicting engagement. "Basically, this is actually a machine learning problem, and we're trying to predict the specific behavior of the user. Roetter explains that the users they track, combining advertiser information, see and respond to the ads they encounter. Twitter then enables a complex set of machine learning algorithms that will eventually result in valuable engagement data.
But that's not enough. Before completing the auction, Twitter also enables a final set of algorithms to ensure that completely unrelated ads do not appear in the user's stream of information. "If we don't think this ad is engaged enough or experienced enough, even if it's the best ad of all bidders, it's not good enough for the user, we won't show it." Weil said.
While Weil and Roetter honed the system, Bain spent months traveling to reach potential customers, visiting about 140 chief marketing officers at large companies. "It was a tough time for Adam and his team. Costolo said, "Adam has a lot of work to do and he has to convince customers who have concerns to choose Twitter." We'll say, find a tweet that you think is good enough, and then let Twitter help you promote it. 」
One advantage of Twitter is that corporate customers are already using Twitter to promote their products, but the problem is that they don't want to pay. "Most of the big brands are already in use," says Bain. 」
Bain recalls a time when he visited the CEO of a major airline, who said they really invested a lot in Twitter. When Bain asked for more details, the CEO took him to another building. "It's like a scene from a 007 movie, " Says Bain. " So the purpose of Bain's visit was no longer to persuade the company to use Twitter, but to persuade the CEO to buy Twitter's advertising services.
However, when Twitter added The Promoted Tweet to the main stream, the real test was just beginning, as the move could annoy users accustomed to ad-free streams.
In October 2011, Twitter inserted the first batch of Promoted Tweets into a user's main stream, but only to the brand's tweets that users follow. Advertisers are free to post these tweets, but once they choose to pay for them, they can be sure their fans will see them. Red Bull, for example, posted a tweet five hours ago, and five hours later its fans couldn't get it, but if Red Bull paid for the tweet, fans could notice it.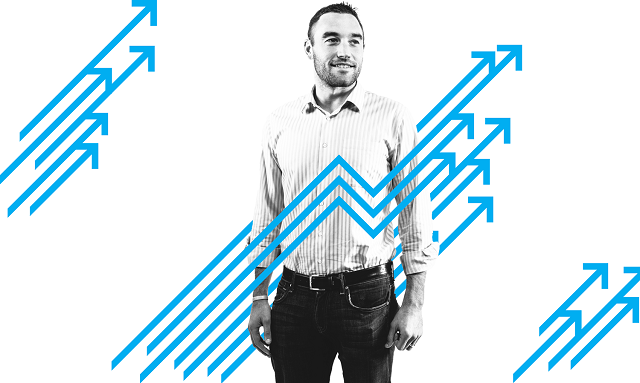 "We don't insert something in the first place that you might n'oriator," weil says. Let's start with this, and then we can collect user responses. Before running the ad, Alex Roetter said Twitter had been doing research for some time to see if they would reduce their time on Twitter after joining the ad: "Nothing turned out, business as usual." 」
Costolo recalls that a Reuters reporter had spied on him on Twitter. He replied, "There's a dozen of them!" Then, the reporter asked: So by the end of this year, this data can be tens of thousands?
"I said, "No, no, no," " Costolo recalls. " We have to make sure that this model works, that our advertisers really like it, and that we're willing to spend more on it next time. In front of the board, Costolo even had to convince the group of investors to "take it slow" because they would always talk to him about Google's efficiency in scale. "I'd say, "Okay! But we're not going to follow Google's lead because we're looking at long-term interests. 』」
In August 2012, Kevin Weil and his team officially released the product and began allowing advertisers to show their tweets to non-followers. Even without the deep data available to Google and Facebook, Twitter can now offer micro-targeted marketing to advertisers, calling it a "custom audience." If advertisers want to target ads for Beyonce's fans, Twitter's ad system pushes the tweet to users who have tweeted Beyonce words, or even similar artists. In addition, Twitter can help Beyonce's die-hard powder discover people who are similar to them, those who also love Mrs. Carter.
In another example, Weil says Twitter has also made a micro-targeted marketing for fast-food giant McDonald's. McDonald's wants to find young urban men who have just tweeted that they are hungry and close to one of the company's stores, and use Promoteed Tweet to remind them that they can order a meal right away or go straight to the store. That's one of the biggest attractions for Twitter's advertising system; not just, but Promoted Tweets can also help sponsors catch the eye during events like the Oscars or the Super Bowl.
Weil patiently stresses that Twitter does not sell users' data to advertisers under any circumstances. However, it sometimes uses external data to fill its own information. For example, Toyota would release the email addresses of a group of test drive users, or Samsung might know that customers who had signed a two-year contract should renew their contracts. In this case, Twitter may match the information to the user's information, and advertisers can then use Promoted Tweets to push ads to potential customers.

Many Twitter advertisers have learned that advertising is only more valuable when it's more likeable.
Advertisers have known from the start that Twitter's auction system is filtered based on ad quality, and that premium ad content usually gets a lower price, but they later found that Twitter also provided additional incentives for truly high-quality ad content. Twitter charges users only if they click on a link or retweet a Tweet; "When your marketing campaign comes with a really good idea, people are happy to sexually communicate it, " explains Weil. " 」
That is, if advertisers can produce a copy that can go wrong, it's like getting a free promotion from Twitter. The most classic case occurred during the 2013 Super Bowl. Oreo posted a "No power?" No problem, you can still touch the black basket! and with a picture and description of an Oreo cookie. This attracted more than 15,000 retweets, most of them from secondary retweets. Budweiser's Promoted Video was also a success in 2014. Twitter wants to tell advertisers that every paid engagement attracts an extra six free engagements.
In addition, the success stories of companies such as the Daytona 500 and Procter and Gamble are even more numerous.
For a moment, the monotonous world suddenly became restless. "These real-time things are the greatest. Costolo said.
In fact, the final version of the Promoted Tweet was so Twitter-based that many users forgot it was an ad. That's why Twitter's revenue from advertising sales is skyrocketing. Another landmark event of Twitter's success in advertising is that Promoted Tweets has accounted for 3 to 5 percent of all retweets, comments, favorites, and hot links. Instead of affecting Twitter's user activity, the Promoted Tweet has proved to be helping to boost the data.
While Twitter still struggles to achieve its 1 billion-user aspirations, the success of The Forward's tweet has rekindled confidence in the company among some analysts; Costolo finds it all ironic. "The point of public opinion is now: yes, the Tweet is successful, but how do you get billions of people around the world to use Twitter?" "The irony is that three years ago they had a "yes, you have hundreds of millions of users, but how can you make Twitter money?" " he said. In the past few years, twitter has only shut up if it hands over stunning transcripts. 」
On October 30, 2014, Dick Costolo appointed Kevin Weil, a product manager who had previously been in charge of Twitter's revenue, to take charge of all of Twitter's products. In May last year, Alex Roetter, the engineering leader of weil's team, received a similar promotion and was promoted from engineer to vice president of engineering at the company level.
So far, the ad system has achieved its first goal for Twitter - to make money.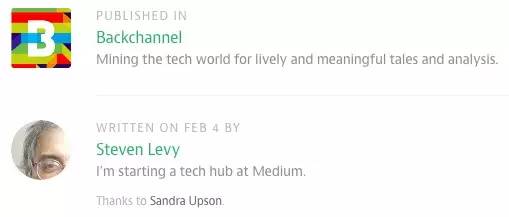 The Circles of Twitter
Twitternomics Part 2: The company's grand scheme to monetize people who don't know a retweet from a hashtag
https://medium.com/backchannel/the-circles-of-twitter-838f44fda4f

---