With the battle for "billions" of ads under thin, Twitter's odds?

:: The article posted does not have investment advice, please investors to do their own
Determine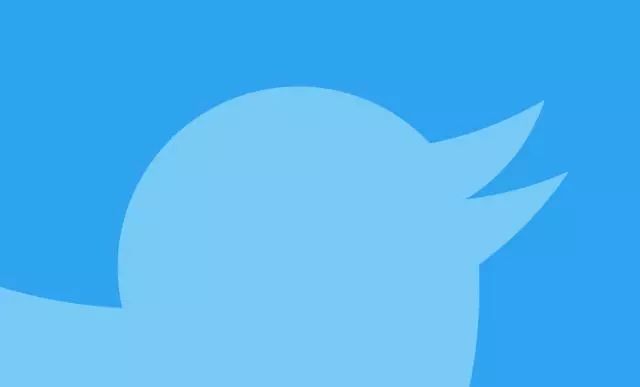 Twitter reported strong results in the second quarter as a result of a strong performance in the U.S. advertising business.On July 27th Twitter's shares rose 10 per cent.
Overall, Marketers in the United States are pouring more money into digital advertising.EMarketer estimates that U.S. marketers spent $108.6 billion on digital advertising in 2018.This year, marketers will spend $129.3 billion on digital advertising in the United States.By 2023, that could exceed $200 billion.
Google and Facebook dominate the digital advertising market in the United States.In 2018, they accounted for 38.2% and 21.8%, respectively.However, Twitter's share of the U.S. digital advertising market is growing.In the second quarter of this year, Twitter's ud ad sales in the U.S. rose 29 percent from a year earlier to $379 million.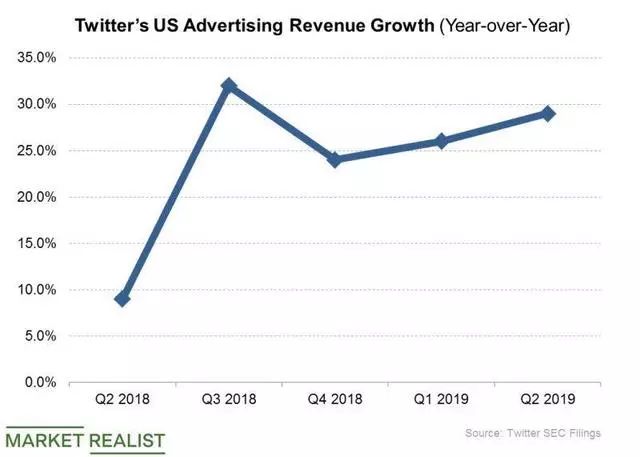 Notably, Twitter's ad sales growth has been growing since it began publishing its daily user metrics. The company disclosed its daily user numbers for the first time when it reported fourth-quarter results in February. By the end of the fourth quarter of 2018, 126 million active users were reported every day. Twitter's daily active users rose to 134 million in the first quarter and 139 million in the second quarter.
Jack Dorsey, Twitter's chief executive, said the company's ability to provide content would help attract more users. Wall Street expects Twitter to have 135 million daily users this quarter. At the end of the second quarter, Facebook had 1.6 billion daily users on its flagship network. Snap's Snapchat had 203 million daily users at the end of the second quarter.
Previously, Twitter had only published its monthly user metrics. However, the company stopped disclosing this indicator. Instead, Twitter emphasizes its daily audience and engagement. Daily audience disclosures help Twitter give advertisers a better understanding of the reach and engagement of their audiences.Unlike Facebook and Snap, Twitter says its active users are actually people who see ads on their platforms.Advertisers love Twitter's audience metrics disclosure.Advertisers are spending more of their advertising budget on the company.
Twitter's total advertising revenue rose 21 percent to $727 million in the second quarter. Facebook and Google's total ad revenue rose 28 percent and 16 percent year-on-year in the second quarter. Google will account for 37.2% of the U.S. digital advertising market this year, down from 38.2 percent last year. The decline stems from the rise of rivals such as Twitter and Amazon. Market operators like Amazon are attracting more consumers because they offer opportunities for people who are interested in buying.
Transparency of advertising
Transparency in digital advertising is a major concern for advertisers. Twitter is likely to be a big success with its new audience disclosures. Twitter's daily user information shows advertisers how many people see their ads on the platform. As a result, advertisers know in advance what exposure they can get on Twitter. Big advertisers such as Procter and Gamble have been frustrated by a lack of transparency on some digital advertising platforms. As Bloomberg reported in April, Procter and Gamble wants to invest more on platforms that make marketing more efficient.
Transparency in digital advertising has become a major problem. Google explores refunding some of its advertisers' funds. Specifically, Google is considering refunding advertising fees to advertisers whose ads appear on invalid traffic sites.
The U.S. digital advertising market will continue to expand as video viewing shifts from traditional television to the Internet. That's a boon for digital advertising providers like Twitter.
By NEHA GUPTA,U.S. Stock Research (public: meigushe) http://www.meigushe.com/-- To help Chinese investors understand the world, focus on U.S. technology stocks and Chinese stocks, and friends interested in U.S. stocks are quick to follow us.
Readers into the audience
U.S. Stock Research Society Paid Community
US-STOCK EXCAVATOR VIP GROUPCome on.
Online sharing every weekend
"Us-stock Excavator" Knowledge Planet One-Year Experience Card
Trading Day Group Owner's Online Answers
For more VIP benefits, please click
The Pay Community of the American Stock Research Society - The United States Stock Excavator has been established!

For more information, pleaseFollow WeChatPublic No.:meigushe
Or addSmall WeChat:sky17en
Note VIP into the group can consult to join
(Please be patient with the addition of more people
Resend your application if it fails within three days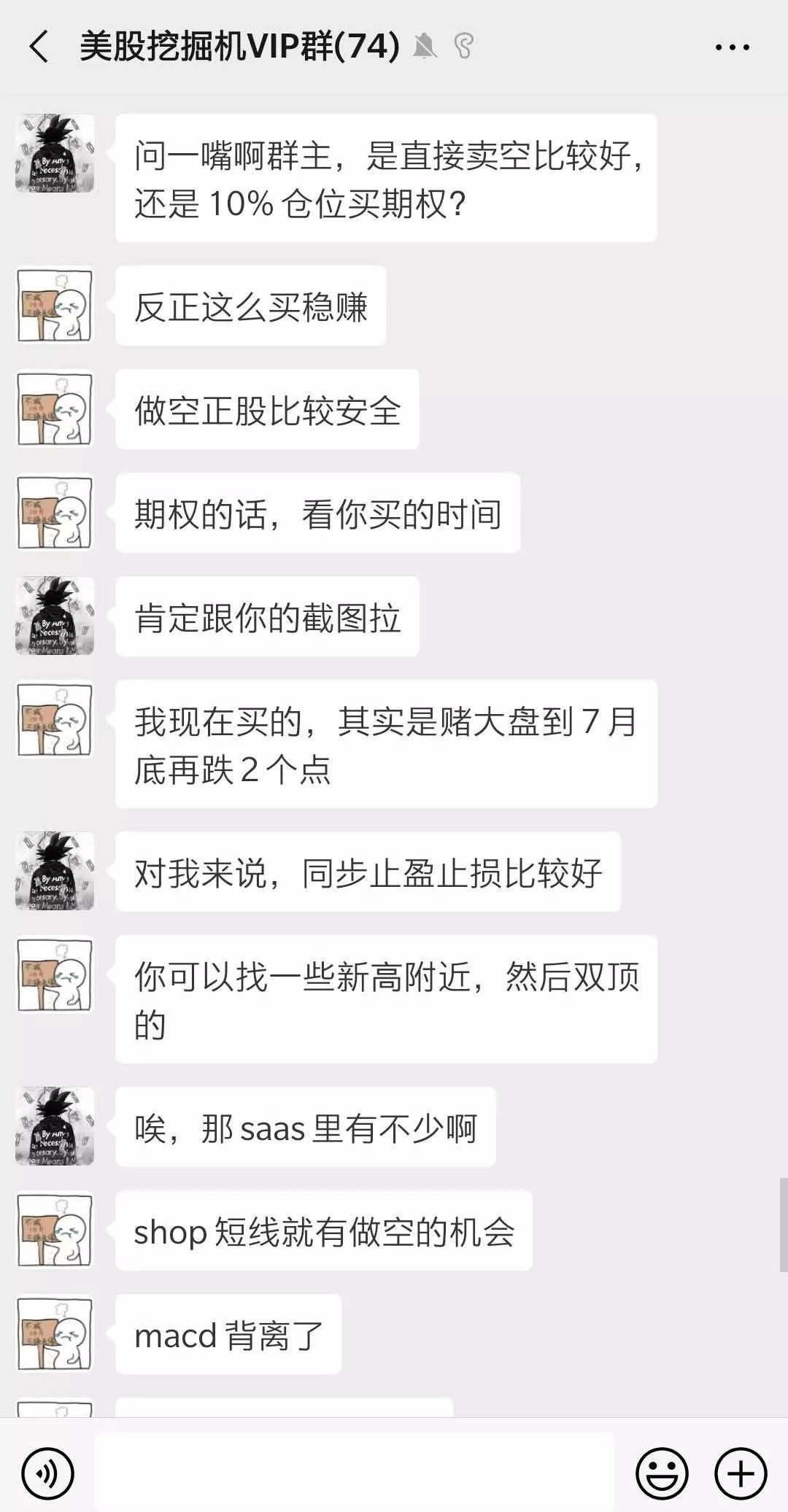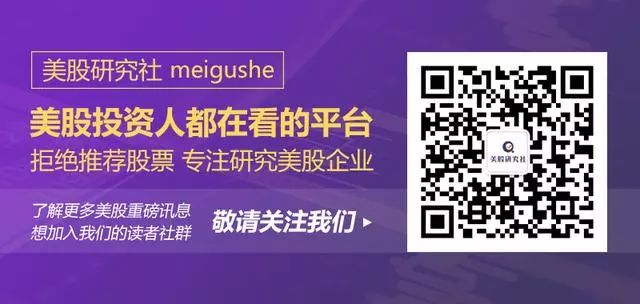 SmallMake up such a spelling, a good look and then go!

---