2019 Youtube Billion Hits Ad Leaderboard


July, mid-year, is a good time to make a comeback.
In order to convey a steady stream of good ideas,
This time we started as a porter,
The pipeline in the first half of the top ten hits ads made a list,
Hope to bring you unlimited creative inspiration.
In this list, there are a lot of ads to achieve traffic and praise double harvest. Of course, there are some ads that are hot and controversial, with many viewers saying they can't understand, or disagree, and some of the content even caused extreme discomfort among viewers.
Let's follow us to take stock of the2019 Top 10 Oil Pipeline Ads」。
HAR GHOONT MEIN SWAG
Brand:PEPSI
Creative Agents:Wunderman Thomson
Released:2019.04.07
Hits:130 million times
When it comes to Pepsi, there's dynamic music in addition to the iconic Pepsi Blue. Pepsi co-operates with the most iconic superstars around the world to create a strong Pepsi music culture around the world.
In April, Pepsi made a splash in India, inviting Indian rapper Badshah to write the song "HAR GHOONT MEIN SWAG" and co-starring Indian youth stars Tiger Shroff and Disha Patani. The song's brejoic rhythm, under the interpretation of young actors, highlights the confident and vibrant side of contemporary Indian youth, while the producers incorporate a large number of elements with Indian national style into music, dance, color and costumes, marking the song with a strong Indian culture. The MV has gained a high degree of attention on the pipeline, with 130 million views and 780,000 likes to date.
Not Everything Makes the Cut 
BRAND: AMAZON
Creative Agents: D1 Amazon and Lucky Generals
Published: 2019.01.30
Hits: 39 million
Amazon has continued its self-styled self-style at this year's Super Bowl since it blacked out at last year's Super Bowl, inviting stars such as Harrison Ford, Forest Whitaker, Ilana Glazer and Abbi Jacobson. Showing many humorous scenes in which Alexa uses failures in life, such as in the bath, brushing his teeth, or bringing Alexa with her dog, it's all about all sorts of oolong events caused by Alexa's failure, and it seems alexa isn't really all-smart. Amazon is using this premium black way to show Alexa's power and everywhere from the side.

The Elevator
Brand:HyundaiUSA
Creative Agents:Innocean USA
Released:2019.01.29
Hits:38.87 million times
Hyundai motored this year's Super Bowl with this creative ad.
The ad tells the story of a couple who want to buy a car sit on a retro elevator and, as they pass on different floors, are shown a variety of messy shopping environments and a stoic service. When the final elevator reaches the floor of the modern car, the oncoming images are bright and clean service hall, stylish and elegant modern cars, and friendly service personnel.
In fact, it's a modern car image to show viewers the new "Car Buyer Protection Service" introduced this year - helping customers get a better shopping experience with transparent pricing and a streamlined buying process. Through the contrast between different scenarios, the outstanding service provided by modern cars is highlighted while revealing the pain points of consumer shopping today. And the actor's exaggerated and humorous performance also gave the short film a lot of points.
We Believe: The Best Men Can Be
Brand:Gillette
Creative Agents:Grey New York
Released:2019.01.13
Hits:31.1 million times
It's a high-profile and controversial commercial released by Gillette earlier this year. It received 24 million followers in its first week of release.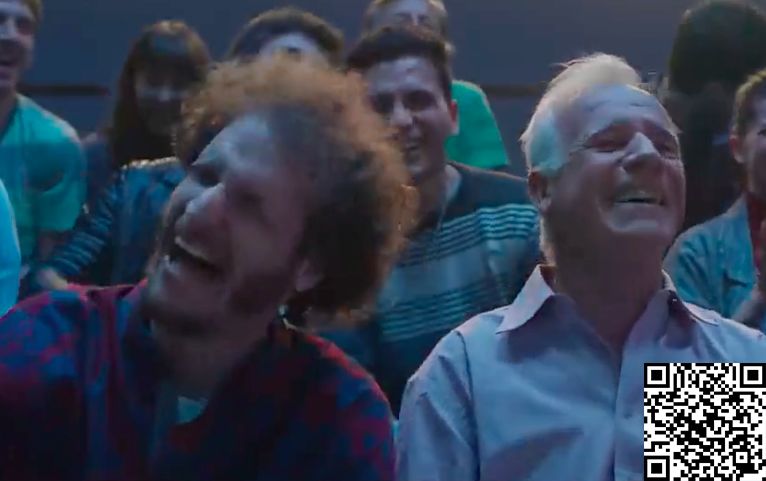 This year Gillette's marketing campaign launched the theme "The Best Men Can Be", a return to the theme "The Best Men Can Get" that was used 30 years ago at the Super Bowl.
Interestingly, unlike previous efforts to highlight Gillette's brand philosophy by shaping a sunny, healthy model male image, this year's ad is counter-routine in its approach to filming, focusing on the bad behavior of men in life, showing life scenes including campus bullying, sexism, domestic violence and other life scenes, and warning "Because" The boy watching today, will be the man after tomorrow" attempts to appeal to the majority of adult men to set an example for minors.
Once issued by the large male audience, the advertisement was criticized and boycotted, that there are many false assumptions in the advertisement, and too deliberately to create a negative image of men.
We All Win 
Brand:Microsoft
Creative Agents:McCann NY
Released:2019.01.13
Hits:29.42 million times
Creative, mobile, friendly, is a description of Microsoft's Xbox barrier-free controller. Designed for people with special needs, the controller was named one of the top 10 inventions of the year by Time magazine last year.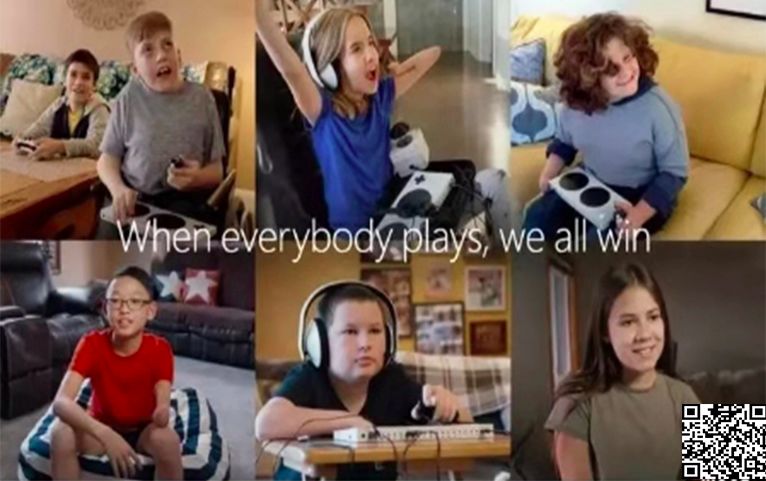 During this year's Super Bowl, Microsoft ran an "We All Win" Xbox barrier-free controller ad that expressed the idea that everyone has the right to play. In the short film, the physically handicapped children who appear in the film mostly reflect that the ordinary gamepad is not designed for their physical condition, the use of the effect is not ideal. Microsoft's Xbox barrier-free controllers make it easier for them to stay in the most efficient state and have a comfortable experience in the game. This temperature-rich technology is designed to allow everyone to enjoy the game in the way they are used to, while also embodying the humanistic care of Microsoft Enterprise.
Bounce 
Brand:Apple
Creative Agents:TBWA Media Arts Lab
Released:2019.06.27
Hits:24.17 million times
This is a recent apple for the second generation of AirPods call a brain-holed ad.
The ad vertigo features a retro black-and-white style that continues the style of the last AirPods ad. The main character of the ad is a man who doesn't want to go to work, barely smiling out of the door, walking down the street, as the rhythm of the music "I Learnt Some Jazz Today" gradually becomes more and more dynamic, suddenly found that everything on the street is as elastic as a spring bed. So men change non-stop movement jumping, in the stone, well cover, station signs, roofs and other street objects left a lot of classic posture, wearing AirPods life becomes no longer boring but full of imagination, men become happy.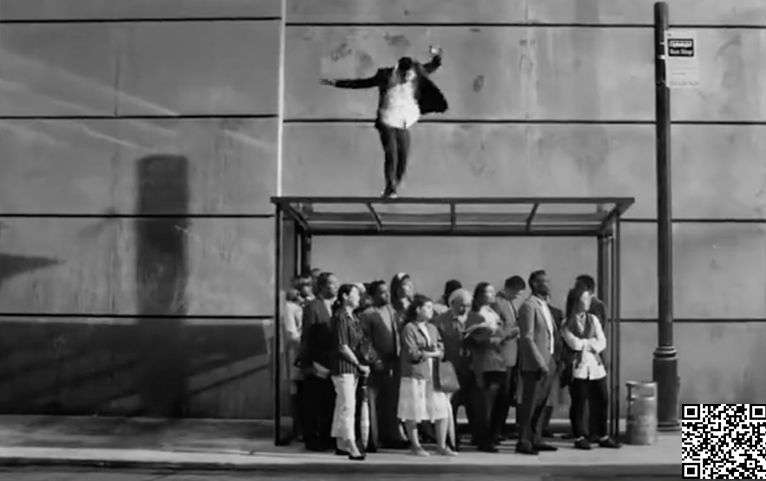 Apple's high-profile video highlights the AirPods wireless charging case, released in March, as well as the second-generation AirPods, as well as the powerful performance of the AirPods, wireless headphones, from the side, but no matter how you move, it's like a shadow and won't fall away easily.
Unleashed
Brand:Beats by Dre
Creative Agents:Zambezi
Released:2019.04.15
Hits:1963 million times
Powerbeats Pro, a true competitor to AirPods, launched an ad in April with the theme "Get Out of The Bond."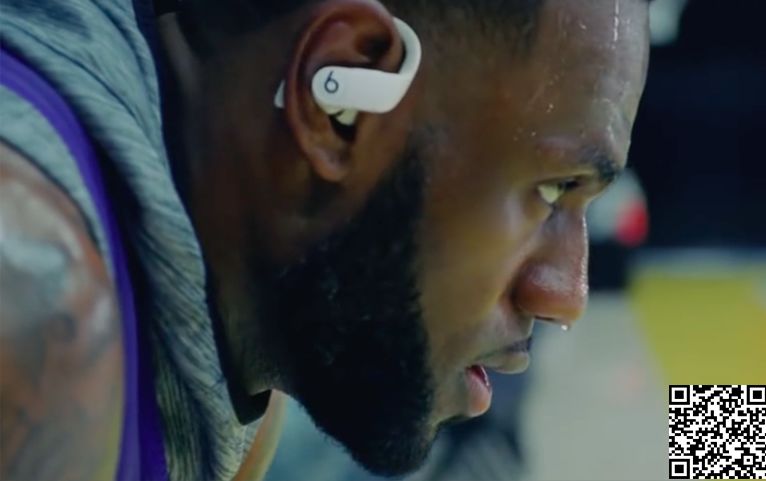 The Powerbeats Pro, a sporty headset, fills the "gap" in the movement of the AirPods. In the ad, Beats invites more than a dozen endorsement sports stars, including LeBron James and Williams Jr., to show off their powerbeats, which feature a variety of gorgeous sports moves, and the powerbeats Pro's sweat-resistant, easy-to-wear performance that highlights the superior performance of the Powerbeats Pro The Powerbeats Pro, a professional wireless headset built for "Sports Life," has a longer-lasting battery life and a better sports wear experience.
RoboChild
Brand:TurboTax
Creative Agents:Wieden+Kennedy
Released:2019.02.04
Hits:18.77 million times
At this year's Super Bowl, TurboTax, the US professional tax filing software, ran an ad called "Robochild".
The ad depicts a conversation between humans and robots about "working in the future", and when robot children express their future desire to be a certified public accountant, humans agree that robots can replace accountants. TurboTax used the ad to highlight its ability to provide "on-demand CPA services."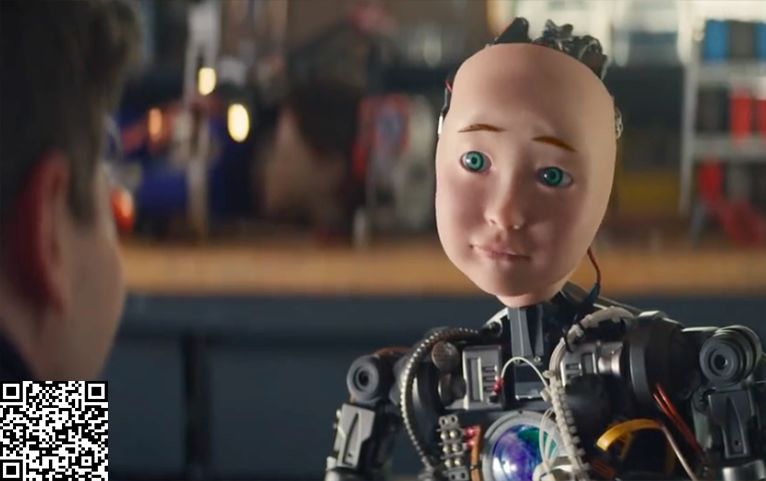 The ad caused a huge controversy on Twitter. First, many users don't understand what it's saying; second, some express their disgust at the "robot kid" look because of the "valley of terror effect"; and a significant number of users are panicking and worried about increasingly advanced artificial intelligence technology.
Audi Presents: Science Fair
Brand:Audi USA
Creative Agents:M/H VCCP
Released:2019.06.19
Hits:13.73 million times
On the eve of the release of this year's Marvel series Spider-Man: The Heroic Expedition, Audi invited star Tom Holland to appear in the promotional ad.
In this ad, the little spider and his good friend Ned to participate in a campus science exhibition, in the face of the full field of science and technology, the little spider spirit of a move to borrow Stark in the "Rejoint 4" Audi seat, a comprehensive display of Audi's high-stakes cutting-edge technology representative work - Audi e-tron, the whole scene.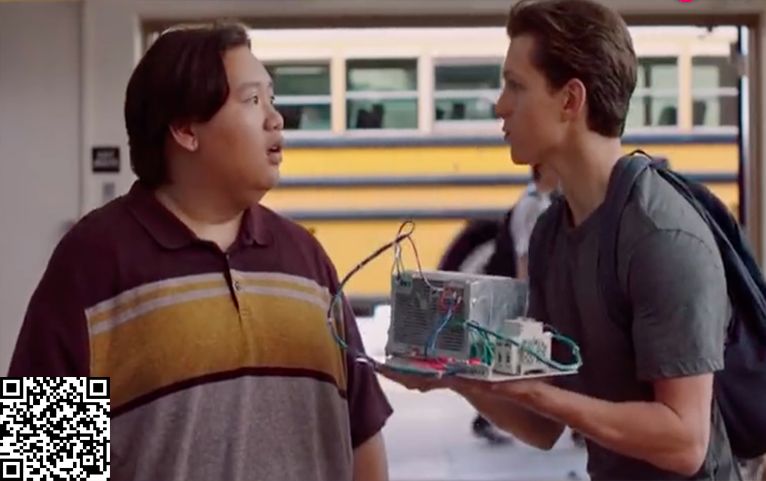 In the Marvel world, Audi and Iron Man have been a pair of perfect lycs, and with the re-entry series in April this year and the fall of Iron Man heroes, this advertisement by many netizens laugh that the little spider has taken over from Iron Man Audi astronomical digital KPI banner.
Dream Crazier
Brand:Nike
Creative Agents:Wieden+Kennedy
Released:2019.02.24
Hits:10.25 million times
"Dream Crazier" is another effort to launch Nike's famous "Dream Crazy" ad last September, this time featuring women on the sports field.
IN THIS SHORT 1 MINUTE 30 SECONDS CLIP, IT SHOWS THE TOP TEN FEMALE ATHLETES COMPETING ON DIFFERENT STAGES, SUCH AS LI NA, THE WORLD'S HIGHEST-RANKED PLAYER IN ASIAN HISTORY, WHO BRAVELY HARDENED IN THE FACE OF UNFAIR REFEREEING, AND LESLIE LESLIE, WHO COMPLETED A BEAUTIFUL SLAM AT THE WNBA IN 2002. Become the first person to dunk for women. These clips of women athletes fighting hard and defending equality on the field coincide with Nike's "It's only crazy until you do it" slogan and reflect Nike's support for female athletes' pursuit of equality and dreams.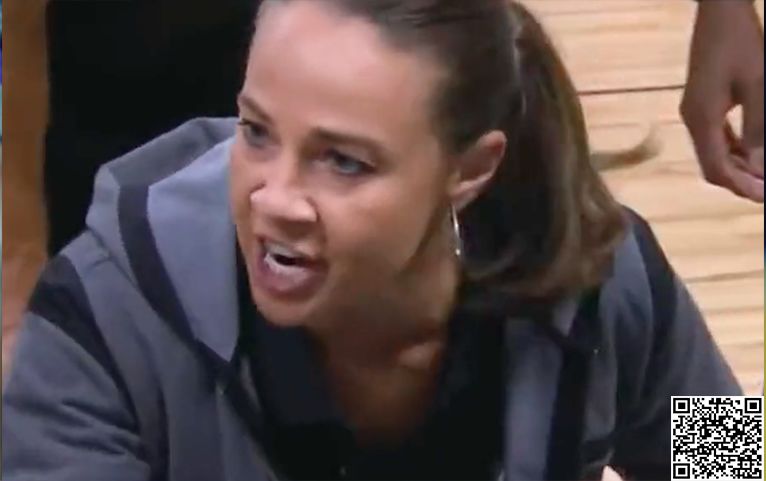 If the above ten wonderful ideas are not enough, don't worry, there's a big egg:
To learn how the food that looks delicious in your ads is made, and how you can make a full-flavoured meal at home, check out Blossom's big reveal:
Tricks Advertisers Use To Make Food Look Delicious! DIY Food Photo Hacks and More by Blossom
Brand: Blossom
Published time: 111,2018
Hits: 29.23 million

Join a Gold Member
Unlock the world's top brand marketing stories

Big Creative Institute Launch
The Psychology of The CopyOnline courses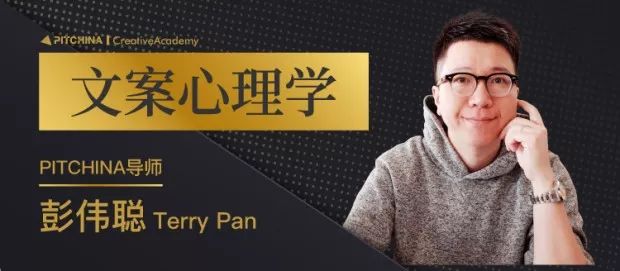 View the official website of Big Idea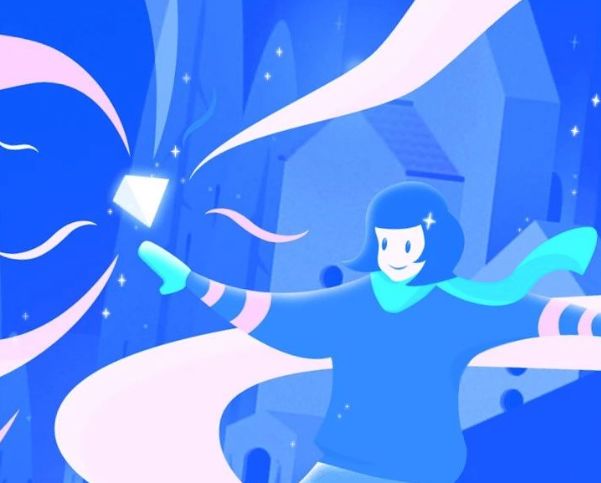 WWW.PITCHINA.COM.CN
Community of top marketing creators
Bringing together advertising creators/brand marketers
and people involved in the advertising industry.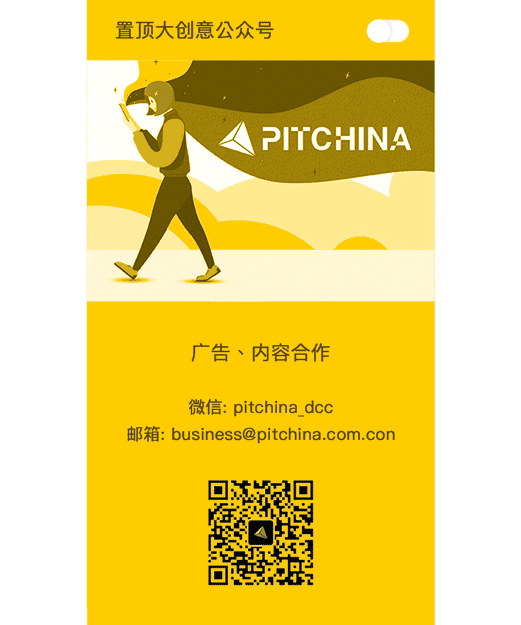 ---