'Anti-hate' is hitting YouTube's ad-sharing model

Author Wu Xiaoqiong
Edit Amy Wang
On June 5th YouTube published an open letter from We on-the-day working hate, making it clear that hate speech would be eliminated and that YouTubers would be subject to the toughest sanctions in history for publishing "hate, extremist speech".
The introduction of this control is not a hollow wind, but from the public crisis of the public relations response. The story began when Carlos Mazza, a journalist for Vox, the US media, revealed his story in late May when He was attacked by Steven Claude, a YouTube blogger with three million followers, for his political views, and the blogger launched a constant harassment and human search of Himaza by his fans.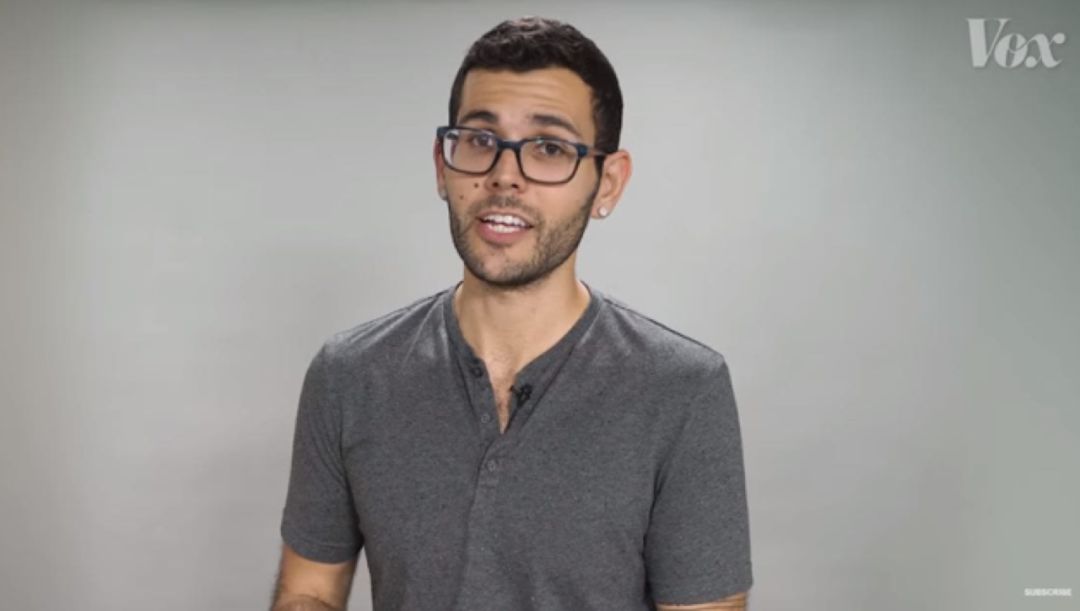 Vox journalist Carlos Mazza
The incident quickly sparked heated debate on social networks, but YouTube was slow to respond. Until the late night of June 4, YouTube responded by saying that while they did not support Claude's actions, they found that Claude had not violated YouTube's anti-harassment and hate speech policy.
However, YouTube's response sparked a second round of verbal abuse on the social network, with critics turning from Claude to YouTube itself. A large number of journalists and netizens have criticized YouTube on Twitter for seeking traffic to condone the proliferation of extremist content, fearing that right-wing forces would not punish bloggers who break the rules.
YouTube followed with a second response and an open letter at the beginning. In the open letter, it is clear that its goal is to reduce the propagation of marginal content by adjusting the recommendation algorithm to reduce the flow of content close to policy violations. YouTube will remove its advertising and monetability features for channels that conflict with hate speech policies. YouTube defines hate speech by claiming that a group is superior to others, or trying to justify discrimination based on age, race, caste, gender, religion, sexual orientation, and conspiracy theories.
According to the open letter, only the Claude channel's advertising rights were removed, and he was not prohibited from publishing content.

Creators are trying to break free of YouTube's platform power
When YouTube wanted to punish Claude, its first move was to ban Claude from advertising in his videos. The withdrawal of a major source of income seems to provide a motive for Claude to change his behavior. But it turns out that Claude doesn't care about the advertising revenue, "which is really not that big for us," he says.
Then Claude sells T-shirts, hats, stickers and subscribes to more videos through his website, which he points out most of the channel money comes from. Selling goods and subscriptions through other platforms is not just a way for creators to make money, but also a way for creators to isolate themselves from YouTube's changing rules and algorithms.
This means that if creators' ads are cut off, they will still have a source of income.
"Creators are aware of The Power of YouTube's platform," Patreon's vice president of products told foreign media Outlet The Verge. As a result, YouTube creators are looking for ways to build other relationships with viewers.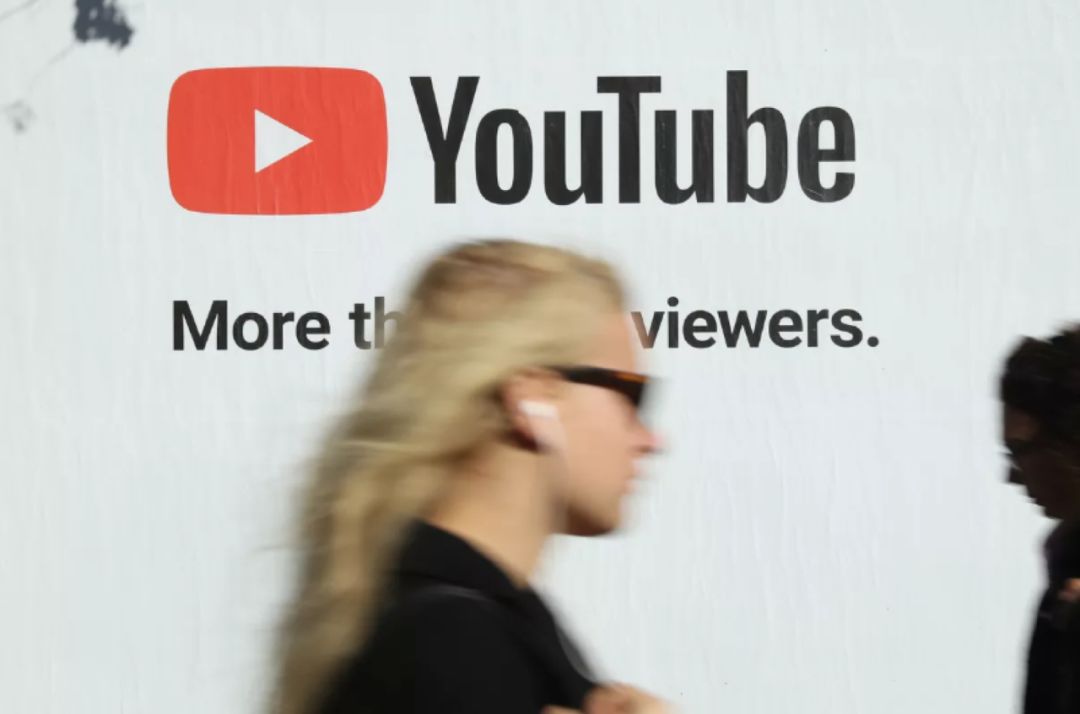 The ability to cancel channel advertising should send a message that YouTube is punishing highly disconnected creators. Creators who post extreme, hate speech in violation of the rules will not only not get a share of the ad, but also use alternative monetization techniques such as super chat or channel membership.
It could be a huge problem for the up-and-coming YouTubers, which depend on the revenue。 Many people who have just entered the YouTube Partner Program may rely on the ad money when they start their careers. But for large creators who still have access to a large number of subscribers, punishment doesn't necessarily achieve YouTube's goals.
Mature creators, such as Claude, who has more than 4 million people, often have large audiences ready to buy products, greatly reducing the deterrent effect of punishment. Last year, when YouTube cracked down on gun videos and removed ads from multiple channels, many of them avoided influence by signing sponsorship agreements or launching Patreon accounts, allowing them to continue their work.

YouTube can't ban high-income channels
If a channel's content is marginalized, which means that it does not violate YouTube rules but is considered harmful, the review mechanism will allow the video to remain healthy. Controlling every piece of harmful content through the channel's video cancellation is not always effective.
Moreover, a blogger said in a video about YouTube ads last year that advertising revenue alone is difficult. According to YouTube's biggest creator, the disadvantages of "inefficiency, instability, and insecure revenue models" in ad sharing limit the revenue of creators, and most YouTube creators are no longer able to maintain stable advertising revenue.
Merchandise and subscription services on second-party websites are key to full-time YouTube creators in 2019. Major YouTube stars including Jake Paul, James Charles, Emma Chamberlain and David Dobrik have built up a complete second-hand sales business.
Some creators, such as Dobrik, have invested heavily in creating product lines so that they can continue to release avant-garde footage that may make advertisers uncomfortable. Others are just worried about another "adpocalypse," a term used in the community to discuss advertisers' spending on YouTube after controversial events. Dobrik's line of merchandise was a success, with a two-day pop-up store in New York's Tribeca district selling out for two days earlier this year.
"Some YouTubers make millions of dollars by selling merchandise, and then they go around giving speeches and getting their fans to support them on PATREON. "The company, who is familiar with YouTube's second-tier sales market, told New Culture Business that this is particularly similar to China Net-red.
YouTube is unlikely to ban high-profile channels.
YouTube's advertising policy changes have forced creators to find new ways to monetize in the past few years, no matter what, making It more likely to escape the threat of advertising.
"YouTube has given the green light to bigots who mock LGBT people and people of color, and the platform is actually condoning them to continue to find new fans to sell their wares. "It's not negligence, it's helping prejudice spread," Mazza said on his social platform. "

Competition patreon has become a centre for creators seeking to expand revenue opportunities
In contrast to Patreon, YouTube's disciplinary strategy is too perfunctory.
Access to powerful tools like Patreon means that creators must comply with the company's strong audit policies. Unlike rivals such as YouTube, Patreon has shown decisiveness and determination in dealing with hate and extremism. It does not allow its members to sell anything they like under the guise of "freedom of speech", and the result, of course, is the loss of "those who are free speech".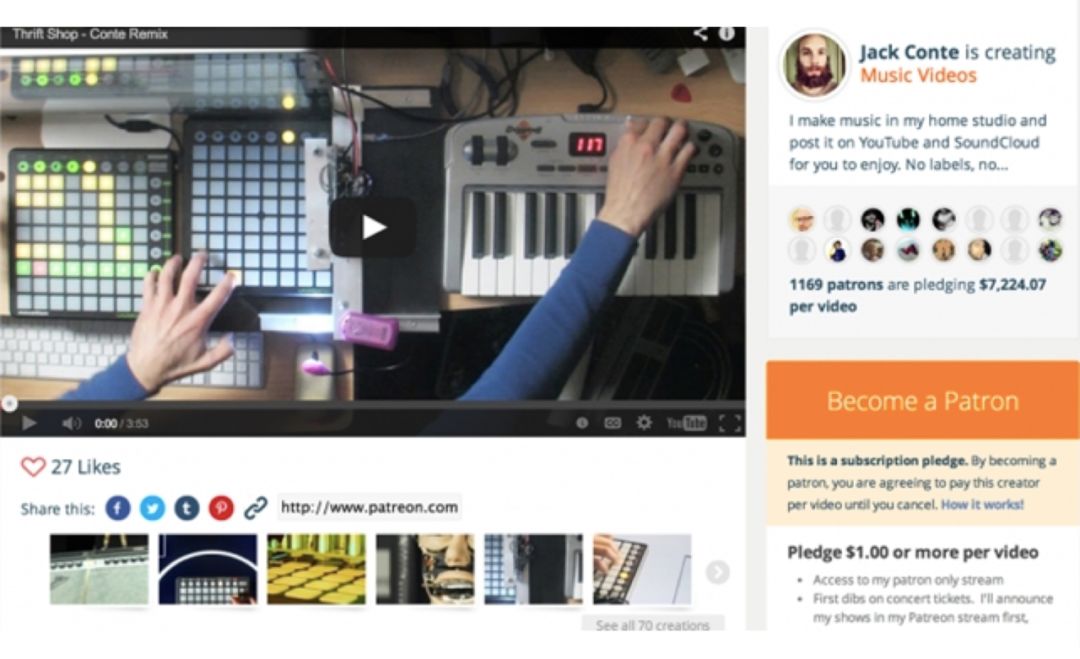 Screenshot of Patreon website
What is Patreon? A platform for content creators to raise money for the masses, which allows creators to receive funds from each piece on a regular basis. The company, headquartered in San Francisco, was founded by Jack Kant and developer Sam. Patreon has appeared in Time, Billboard and Forbes.
Founder Jack Conte was also a YouTube creator. In May 2013, he developed a platform where sponsors can automatically sponsor creators for every piece they create. In August 2013, the company received $2.1 million from a group of venture capitalists and angel investors. In June 2014, the company received another 15 million yuan in a round of A-series investments.
In the company's first 18 months, up to 125,000 "sponsors" were registered with Patreon. In late 2014, the site announced that sponsors were sponsoring more than $1 million a month to creators.
Creators such as YouTube commentator Philip DeFranco and game characters and comedians collective Kinda Funny can get an extra $50,000 a month on Patreon. They also kept 90 per cent of their income, while Patreon kept only 10 per cent.
Patreon's business has continued to grow steadily over the past few years, even as it has lost some of its creators to take a firm stand. Patreon has banned creators whosell products or create harmful or hateful content in any way. For those who can work within company guidelines, it gives them financial freedom.
Now, YouTube global MAU has exceeded 2 billion, in the early stages of its start-up decided to share the cost to creators, laid the global Internet to rely on advertising revenue template, after the acquisition by Google, YouTube began to access Google Adsense, The initial share of the accounts reached 45 per cent of the advertising revenue charged by creators (and then two subsequent increases in the creator's share, one to 52.5 per cent, and the last to 55 per cent). )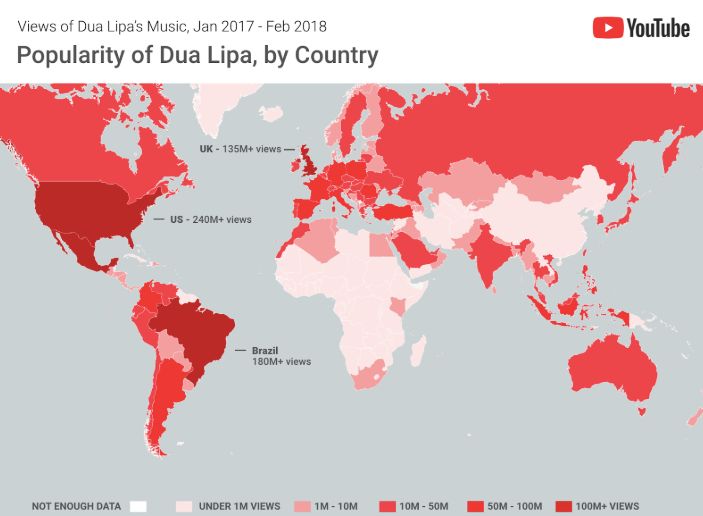 For most YouTubers, advertising remains at the heart of monetisation, leading companies to continue to see the removal of advertising rights as a harsh disciplinary measure. But Claude's reaction to this situation suggests that, unlike homogenization and moderation, the more fans the creators are, the less abstinence.
After the public relations crisis, perhaps It's time for YouTube to revisit the advertising business's contribution to the platform.
End

Recent Hot Text
:: The payment logic behind the Aichi Fringe member's breaking billion spending is being complicated
:: How to balance mass entertainment with user choice, "The Band's Summer" gives a textbook demonstration in an interactive video

*  Russian film history ticket crown "Killing Munich" Yu Yu China, sports film in this does not work?

Why has Chinese musicals been developed for 30 years?
:: Headlines dominate the market, is there still a chance for Ali to add to the Indian short video at this time?
:: Feng Xin did nothing wrong, how did the storm lose?

:: The Pain of Different High Film Severity in China and the U.S. Global Industry Survey (I)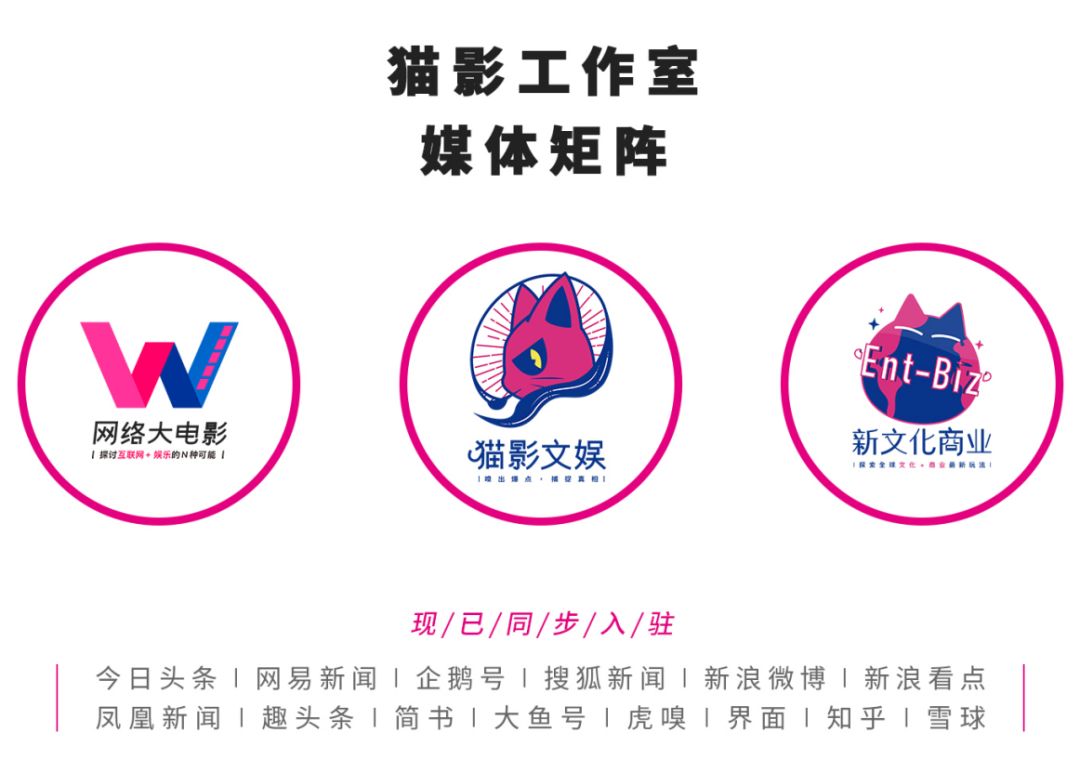 Business Cooperation . . . Reprinted . . . Join the Community . . . Submission
Please contact WeChat
wenlele0931 | wxjover
The article was posted onModify
---