Getting Started . . . What are the form of YouTube ads? After reading the second understand!
There is no doubt that the last year has been the "Video Year". YouTube, the world's largest video platform, has huge business opportunities.
Up to 78% of marketers say videos bring them a good return on investment

99% of companies using YouTube ad videos say they will continue to do so in 2019

More than 3 billion searches per month

Almost a third of Internet users (1 billion) visit YouTube every day

YouTube is the most popular social media platform for teenagers
YouTube is the world's second-largest search engine, and using YouTube ads to promote your productor or service to potential customers is a great choice for advertisers to go out to sea. So what are the forms of advertising on YouTube? Mainly divided into the following categories -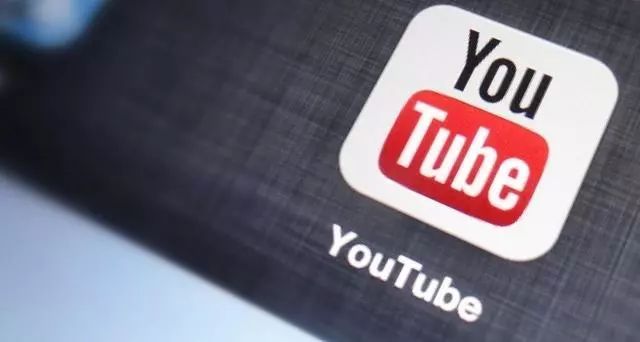 - Do not skip video ads -
This Type of YouTube video ad will appear for 15 or 20 seconds before, during, or after the main video is played.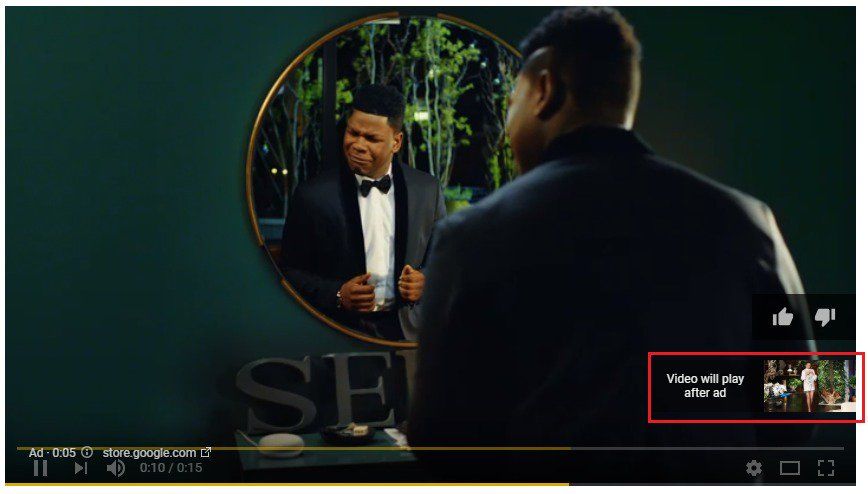 These video ads are charged for clicks, not videos. So these ads are often the most cost-effective for campaigns that build live conversions or increase subscriber lists, such as link clicks.
Skippable video ads allow viewers to skip ads after 5 seconds, as well as insert before, during, or after the main video.These ads are usually suitable for promoting the brand.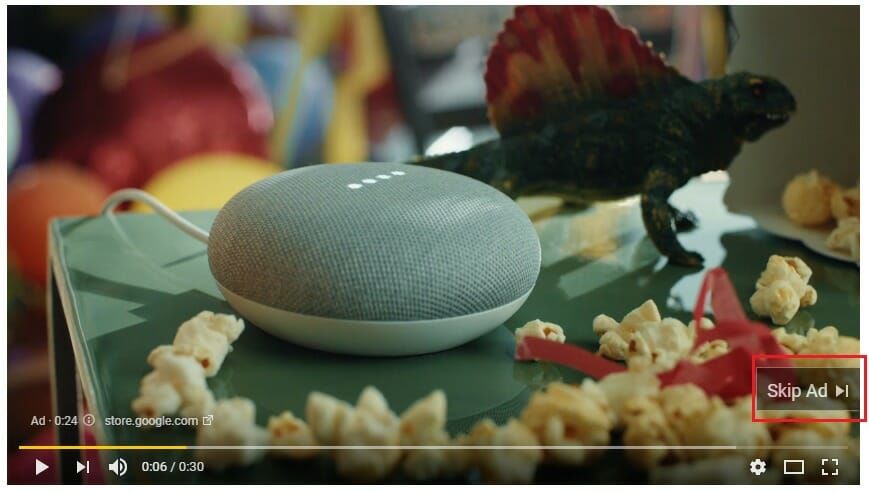 - 6-Second Short Video Ads -
If you don't want to advertise by creating long YouTube ad videos, you can use this 6-second, non-skipable ad format.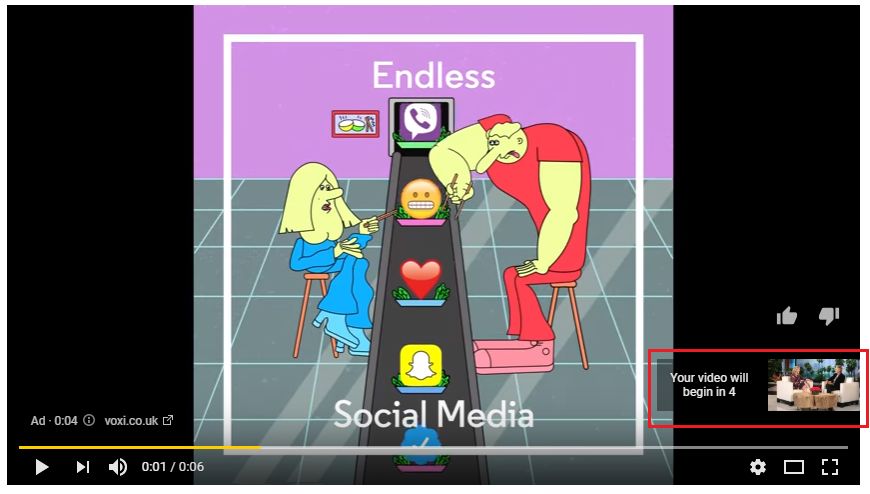 When you run a video campaign on YouTube, you might think that six seconds isn't enough to get the audience's attention.
In fact, the opposite is true: 90 per cent of the 300 six-second campaigns have seen a boost in ad conversions - a form you can use if you want to raise brand awareness.
If you don't want to run ads in your videos, display ads are your best bet. AdvertisingDisplays on the right side of the video and above the list of video suggestions. For active users, this ad may appear under the player. This form of advertising is only available on the desktop side.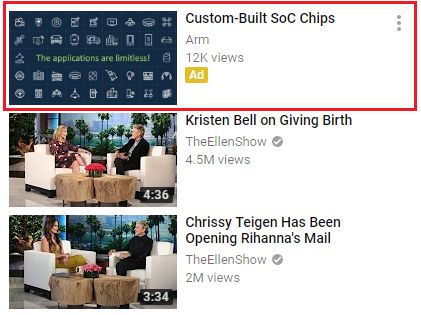 Display ads are not the most prominent type of advertising on YouTube. If users are only interested in watching videos they're currently watching, they can bypass your ads altogether.
But if you want to increase conversion rates, this is also a good choice.When people choose to click on your display ad, it means they're already interested and may be easier to convert.
Translucent overlay ads, displayed in 20% of the bottom of the video. ,It is a 468x60 or 728x90 picture or text, also available on the desktop side.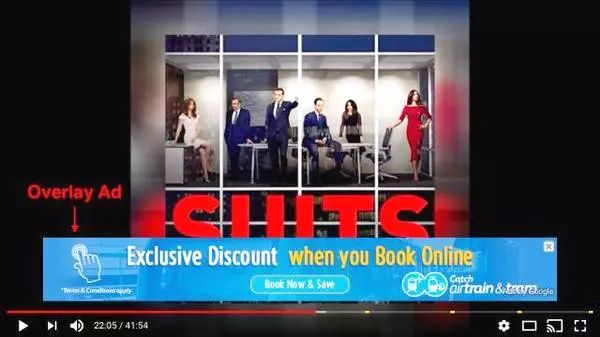 The Sponsor card displays content that may be relevant to your video, such as the product in the video.
Viewers will see the trailer for the card for a few seconds. They can also click the icon in the upper right corner of the video to browse the card.
Suitable for mobile and desktop.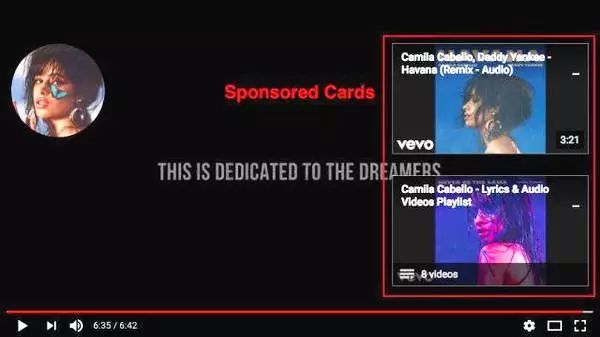 To run an ad, you're sure to track your ad performance based on your data. Here are a few key metrics you need to follow in your YouTube ads
Impressions: The exposure of the video is high enough

Watched: How many people have watched the full video

Click-through rate: How many percent of people showing ads

Cost-per-click (CPC): How much you've spent on each link in your ad

Cost per viewing (CPV): How much money is spent per viewing

Get targeted conversions: How many people subscribe to your channel, visit your site, or like your videos because of ads
Such a vivid image of YouTube advertising form analysis, is not a look to understand it? More overseas promotion of information dry goods, please continue to pay attention to papaya mobile!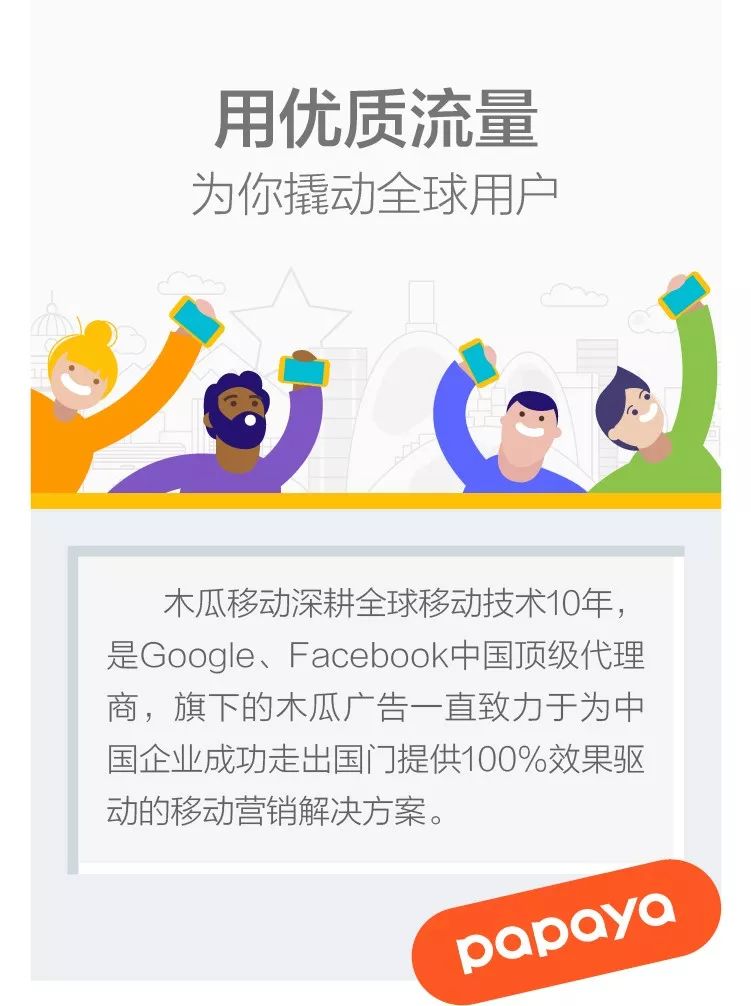 ---