How much do YouTube ads know?
If you lack the experience of setting up YouTube video ads backstage, today's YouTube ad background settings are detailed for you, quickly revenue!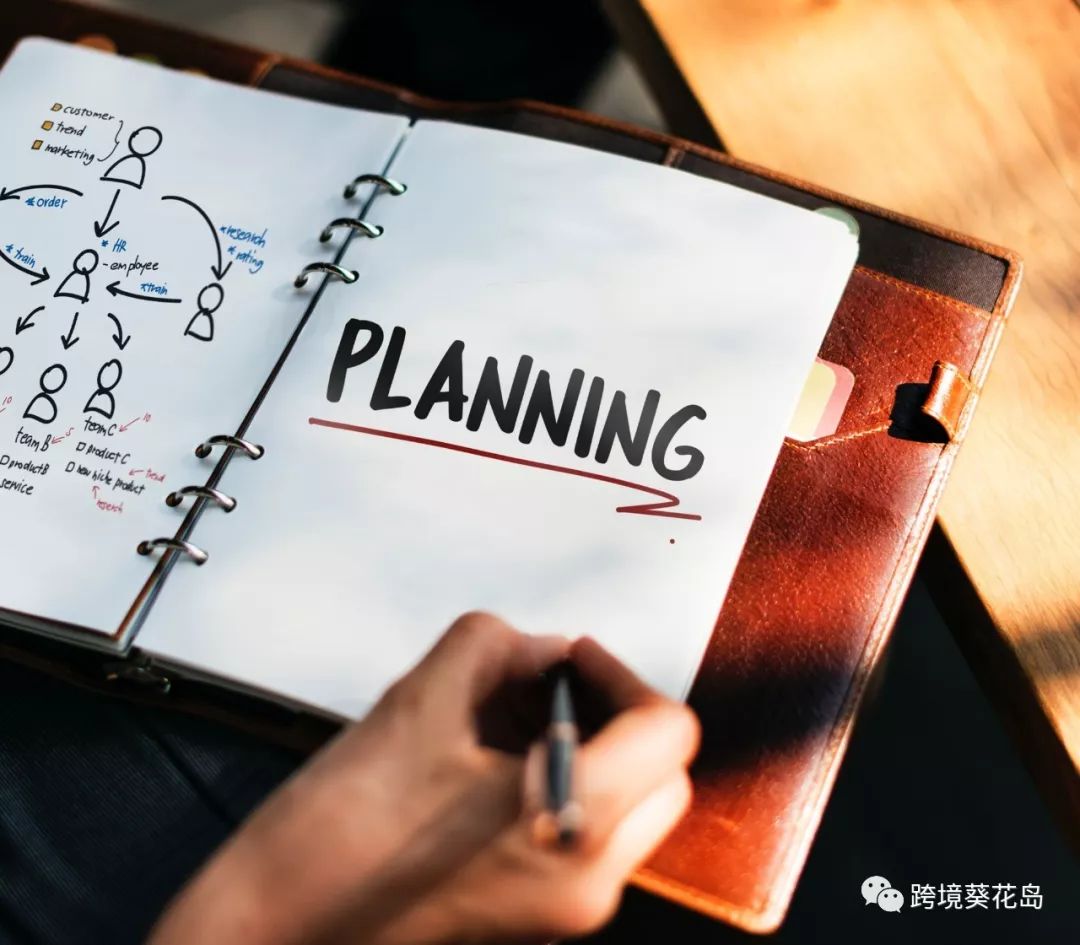 #1:Associate your YouTube channel with Google Ads
Steps:Please open the Google Ads Information Center , click on the tool and settings button in the upper right corner of the screen , click on the "link account" , scroll down and select YouTube , click on the button , link your YouTube channel.
#2:Create a new video campaign in Google ads
Open the Campaigns tab on the left, click on one of the blue buttons, create a new campaign, select a campaign goal.
If you're running your YouTube campaign for the first time, it's recommended that you choose to create a campaign that doesn't have a goal guide.
This option gives you the full bid option, so you can start by setting up CPV, get enough data and convert, and then look at other targets.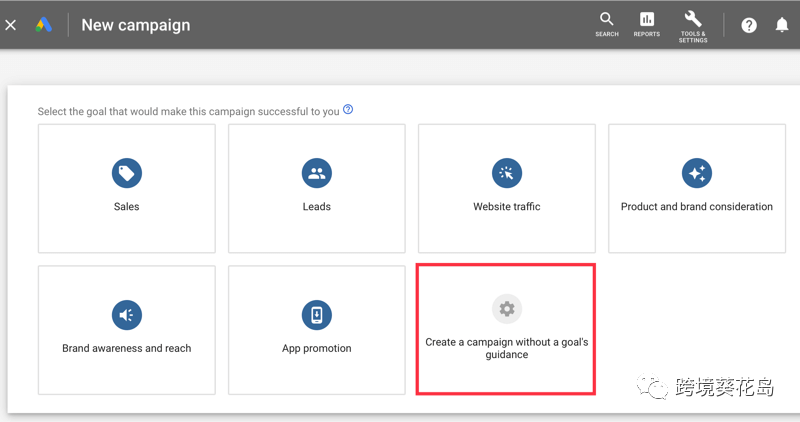 After entering the name of the campaign, the bid strategy selects the maximum per-view fee (usually CPV is $0.05 to $0.12) - Budget can be selected daily budget or campaign total budget, set start and end dates as needed, delivery method set to standard.
It is recommended that you not set an end date, keep a close eye on your campaign and stop it manually if needed.
#3:Set up ad groups and audience targeting
Instead of naming an ad group as "Ad Group 1" and "Ad Group 2," you can use a descriptive name when you set up your ad group.
Start by selecting your target audience's gender, age, parenthood, and family income, and click Audiences to see some of the other options to fine-tune your targeting.
In the keywords section, entering keywords on the right, such as Video Marketing, shows a list of potential keywords that you can target, and simply clicks the suggested keywords to add them to the list on the left.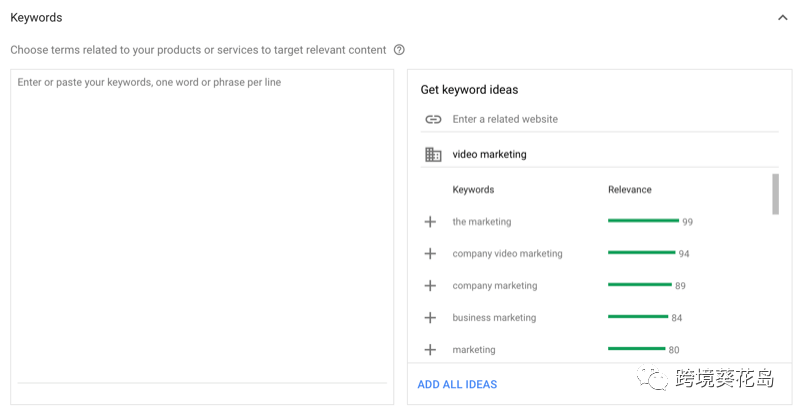 Test each audience in your own ad group to see which audiences are performing best.Keep in mind that each campaign is different, and ads that might work for you may not be available to other campaigns.

#4:

Make youaed for YouTube videos
Horizontal Video (16:9), squareVideo(1:1) and verticalVideo(9:16) can be uploaded to YouTube, which adds diversity to the creative resources.
More than 75% of YouTube viewing takes place on smartphones and tablets.
For the video ad format, select the In-stream ad video and enter the final URL and URL.Both URLs must be consistent or your ads will not be approved.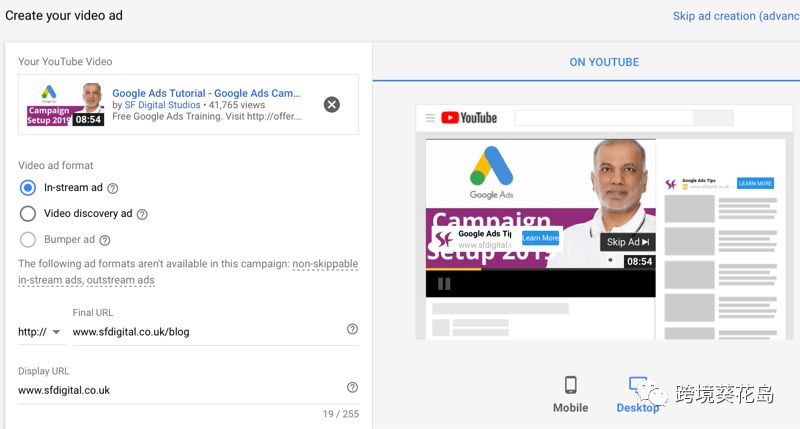 It's important to include call-on terms, which even determinewhetably the viewer will not click on the web page.
Banner ads with page moves give you more YouTube ad areas, BannerThe top of the screen, displayed on the right side of the video, is 300 x 60 pixels in size and continues to appear on the screen even if the ad has been skipped.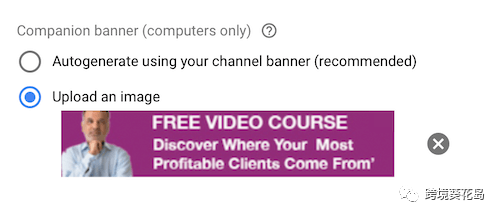 Add visitors to your remarketing list without bringing them to your site.As long as viewers watch your videos on YouTube or embedded on any website, they can build remarketing lists or audiences at a very low cost.
Finally, YouTube video ads are one of the most effective ways to reach potential customers, drive sales, and raise brand awareness, depending on your campaign goals.
If you want to build a brand awareness, sell a product, promote sign-up, or build an email list, monitor video viewing, and consider changing your ad or targeting if the viewing rate is less than 20%.
If the goal is to attract traffic for your site or target page, ctR is the correct indicator to view and optimize.
The article was posted onModify
---