See programd ad "crisis" through YouTube events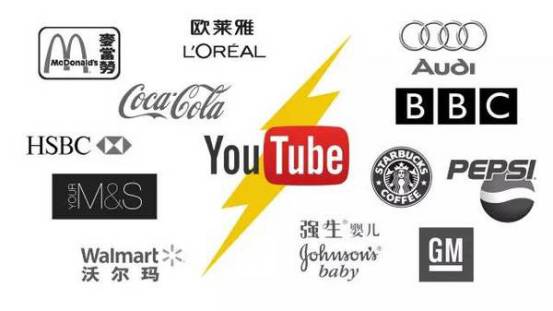 The Google ad scandal, which has been boycotted by many advertisers for appearing on the side of a terrorist group's video, has been a recent concern. It is estimated that at least 250 companies or agencies have announced that they will stop advertising on YouTube because of concerns that such a thing could happen again, which could cost Google $750 million in lost revenue.
Marc Goldberg, chief executive of Trust Metrics, said: "Google's problems are worrying for many advertisers, but it's a good thing for the industry. "Indeed, when a thing is in rapid development, a sudden emergency brake, will let it temporarily calm down, introspection is not neglecting something, so that better on the road." To some extent, YouTube's failure exposed the era of big data on the Internet, where the industry's excessive trust and reliance on network data and programs also reminded brand owners that the procedure is convenient, but uncontrollable and invisibility has greatly increased the risk of its release. The development of domestic procedural advertising can also be alerted from it.
Advertising industry shock
Google has long been a digital advertising giant, with Facebook taking 70 percent of the industry's advertising budget. Although the incident only cost Google a small loss, but the impact on the entire advertising industry is huge.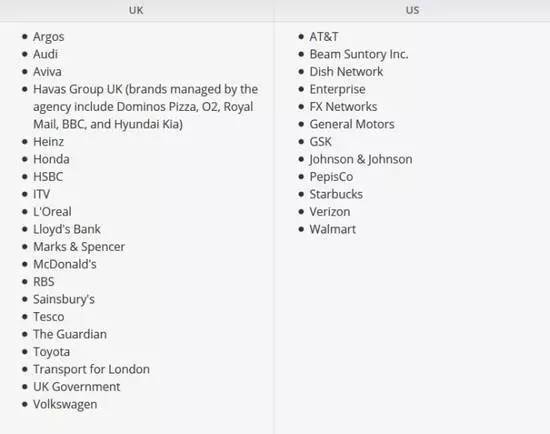 List of large advertising companies that have stopped in the UK and US
First, its lost trust has given other digital advertising platforms a chance. Other internet companies are likely to benefit from YouTube's problems, including Facebook, Amazon's Twitch, Twitter, Hulu and Verizon's AOL. At a conference in January, the head of WPP, the world's largest communications group, said Google and Facebook needed to worry about Amazon catching up. And a new international market research report also suggests that as the advertising business continues to grow, Amazon could eat into Google's digital advertising market share and become a strong competitor to the digital advertising giant.
Second, the TV advertising platform is re-emphasized. According to public information, the customers who removed the ads from the YouTube platform include: Starbucks, General Motors, Johnson and Johnson, the BBC, the Guardian, L'Oreal, Audi, French media group Havas, Marks and Spencer, British supermarket chains Sainsbury's and Argos, HSBC, Royal Bank of Scotland McDonald's, telcos AT?T and Verizon. Big brands, based on their fear of digital marketing, may adjust their advertising strategy and shift to traditional television media.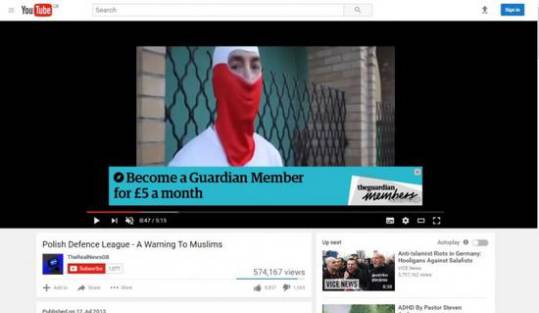 Uk Guardian ad next to extreme YouTube video
Simply singing down the traditional media, the popularity of digital marketing will gradually fade away, this time is to give brand owners a first-hand blow, let them re-examine the feasibility of digital marketing and procedural advertising model. Prior to that, global brands Procter and Gamble and Coca-Cola had questioned the effectiveness of digital marketing and made television advertising an important part of its advertising strategy. Marc Pritchard, Procter and Gamble's chief brand officer, blasts the shortcomings of the media supply chain: "Our media supply chain is full of darkness and fraud. We need to clean it up and put the time and money we've saved into better advertising to drive sales growth. "The YouTube incident also confirms their accusations and fears that they are not hollow.
Warning to domestic programd advertising
"More and more brands are starting to use in-house programs to buy, and they end up taking responsibility for the risks involved." Google is not perfect, but the recent emergence of this problem is a blow to the program-oriented advertising industry, especially as Google has not responded properly to it. Marc Goldberg said.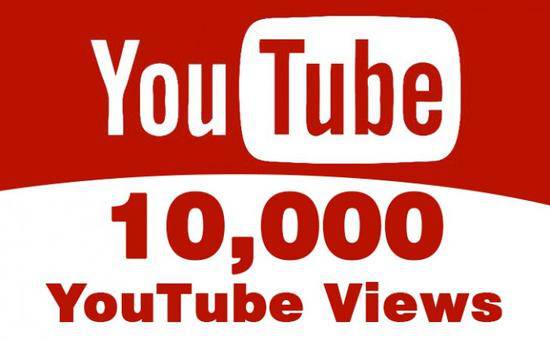 From this look at domestic procedural purchases. Domestic procedural advertising is three years behind foreign countries, from 2011 to date, after 6 years, now is the time for the rapid progress of the song. According to eMarketer's latest forecast, China's commercialized purchase spending will reach $16.74 billion in 2017, an increase of 51.5 percent, accounting for 58.0 percent of China's online display advertising spending. As the hundreds of billions of markets move closer, the test for media and advertisers will be even more severe.
With the popularity of program, the media resources are greatly enriched, the programpurchase releases the advertising value of long tail traffic, but because the advertising process is not transparent and the final delivery results are not visible, but also give data fraud more opportunities to enter the game. For example, which DSP castapart on a portal's programd ads, resulting in no record of advertising on the portal's server logs, and others showing ads in places with huge traffic, such as pornography and gambling, where advertising is definitely not what advertisers want. False traffic and ad visibility issues have become hard-to-solve industry "cancers".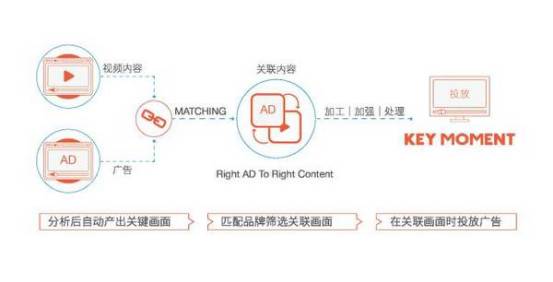 Program-based ad delivery process
"There is not enough human intervention in the ad delivery process," Goldberg says. We should better maintain the quality supply of the entire advertising ecosystem, rather than simply blaming the huge amount of data. The same is true of domestic procedural advertising. Program-based purchase, automation and accurate delivery, is the advertising industry information, digital, automation of an important industrial upgrade, the key is the lack of content audit and industry supervision. In these areas, some of the practices of the international data advertising giants may give us some guidance.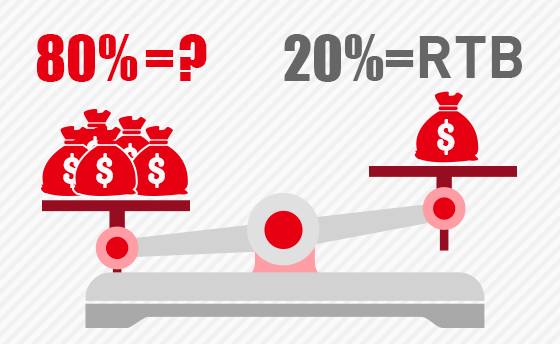 Last year, Facebook was accused by advertisers of falsifying advertising data and plunged into a crisis of confidence. To restore trust, Facebook began publishing back-office data to provide advertisers with millisecond-level advertising performance information on its media platforms, including Facebook and Instagram. And in February, media sector indicators, the media industry's index regulator, was introduced to review advertising data. Google also announced the opening of YouTube's advertising data, as well as data from its advertising-buying platforms DoubleClick Bid Manager (DBM) and AdWords, allowing MRC to verify the visibility of its ads, video ad duration, and more. The two digital advertising giants have taken the lead in responding to the industry's call for transparency in the media to make adjustments, which is also a sign of the industry's transformation.
In response to the ad's misdelivery, YouTube recently announced that only channel video content viewed 10,000 times can be advertised on these channels. Once this threshold is passed, the site reviews the content to see if the video channel is eligible for advertising. The company will also add an audit process for new video creators who apply to join the YouTube Partnership Project.
In contrast, domestic whether in content review or third-party testing in the lack of a clearer industry agreed with the standard. In short, there is no regulation, no rules to follow, so a lot of false bubbles emerge. Perhaps it is fortunate that the Google advertising scandal has occurred, so that the industry should be a wake-up call, whether it is the media platform or advertisers should be rational to understand the status quo, move forward.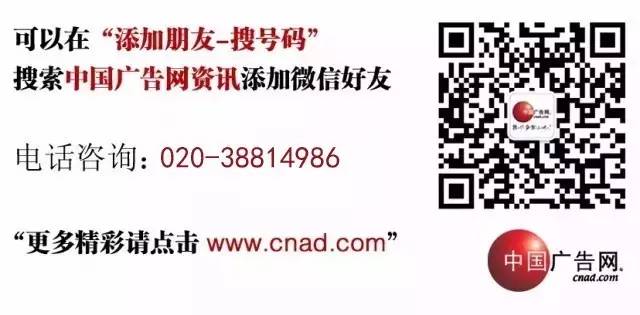 ---