The secret of youtube ad skipping
Youtube ad 5 seconds skip the secret
Number of words: 1800 words Time: about 5 minutes

The happiest time in Taiwan is to lie in bed and watch youtube, let youtube's recommended engine poison.
            ———— Brighton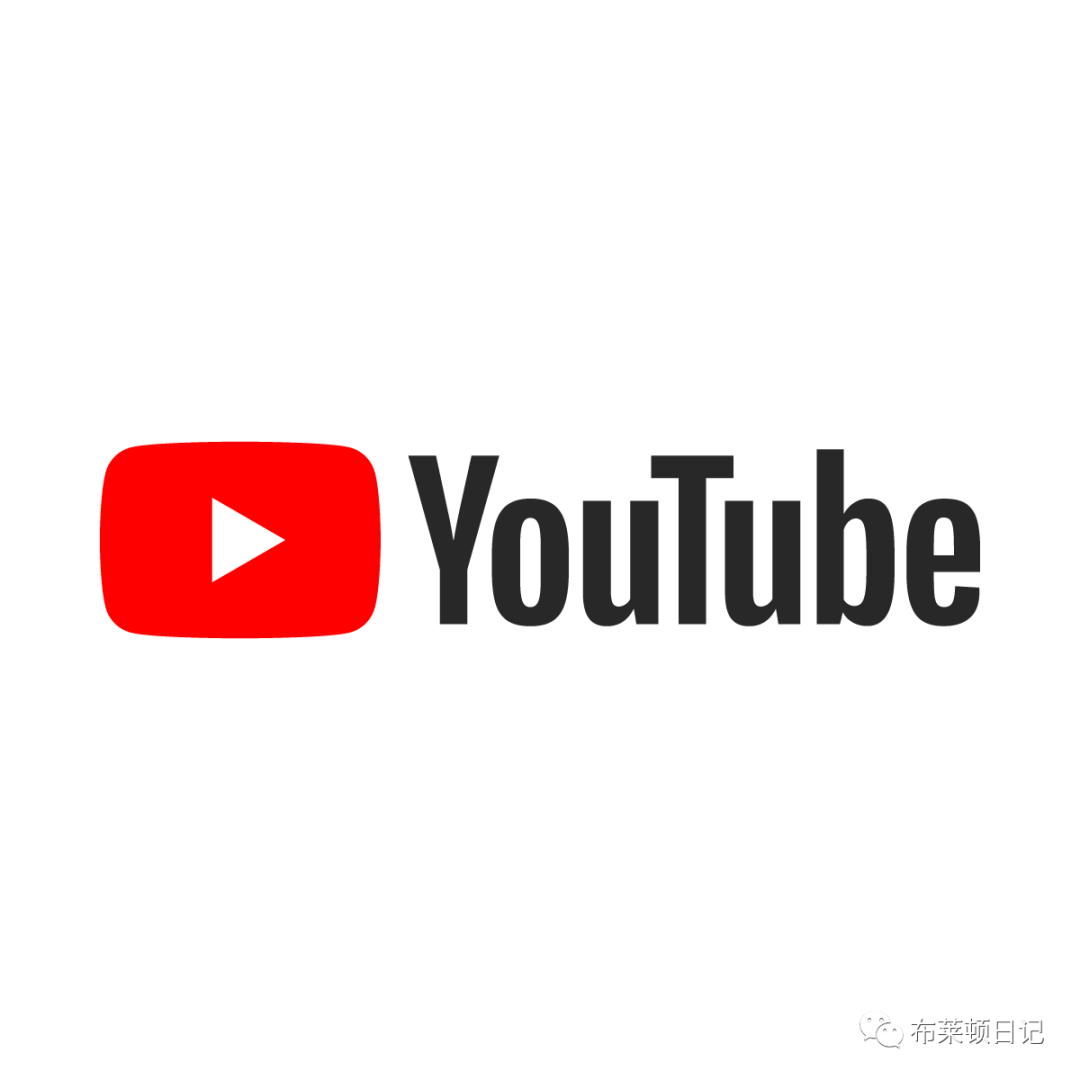 As the world's largest video site, Youtube believes many people have spied on the wonderful lives of many foreign red people. As UGC's largest platform, Youtube's revenue naturally comes from its advertising revenue. Among them, YouTube's TrueView accounts for nearly 80% of the ad space. When using Youtube, presumably everyone has skipped 5 seconds of advertising, by the domestic video site long-term rape of us, see 5 seconds can skip the ad feel is a Buddha heart. It was the design that allowed users to skip for 5 seconds, which once made many people think it was an idiotic practice, but the data suggested that the design, which could be skipped in 5 seconds, was actually "smart". Today we'll explore this together: Why is youtube's 5-second ad skip brilliantly clever?
Youtube knows that users don't like ads, so users skip ads after 5 seconds, so the user's attention must be very focused. Therefore, within 5 seconds, the ad has the highest exposure. Second, the exposure of advertising is actually difficult to count, because the ads played, not equal to the user to see. So youtube designed to skip this button,In fact, you can count or even improve the true exposure.
In contrast, take a look at the domestic video site ads, up to 120 seconds, during which you will eat snacks, brush a circle of friends, go to the toilet and so on. Therefore, the advertising effect is not very good. Advertising prices must not be too expensive, after all, advertisers will not pay high costs for the user's behavior.
2. Improve the quality of advertising
Many advertisers will ask a very simple but difficult question "how long is the best ad" "consumers in the second seconds of skipping your ads" for a long time, these have no answer. However, youtube's button to skip ads complements that. It gives advertisers more dimensions and data to reflect on their ad quality. How precise is this design?The click-through rate of an ad is the result ingest of the ad's performance, and skip time is the process metric of the ad's performance.With this data, advertisers can have a good reference for their advertising and optimization.
If we go further, clicking the skip button is negative feedback, and watching to the end is positive feedback. For positive feedback of users, advertisers can follow up, read and click is the target customer, after reading no click is the lead. For both categories, advertisers can push the next ad to induce potential customers and direct the target customer to complete the order.
And some domestic video sites ads can not be skipped, which caused only know what the audience is, click users can also understand, but can not know their true attitude towards advertising.
So we can see thatAds on Youtube are high-quality, because youtube initially took the five-second skip button as one of the factors to judge the quality of the ad, so users also become a free ad quality reviewer.And the domestic video site advertising quality is relatively low.
3. Just pay for the truth
Advertisers are most disgusted by the high marketing costs for uninterested users, and Youtube has helped you solve the problem. If your ad is skipped, YouTube won't charge you, and you only have to pay if your ad plays 30 seconds or finished playing (the ad is less than 30 seconds long), so YouTube named it Tureview.That means you only have to pay for real viewing。 So you will hear a lot of net red said, oh, everyfan, please read the advertisement!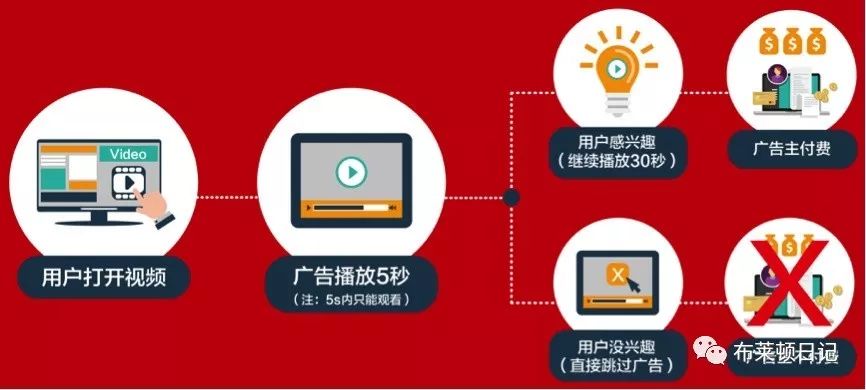 Advertising pricing strategy is many, many domestic video sites are using pricing sales model, in short, is to play your ads on the video site fixed cost such as 1 million, so that no matter the click-through rate is high and not high price is fixed, so advertisers do not have much incentive to optimize, make their own ads. For example, you will find that there are often such very poor quality dynamic image ads as the Tulong Bao Knife.
And Youtube's bid mode has been encouraging advertisers to optimize their advertising ideas. So how does this bidding model work?

Let's assume that youtube fixed the number of ads 100 times a day, Mercedes-Benz BMW are bidding 5 yuan at a time, then youtube will choose who? It must be Mercedes,' because Mercedes brings more revenue to Youtube. As can be seen from this simple formula,With bids all the same, the number of play completions is a key factor in the success of the bid.So to successfully win the advertising position, the quality of advertising and creativity need to be very good. As a result, we'll find that many advertisers like to go to youtube and look at those who make great ads for inspiration.
If you like this article, share it in your circle and for more information, follow Brighton Diary.
Brighton Diary is finally back, and will share some of his thoughts. I hope you can discuss it together.
---