YouTube Marketing Mind: Why did I optimize and advertise, but it still didn't work well? Zhang Yue's Notes, March 9, 2020
YouTube Marketing Mind
Why did I optimize the ads, but the results are still not good?
Zhang Yue's Notes March 9, 2020
This spring trade show is blocked, export enterprises focus on the line, I asked you More and More YouTube video marketing. With the arrival of 5G, the global marketing scene will become more and more attractive, video and even AR marketing is the trend. The outbreak has become a catalyst for bad things to do well and help exporters seize this new opportunity faster.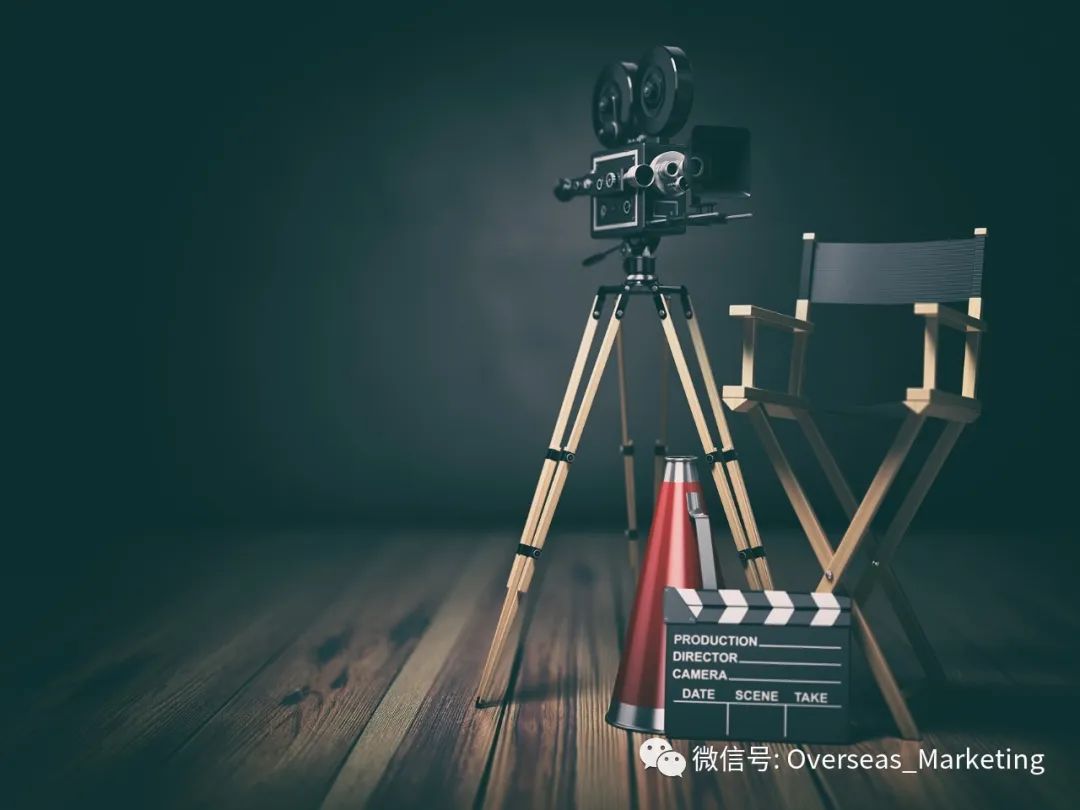 But in the process of answering questions, I feel a lot of friends' questions a little off the side, so today to share with you the basic method of marketing with YouTube, the right mind, the trick can work, otherwise all the tricks are fancy fists embroidered legs.
Let me first summarize the three misconceptions about YouTube marketing behind the run-off question:
1) Credulity "a needle."Have you ever heard someone tell you, "A business has done YouTube, the waist does not hurt legs not acid, take a single to hand soft." "If you ask, did he do it?" The answer you can get is basically "Love because of love, no reason, you're right to do YouTube." "Don't laugh first, this sloppy set of road lasting, support it may be our cure of a hundred diseases "a needle spirit" of the delusion it.
2) Optimize the ranking in reverse.Optimizing video rankings is important, but people tend to use the wrong force and turn them upside down. For example, I'll talk about the main factors that affect video rankings later, and you listen to user data that might go back to optimize likes right away. That's the cause and effect reversal, and Google does think it's important, but Google isn't focusing on the "fruit" but the "cause" that brings the praise. You get someone to like, but you don't support the foundation steaming of these behaviors, it's easy for Google to see, and it's counterproductive.
3) Advertising is not about spending money on traffic, it's about buying time.It's not just YouTube ads, all advertising is essentially not buying traffic, but buying time, it's shortening the time customers know you and trust you. Advertising is not a substitute for product value, is more effective transmission of it, so video advertising to work, not because it is video, not only because you bought customer attention, but in the video with our product information, answer customer questions, or bring customer inspiration, so as to efficiently pass on the value of our products.
Set these targets, below I will from The YouTube marketing mechanism, ranking optimization, and TrueView advertising three dimensions to chat with you you about The Heart of YouTube marketing.
The role mechanism of YouTube marketing
Earlier said that YouTube is not a "needle", not all marketing scenarios are appropriate, here is to say its three mechanisms, so that we can also understand the entire marketing system where it is located and how to use.
1. Video is a figurative expression
For example, I saw a beautiful picture, want to write a letter to a friend who was not there, he saw whether the letter can restore the beauty in my eyes, to see my writing level and his ability to understand imagination. This is actually a process of abstracting a vivid scene into a set of code and decoding it by the reader, a process of coding and decoding that can cause a lot of loss and misunderstanding. And this time if I have a mobile phone to shoot a video or simply live to a friend to see, it will greatly improve the experience of friends in the situation, this is the expression of image.
5G-plus-cloud-computing-plus-carry-on shooting devices (mobile phones) will make sharing videos as simple as writing 140-word tweets, people like to see the truth, and understanding video will be easier than understanding text, so in the next five years all the text promotional material son to express information, it is necessary to use video again.
2. Video can respond to explicit demands and trigger and transform hidden needs
When we talk about search marketing, we talk about people's needs are divided into explicit and implicit two categories.
Dominant demanders will actively seek solutions, the Internet age of this behavior will be mainly expressed in search, and access to information people obviously prefer video, which is why today all search engines in SERPs will be integrated video search results, major e-commerce platforms will encourage merchants to shoot for the product using scenes of small video.
Hidden requirements are actually suppressed, because customers think pain points are unsolvable or do not realize that things they take for granted have better solutions. Hidden requirements require a triggered process to transform recessiveness into explicitness.
The reason video is more popular than graphics is that it has natural entertainment properties, in addition to its image. Producers can use montage to expand the reality, giving the reader a stronger sense of enjoyment, so watching the video is better mood and higher expectations.
Therefore, video will be more competent than the graphic to trigger and transform hidden needs of the task, with vivid video scenes, can let customers see the old problem is already a solution, or inspire customers can be more convenient, better, and thus germinate explicit needs.
3. YouTube is the world's largest video station and the second largest search engine
Video has been a concern since the era of the PC Internet with fiber optics, but it is no easy task to build an information platform for hosting and sharing videos, and in addition to funding it will require strong hardware and software technology support capabilities.
In 2006, Google paid $1.65 billion for YouTube, which was founded just a year after its founding. Google has since injected a lot of money and technology into YouTube, including today's company's own artificial intelligence processor, Tensor Processing Unit, whose mission is to power the YouTube platform. One reason For the first decade of YouTube's integration into Google was its huge investment in hardware and software.
Today, YouTube is a giant app of 1 billion, the world's largest video site and the second-largest search engine. This result means three things:
1) YouTube has the world's largest video upload, hosting and viewing.So, in addition to China and other countries and regions, our customers look for videos to see videos will be on YouTube.
2) Video content posted on other websites and content platforms, many of which are hosted on YouTube, and many Google Advertising Alliance sites accept video ads from YouTube。 So YouTube can publish push video content to most content platforms.
3) Today people find the answer to the question, that is, express ingest the need, more and more like to go straight to video content, and the main entrance to the video is YouTube。 At the same time, Google, the largest search engine, also grabs you on YouTube when it provides video results on SERPs. As a result, YouTube has become the second-largest search engine with video search.
Second, YouTube's natural ranking optimization
YouTube marketing is also divided into natural ranking optimization and advertising two parts, let's start with the natural ranking this part.
1. YouTube video ranking algorithm
Based on the observation and testing of various elements that may affect the ranking of video content, it is now generally accepted in the industry that the YouTube video ranking algorithm consists of the following three parts:
1) User data for video content
As for what the video is, right or wrong, YouTube's artificial intelligence technology still can't directly read the information in the comprehension video, it mainly through the publisher's background checks, and the audience's interaction with its two dimensions (user data) two dimensions to judge its value. User data that has a significant impact on video content rankings includes the following:
Watch the length of time, full view

Video reviews Number sadays has a big impact on ranking, and videos with more comments tend to get high rankings;

Comments will also serve as an important basis for YouTube to determine video content

Sharing videos The number of shares will have a greater impact on the search results home ranking;

At the same time, shared anchor text will also be used as a basis for judging the relevance of the video

Video of "Like" The number of likes also has a big impact on ranking results

Number of subscribers(in-one), with a small impact.

Google may be considering balancing big business with small channels, with less discrimination against creative individual creators, and of course it's also protecting YouTube's content source

ButYouTube attaches great importance to the "subscription contribution" effectand reflected in the ranking.

Which means that if a video brings a lot of new subscribers to the channel, it gets a better ranking

Video playback, still a reference metric, will be corrected by other user dataespecially the length of the viewing and the full viewing.
2) Video introduction information
Video title, introduction, tags, information cards and other information is an important channel for YouTube and viewers to understand video content, but because the content of the video producercan can fill out at will, may be false or exaggerated propaganda problems, so YouTube will use the previously mentioned user data for verification.
The following video introductions should include keywords and associated words:
Title

Text description of the video

Keyword tag for video

Video information card

Thumbnails

Video classification

Time stamp

Subtitles
The optimization of information is a necessary under-enough factor, their role is to let our video in the relevance selection "finalist", but whether to get the ranking, or depends on the first user data performance. Conversely, without optimizing the presentation information, we may not even have a chance to make the cut.
3) Video file information
As mentioned earlier, YouTube can't directly read the content in the comprehension video, so it depends on the video presentation and the user's data to judge the video content and its level. At the same time, YouTube will also upload some of the video file information as a reference indicator, which is more obvious is the length of the video and clarity.
According to the survey, 18 minutes or so of videos that are close to TED presentations are highly represented in high-ranked videos. This may be the best time for 15-18 minutes of attention, both to ensure the content of content and to avoid audience fatigue. After watching the video audience is in high spirits, have the strength to write a comment or send a share.
Here also remind everyone, do not cause and effect upside down, the video length of this observation shows the results, not that we make the video into 15-18 minutes can improve the ranking, the reason behind it is that the content of the content will make the reader excited, have a sense of harvest, but at the same time to limit the attention to the scope of sustained ability.
According to a survey, 73.4% of the videos ranked on the top page of the search results are HD videos. This reason does not need to be explained.
2. Basic Methods for Natural Ranking of YouTube Videos
We shared the main algorithm for video ranking earlier, so where should we start with so many options?
Unlike the site's natural ranking optimization idea, video rankings are "subject or problem-oriented" rather than "keyword"-oriented. This is because video search, browsing, and viewing behavior has obvious information acquisition or entertainment purposes, which are different from text search and shopping search with a certain purchase intent. Therefore, YouTube marketing should start from identifying customer issues. In the following 3 steps:
1) "One fish and three eats" to answer questions and bring inspiration.
The first question we make when we make a video is often, what's the content? My advice is "one fish and three eats", closely around customer questions, to provide answers and inspiration. In the 2020 search marketing 20 talk the second talk we mentioned this content optimization of the basic idea. I'll explain here:
 "One fish" refers to a good question that keeps customers awake at nightthat is the focus of his quest for attention. This is the source and central point of footage for all content.

"Three Eats" is the three ways to answer the problem of fish (that is, customer concerns)And they are:

A good copy.

Analyze customer's questions in text, provide answers, or provide meaningful inspiration.

A good matching diagram (Infographic Infograph)。

Illustration scans the problem and solution at a glance, becomes simple, at the same time, the picture is also a natural ranking of high-weight indicators, is also an independent vertical search area.

A good video。

Video for the information's hosting, display effect, and the degree of the reader, as mentioned earlier, not repeated.
Before you shoot a video, you must determine which issue the video revolves around, not the key words, and then write the analysis and our solution suggestions in text, which is both a separate lying marketing content and a prototype script for our production of the video. With good videos that focus on customer issues, YouTube marketing has the basis for continuous optimization.
2) Optimize the user interface to ensure increased relevance.
With video content, here's what we're going to do to effectively post it on YouTube, let the target customer see it, and prefer to see it on demand. What to do here is the natural ranking optimization of the video, which mainly focuses on two main areas of work:
Optimize the presentation of information relevance and deploy keywords and associated words in key locations. Locations that need to be deployed include: title, text description of video, keyword tag for video, video information card, thumbnail, video classification, timestamp, subtitles.
For the audience, optimize video presentation, so that it is easy to understand, credible, and interested.

These include the following:

Whether the title points out the customer's mind problem, whether it gives the possibility to solve the problem;

Whether the text is clearly structured, we describe our analysis of the causes of the problem, the main composition of the solution, and the main commitment to the solution results;

Whether the thumbnail is representative of the video content and attractive;

Whether the time stamp clearly shows the content structure of the video, etc.
3) Use social money to improve video interactivity.
With good content, which has attracted the customer's interest in watching, the next step is to guide the customer to take further interactive action, including likes, subscriptions, reviews, and sharing.
A good video can let the audience suddenly open- to praise, will smile or moved to tears, but to let him further interactive, we will add fire, this fire is social currency. We open our circle of friends and look at the public posts we forward, and think about why we forwarded them in the first place, and every answer to the question is the social currency that drives our sharing of behavior in that blog post.
Social money generally includes six features that provide a sense of belonging to The Sense of Affiliation, Conversation topics, Utility Practical Help, Advocacy Expression, Information Knowledge, and Identity Identity. I'll discuss it in depth in a follow-up copy book and social media marketing course on how to increase the social currency content of the content, and its social value.
3, YouTube Ad (TrueView) Strategy
The previous introduction to the optimization strategy of video content on YouTube, let's talk about its advertising form, first of all, let's get an overview of YouTube ads.
1. What is a TrueView ad?
Video ads run through Google Ads, known as TrueView ads, are mainly on YouTube sites and apps, as well as you can make you-based videos into ads on Google's Display Network, Apps and Games. (Google's Display Network includes major news sites, industry sites and personal blogs around the world, as well as video publisher sites, games, and apps from Google Display Networks.) )
TrueView ads are divided into two types, depending on where they are delivered and marketing goals, and can continue to be broken down into five formats under two types of ads:
1) TrueView 插播广告(TrueView in-stream ads)
Interstitial ads can be displayed before, during, or after other videos on YouTube and Google Display Network, as well as on the Display Network's video publisher sites, games, and apps.
In-stream ads are paid for for up to 30 seconds (or all video duration if the video is less than 30 seconds long) or when participating in other video interactions (such as click-to-call overlay ads, cards, and on-demand banner ads).
2) TrueView Video Discovery Ads
TrueView video discovery ads can appear next to relevant YouTube videos, in YouTube search results, and on mobile YouTube home pages.
Display ads are paid for only when viewers click on your ad and start watching.
3) Skipable / Non-Skippable Intercast Ads and Guide (Skippable / Non-Skippable in-stream ads and Bumper ads)
Interstitial ads can also be subdivided into skippable and non-skipable interstitial ads, depending on marketing goals and delivery scenarios.
The two forms of delivery are the same, the main difference is that the ad duration is different, the charge is different.
You can skip the interstitial ads to play 5 seconds first, the audience can choose to continue to watch or skip, charged for 30 seconds, this kind of advertising is more friendly to the audience, the enterprise can also reduce the invalid viewing advertising costs.
The total length of an in-line ad cannot be skipped for more than 15 seconds, and viewers cannot skip the ad and charge a thousand impressions (CPM). It is more suitable for enterprises with sufficient budget premise, increase corporate visibility.
There is also a form of non-skippable interstitial ads called guided ads, which differs from non-skippable interstitial ads mainly in duration, and it can't be more than 6 seconds long, shorter and more sophisticated. Shorter placement times may help viewers get all of their advertising information, but this is more demanding for producers.
4) Outstream Ads and Head Ads (Outstream ads and Masthead ads) 
Video found that advertising interstitial ads can also be based on marketing objectives and delivery scenarios, under the sub-broadcast and the first two forms of advertising.
External ads are mobile-specific and are only shown on Google Video Partner's websites and apps and not on YouTube. External ads appear as banner ads on mobile sites. In mobile apps, you can show up right in portrait and full screen as bannerads, interstitial ads, infographic ads, and native ads. External ads are charged per thousand visible display fees (vCPM) and are billed only if the user watches the video for 2 seconds or more.
The header ad is a solid earth-luxury ad that appears at the top of the home page of youTube, apps and tvs, and can only be booked and approved. Due to the huge traffic on the YouTube homepage and the scarcity of the top location on the home page, the header ads use a package day (CPD) or a per thousand display fee (CPM) charge, which is not used by the average business, which is not explained in detail here.
2. TrueView Ad Delivery Strategy
Understanding the basic form of TrueView ads, let's talk about its delivery strategy in three ways.
1) Advertising is purchase time, not traffic
This opening we talkabout, the basic strategy of running TrueView ads and all ads is to use money (advertising fees) to shorten the time it takes for customers to know us and trust us. So when setting advertising goals, we first consider video coverage and viewing rates among the potential customer base, so that customers see our video is the first priority.
This is set primarily for the selection of delivery channels, lead groups and budgets, as well as optimization of thumbnails and video titles and presentations. Here's the point that our advertising costs are always a cup of water compared to YouTube's huge users, so the core strategy of display ads is to effectively set the range of potential customers.
2) Video advertising focuses on influencing ideas rather than introducing products
The video has natural information and entertainment properties, which is where it appeals to viewers, but many marketers don't use it well. The video produced is dry Baba's enterprise or product introduction, completely can not bring the audience suddenly open-minded cognitive pleasure, let alone any fun.
The biggest advantage of video advertising is that it creates an immersive experience more than words, influencing the audience's perception of problems and solutions. A good video should contain the following elements on the content and be progressive disputed layer by layer:
Target customer's problem scenario (What):

To show what the customer is experiencing, this can resonate with customers, arouse the customer's curiosity about the solution;

What's causing customer trouble (Why):

Before presenting the problem and proposing a solution, don't forget to analyze the causes of the problem, which is an essential step to improve customer awareness and gain customer trust;

How do we fix the problem (How):

The solution should correspond to the problem and the cause;

Let customers see the happy scene after the problem is solved (Wow!):

To plant grass in the customer's heart, not just to explain the product, but to show the role of the product.

Think of Daknin's ad, which uproots the fungus from its feet.

At lastDon't forget to tell the customer how to get the product, or advise the customer to take the next step (CTA) to resolve the issue:

Take advantage of the customer after watching the video, with the film tail screen, or with the banner and other means, clearly instruct the customer, they should pay attention to the channel for more information, or log on to the website or social media account to receive coupons, or make an appointment for a face-to-face consultation.
3) Do a search ad first, then do TrueView ad
The main reason for doing search and then advertising other shows (including video) is three main things:
Search ads can quickly verify that the customer issues we choose (keywords) and our solutions are of interest to customers.Video advertising production costs and production cycles are much higher than search ads, before the big investment, search ads in addition to bringing business, but also efficient verification of our products are right, and test our video script, that is, our copy is valid.
Search ads collect a lot of accurate access customers, and video ads can be remarketed for those customers.
Search ads help us quickly learn about Google Ads' ad delivery, account management, and performance optimization strategies.
Well, let's talk about you-related marketing. Today we discussed three common misconceptions about YouTube marketing, three mechanisms it works with, 12 major algorithms for YouTube videos, and a 3-step optimization strategy, as well as five formats for TrueView ads and three recommendations to ensure ad revenue delivery.
Ben would like to write only a very short note, said you tube marketing basic ideas, but considering the reader stage is different, or to account for some background information, the result took two days, wrote 16 pages, more than 6000 words. Can read here, also shows that you are a bottom-of-the-line marketing people, hope that your future video marketing can be helpful, I am Zhang Yue, let's talk about the next note.

 
---